Topic: MWR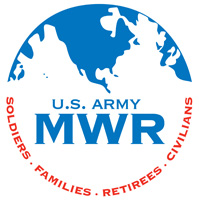 Fort Campbell, KY – The U.S. Chamber Hiring Our Heroes spousal networking reception, scheduled for Wednesday, January 20th and the job fair scheduled for Thursday, January 21st, have both been cancelled due to inclement weather.
These events will be rescheduled for a later date.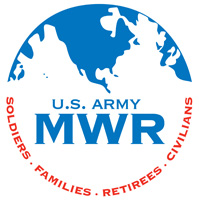 Fort Campbell, KY – On February 7th, bring your friends to The Zone for a full day of football on Super Bowl Sunday.
The fun starts at 11:00am and will be filled with prizes – to include the grand prize of a Bud Light Kegerator, food and beverage specials – a bucket of Bud Light Ponies (or a pitcher of soda) and an order of onion rings for $10.00, and a balloon drop with coupons for use at The Zone.
You will have a chance to win premium seating for you and a guest to watch the game in comfort.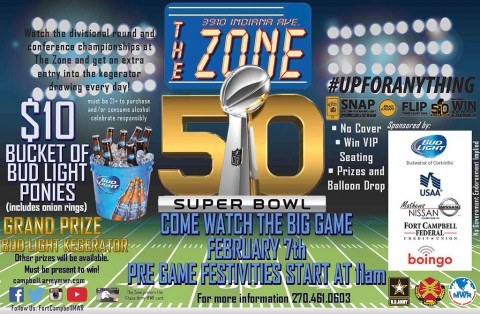 «Read the rest of this article»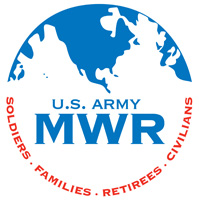 Fort Campbell, KY – Morale Welfare and Recreation (MWR) announces Army Community Service (ACS) Employment Readiness Program to host Spring Meadows Health Care Center at their January Employer Spotlight on January 27th, 2016.
Spring Meadows is a nursing and rehabilitation facility that is committed to providing excellent healthcare services and is looking to employ people who believe in making a difference. Spring Meadows is currently hiring for Dietary Aides, Activities Assistants, CNAs, Nurses, Cooks, Housekeeping, and more.
«Read the rest of this article»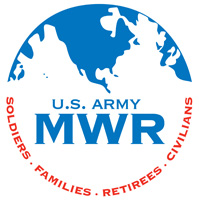 Fort Campbell, KY – Join MWR for a Family friendly party and ring in the New Year at Hooper Bowling Center on December 31st, 2015.
Your group of 6 will enjoy unlimited bowling (shoes included), a one topping pizza, a bottle of sparkling juice, and party favors for everyone.
The bowling center will be open for patrons who have a ticket to the party on New Year's Eve – open bowling will not be allowed.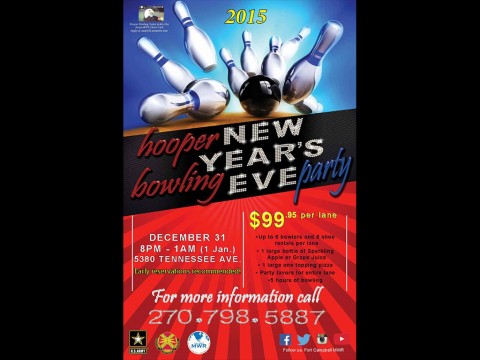 «Read the rest of this article»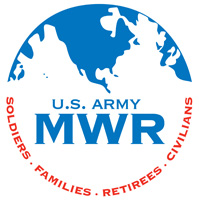 Fort Campbell, KY – The Zone has lots of fun activities planned for New Year's Eve and New Year's Day! Everyone age 18 and over is invited to The Zone for a New Year's celebration.
On New Year's Eve the gaming stations and corn hole will be free. Prizes will be given away every hour starting at 6:00pm with the grand prize at midnight.
Stop by on New Year's Day and get your sample of luck, health and wealth!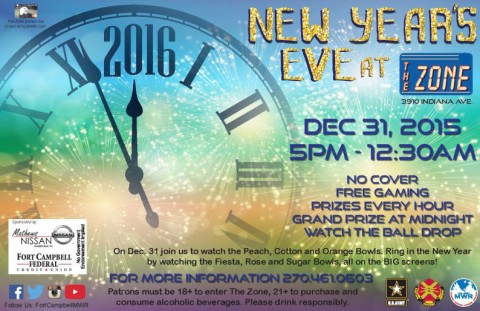 «Read the rest of this article»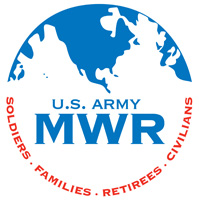 Fort Campbell, KY – Come out and join Fort Campbell Morale, Welfare and Recreation at the Hooper Bowling Center for "Bowl with the Grinch" Saturday, December 12th, 2015.
Don't forget to bring your camera for the photo opportunities with the Grinch! Kids of all ages will enjoy a morning of bowling and meeting the Grinch. The cost is $7.00. The price includes two games of bowling, shoes and a goodie.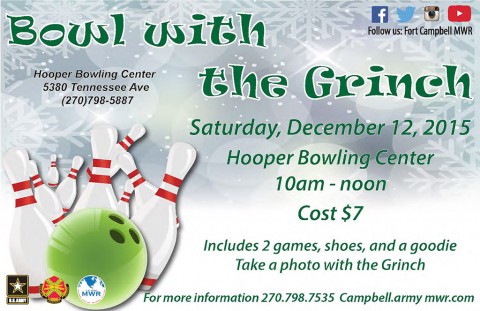 «Read the rest of this article»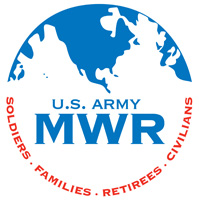 Fort Campbell, KY – On Wednesday, December 2nd, 2015, Morale, Welfare and Recreation (MWR) will hold a Holiday Happening event at the Robert F. Sink Memorial Library.
Kick off the holiday season with refreshments, holiday music, a special holiday storytime and craft, and prizes.  All activities are free.
Holiday Happening event will take place December 2nd from 5:00pm until 7:00pm.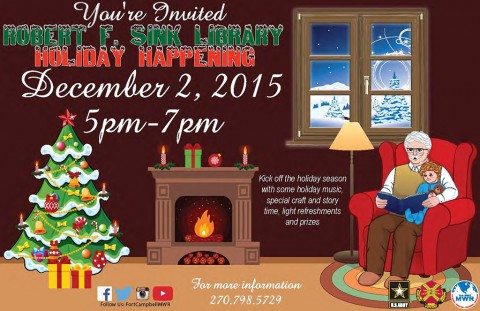 «Read the rest of this article»
Fort Campbell MWR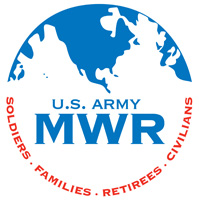 Fort Campbell, KY – Morale Welfare and Recreation invites invites you and your children to Cole Park Commons for Breakfast with Santa December 19th.
There will be crafts and coloring stations as well as a photo opportunity with Santa.  Don't forget your camera!
Breakfast will be served buffet style and will include pancakes, sausage, scrambled eggs, fruit, muffins, juice, milk and coffee. Seating times will be done by reservation.
«Read the rest of this article»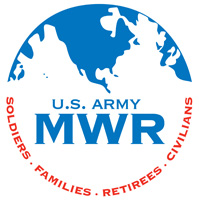 Fort Campbell, KY – Let us do all the work for you so you can enjoy your time with Family and friends!
For Thanksgiving, the Smokehaus at the Sportsman's Lodge is offering a feast for six that includes a 10-12 pound smoked turkey, 24 ounces of mashed potatoes, 24 ounces of green beans, 24 ounces of cornbread dressing, 24 ounces of gravy, 16 ounces of cranberry relish and 12 dinner rolls.
The menu is the same for Christmas but you get to choose between the smoked turkey or 4 pounds of sliced smoked ham.  You can also pick and choose your items and order ala carte.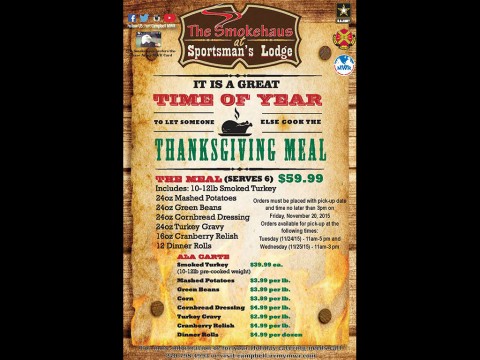 «Read the rest of this article»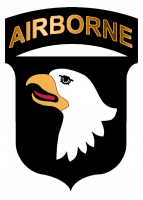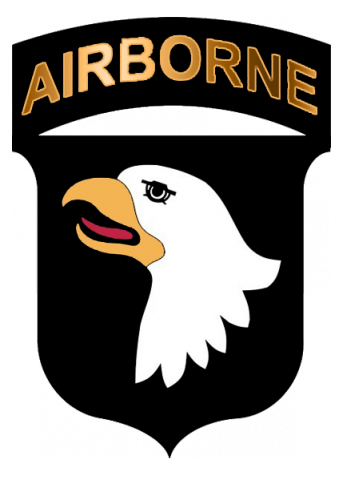 Fort Campbell, KY – On October 24th, thousands of athletes and fitness enthusiasts will converge on the Cassidy Combined Arms Collective Training Facility/Bastogne Landing Zone at Fort Campbell. KY when the installation and the 101st Airborne Division play host to The Spartan Race. Spartan Race, voted Outside magazine's Best Obstacle Race, is obstacle racing's ultimate test of endurance and strength.
The three-plus mile foot race features more than 20 different obstacles including a barbed wire crawl, water pit, wall climb and fire jump.
"Fort Campbell is a world-class venue on scenic and challenging terrain that will offer our athletes an exciting new opportunity to test themselves," says Joe De Sena, Spartan Race Founder and CEO. "We are excited that Fort Campbell is supporting the explosive growth of the sport of obstacle racing as we challenge participants to test their limits and see what they're capable of achieving." «Read the rest of this article»