Topic: MWR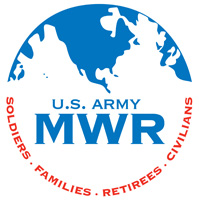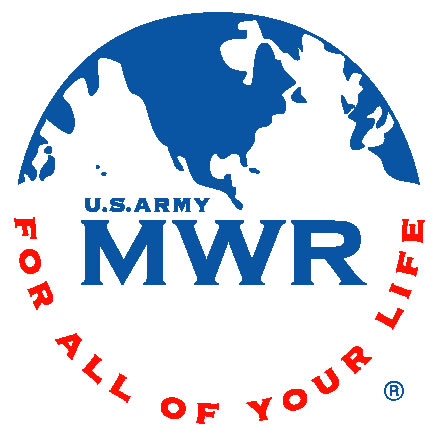 Fort Campbell, KY – Morale, Welfare and Recreation (MWR) invites you to join R.F. Sink Library as they commemorate U.S. entry into World War I at their monthly Brunch and a Book meetings.
They will be holding the WWI Book Club meetings every month from now through December 2018. Here are the first three titles we'll be discussing. The titles are available in the Library, as eBooks and eAudio.
The book meetings will be held at 12:00pm CT.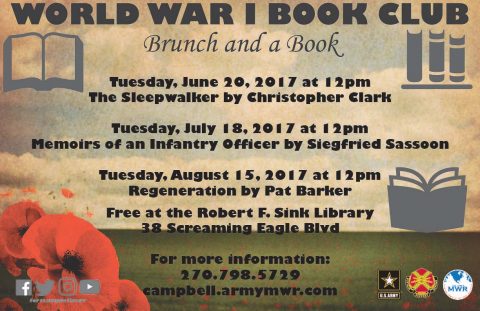 «Read the rest of this article»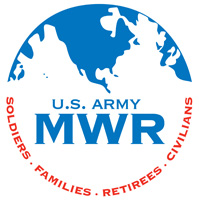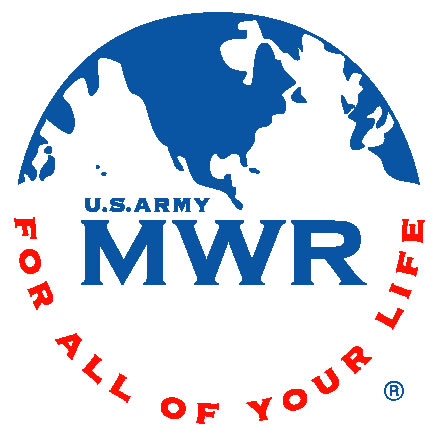 Fort Campbell, KY – Fort Campbell Leisure Travel Services (LTS) is excited to announce the dates for the 2017 Tennessee Titans ticket sale. Season tickets will be sold first with any tickets that are left from the season pass sale, being sold as individual game tickets.
The season pass sale will be one day only, first come first served. No preregistration is necessary for season pass purchases. Individual game tickets will have a limited availability and will be sold on a first come first served basis.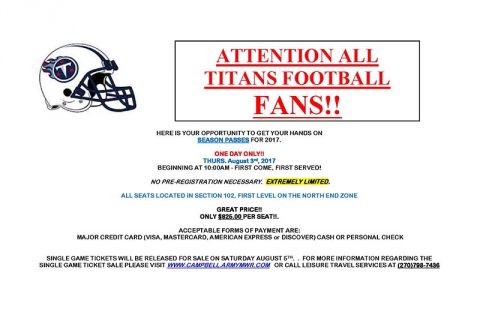 «Read the rest of this article»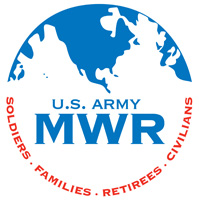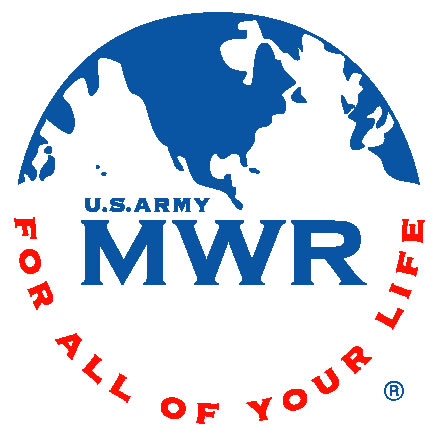 Fort Campbell, KY – Fort Campbell Outdoor Recreation Adventure Programs invites you to schedule the Challenge Course for your event. It's great for team building, scout groups, birthday parties, and more!
Our programs can range from 2 hours to 6 hours long, depending on how much time your group has and how many elements are chosen and we can fully develop and customize a program that will fit the unique dynamics of your group. It is open and available to everyone – no military ID required.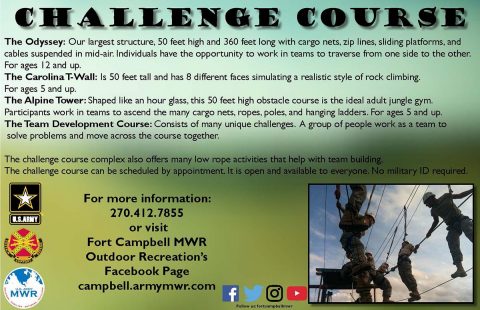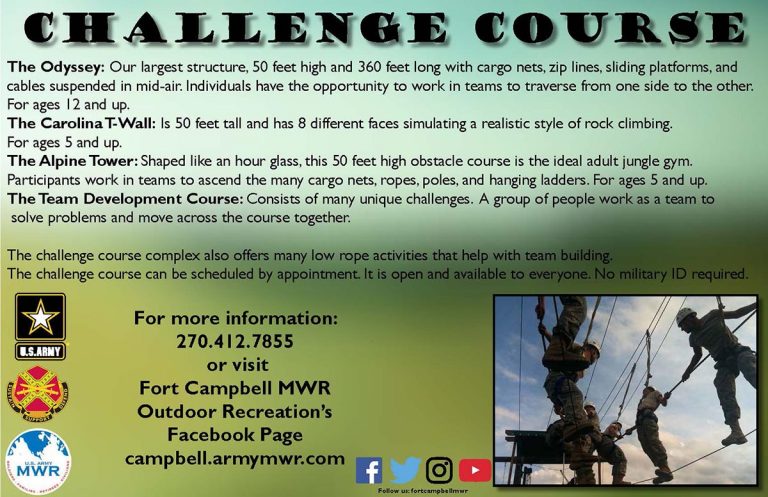 «Read the rest of this article»
Eagle Challenge Fitness Tour 2017 Warrior Challenge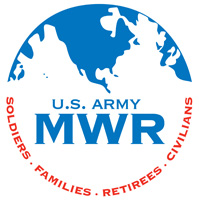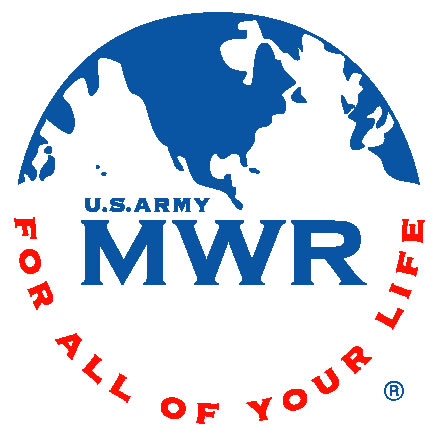 Fort Campbell, KY – Join Morale, Welfare and Recreation on Saturday, June 15th, 2017 for the June Eagle Challenge Fitness Tour (ECFT) Event – our 5th Warrior Challenge Obstacle Course and Mud Run (suggested age is 16 and over).
There will also be a Junior Course available for youth (suggested age is 8-15). Register early for the best price. Same day registration will start at 7:00am. Adult Course registration will end at 8:00am and registration for the Junior Course will end at 8:30am. No pets or outside food and beverages.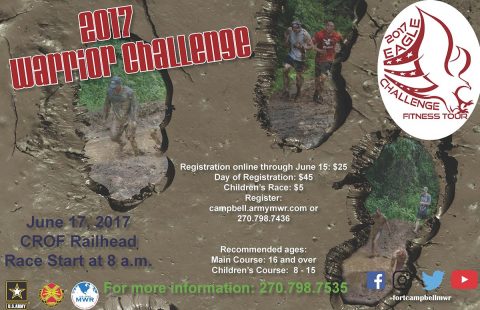 «Read the rest of this article»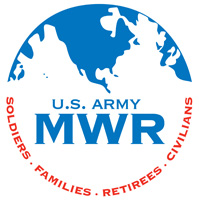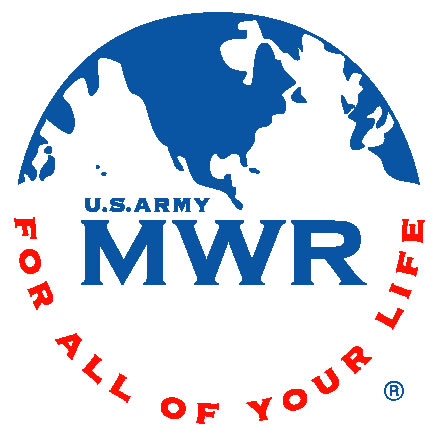 Fort Campbell, KY – From June 28th through July 4th, 201, Fort Campbell MWR invites you to join them for their annual Independence Week Carnival. Glass bottles, cans, pets, outside alcohol, personal fireworks or personal weapons are not permitted.
Those with a valid military ID card can enter through the gates as they normally would. Those without a military ID card will need to enter through Gates 4 or 7 and obtain a visitor's pass. You will need your valid driver's license, vehicle registration and proof of vehicle insurance.
Each passenger in the car age 16 and over must have a photo ID. All vehicles entering post are subject to be searched. All youth age 17 and under must be accompanied by an adult.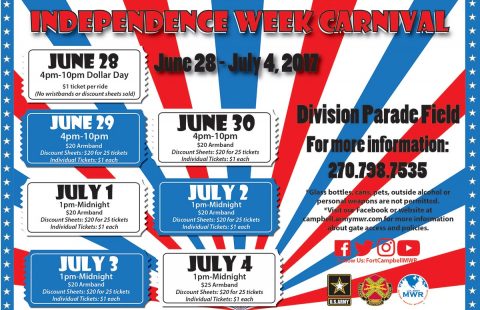 «Read the rest of this article»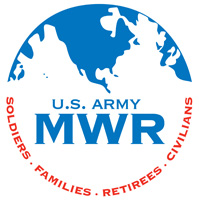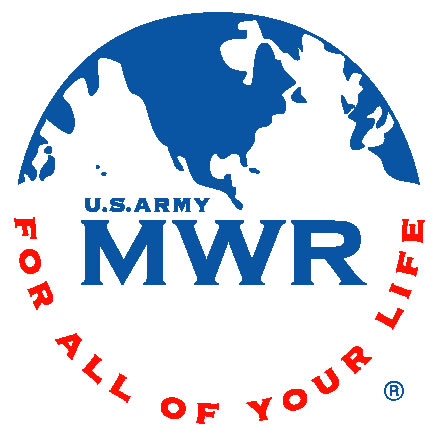 Fort Campbell, KY – On June 18th, 2017, Fort Campbell's Hooper Bowling Center will be holding Father's Day Bowling from 10:00am until 9:00pm.
Hey kids! Grab your dad and bring him for some Family fun on Father's Day. Dads bowl free (shoes are not included) and it's also Penny-A-Pin day so the entire Family can bowl and have a great time!
While you're here, try our Diamond Pizza and Pitcher special. Get a new large Diamond Pepperoni Pizza (with 75 pepperonis, garlic butter and cheese blend sprinkled crust) and a pitcher of soda (with one refill) or a pitcher of beer (no refills) for $16.00.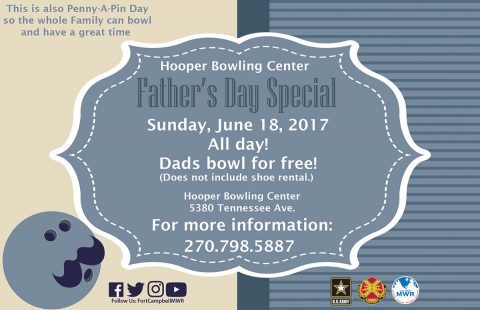 «Read the rest of this article»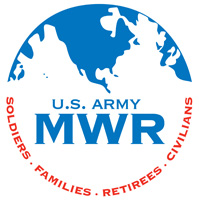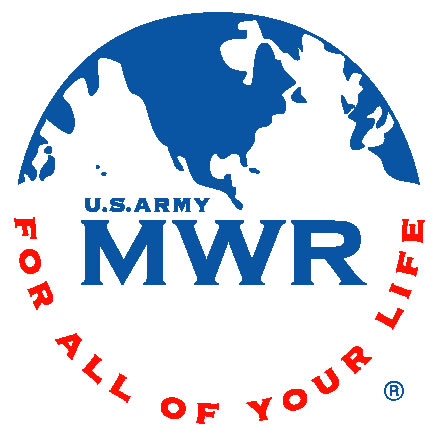 Fort Campbell, KY – On July 4th, 2017, Fort Campbell Morale Welfare and Recreation will their annual Independence Day Concert and Celebration.
MWR invites you to join them the carnival starting at 1:00pm. Enjoy the rides, games and yummy carnival food then relax on the grass to enjoy our free Salute to the Nation, concert featuring our own 101st Airborne Division Rock Band and Country Artist – RaeLynn, followed by fireworks!
RaeLynn is a singer, songwriter and military Spouse who was a contestant on The Voice in season two. Her debut album, WildHorse, was released on March 24th, 2017 and landed at No. 1 on the Billboard Country Albums Chart.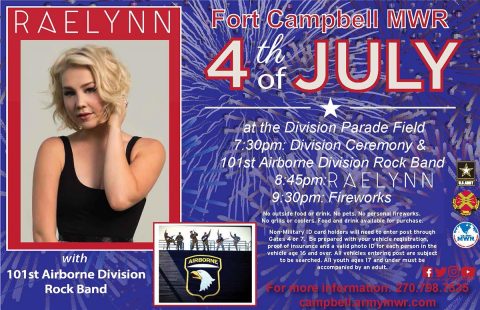 «Read the rest of this article»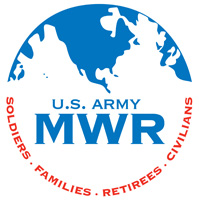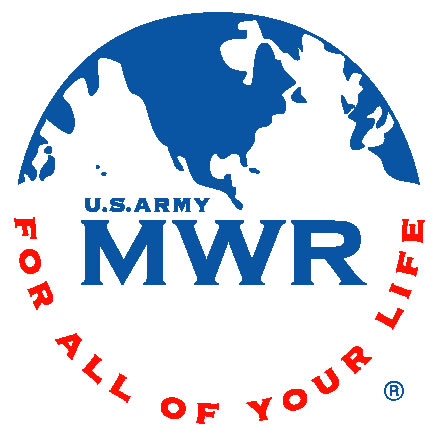 Fort Campbell, KY – On June 3rd, 2017, Morale, Welfare and Recreation will hold Mommy & Me – Father's Day Crafts at Guenette Arts & Crafts Center from 1:00am until 2:00pm.
Don't buy Dad a new coffee cup – Guenette has exactly what you need to make Dad a wonderful gift from the heart!
Moms, dads, and grandparents are all invited to join us for 5 fun creative Father's Day projects.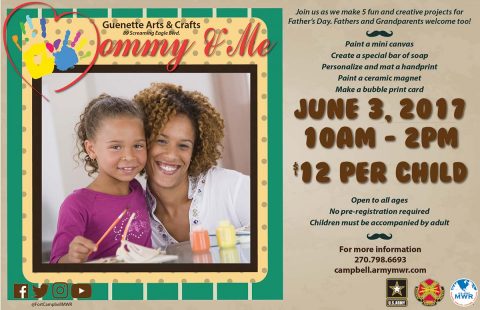 «Read the rest of this article»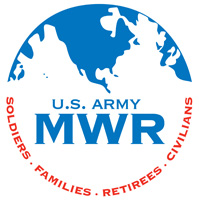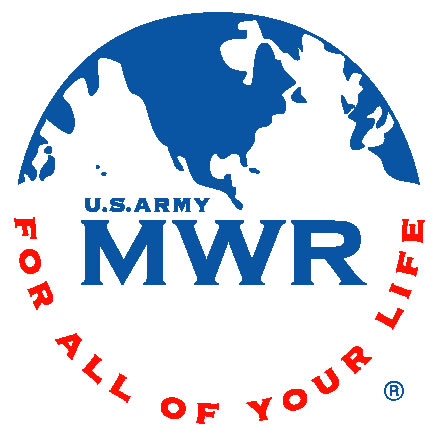 Fort Campbell, KY – Fort Campbell's Hooper Bowling Center is participating in the 2017 Kids Bowl Free program. Kids Bowl Free is for youth age 14 and under and participants must register with kidsbowlfree.com to qualify.
Each registered child will get 2 free games per day, Monday through Friday (Must pay $2.00 for shoes). Parents and youth age 15 and older can register on www.kidsbowlfree.com and get the Family pass for $46.95.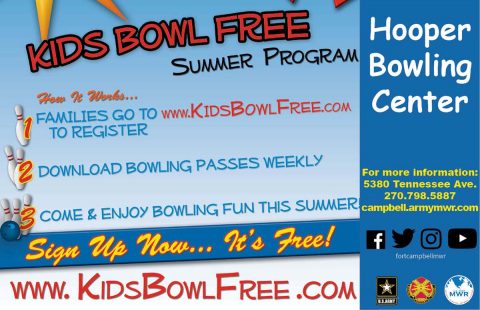 «Read the rest of this article»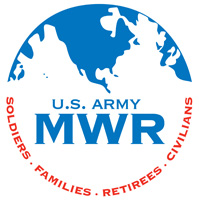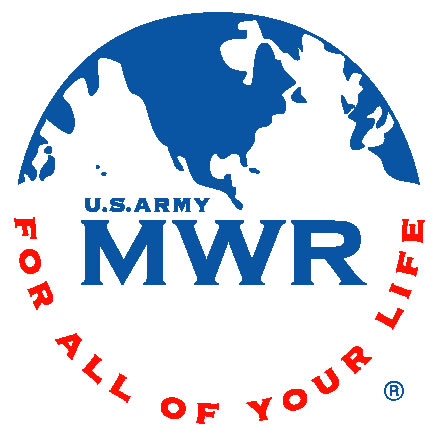 Fort Campbell, KY – Fort Campbell's Soldier for Life-Transition Assistance Program and Army Community Service's Employment Readiness Program will host its spring job fairs March 22nd-23rd at Cole Park Commons from 9:00am until 3:00pm.
The job fairs will feature 73 employers each day, representing a wide range of industries that are recruiting for international, national and regional job opportunities.
International and national employers will be featured on March 22nd, and local employers on March 23rd.
«Read the rest of this article»