Topic: NASA Headquarters
NASA Headquarters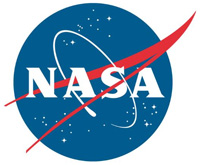 Washington, D.C. – NASA's Mars 2020 mission has begun the assembly, test and launch operations (ATLO) phase of its development, on track for a July 2020 launch to Mars.
The first planned ATLO activities will involve electrical integration of flight hardware into the mission's descent stage. The Mars 2020 rover, as well as its cruise stage, aeroshell and descent stage — a rocket-powered "sky crane" that will lower the rover to the planet's surface — will undergo final assembly at the Spacecraft Assembly Facility High Bay 1 at NASA's Jet Propulsion Laboratory in Pasadena, California.
«Read the rest of this article»
NASA Headquarters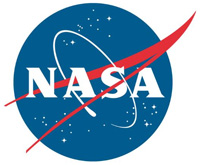 Washington, D.C. – NASA is focused on an ambitious plan to advance the nation's space program by increasing science activities near and on the Moon and ultimately returning humans to the surface.
As part of the President's fiscal year 2019 budget proposal, NASA is planning a new Moon-focused exploration campaign that starts with a series of progressive commercial robotic missions.
«Read the rest of this article»
NASA Headquarters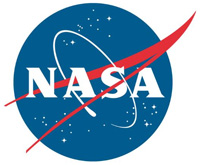 Washington, D.C. – Data collected by NASA's Juno mission to Jupiter indicate that the atmospheric winds of the gas-giant planet run deep into its atmosphere and last longer than similar atmospheric processes found here on Earth. The findings will improve understanding of Jupiter's interior structure, core mass and, eventually, its origin.
Other Juno science results released today include that the massive cyclones that surround Jupiter's north and south poles are enduring atmospheric features and unlike anything else encountered in our solar system. The findings are part of a four-article collection on Juno science results being published in the March 8th edition of the journal Nature.
«Read the rest of this article»
NASA Headquarters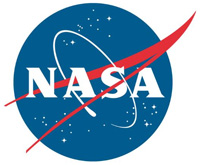 Washington, D.C. – Want to get the hottest ticket this summer without standing in line?
NASA is inviting people around the world to submit their names online to be placed on a microchip aboard NASA's historic Parker Solar Probe mission launching in summer 2018. The mission will travel through the Sun's atmosphere, facing brutal heat and radiation conditions — and your name will go along for the ride.
"This probe will journey to a region humanity has never explored before," said Thomas Zurbuchen, the associate administrator for the Science Mission Directorate at NASA Headquarters in Washington. "This mission will answer questions scientists have sought to uncover for more than six decades."
«Read the rest of this article»
NASA Headquarters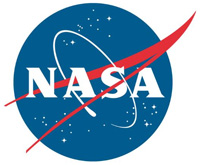 Washington, D.C. – A blinding flash, a loud sonic boom, and shattered glass everywhere. This is what the people of Chelyabinsk, Russia, experienced five years ago when an asteroid exploded over their city the morning of February 15th, 2013.
The house-sized asteroid entered the atmosphere over Chelyabinsk at over eleven miles per second and blew apart 14 miles above the ground. The explosion released the energy equivalent of around 440,000 tons of TNT and generated a shock wave that blew out windows over 200 square miles and damaged some buildings. Over 1,600 people were injured in the blast, mostly due to broken glass.
«Read the rest of this article»
NASA Headquarters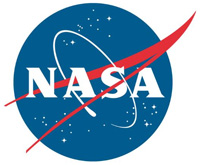 Washington, D.C. – NASA's Mars Exploration Rover Opportunity keeps providing surprises about the Red Planet, most recently with observations of possible "rock stripes."
The ground texture seen in recent images from the rover resembles a smudged version of very distinctive stone stripes on some mountain slopes on Earth that result from repeated cycles of freezing and thawing of wet soil. But it might also be due to wind, downhill transport, other processes or a combination.
«Read the rest of this article»
NASA Headquarters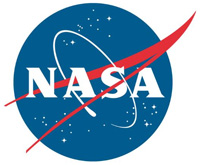 Washington, D.C. – NASA's New Horizons spacecraft recently turned its telescopic camera toward a field of stars, snapped an image – and made history.
The routine calibration frame of the "Wishing Well" galactic open star cluster, made by the Long Range Reconnaissance Imager (LORRI) on December 5th, was taken when New Horizons was 3.79 billion miles (6.12 billion kilometers, or 40.9 astronomical units) from Earth – making it, for a time, the farthest image ever made from Earth.
«Read the rest of this article»
NASA Headquarters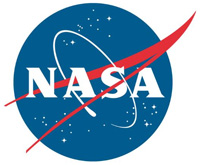 Washington, D.C. – NASA's Mars Reconnaissance Orbiter (MRO) has begun extra stargazing to help the space agency accomplish advances in Mars exploration over the next decade.
The spacecraft already has worked more than double its planned mission life since launch in 2005. NASA plans to keep using it past the mid-2020s. Increased reliance on a star tracker, and less on aging gyroscopes, is one way the mission is adapting to extend its longevity. Another step is wringing more useful life from batteries. The mission's extended service provides data relay from assets on Mars' surface and observations with its science instruments, despite some degradation in capabilities.
«Read the rest of this article»
NASA Headquarters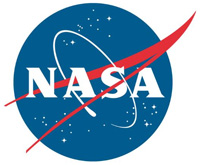 Washington, D.C. – Star-shaped and swallowtail-shaped tiny, dark bumps in fine-layered bright bedrock of a Martian ridge are drawing close inspection by NASA's Curiosity Mars rover.
This set of shapes looks familiar to geologists who have studied gypsum crystals formed in drying lakes on Earth, but Curiosity's science team is considering multiple possibilities for the origin of these features on "Vera Rubin Ridge" on Mars.
One uncertainty the rover's inspection may resolve is the timing of when the crystal-shaped features formed, relative to when layers of sediment accumulated around them.
«Read the rest of this article»
Written by Miles Hatfield
NASA's Goddard Space Flight Center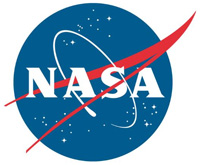 Greenbelt, MD – On January 20th, 2018, amateur astronomer Scott Tilley detected an unexpected signal coming from what he later postulated was NASA's long-lost IMAGE satellite, which had not been in contact since 2005.
On January 30th, NASA — along with help from a community of IMAGE scientists and engineers — confirmed that the signal was indeed from the IMAGE spacecraft. Whatever the next steps for IMAGE may be, the mission's nearly six years in operation provided robust research about the space around Earth that continue to guide science to this day.
«Read the rest of this article»