Topic: NASA Headquarters
NASA's Jet Propulsion Laboratory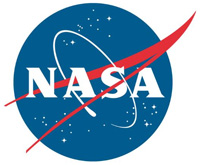 Pasadena, CA – Hundreds of scientists and Mars-exploration enthusiasts will convene in a hotel ballroom just north of Los Angeles later this week to present, discuss and deliberate the future landing site for NASA's next Red Planet rover – Mars 2020.
The three-day workshop is the fourth and final in a series designed to ensure NASA receives the broadest range of data and opinion from the scientific community before the agency chooses where to send the new rover.
The Mars 2020 mission is tasked with not only seeking signs of habitable conditions on Mars in the ancient past, but also searching for signs of past microbial life.
«Read the rest of this article»
NASA Headquarters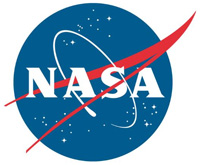 Washington, D.C. – In December of 2017, President Donald Trump signed Space Policy Directive-1, in which the president directed NASA "to lead an innovative and sustainable program of exploration with commercial and international partners to enable human expansion across the solar system and to bring back to Earth new knowledge and opportunities."
In answer to that bold call, and consistent with the NASA Transition Authorization Act of 2017, NASA recently submitted to Congress a plan to revitalize and add direction to NASA's enduring purpose.
«Read the rest of this article»
NASA Headquarters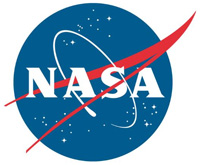 Washington, D.C. – Since the beginning of civilization, humanity has wondered whether we are alone in the universe. As NASA has explored our solar system and beyond, it has developed increasingly sophisticated tools to address this fundamental question.
Within our solar system, NASA's missions have searched for signs of both ancient and current life, especially on Mars and soon, Jupiter's moon Europa. Beyond our solar system, missions, such as Kepler and TESS, are revealing thousands of planets orbiting other stars.
«Read the rest of this article»
NASA Headquarters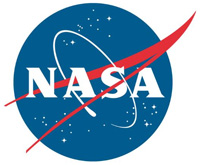 Washington, D.C. – The universe is a big place. NASA's Hubble Space Telescope's views burrow deep into space and time, but cover an area a fraction the angular size of the full Moon. The challenge is that these "core samples" of the sky may not fully represent the universe at large.
This dilemma for cosmologists is called cosmic variance. By expanding the survey area, such uncertainties in the structure of the universe can be reduced.
«Read the rest of this article»
NASA's Jet Propulsion Laboratory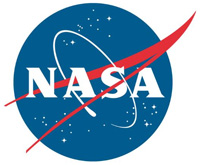 Pasadena, CA – The Gravity Recovery and Climate Experiment Follow-On (GRACE-FO) mission team plans to switch to a backup system in the Microwave Instrument (MWI) on one of the twin spacecraft this month. Following the switch-over, GRACE-FO is expected to quickly resume science data collection.
A month after launching this past May, GRACE-FO produced its first preliminary gravity field map. The mission has not acquired science data since mid-July due to an anomaly with a component of the Microwave Instrument on one of the GRACE-FO spacecraft. The mission team is completing its investigation into the cause of the anomaly.
«Read the rest of this article»
NASA Headquarters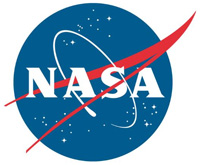 Washington, D.C. – NASA's Commercial Crew Program and SpaceX are finalizing plans for launch day operations as they prepare for the company's first flight test with astronauts on board. The teams are working toward a crew test flight to the International Space Station, known as Demo-2, with NASA astronauts Bob Behnken and Doug Hurley in April 2019.
In preparation for this test flight, SpaceX and NASA will continue to complete and review the important analyses and tests leading to launch.
«Read the rest of this article»
NASA's Jet Propulsion Laboratory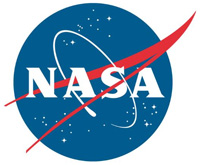 Pasadena, CA – Initially scheduled for a minimum 2.5-year primary mission, NASA's Spitzer Space Telescope has gone far beyond its expected lifetime — and is still going strong after 15 years.
Launched into a solar orbit on August 25th, 2003, Spitzer was the final of NASA's four Great Observatories to reach space. The space telescope has illuminated some of the oldest galaxies in the universe, revealed a new ring around Saturn, and peered through shrouds of dust to study newborn stars and black holes.
«Read the rest of this article»
NASA Headquarters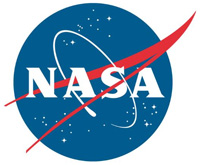 Washington, D.C. – Hours before the rise of the very star it will study, NASA's Parker Solar Probe launched from Florida Sunday to begin its journey to the Sun, where it will undertake a landmark mission. The spacecraft will transmit its first science observations in December, beginning a revolution in our understanding of the star that makes life on Earth possible.
Roughly the size of a small car, the spacecraft lifted off at 2:31am CDT on a United Launch Alliance Delta IV Heavy rocket from Space Launch Complex-37 at Cape Canaveral Air Force Station. At 4:33am, the mission operations manager reported that the spacecraft was healthy and operating normally.
«Read the rest of this article»
NASA Headquarters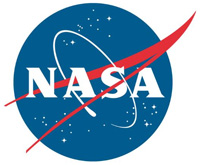 Washington, D.C. – When a spacecraft built for humans ventures into deep space, it requires an array of features to keep it and a crew inside safe.
Both distance and duration demand that spacecraft must have systems that can reliably operate far from home, be capable of keeping astronauts alive in case of emergencies and still be light enough that a rocket can launch it.
Missions near the Moon will start when NASA's Orion spacecraft leaves Earth atop the world's most powerful rocket, NASA's Space Launch System.
«Read the rest of this article»
NASA's Goddard Space Flight Center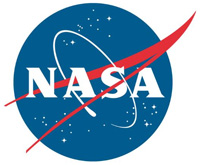 Greenbelt, MD – NASA's Transiting Exoplanet Survey Satellite has started its search for planets around nearby stars, officially beginning science operations on July 25th, 2018. TESS is expected to transmit its first series of science data back to Earth in August, and thereafter periodically every 13.5 days, once per orbit, as the spacecraft makes it closest approach to Earth.
The TESS Science Team will begin searching the data for new planets immediately after the first series arrives.
«Read the rest of this article»