Topic: NASA Headquarters
NASA Headquarters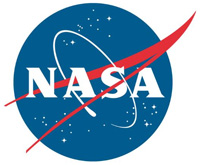 Washington, D.C. – A joint U.S./German space mission to track the continuous movement of water and other changes in Earth's mass on and beneath the planet's surface successfully launched at 12:47pm PDT (2:47pm CDT) Tuesday, May 22nd, 2018 from the California coast.
The twin spacecraft of the Gravity Recovery and Climate Experiment Follow-On (GRACE-FO), a joint NASA/German Research Centre for Geosciences (GFZ) mission, lifted off on a SpaceX Falcon 9 rocket from Space Launch Complex 4E at Vandenberg Air Force Base in California, sharing their ride into space with five Iridium NEXT communications satellites.
«Read the rest of this article»
NASA Headquarters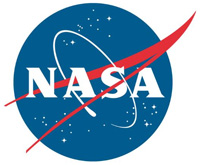 Washington, D.C. – Scientists re-examining data from an old mission bring new insights to the tantalizing question of whether Jupiter's moon Europa has the ingredients to support life. The data provide independent evidence that the moon's subsurface liquid water reservoir may be venting plumes of water vapor above its icy shell.
Data collected by NASA's Galileo spacecraft in 1997 were put through new and advanced computer models to untangle a mystery — a brief, localized bend in the magnetic field — that had gone unexplained until now.
«Read the rest of this article»
NASA's Jet Propulsion Laboratory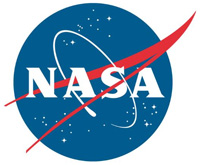 Pasadena, CA – NASA is sending a helicopter to Mars.
The Mars Helicopter, a small, autonomous rotorcraft, will travel with the agency's Mars 2020 rover mission, currently scheduled to launch in July 2020, to demonstrate the viability and potential of heavier-than-air vehicles on the Red Planet.
"NASA has a proud history of firsts," said NASA Administrator Jim Bridenstine. "The idea of a helicopter flying the skies of another planet is thrilling. The Mars Helicopter holds much promise for our future science, discovery, and exploration missions to Mars."
«Read the rest of this article»
NASA Headquarters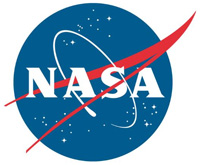 Washington, D.C. – NASA and the Department of Energy's National Nuclear Security Administration (NNSA) have successfully demonstrated a new nuclear reactor power system that could enable long-duration crewed missions to the Moon, Mars and destinations beyond.
NASA announced the results of the demonstration, called the Kilopower Reactor Using Stirling Technology (KRUSTY) experiment,during a news conference Wednesday at its Glenn Research Center in Cleveland. The Kilopower experiment was conducted at the NNSA's Nevada National Security Site from November 2017 through March.
«Read the rest of this article»
NASA Jet Propulsion Laboratory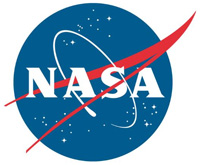 Pasadena, CA – A post-test inspection of the composite structure for a heat shield to be used on the NASA Mars 2020 mission revealed that a fracture occurred during structural testing. The mission team is working to build a replacement heat shield structure. The situation will not affect the mission's launch readiness date of July 17th, 2020.
Project management at NASA's Jet Propulsion Laboratory in Pasadena, California, is working with contractor Lockheed Martin Space, Denver, to understand the cause of the fracture and determine whether any design changes need to be incorporated into a replacement.
«Read the rest of this article»
Written by Gina Anderson
NASA Headquarters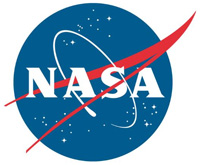 Washington, D.C. – There has been a lot of talk lately of self-driving cars, but farmers have already been making good use of self-driving tractors for more than a decade—in part due to a partnership between John Deere and NASA's Jet Propulsion Laboratory (JPL) on GPS receivers.
The story starts with GPS, which was still new in the mid-1990s when John Deere, based in Moline, Illinois, began using it for precision agriculture. The company combined GPS location data with readings from sensors on a harvesting combine to determine the crop yield on different parts of the field.
«Read the rest of this article»
NASA Headquarters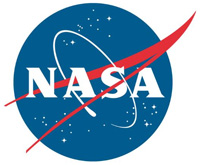 Washington, D.C. – "The directive I am signing today will refocus America's space program on human exploration and discovery. It marks a first step in returning American astronauts to the Moon for the first time since 1972, for long-term exploration and use.
This time, we will not only plant our flag and leave our footprints — we will establish a foundation for an eventual mission to Mars, and perhaps someday, worlds beyond."
–President Donald Trump
«Read the rest of this article»
NASA Headquarters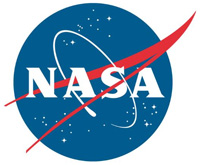 Washington, D.C. – On a mission to detect planets outside of our solar system, NASA's Transiting Exoplanet Survey Satellite (TESS) is scheduled to launch no earlier than 6:32pm EDT Monday, April 16th. Prelaunch mission coverage will begin on NASA Television and the agency's website Sunday, April 15th, with three live briefings.
TESS is NASA's next step in the search for planets outside of our solar system, known as exoplanets, including those that could support life.
«Read the rest of this article»
Written by J.D. Harrington
NASA Headquarters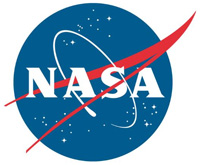 Washington, D.C. – NASA has taken another step toward re-introducing supersonic flight with the award Tuesday of a contract for the design, building and testing of a supersonic aircraft that reduces a sonic boom to a gentle thump.
Lockheed Martin Aeronautics Company of Palmdale, California, was selected for the Low-Boom Flight Demonstration contract, a cost-plus-incentive-fee contract valued at $247.5 million. Work under the contract began April 2nd and runs through December 31st, 2021.
«Read the rest of this article»
NASA Headquarters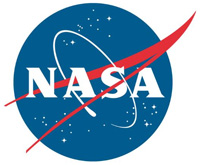 Washington, D.C. – NASA is investing in technology concepts that include meteoroid impact detection, space telescope swarms and small orbital debris mapping technologies that may one day be used for future space exploration missions. Five of the concepts are from NASA's Jet Propulsion Laboratory, Pasadena, California.
The agency is investing in 25 early-stage technology proposals that have the potential to transform future human and robotic exploration missions, introduce new exploration capabilities, and significantly improve current approaches to building and operating aerospace systems.
«Read the rest of this article»