Topic: NASA Headquarters
NASA Headquarters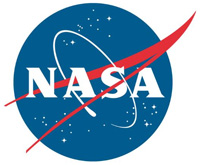 Washington, D.C. – Hours before the rise of the very star it will study, NASA's Parker Solar Probe launched from Florida Sunday to begin its journey to the Sun, where it will undertake a landmark mission. The spacecraft will transmit its first science observations in December, beginning a revolution in our understanding of the star that makes life on Earth possible.
Roughly the size of a small car, the spacecraft lifted off at 2:31am CDT on a United Launch Alliance Delta IV Heavy rocket from Space Launch Complex-37 at Cape Canaveral Air Force Station. At 4:33am, the mission operations manager reported that the spacecraft was healthy and operating normally.
«Read the rest of this article»
NASA Headquarters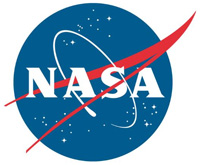 Washington, D.C. – When a spacecraft built for humans ventures into deep space, it requires an array of features to keep it and a crew inside safe.
Both distance and duration demand that spacecraft must have systems that can reliably operate far from home, be capable of keeping astronauts alive in case of emergencies and still be light enough that a rocket can launch it.
Missions near the Moon will start when NASA's Orion spacecraft leaves Earth atop the world's most powerful rocket, NASA's Space Launch System.
«Read the rest of this article»
NASA's Goddard Space Flight Center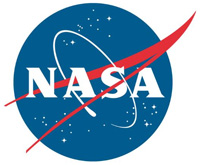 Greenbelt, MD – NASA's Transiting Exoplanet Survey Satellite has started its search for planets around nearby stars, officially beginning science operations on July 25th, 2018. TESS is expected to transmit its first series of science data back to Earth in August, and thereafter periodically every 13.5 days, once per orbit, as the spacecraft makes it closest approach to Earth.
The TESS Science Team will begin searching the data for new planets immediately after the first series arrives.
«Read the rest of this article»
NASA's Jet Propulsion Laboratory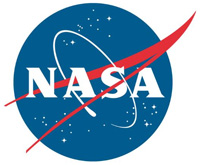 Pasadena, CA – NASA reports the International Space Station is officially home to the coolest experiment in space.
NASA's Cold Atom Laboratory (CAL) was installed in the station's U.S. science lab in late May and is now producing clouds of ultracold atoms known as Bose-Einstein condensates. These "BECs" reach temperatures just above absolute zero, the point at which atoms should theoretically stop moving entirely. This is the first time BECs have ever been produced in orbit.
CAL is a multiuser facility dedicated to the study of fundamental laws of nature using ultracold quantum gases in microgravity.
«Read the rest of this article»
NASA's Jet Propulsion Laboratory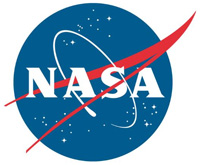 Pasadena, CA – NASA's Center for Near-Earth Object Studies enters Third Decade.
On March 11th, 1998, asteroid astronomers around the world received an ominous message: new observational data on the recently discovered asteroid 1997 XF11 suggested there was a chance that the half-mile-wide (nearly one kilometer) object could hit Earth in 2028.
The message came from the Minor Planet Center, in Cambridge, Massachusetts, the worldwide repository for such observations and initial determination of asteroid orbits. And although it was intended to alert only the very small astronomical community that hunts and tracks asteroids to call for more observations, the news spread quickly.
«Read the rest of this article»
Written by Susannah Darling
NASA Headquarters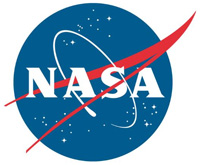 Washington, D.C. – One key to understanding what keeps the spacecraft and its instruments safe, is understanding the concept of heat versus temperature. Counterintuitively, high temperatures do not always translate to actually heating another object.
In space, the temperature can be thousands of degrees without providing significant heat to a given object or feeling hot. Why? Temperature measures how fast particles are moving, whereas heat measures the total amount of energy that they transfer. Particles may be moving fast (high temperature), but if there are very few of them, they won't transfer much energy (low heat).
«Read the rest of this article»
NASA Headquarters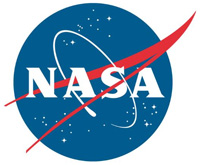 Washington, D.C. – For the first time ever, scientists using NASA's Fermi Gamma-ray Space Telescope have found the source of a high-energy neutrino from outside our galaxy. This neutrino traveled 3.7 billion years at almost the speed of light before being detected on Earth. This is farther than any other neutrino whose origin scientists can identify.
High-energy neutrinos are hard-to-catch particles that scientists think are created by the most powerful events in the cosmos, such as galaxy mergers and material falling onto supermassive black holes. They travel at speeds just shy of the speed of light and rarely interact with other matter, allowing them to travel unimpeded across distances of billions of light-years.
«Read the rest of this article»
NASA Headquarters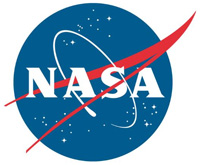 Washington, D.C. – New tracking data confirms that NASA's OSIRIS-REx spacecraft successfully completed its second Deep Space Maneuver (DSM-2) on June 28th. The thruster burn put the spacecraft on course for a series of asteroid approach maneuvers to be executed this fall that will culminate with the spacecraft's scheduled arrival at asteroid Bennu on December 3rd.
The DSM-2 burn, which employed the spacecraft's Trajectory Correction Maneuver (TCM) thruster set, resulted in a 37 miles per hour (16.7 meters per second) change in the vehicle's velocity and consumed 28.2 pounds (12.8 kilograms) of fuel.
«Read the rest of this article»
NASA Headquarters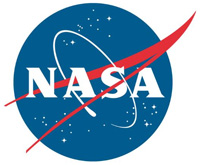 Washington, D.C. – As part of the agency's Exploration Campaign, NASA's Gateway will become the orbital outpost for robotic and human exploration operations in deep space. Built with commercial and international partners, the Gateway will support exploration on and near the Moon, and beyond, including Mars.
NASA released a draft solicitation through a Broad Agency Announcement (BAA) June 21st, 2018, for proposals for partnership for the first element of the Gateway. NASA is seeking a high-power, 50-kW solar electric propulsion (SEP) spacecraft to maintain the Gateway's position as well as move it between lunar orbits as needed.
«Read the rest of this article»
NASA Headquarters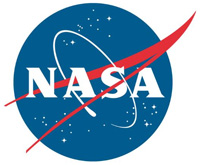 Washington, D.C. – NASA's remotely-piloted Ikhana aircraft, based at the agency's Armstrong Flight Research Center in Edwards, California, successfully flew its first mission in the National Airspace System without a safety chase aircraft on Tuesday. This historic flight moves the United States one step closer to normalizing unmanned aircraft operations in the airspace used by commercial and private pilots.
Flying these large remotely-piloted aircraft over the United States opens the doors to all types of services, from monitoring and fighting forest fires, to providing new emergency search and rescue operations. The technology in this aircraft could, at some point, be scaled down for use in other general aviation aircraft.
«Read the rest of this article»