Topic: NASA
Written by Andrew Good
NASA's Jet Propulsion Laboratory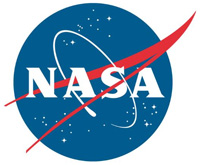 Pasadena, CA – Artificial intelligence is changing how we study Mars.
A.I. software on NASA's Curiosity Mars rover has helped it zap dozens of laser targets on the Red Planet this past year, becoming a frequent science tool when the ground team was out of contact with the spacecraft. This same software has proven useful enough that it's already scheduled for NASA's upcoming mission, Mars 2020.
A new paper in Science: Robotics looks at how the software has performed since rolling out to Curiosity's science team in May 2016. The AEGIS software, or Autonomous Exploration for Gathering Increased Science, has been used to direct Curiosity's ChemCam instrument 54 times since then. It's used on almost every drive when the power resources are available for it, according to the paper's authors.
«Read the rest of this article»
Written by Laurie Cantillo / Dwayne Brown
NASA Headquarters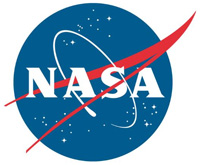 Washington, D.C. – NASA's senior Mars rover, Opportunity, is examining rocks at the edge of Endeavour Crater for signs that they may have been either transported by a flood or eroded in place by wind.
Those scenarios are among the possible explanations rover-team scientists are considering for features seen just outside the crater rim's crest above "Perseverance Valley," which is carved into the inner slope of the rim.
The team plans to drive Opportunity down Perseverance Valley after completing a "walkabout" survey of the area above it.
«Read the rest of this article»
Written by Laurie Cantillo / Dwayne Brown
NASA Headquarters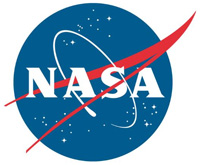 Washington, D.C. – Using the most powerful telescope ever sent to Mars, NASA's Mars Reconnaissance Orbiter caught a view of the Curiosity rover this month amid rocky mountainside terrain.
The car-size rover, climbing up lower Mount Sharp toward its next destination, appears as a blue dab against a background of tan rocks and dark sand in the enhanced-color image from the orbiter's High Resolution Imaging Science Experiment (HiRISE) camera. The exaggerated color, showing differences in Mars surface materials, makes Curiosity appear bluer than it really looks.
«Read the rest of this article»

Clarksville, TN – In two short months, the heavens—in the words of English poet Lavinia Greenlaw—will throw a "celestial dimmer switch" during the 2017 Total Solar Eclipse, and as excitement builds across the country for this cosmic spectacle, Austin Peay State University is gearing up to host official NASA viewing parties at the campus' Fortera Stadium.
More than 8,000 people are expected to make their way to the football stadium on August 21st, 2017, to safely witness the total solar eclipse.
«Read the rest of this article»
Written by Michele Johnson
NASA's Ames Research Center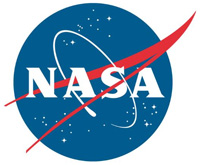 Mountain View, CA – NASA's Kepler space telescope team has released a mission catalog of planet candidates that introduces 219 new candidates, 10 of which are near-Earth size and orbiting in their star's habitable zone, which is the range of distance from a star where liquid water could pool on the surface of a rocky planet.
This is the most comprehensive and detailed catalog release of candidate exoplanets, which are planets outside our solar system, from Kepler's first four years of data. It's also the final catalog from the spacecraft's view of the patch of sky in the Cygnus constellation.
«Read the rest of this article»
Written by Nancy Jones
NASA Goddard Space Flight Center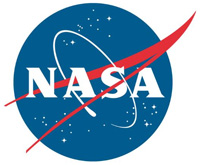 Greenbelt, MD – On June 17th, NASA's MAVEN (Mars Atmosphere and Volatile Evolution Mission) will celebrate 1,000 Earth days in orbit around the Red Planet. Since its launch in November 2013 and its orbit insertion in September 2014, MAVEN has been exploring the upper atmosphere of Mars.
MAVEN is bringing insight to how the sun stripped Mars of most of its atmosphere, turning a planet once possibly habitable to microbial life into a barren desert world.
«Read the rest of this article»
NASA Headquarters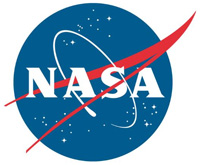 Washington, D.C. – Engineers working on NASA's Orion kicked off summer with a series of important tests for some of the spacecraft's critical safety systems. In the Utah desert, the skies over Arizona and the water at Johnson Space Center in Houston, the team is making sure Orion is safe from launch to splashdown.
At the Promontory, Utah, facility of Orion subcontractor Orbital ATK, engineers tested the abort motor for Orion's launch abort system June 15th, firing the 17-foot tall motor for five seconds. The motor was fastened to a vertical test stand with its nozzles pointed toward the sky for the test. It produced enough thrust to lift 66 large SUVs off the ground and helps qualify the system for future missions with astronauts.
«Read the rest of this article»
Written by Laurie Cantillo / Dwayne Brown
NASA Headquarters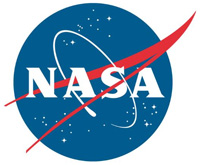 Washington, D.C. – NASA's Mars Exploration Rover Opportunity passed near a young crater this spring during the 45th anniversary of Apollo 16's trip to Earth's moon, prompting a connection between two missions.
Opportunity's science team informally named the Martian feature "Orion Crater." The name honors the Apollo 16 lunar module, Orion, which carried astronauts John Young and Charles Duke to and from the surface of the moon in April 1972 while crewmate Ken Mattingly piloted the Apollo 16 command module, Casper, in orbit around the moon. Orion is also the name of NASA's new spacecraft that will carry humans into deep space and sustain them during travel beyond Earth orbit.
«Read the rest of this article»
Written by Jenny Howard
International Space Station Program Science Office
NASA's Johnson Space Center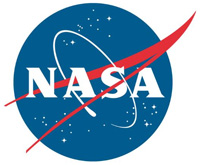 Houston, TX – On Earth, research into antibody-drug conjugates to treat cancer has been around a while. The research presents a problem, though, because Earth-based laboratories aren't able to mimic the shape of the cancer cell within the body, which can sometimes produce incorrect findings.
The International Space Station's unique microgravity environment allows scientists to approach the research from a new, 3-D angle.
«Read the rest of this article»
SOFIA Science Center
NASA Ames Research Center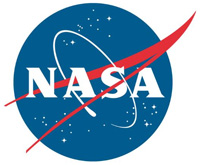 Moffett Field, CA – Researchers at the University of Texas San Antonio using observations from NASA's Stratospheric Observatory for Infrared Astronomy, SOFIA, found that the dust surrounding active, ravenous black holes is much more compact than previously thought.
Most, if not all, large galaxies contain a supermassive black hole at their centers. Many of these black holes are relatively quiet and inactive, like the one at the center of our Milky Way galaxy. However, some supermassive black holes are currently consuming significant amounts of material that are being drawn into them, resulting in the emission of huge amounts of energy. These active black holes are called active galactic nuclei.
«Read the rest of this article»