Topic: NASA
NASA Headquarters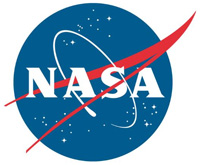 Washington, D.C. – An unusual infrared light emission from a nearby neutron star detected by NASA's Hubble Space Telescope could indicate new features never before seen. One possibility is that there is a dusty disk surrounding the neutron star; another is that there is an energetic wind coming off the object and slamming into gas in interstellar space the neutron star is plowing through.
Although neutron stars are generally studied in radio and high-energy emissions, such as X-rays, this study demonstrates that new and interesting information about neutron stars can also be gained by studying them in infrared light, say researchers.
«Read the rest of this article»
NASA Headquarters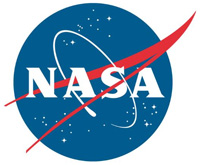 Washington, D.C. – The universe is a big place. NASA's Hubble Space Telescope's views burrow deep into space and time, but cover an area a fraction the angular size of the full Moon. The challenge is that these "core samples" of the sky may not fully represent the universe at large.
This dilemma for cosmologists is called cosmic variance. By expanding the survey area, such uncertainties in the structure of the universe can be reduced.
«Read the rest of this article»
NASA's Jet Propulsion Laboratory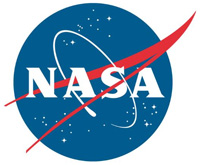 Pasadena, CA – During NASA's Cassini mission's final distant encounter with Saturn's giant moon Titan, the spacecraft captured the enigmatic moon's north polar landscape of lakes and seas, which are filled with liquid methane and ethane.
They were captured on September 11th, 2017. Four days later, Cassini was deliberately plunged into the atmosphere of Saturn.
Punga Mare (240 miles, or 390 kilometers, across) is seen just above the center of the mosaic, with Ligeia Mare (300 miles, or 500 kilometers, wide) below center and the vast Kraken Mare stretching off 730 miles (1,200 kilometers) to the left of the mosaic.
«Read the rest of this article»
NASA's Jet Propulsion Laboratory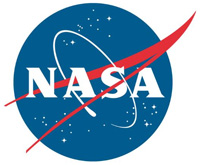 Pasadena, CA – Twenty years ago, CubeSats — a class of boxy satellites small enough to fit in a backpack — were used by universities as a teaching aid. Simpler, smaller and cheaper than traditional satellites, they've made space more accessible to private companies and science agencies.
This summer, NASA has been flying the first two next-generation CubeSats to deep space. They're currently on their way to Mars, trailing thousands of miles behind the InSight spacecraft. InSight and its CubeSat tag-alongs are already more than halfway to the Red Planet.
«Read the rest of this article»
NASA's Jet Propulsion Laboratory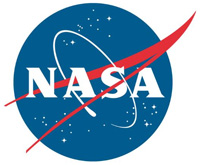 Pasadena, CA – The Gravity Recovery and Climate Experiment Follow-On (GRACE-FO) mission team plans to switch to a backup system in the Microwave Instrument (MWI) on one of the twin spacecraft this month. Following the switch-over, GRACE-FO is expected to quickly resume science data collection.
A month after launching this past May, GRACE-FO produced its first preliminary gravity field map. The mission has not acquired science data since mid-July due to an anomaly with a component of the Microwave Instrument on one of the GRACE-FO spacecraft. The mission team is completing its investigation into the cause of the anomaly.
«Read the rest of this article»
NASA's Jet Propulsion Laboratory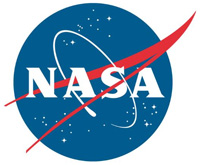 Pasadena, CA – All eyes were on Hurricane Florence Wednesday as the Category 3 storm barreled toward the U.S. East Coast. NASA's Atmospheric Infrared Sounder (AIRS) instrument was watching, too, and captured new imagery of the storm's approach.
AIRS, in conjunction with the Advanced Microwave Sounding Unit (AMSU), senses emitted infrared and microwave radiation from Earth to provide a three-dimensional look at weather and climate. It acquired infrared and visible light images at 12:30pm CDT Wednesday.
«Read the rest of this article»
Written by Rob Gutro
NASA's Goddard Space Flight Center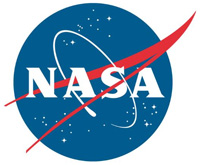 Greenbelt, MD – NASA satellites are providing a lot of different kinds of data to forecasters at the National Hurricane Center to help them understand what's happening Hurricane Florence. NASA's Aqua satellite is providing visible, infrared and microwave imagery while the GPM core satellite is providing additional data like rain rates throughout the storm and cloud heights.
Last Friday, September 7th, Florence was a sheared tropical storm but on Saturday vertical shear lessened and Florence started to get better organized. Today, September 10th Hurricane Florence was rapidly strengthening and became a major hurricane.
«Read the rest of this article»
NASA's Jet Propulsion Laboratory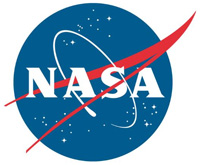 Pasadena, CA – NASA's Dawn mission is drawing to a close after 11 years of breaking new ground in planetary science, gathering breathtaking imagery, and performing unprecedented feats of spacecraft engineering.
Dawn's mission was extended several times, outperforming scientists' expectations in its exploration of two planet-like bodies, Ceres and Vesta, that make up 45 percent of the mass of the main asteroid belt. Now the spacecraft is about to run out of a key fuel, hydrazine. When that happens, most likely between mid-September and mid-October, Dawn will lose its ability to communicate with Earth. It will remain in a silent orbit around Ceres for decades.
«Read the rest of this article»
NASA's Jet Propulsion Laboratory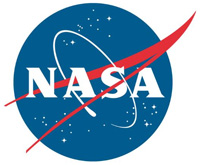 Pasadena, CA – After snagging a new rock sample on August 9th, 2018 NASA's Curiosity rover surveyed its surroundings on Mars, producing a 360-degree panorama of its current location on Vera Rubin Ridge.
The panorama includes umber skies, darkened by a fading global dust storm. It also includes a rare view by the Mast Camera of the rover itself, revealing a thin layer of dust on Curiosity's deck. In the foreground is the rover's most recent drill target, named "Stoer" after a town in Scotland near where important discoveries about early life on Earth were made in lakebed sediments.
«Read the rest of this article»
NASA's Jet Propulsion Laboratory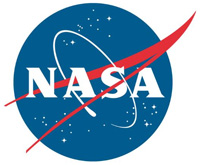 Pasadena, CA – A new long-term study using data from NASA's Cassini spacecraft has revealed a surprising feature emerging at Saturn's northern pole as it nears summertime: a warming, high-altitude vortex with a hexagonal shape, akin to the famous hexagon seen deeper down in Saturn's clouds.
The finding, published September 3rd, 2018 in Nature Communications, is intriguing, because it suggests that the lower-altitude hexagon may influence what happens above, and that it could be a towering structure hundreds of miles in height.
«Read the rest of this article»