Topic: NASA
NASA Marshall Space Flight Center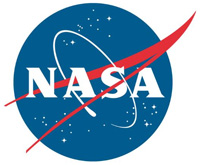 Huntsville, AL – About a decade ago, astronomers discovered a population of small, but massive galaxies called "red nuggets." A new study using NASA's Chandra X-ray Observatory indicates that black holes have squelched star formation in these galaxies and may have used some of the untapped stellar fuel to grow to unusually massive proportions.
Red nuggets were first discovered by the Hubble Space Telescope at great distances from Earth, corresponding to times only about three or four billion years after the Big Bang. They are relics of the first massive galaxies that formed within only one billion years after the Big Bang.
«Read the rest of this article»
NASA Headquarters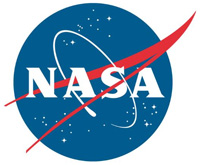 Washington, D.C. – As part of the agency's Exploration Campaign, NASA's Gateway will become the orbital outpost for robotic and human exploration operations in deep space. Built with commercial and international partners, the Gateway will support exploration on and near the Moon, and beyond, including Mars.
NASA released a draft solicitation through a Broad Agency Announcement (BAA) June 21st, 2018, for proposals for partnership for the first element of the Gateway. NASA is seeking a high-power, 50-kW solar electric propulsion (SEP) spacecraft to maintain the Gateway's position as well as move it between lunar orbits as needed.
«Read the rest of this article»
Written by Lonnie Shekhtman
NASA's Goddard Space Flight Center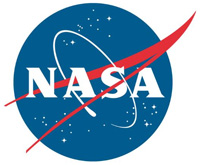 Greenbelt, MD – A storm of tiny dust particles has engulfed much of Mars over the last two weeks and prompted NASA's Opportunity rover to suspend science operations.
But across the planet, NASA's Curiosity rover, which has been studying Martian soil at Gale Crater, is expected to remain largely unaffected by the dust. While Opportunity is powered by sunlight, which is blotted out by dust at its current location, Curiosity has a nuclear-powered battery that runs day and night.
«Read the rest of this article»
NASA's Jet Propulsion Laboratory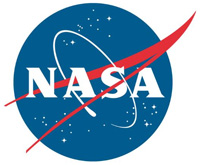 Pasadena, CA – A new multiagency report outlines how the U.S. could become better prepared for near-Earth objects — asteroids and comets whose orbits come within 30 million miles of Earth — otherwise known as NEOs. While no known NEOs currently pose significant risks of impact, the report is a key step to addressing a nationwide response to any future risks.
NASA, along with the Office of Science and Technology Policy, the Federal Emergency Management Agency and several other governmental agencies collaborated on this federal planning document for NEOs.
«Read the rest of this article»
NASA's Jet Propulsion Laboratory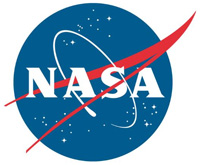 Pasadena, CA – Doctors learn a lot about their patients' health by taking their temperature. An elevated temperature, or fever, can be a sign of illness. The same goes for plants, but their temperatures on a global scale are harder to measure than the temperatures of individual people.
That's about to change, thanks to a new NASA instrument that soon will be installed on the International Space Station called ECOSTRESS, or ECOsystem Spaceborne Thermal Radiometer Experiment on Space Station. ECOSTRESS will measure the temperature of plants from space. This will enable researchers to determine plant water use and to study how drought conditions affect plant health.
«Read the rest of this article»
NASA Marshall Space Flight Center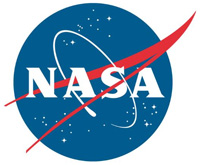 Huntsville, AL – NASA is breaking ground in the world of additive manufacturing with the Low Cost Upper Stage-Class Propulsion project. Recently, the agency successfully hot-fire tested a combustion chamber at NASA's Marshall Space Flight Center in Huntsville, Alabama made using a new combination of 3-D printing techniques.
"NASA continues to break barriers in advanced manufacturing by reducing time and costs involved in building rocket engine parts through additive manufacturing," said John Fikes, project manager for the Low Cost Upper Stage-Class Propulsion Project. "We are excited about the progress of this project. We demonstrated that the E-Beam Free Form Fabrication produced combustion chamber jacket can protect the chamber liner from the pressures found in the combustion chamber."
«Read the rest of this article»
Written by Ellen Gray
NASA's Earth Science News Team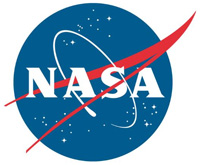 Washington, D.C. – Three-dimensional measurements of the central Brazilian Amazon rainforest have given NASA researchers a detailed window into the high number of branch falls and tree mortality that occur in response to drought conditions.
They found that 65 percent more trees and large branches died due to an El Niño-driven drought in 2015-2016 than compared to an average year. Understanding the effects of prolonged drought gives scientists a better sense of what may happen to carbon stored in tropical forests if these events become more common in the future.
«Read the rest of this article»
Written by Leslie Williams
NASA's Armstrong Flight Research Center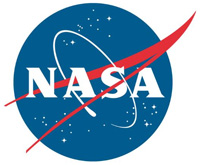 Edwards, CA – Just a sample will do.
Honeybee Robotics in Pasadena, California, flight tested its pneumatic sampler collection system, PlanetVac, on Masten Space Systems' Xodiac rocket on May 24th, launching from Mojave, California, and landing to collect a sample of more than 320 grams of top soil from the surface of the desert floor.
"The opportunity to test a technology on Earth before it is destined for another planet allows researchers and mission planners to have confidence that once the technology arrives to its space destination it will work," said Ryan Dibley, NASA Flight Opportunities program campaign manager. Flight Opportunities program funded the test flight.
«Read the rest of this article»
NASA's Jet Propulsion Laboratory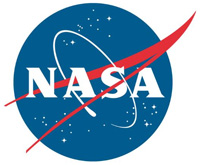 Pasadena, CA – For the first time, astronomers have directly imaged the formation and expansion of a fast-moving jet of material ejected when the powerful gravity of a supermassive black hole ripped apart a star that wandered too close to the massive monster.
The scientists tracked the event with radio and infrared telescopes, including the National Science Foundation's Very Long Baseline Array (VLBA) and NASA's Spitzer Space Telescope, in a pair of colliding galaxies called Arp 299.
«Read the rest of this article»
NASA's Jet Propulsion Laboratory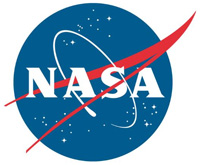 Pasadena, CA – Ice losses from Antarctica have tripled since 2012, increasing global sea levels by 0.12 inch (3 millimeters) in that timeframe alone, according to a major new international climate assessment funded by NASA and the European Space Agency (ESA).
According to the study, ice losses from Antarctica are causing sea levels to rise faster today than at any time in the past 25 years. Results of the Ice Sheet Mass Balance Inter-comparison Exercise (IMBIE) were published Wednesday in the journal Nature.
«Read the rest of this article»