Topic: NASA
Written by Preston Dyches
NASA's Jet Propulsion Laboratory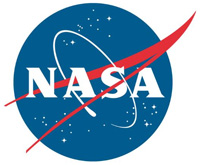 Pasadena, CA – Using data from NASA's Great Observatories, astronomers have found the best evidence yet for cosmic seeds in the early universe that should grow into supermassive black holes.
Researchers combined data from NASA's Chandra X-ray Observatory, Hubble Space Telescope, and Spitzer Space Telescope to identify these possible black hole seeds. They discuss their findings in a paper that will appear in an upcoming issue of the Monthly Notices of the Royal Astronomical Society.
«Read the rest of this article»
Written by Nancy Neal Jones
NASA's Goddard Space Flight Center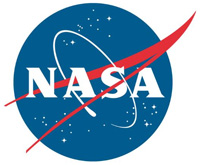 Greenbelt, MD – NASA's first spacecraft designed to return a piece of an asteroid to Earth arrived Friday, May 20th, at the agency's Kennedy Space Center in Florida, and has begun final preparations in advance of its September launch.
The Origins, Spectral Interpretation, Resource Identification, Security – Regolith Explorer (OSIRIS-REx) spacecraft will undergo final testing and fueling prior to being moved to its launch pad. The mission has a 34-day launch period beginning on September 8th.
After launch, the OSIRIS-REx spacecraft will travel to the near-Earth asteroid Bennu and retrieve at least 60 grams (2.1 ounces) of pristine surface material and return it to Earth for study.
«Read the rest of this article»
Written by Tracy McMahan/Kimberly Newton
NASA Marshall Space Flight Center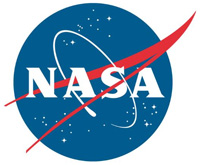 Huntsville, AL – NASA has tested a 3-D printed rocket engine turbopump with liquid methane – an ideal propellant for engines needed to power many types of spacecraft for NASA's journey to Mars.
"This is one of the most complex rocket parts NASA has ever tested with liquid methane, a propellant that would work well for fueling Mars landers and other spacecraft," said Mary Beth Koelbl, the manager of the Propulsions Systems Department at NASA's Marshall Space Flight Center in Huntsville, Alabama.
«Read the rest of this article»
Written by Sasha Ellis
NASA Langley Research Center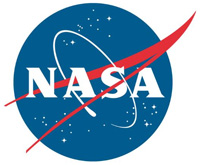 Hampton, VA – Upon re-entry from a deep space mission, NASA's next generation spacecraft, more commonly known as Orion, will descend under its three main parachutes, swaying in the wind until its final splashdown in the Pacific Ocean.
In that brief instant where capsule meets water, astronauts will experience the mission's greatest deceleration and with that, some of the greatest forces on the human body. That's where crash-test dummies come into the picture.
«Read the rest of this article»
Written by Alan Buis
NASA's Jet Propulsion Laboratory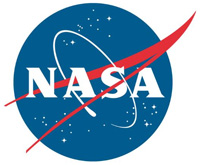 Pasadena, CA – Why has the sea ice cover surrounding Antarctica been increasing slightly, in sharp contrast to the drastic loss of sea ice occurring in the Arctic Ocean? A new NASA-led study finds the geology of Antarctica and the Southern Ocean are responsible.
A NASA/NOAA/university team led by Son Nghiem of NASA's Jet Propulsion Laboratory, Pasadena, California, used satellite radar, sea surface temperature, land form and bathymetry (ocean depth) data to study the physical processes and properties affecting Antarctic sea ice.
«Read the rest of this article»
NASA's Goddard Space Flight Center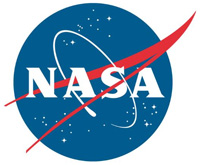 Greenbelt, MD – New findings based on a year's worth of observations from NASA's Van Allen Probes have revealed that the ring current – an electrical current carried by energetic ions that encircles our planet – behaves in a much different way than previously understood.
The ring current has long been thought to wax and wane over time, but the new observations show that this is true of only some of the particles, while other particles are present consistently.
Using data gathered by the Radiation Belt Storm Probes Ion Composition Experiment, or RBSPICE, on one of the Van Allen Probes, researchers have determined that the high-energy protons in the ring current change in a completely different way from the current's low-energy protons.
«Read the rest of this article»
NASA's Jet Propulsion Laboratory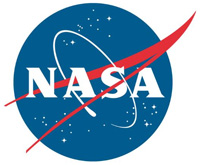 Pasadena, CA – A new NASA study modeling conditions in the ocean of Jupiter's moon Europa suggests that the necessary balance of chemical energy for life could exist there, even if the moon lacks volcanic hydrothermal activity.
Europa is strongly believed to hide a deep ocean of salty liquid water beneath its icy shell. Whether the Jovian moon has the raw materials and chemical energy in the right proportions to support biology is a topic of intense scientific interest.
The answer may hinge on whether Europa has environments where chemicals are matched in the right proportions to power biological processes. Life on Earth exploits such niches.
«Read the rest of this article»
Written by Steve Koppes
University of Chicago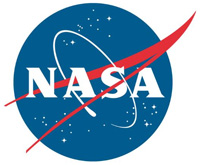 Chicago, IL – The four planets of the Kepler-223 star system appeared to have little in common with the planets of our own solar system today. But a new study using data from NASA's Kepler space telescope suggests a possible commonality in the distant past.
The Kepler-223 planets orbit their star in the same configuration that Jupiter, Saturn, Uranus and Neptune may have had in the early history of our solar system, before migrating to their current locations.
«Read the rest of this article»
NASA's Jet Propulsion Laboratory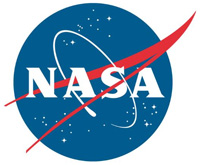 Pasadena, CA – New Orleans and surrounding areas continue to sink at highly variable rates due to a combination of natural geologic and human-induced processes, finds a new NASA/university study using NASA airborne radar.
The observed rates of sinking, otherwise known as subsidence, were generally consistent with, but somewhat higher than, previous studies conducted using different radar data.
The research was the most spatially-extensive, high-resolution study to date of regional subsidence in and around New Orleans, measuring its effects and examining its causes.
«Read the rest of this article»
Written by Karen C. Fox
NASA's Goddard Space Flight Center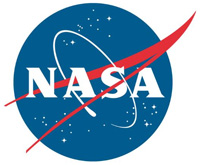 Greenbelt, MD – Like sending sensors up into a hurricane, NASA has flown four spacecraft through an invisible maelstrom in space, called magnetic reconnection. Magnetic reconnection is one of the prime drivers of space radiation and so it is a key factor in the quest to learn more about our space environment and protect our spacecraft and astronauts as we explore farther and farther from our home planet.
Space is a better vacuum than any we can create on Earth, but it does contain some particles — and it's bustling with activity. It overflows with energy and a complex system of magnetic fields.
«Read the rest of this article»