Topic: NASA
NASA's Jet Propulsion Laboratory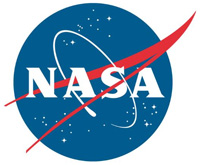 Pasadena, CA – A new NASA study modeling conditions in the ocean of Jupiter's moon Europa suggests that the necessary balance of chemical energy for life could exist there, even if the moon lacks volcanic hydrothermal activity.
Europa is strongly believed to hide a deep ocean of salty liquid water beneath its icy shell. Whether the Jovian moon has the raw materials and chemical energy in the right proportions to support biology is a topic of intense scientific interest.
The answer may hinge on whether Europa has environments where chemicals are matched in the right proportions to power biological processes. Life on Earth exploits such niches.
«Read the rest of this article»
Written by Steve Koppes
University of Chicago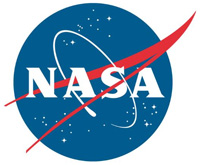 Chicago, IL – The four planets of the Kepler-223 star system appeared to have little in common with the planets of our own solar system today. But a new study using data from NASA's Kepler space telescope suggests a possible commonality in the distant past.
The Kepler-223 planets orbit their star in the same configuration that Jupiter, Saturn, Uranus and Neptune may have had in the early history of our solar system, before migrating to their current locations.
«Read the rest of this article»
NASA's Jet Propulsion Laboratory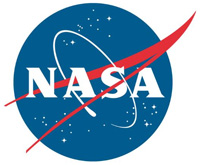 Pasadena, CA – New Orleans and surrounding areas continue to sink at highly variable rates due to a combination of natural geologic and human-induced processes, finds a new NASA/university study using NASA airborne radar.
The observed rates of sinking, otherwise known as subsidence, were generally consistent with, but somewhat higher than, previous studies conducted using different radar data.
The research was the most spatially-extensive, high-resolution study to date of regional subsidence in and around New Orleans, measuring its effects and examining its causes.
«Read the rest of this article»
Written by Karen C. Fox
NASA's Goddard Space Flight Center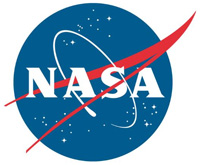 Greenbelt, MD – Like sending sensors up into a hurricane, NASA has flown four spacecraft through an invisible maelstrom in space, called magnetic reconnection. Magnetic reconnection is one of the prime drivers of space radiation and so it is a key factor in the quest to learn more about our space environment and protect our spacecraft and astronauts as we explore farther and farther from our home planet.
Space is a better vacuum than any we can create on Earth, but it does contain some particles — and it's bustling with activity. It overflows with energy and a complex system of magnetic fields.
«Read the rest of this article»
Written by Gina Anderson
NASA Headquarters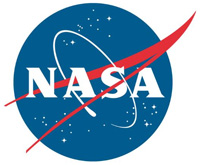 Washington, D.C. – NASA has selected eight technology proposals for investment that have the potential to transform future aerospace missions, introduce new capabilities, and significantly improve current approaches to building and operating aerospace systems.
Awards under Phase II of the NASA Innovative Advanced Concepts (NIAC) Program can be worth as much as $500,000 for a two-year study, and allow proposers to further develop concepts funded by NASA for Phase I studies that successfully demonstrated initial feasibility and benefit.
«Read the rest of this article»
Written by Audrey Haar
NASA's Goddard Space Flight Center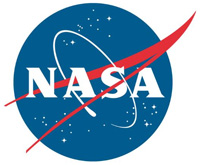 Greenbelt, MD – A volcano erupting and spewing ash into the sky can cover nearby areas under a thick coating of ash and can also have consequences for aviation safety. Airline traffic changes due to a recent volcanic eruption can rack up unanticipated expenses to flight cancellations, lengthy diversions and additional fuel costs from rerouting.
Airlines are prudently cautious, because volcanic ash is especially dangerous to airplanes, as ash can melt within an operating aircraft engine, resulting in possible engine failure.
«Read the rest of this article»
NASA's Jet Propulsion Laboratory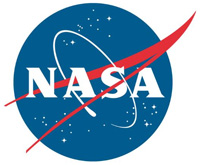 Pasadena, CA – NASA's Curiosity Mars rover has completed its second Martian year since landing inside Gale Crater nearly four Earth years ago, which means it has recorded environmental patterns through two full cycles of Martian seasons.
The repetition helps distinguish seasonal effects from sporadic events. For example, a large spike in methane in the local atmosphere during the first southern-hemisphere autumn in Gale Crater was not repeated the second autumn. It was an episodic release, still unexplained.
«Read the rest of this article»
Written by Michele Johnson
NASA's Ames Research Center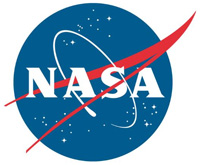 Moffett Field, CA – Dwarf planets tend to be a mysterious bunch. With the exception of Ceres, which resides in the main asteroid belt between Mars and Jupiter, all members of this class of minor planets in our solar system lurk in the depths beyond Neptune.
They are far from Earth – small and cold – which makes them difficult to observe, even with large telescopes. So it's little wonder astronomers only discovered most of them in the past decade or so.
Pluto is a prime example of this elusiveness. Before NASA's New Horizons spacecraft visited it in 2015, the largest of the dwarf planets had appeared as little more than a fuzzy blob, even to the keen-eyed Hubble Space Telescope.
«Read the rest of this article»
Written by Felicia Chou
NASA Headquarters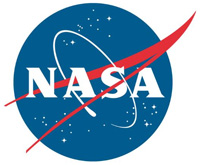 Washington, D.C. – NASA's Kepler mission has verified 1,284 new planets — the single largest finding of planets to date.
"This announcement more than doubles the number of confirmed planets from Kepler," said Ellen Stofan, chief scientist at NASA Headquarters in Washington. "This gives us hope that somewhere out there, around a star much like ours, we can eventually discover another Earth."
Analysis was performed on the Kepler space telescope's July 2015 planet candidate catalog, which identified 4,302 potential planets. For 1,284 of the candidates, the probability of being a planet is greater than 99 percent – the minimum required to earn the status of "planet."
«Read the rest of this article»
Written by Ellen Gray
NASA's Earth Science News Team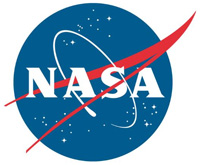 Washington, D.C. – A new NASA analysis of 30-years of satellite data suggests that a previously observed trend of high altitude clouds in the mid-latitudes shifting toward the poles is caused primarily by the expansion of the tropics.
Clouds are among the most important mediators of heat reaching Earth's surface. Where clouds are absent, darker surfaces like the ocean or vegetated land absorb heat, but where clouds occur their white tops reflect incoming sunlight away, which can cause a cooling effect on Earth's surface.
«Read the rest of this article»