Topic: NASA
NASA Headquarters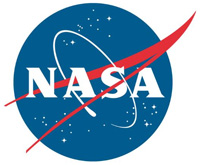 Washington, D.C. – Star-shaped and swallowtail-shaped tiny, dark bumps in fine-layered bright bedrock of a Martian ridge are drawing close inspection by NASA's Curiosity Mars rover.
This set of shapes looks familiar to geologists who have studied gypsum crystals formed in drying lakes on Earth, but Curiosity's science team is considering multiple possibilities for the origin of these features on "Vera Rubin Ridge" on Mars.
One uncertainty the rover's inspection may resolve is the timing of when the crystal-shaped features formed, relative to when layers of sediment accumulated around them.
«Read the rest of this article»
Written by Jenny Howard
NASA's Johnson Space Center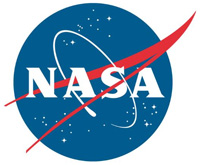 Houston, TX – Watching a bubble float effortlessly through the International Space Station may be mesmerizing and beautiful to witness, but that same bubble is also teaching researchers about how fluids behave differently in microgravity than they do on Earth.
The near-weightless conditions aboard the station allow researchers to observe and control a wide variety of fluids in ways that are not possible on Earth, primarily due to surface tension dynamics and the lack of buoyancy and sedimentation within fluids in the low-gravity environment.
«Read the rest of this article»
NASA's Jet Propulsion Laboratory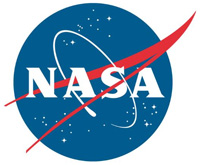 Pasadena, CA -Two small asteroids recently discovered by astronomers at the NASA-funded Catalina Sky Survey (CSS) near Tucson, Arizona, are safely passing by Earth within one lunar distance this week.
The first of this week's close-approaching asteroids — discovered by CSS on February 4th — is designated asteroid 2018 CC. Its close approach to Earth came Tuesday (February 6th) at 12:10pm PST (2:10pm CST) at a distance of about 114,000 miles (184,000 kilometers). The asteroid is estimated to be between 50 and 100 feet (15 and 30 meters) in size.
«Read the rest of this article»
NASA's Jet Propulsion Laboratory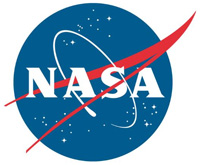 Pasadena, CA – The seven Earth-size planets of TRAPPIST-1 are all mostly made of rock, with some having the potential to hold more water than Earth, according to a new study published in the journal Astronomy and Astrophysics.
The planets' densities, now known much more precisely than before, suggest that some planets could have up to 5 percent of their mass in water — which is 250 times more than the oceans on Earth.
The form that water would take on TRAPPIST-1 planets would depend on the amount of heat they receive from their star, which is a mere 9 percent as massive as our Sun.
«Read the rest of this article»
Written by Miles Hatfield
NASA's Goddard Space Flight Center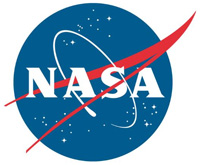 Greenbelt, MD – On January 20th, 2018, amateur astronomer Scott Tilley detected an unexpected signal coming from what he later postulated was NASA's long-lost IMAGE satellite, which had not been in contact since 2005.
On January 30th, NASA — along with help from a community of IMAGE scientists and engineers — confirmed that the signal was indeed from the IMAGE spacecraft. Whatever the next steps for IMAGE may be, the mission's nearly six years in operation provided robust research about the space around Earth that continue to guide science to this day.
«Read the rest of this article»
NASA Headquarters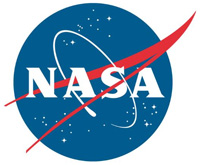 Washington, D.C. – NASA followed up the first RS-25 test of 2018 with a second hot fire of the Space Launch System (SLS) engine on February 1st at Stennis Space Center near Bay St. Louis, Mississippi. The full-duration, 365-second certification test of another RS-25 engine flight controller on the A-1 Test Stand at Stennis comes about two weeks after a January 16th hot fire.
The test marks completion of green run testing for all four of the new RS-25 engine flight controllers needed for the second flight of NASA's SLS rocket. NASA is building SLS to send humans to such deep-space destinations as the moon and Mars.
«Read the rest of this article»
Written by DC Agle
NASA's Jet Propulsion Laboratory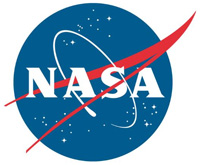 Pasadena, CA – Asteroid 2002 AJ129 will make a close approach to Earth on February 4th, 2018 at 1:30pm PST (3:30pm CST / 21:30 UTC). At the time of closest approach, the asteroid will be no closer than 10 times the distance between Earth and the Moon (about 2.6 million miles, or 4.2 million kilometers).
2002 AJ129 is an intermediate-sized near-Earth asteroid, somewhere between 0.3 miles (0.5 kilometers) and 0.75 miles (1.2 kilometers) across. It was discovered on January 15th, 2002, by the former NASA-sponsored Near Earth Asteroid Tracking project at the Maui Space Surveillance Site on Haleakala, Hawaii.
«Read the rest of this article»
Written by Ashley Hume and Patrick Lynch
NASA's Goddard Space Flight Center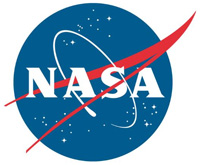 Greenbelt, MD – A slab of sandstone discovered at NASA's Goddard Space Flight Center contains at least 70 mammal and dinosaur tracks from more than 100 million years ago, according to a new paper published January 31st in the journal Scientific Reports. The find provides a rare glimpse of mammals and dinosaurs interacting.
The tracks were discovered by Ray Stanford — a local dinosaur track expert whose wife, Sheila, works at Goddard. After dropping off Sheila at work one day in 2012, Stanford spotted an intriguing rock outcropping behind Shelia's building on a hillside. Stanford parked his car, investigated, and found a 12-inch-wide dinosaur track on the exposed rock.
«Read the rest of this article»
Written by Samson Reiny
​NASA's Earth Science News Team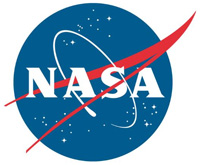 Washington, D.C. – On the evening of Friday, January 31st, 1958, Americans eagerly waited for news as the rocket carrying the Explorer 1 satellite was prepped for launch from Cape Canaveral, Florida.
The stakes were high.
Just months earlier, the Soviet Union successfully launched two Sputnik satellites, in October and November 1957. That December, news media were invited to witness the launch of a U.S. satellite on a Navy Vanguard rocket, but it exploded seconds after liftoff. The pressure was on the Army Ballistic Missile Agency's Jupiter-C rocket, the satellite built by the Jet Propulsion Laboratory and the science instruments developed at the University of Iowa to succeed.
«Read the rest of this article»
NASA Headquarters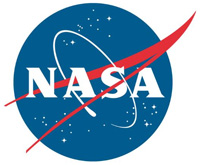 Washington, D.C. – A panoramic image that NASA's Curiosity Mars rover took from a mountainside ridge provides a sweeping vista of key sites visited since the rover's 2012 landing, and the towering surroundings.
The view from "Vera Rubin Ridge" on the north flank of Mount Sharp encompasses much of the 11-mile (18-kilometer) route the rover has driven from its 2012 landing site, all inside Gale Crater. One hill on the northern horizon is about 50 miles (about 85 kilometers) away, well outside of the crater, though most of the scene's horizon is the crater's northern rim, roughly one-third that distance away and 1.2 miles (2 kilometers) above the rover.
«Read the rest of this article»