Topic: NASA
Written by Alan Buis
NASA's Jet Propulsion Laboratory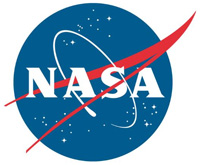 Pasadena, CA – The Louisiana coastline is sinking under the Gulf of Mexico at the rate of about one football field of land every hour (about 18 square miles of land lost in a year). But within this sinking region, two river deltas are growing. The Atchafalaya River and its diversion channel, Wax Lake Outlet, are gaining about one football field of new land every 11 and 8 hours, respectively (1.5 and 2 square miles per year).
Last fall, a team from NASA's Jet Propulsion Laboratory in Pasadena, California, showed that radar, lidar and spectral instruments mounted on aircraft can be used to study the growing deltas, collecting data that can help scientists better understand how coastal wetlands will respond to global sea level rise.
«Read the rest of this article»
Written by Molly Porter
NASA's Marshall Space Flight Center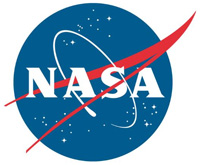 Huntsville, AL – A giant black hole ripped apart a star and then gorged on its remains for about a decade, according to astronomers. This is more than ten times longer than any observed episode of a star's death by black hole.
Researchers made this discovery using data from NASA's Chandra X-ray Observatory and Swift satellite as well as ESA's XMM-Newton.
The trio of orbiting X-ray telescopes found evidence for a "tidal disruption event" (TDE), wherein the tidal forces due to the intense gravity from a black hole can destroy an object – such as a star – that wanders too close.
«Read the rest of this article»
Written by Guy Webster
NASA's Jet Propulsion Laboratory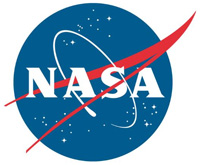 Pasadena, CA – Mars scientists are wrestling with a problem. Ample evidence says ancient Mars was sometimes wet, with water flowing and pooling on the planet's surface. Yet, the ancient sun was about one-third less warm and climate modelers struggle to produce scenarios that get the surface of Mars warm enough for keeping water unfrozen.
A leading theory is to have a thicker carbon-dioxide atmosphere forming a greenhouse-gas blanket, helping to warm the surface of ancient Mars. However, according to a new analysis of data from NASA's Mars rover Curiosity, Mars had far too little carbon dioxide about 3.5 billion years ago to provide enough greenhouse-effect warming to thaw water ice.
«Read the rest of this article»
Written by Eric Gillard
NASA Langley Research Center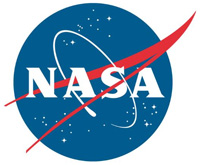 Hampton, VA – Brooke Thornton has devoted eight years to a project that aims to check on the atmospheric health of the Earth. Needless to say, when NASA's Stratospheric Aerosol and Gas Experiment III on the International Space Station (SAGE III on ISS) launches, she'll be among the many cheering and working for its success in space.
"After seeing SAGE III mature from concept, to development, to assembly and testing, and preparing for mission ops … I'm excited to see it launch so we get the science we have worked so hard for," she said.
«Read the rest of this article»
Written by Sarah Frazier
NASA's Goddard Space Flight Center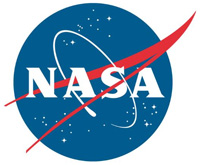 Greenbelt, MD – The first total solar eclipse in the continental United States in nearly 40 years takes place on August 21st, 2017. Beyond providing a brilliant sight in the daytime sky, total solar eclipses provide a rare chance for scientists to collect data only available during eclipses. NASA is funding 11 scientific studies that will take advantage of this opportunity.
"When the moon blocks out the sun during a total eclipse, those regions of Earth that are in the direct path of totality become dark as night for almost three minutes," said Steve Clarke, director of the Heliophysics Division at NASA Headquarters in Washington, D.C. "This will be one of the best-observed eclipses to date, and we plan to take advantage of this unique opportunity to learn as much as we can about the sun and its effects on Earth."
«Read the rest of this article»
NASA Headquarters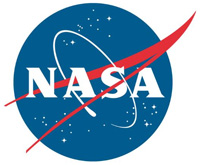 Washington, D.C. – As Super Bowl LI in Houston Texas approaches and players, coaches and a host of personnel behind the scenes prepare for the big game in Space City, NASA remains on the cutting edge of human space exploration, setting its sights on the journey to Mars.
A football player's journey to the end zone, though, has a lot more in common to space exploration than one might think.
Here are five similarities.
«Read the rest of this article»
Written by Lori Keesey
NASA's Goddard Space Flight Center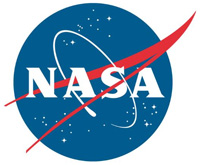 Greenbelt, MD – A long-standing mystery among marine biologists is why otherwise healthy whales, dolphins, and porpoises — collectively known as cetaceans — end up getting stranded along coastal areas worldwide. Could severe solar storms, which affect Earth's magnetic fields, be confusing their internal compasses and causing them to lose their way?
Although some have postulated this and other theories, no one has ever initiated a thorough study to determine whether a relationship exists — until now.
«Read the rest of this article»
Written by DC Agle
NASA's Jet Propulsion Laboratory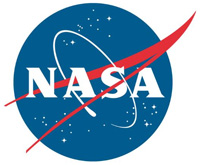 Pasadena, CA – NASA's Juno spacecraft will make its fourth flyby over Jupiter's mysterious cloud tops on Thursday, February 2nd, at 4:57am PST (7:57am EST, 12:57 UTC).
At the time of closest approach (called perijove), Juno will be about 2,670 miles (4,300 kilometers) above the planet's cloud tops and traveling at a speed of about 129,000 mph (57.8 kilometers per second) relative to the gas giant. All of Juno's eight science instruments, including the Jovian Infrared Auroral Mapper (JIRAM) instrument, will be on and collecting data during the flyby.
«Read the rest of this article»
Written by Elizabeth Landau
NASA's Jet Propulsion Laboratory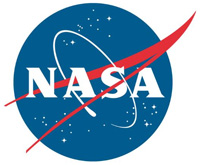 Pasadena, CA – A new device on the W.M. Keck Observatory in Hawaii has delivered its first images, showing a ring of planet-forming dust around a star, and separately, a cool, star-like body, called a brown dwarf, lying near its companion star.
The device, called a vortex coronagraph, was recently installed inside NIRC2 (Near Infrared Camera 2), the workhorse infrared imaging camera at Keck. It has the potential to image planetary systems and brown dwarfs closer to their host stars than any other instrument in the world.
«Read the rest of this article»
Written by Preston Dyches
NASA's Jet Propulsion Laboratory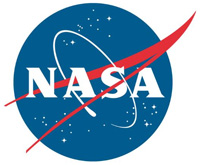 Pasadena, CA – Newly released images showcase the incredible closeness with which NASA's Cassini spacecraft, now in its "Ring-Grazing" orbits phase, is observing Saturn's dazzling rings of icy debris.
The views are some of the closest-ever images of the outer parts of the main rings, giving scientists an eagerly awaited opportunity to observe features with names like "straw" and "propellers." Although Cassini saw these features earlier in the mission, the spacecraft's current, special orbits are now providing opportunities to see them in greater detail.
«Read the rest of this article»