Topic: NASA
Written by Preston Dyches
NASA's Jet Propulsion Laboratory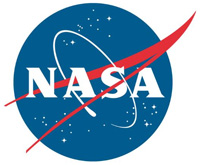 Pasadena, CA – The long-standing mystery of why Saturn seethes with enormous storms every 30 years may have been solved by scientists working with data from NASA's Cassini mission. The tempests, which can grow into bright bands that encircle the entire planet, are on a natural timer that is reset by each subsequent storm, the researchers report.
In 140 years of telescope observations, great storms have erupted on Saturn six times. Cassini and observers on Earth tracked the most recent of these storms from December 2010 to August 2011. During that time, the storm exploded through the clouds, eventually winding its way around Saturn.
«Read the rest of this article»
Written by Elizabeth Landau
NASA's Jet Propulsion Laboratory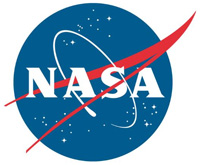 Pasadena, CA – A new color map of dwarf planet Ceres, which NASA's Dawn spacecraft has been orbiting since March, reveals the diversity of the surface of this planetary body. Differences in morphology and color across the surface suggest Ceres was once an active body, Dawn researchers said today at the 2015 General Assembly of the European Geosciences Union in Vienna.
"This dwarf planet was not just an inert rock throughout its history. It was active, with processes that resulted in different materials in different regions. We are beginning to capture that diversity in our color images," said Chris Russell, principal investigator for the Dawn mission, based at the University of California, Los Angeles.
«Read the rest of this article»
Written by Felicia Chou
NASA Headquarters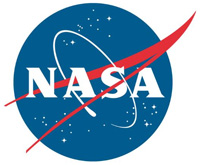 Washington, D.C. – You know you've made it when people know you by your first name alone.
There's Cher. Beyoncé. Ozzie. Angelina. Lebron. Oprah.
Add to that list "Hubble."
NASA's Hubble Space Telescope is more than just a famous telescope. It is a household word, known to people of all walks of life, of all ages, and all levels of scientific literacy. Very few can compete with Hubble in name recognition, and its cultural impact is comparable to the Apollo moon landings.
«Read the rest of this article»
Written by Laura Niles
International Space Station Program Science Office and Public Affairs Office
NASA Johnson Space Center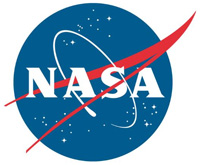 Houston, TX – Researchers may be "excyted" to learn that osteocyte cultures are headed to the International Space Station this spring for the first time. With their delivery on the next SpaceX commercial resupply services mission this month, the Osteocytes and mechano-transduction (Osteo-4) investigation team will analyze the effects of microgravity on this type of bone cell.
Understanding these effects will be critical as astronauts plan for future missions that require longer exposure to microgravity, such as to deep space or Mars.
«Read the rest of this article»
Written by Alan Buis
NASA's Jet Propulsion Laboratory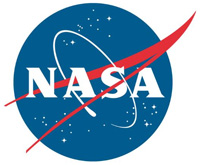 Pasadena, CA – Smartphones and other personal electronic devices could, in regions where they are in widespread use, function as early warning systems for large earthquakes, according to newly reported research.
This technology could serve regions of the world that cannot afford higher quality, but more expensive, conventional earthquake early warning systems, or could contribute to those systems.
The study, led by scientists at the U.S. Geological Survey (USGS), found that the sensors in smartphones and similar devices could be used to build earthquake warning systems.
«Read the rest of this article»
Written by Carol Rasmussen
NASA Earth Science News Team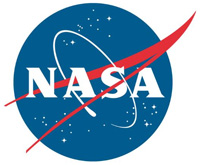 Washington, D.C. – New maps of two recent California megafires that combine unique data sets from the U.S. Forest Service and NASA's Jet Propulsion Laboratory in Pasadena, California, are answering some of the urgent questions that follow a huge wildfire: In all the acres of blackened landscape, where are the live trees to provide seed and regrow the forest? Which dead trees could endanger workers rebuilding roads and trails? What habitats have been created for fire-dependent wildlife species?
The maps, so detailed that they show individual trees, cover the areas of two California megafires — the 2013 Rim fire, which burned more than 250,000 acres (1,000 square kilometers) near and in Yosemite National Park, and 2014's very intense King fire near Lake Tahoe — before, during and after the active burns.
«Read the rest of this article»
Written by Preston Dyches
NASA's Jet Propulsion Laboratory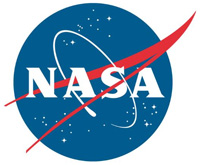 Pasadena, CA – As NASA missions explore our solar system and search for new worlds, they are finding water in surprising places. Water is but one piece of our search for habitable planets and life beyond Earth, yet it links many seemingly unrelated worlds in surprising ways.
"NASA science activities have provided a wave of amazing findings related to water in recent years that inspire us to continue investigating our origins and the fascinating possibilities for other worlds, and life, in the universe," said Ellen Stofan, chief scientist for the agency. "In our lifetime, we may very well finally answer whether we are alone in the solar system and beyond."
«Read the rest of this article»
Written by Guy Webster
NASA's Jet Propulsion Laboratory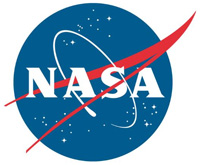 Pasadena, CA – NASA's Curiosity rover is using a new experiment to better understand the history of the Martian atmosphere by analyzing xenon.
While NASA's Curiosity rover concluded its detailed examination of the rock layers of the "Pahrump Hills" in Gale Crater on Mars this winter, some members of the rover team were busy analyzing the Martian atmosphere for xenon, a heavy noble gas.
Curiosity's Sample Analysis at Mars (SAM) experiment analyzed xenon in the planet's atmosphere. Since noble gases are chemically inert and do not react with other substances in the air or on the ground, they are excellent tracers of the history of the atmosphere.
«Read the rest of this article»
Written by Guy Webster
NASA's Jet Propulsion Laboratory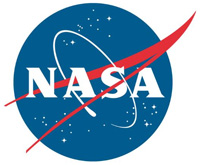 Pasadena, CA – NASA's Mars Reconnaissance Orbiter, at Mars since 2006, made an unplanned switch on Wednesday from one main computer to a redundant one onboard, triggering a hiatus in planned activities.
Sensing the computer swap, the orbiter put itself into a precautionary safe standby mode. It remained healthy, in communication and fully powered. The mission's operations team expects the Mars Reconnaissance Orbiter to resume full duty within a few days, including communication relays and science observations.
«Read the rest of this article»
Written by Guy Webster
NASA's Jet Propulsion Laboratory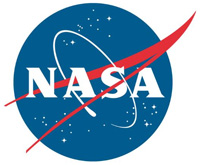 Pasadena, CA – Two-tone mineral veins at a site NASA's Curiosity rover has reached by climbing a layered Martian mountain offer clues about multiple episodes of fluid movement. These episodes occurred later than the wet environmental conditions that formed lake-bed deposits the rover examined at the mountain's base.
Curiosity has analyzed rock samples drilled from three targets lower on the mountain in the past seven months. It found a different mineral composition at each, including a silica mineral named cristobalite in the most recent sample.
«Read the rest of this article»