Topic: NASA
Written by Jenny Howard
International Space Station Program Science Office
NASA's Johnson Space Center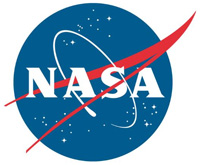 Houston, TX – On Earth, research into antibody-drug conjugates to treat cancer has been around a while. The research presents a problem, though, because Earth-based laboratories aren't able to mimic the shape of the cancer cell within the body, which can sometimes produce incorrect findings.
The International Space Station's unique microgravity environment allows scientists to approach the research from a new, 3-D angle.
«Read the rest of this article»
SOFIA Science Center
NASA Ames Research Center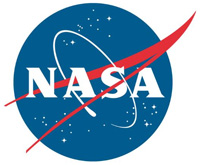 Moffett Field, CA – Researchers at the University of Texas San Antonio using observations from NASA's Stratospheric Observatory for Infrared Astronomy, SOFIA, found that the dust surrounding active, ravenous black holes is much more compact than previously thought.
Most, if not all, large galaxies contain a supermassive black hole at their centers. Many of these black holes are relatively quiet and inactive, like the one at the center of our Milky Way galaxy. However, some supermassive black holes are currently consuming significant amounts of material that are being drawn into them, resulting in the emission of huge amounts of energy. These active black holes are called active galactic nuclei.
«Read the rest of this article»
Written by Whitney Clavin
Caltech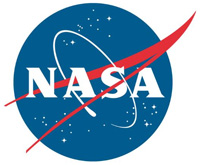 Pasadena, CA – Five years ago, on June 13th, 2012, Caltech's Fiona Harrison, principal investigator of NASA's NuSTAR mission, watched with her team as their black-hole-spying spacecraft was launched into space aboard a rocket strapped to the belly of an aircraft.
The launch occurred over the Kwajalein Atoll in the Marshall Islands. Many members of the team anxiously followed the launch from the mission's operations center at the University of California, Berkeley, anxious to see what NuSTAR would find.
«Read the rest of this article»
Written by Joe Atkinson
NASA Langley Research Center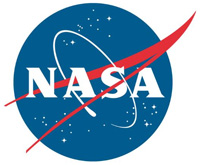 Hampton, VA – The 2017 wildfire season is well underway in the United States with thousands of acres scorched already in Georgia and Florida alone, according to the National Park Service. New research using data collected during NASA airborne science campaigns shows how smoke from this type of wildfire worldwide could impact the atmosphere and climate much more than previously thought.
The study, led by researchers at the Georgia Institute of Technology, found brown carbon particles released into the air from burning trees and other organic matter are much more likely than previously thought to travel to the upper levels of the atmosphere, where they can interfere with rays from the sun – sometimes cooling the air and at other times warming it.
«Read the rest of this article»
Written by Carol Rasmussen
NASA's Earth Science News Team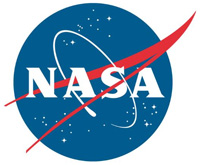 Washington, D.C. – A new study suggests that most global climate models may underestimate the amount of rain that will fall in Earth's tropical regions as our planet continues to warm. That's because these models underestimate decreases in high clouds over the tropics seen in recent NASA observations, according to research led by scientist Hui Su of NASA's Jet Propulsion Laboratory in Pasadena, California.
Wait a minute: how can fewer clouds lead to more rainfall? Globally, rainfall isn't related just to the clouds that are available to make rain but also to Earth's "energy budget" — incoming energy from the sun compared to outgoing heat energy.
«Read the rest of this article»
Written by Pat Brennan
NASA Headquarters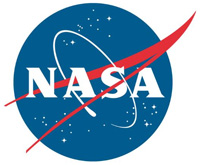 Washington, D.C. – The moon hanging in the night sky sent Robert Hurt's mind into deep space — to a region some 40 light years away, in fact, where seven Earth-sized planets crowded close to a dim, red sun.
Hurt, a visualization scientist at Caltech's IPAC center, was walking outside his home in Mar Vista, California, shortly after he learned of the discovery of these rocky worlds around a star called TRAPPIST-1 and got the assignment to visualize them. The planets had been revealed by NASA's Spitzer Space Telescope and ground-based observatories.
«Read the rest of this article»
Written by Christine Pulliam
NASA Headquarters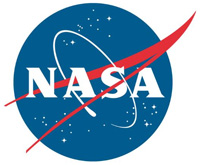 Washington, D.C. – Cool dwarf stars are hot targets for exoplanet hunting right now. The discoveries of planets in the habitable zones of the TRAPPIST-1 and LHS 1140 systems, for example, suggest that Earth-sized worlds might circle billions of red dwarf stars, the most common type of star in our galaxy.
But, like our own sun, many of these stars erupt with intense flares. Are red dwarfs really as friendly to life as they appear, or do these flares make the surfaces of any orbiting planets inhospitable?
To address this question, a team of scientists has combed 10 years of ultraviolet observations by NASA's Galaxy Evolution Explorer (GALEX) spacecraft looking for rapid increases in the brightness of stars due to flares.
«Read the rest of this article»
Written by DC Agle
NASA's Jet Propulsion Laboratory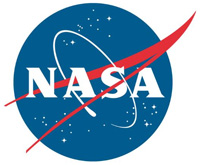 Pasadena, CA – NASA's Near-Earth Object Wide-field Infrared Survey Explorer (NEOWISE) mission has released its third year of survey data, with the spacecraft discovering 97 previously unknown celestial objects in the last year. Of those, 28 were near-Earth objects, 64 were main belt asteroids and five were comets.
The spacecraft has now characterized a total of 693 near-Earth objects since the mission was re-started in December 2013. Of these, 114 are new. The NEOWISE team has released an animation depicting this solar system survey's discoveries and characterizations for its third year of operations.
«Read the rest of this article»
Written with Pam Frost Gorder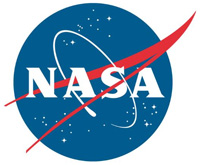 Washington, D.C. – A newly discovered Jupiter-like world is so hot, it's being vaporized by its own star.
With a dayside temperature of more than 7,800 degrees Fahrenheit (4,600 Kelvin), KELT-9b is a planet that is hotter than most stars. But its blue A-type star, called KELT-9, is even hotter — in fact, it is probably unraveling the planet through evaporation.
"This is the hottest gas giant planet that has ever been discovered," said Scott Gaudi, astronomy professor at The Ohio State University in Columbus, who led a study on the topic. He worked on this study while on sabbatical at NASA's Jet Propulsion Laboratory, Pasadena, California.
«Read the rest of this article»
Written by Molly Porter
NASA's Marshall Space Flight Center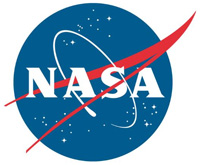 Huntsville, AL – About 3 billion years ago, a pair of orbiting black holes collided to form a single object with 49 times the mass of our sun. The event unleashed powerful gravitational waves—ripples in the very fabric of space and time—that reached Earth seconds before 4:12am CST on January 4th, 2017.
That's when they were detected by the ground-based twin Laser Interferometer Gravitational-Wave Observatory (LIGO) facilities in Hanford, Washington, and Livingston, Louisiana.
The event, known as GW170104, after the date, is the third detection of gravitational waves by LIGO. Located at a distance of about 3 billion light-years, the coalesced black hole is twice as far away as both of the two mergers previously detected.
«Read the rest of this article»