Topic: NASA's Aeronautics Research Mission Directorate
Written by J.D. Harrington
NASA Headquarters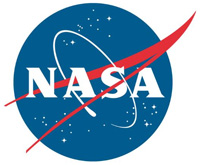 Washington, D.C. – With 14 electric motors turning propellers and all of them integrated into a uniquely-designed wing, NASA will test new propulsion technology using an experimental airplane now designated the X-57 and nicknamed "Maxwell."
NASA Administrator Charles Bolden highlighted the agency's first X-plane designation in a decade during his keynote speech Friday in Washington at the American Institute of Aeronautics and Astronautics (AIAA) annual Aviation and Aeronautics Forum and Exposition, commonly called Aviation 2016.
«Read the rest of this article»
Written by J.D. Harrington
NASA Headquarters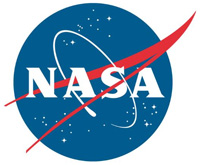 Washington, D.C. – NASA researchers, working in concert with the Air Force Research Laboratory (AFRL) and FlexSys Inc., of Ann Arbor, Michigan, successfully completed initial flight tests of a new morphing wing technology that has the potential to save millions of dollars annually in fuel costs, reduce airframe weight and decrease aircraft noise during takeoffs and landings.
The test team at NASA's Armstrong Flight Research Center in Edwards, California, flew 22 research flights during the past six months with experimental Adaptive Compliant Trailing Edge (ACTE) flight control surfaces that offer significant improvements over conventional flaps used on existing aircraft.
«Read the rest of this article»
Written by Jim Banke
NASA's Aeronautics Research Mission Directorate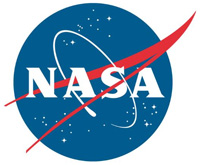 Washington, D.C. – Traveling by air this holiday season, or any time of year? If so then you'll be in the company of millions who are directly benefiting from the ongoing research performed by NASA's aeronautical innovators now, and in the future.
During 2012, NASA's Aeronautics Research Mission Directorate continued a wide range of research projects aimed at advancing the science of flight.
«Read the rest of this article»
Written by Gray Creech
NASA Dryden Flight Research Center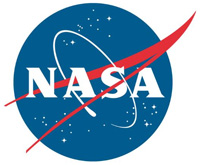 Edwards, CA – Aeronautics researchers at NASA's Dryden Flight Research Center recently completed flight tests of a unique experimental jet engine inlet design in the Channeled Center-body Inlet Experiment, or CCIE.
The experimental inlet was checked out on NASA Dryden's F-15B aeronautics research test bed aircraft, which continues to be an innovative and cost-effective tool for flight test of advanced propulsion concepts.
«Read the rest of this article»