Topic: NASA's Ames Research Center
Written by Kassandra Bell and Alison Hawkes
NASA Headquarters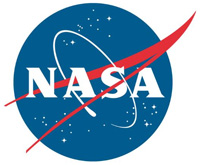 Washington, D.C. – NASA says the first type of molecule that ever formed in the universe has been detected in space for the first time, after decades of searching. Scientists discovered its signature in our own galaxy using the world's largest airborne observatory, NASA's Stratospheric Observatory for Infrared Astronomy, or SOFIA, as the aircraft flew high above the Earth's surface and pointed its sensitive instruments out into the cosmos.
When the universe was still very young, only a few kinds of atoms existed. Scientists believe that around 100,000 years after the big bang, helium and hydrogen combined to make a molecule called helium hydride for the first time.
«Read the rest of this article»
Written by Timothy Childers
NASA Goddard Space Flight Center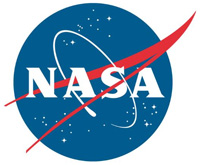 Greenbelt, MD – A new study reveals asteroid impacts on ancient Mars could have produced key ingredients for life if the Martian atmosphere was rich in hydrogen. An early hydrogen-rich atmosphere on Mars could also explain how the planet remained habitable after its atmosphere thinned.
The study used data from NASA's Curiosity rover on Mars and was conducted by researchers on Curiosity's Sample Analysis at Mars (SAM) instrument team and international colleagues.
«Read the rest of this article»
NASA Jet Propulsion Laboratory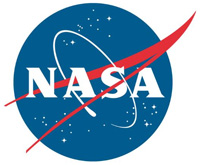 Pasadena, CA – Using new data from NASA's Cassini spacecraft, researchers believe they have solved a longstanding mystery of solar system science: the length of a day on Saturn. It's 10 hours, 33 minutes and 38 seconds.
The figure has eluded planetary scientists for decades, because the gas giant has no solid surface with landmarks to track as it rotates, and it has an unusual magnetic field that hides the planet's rotation rate.
The answer, it turned out, was hidden in the rings.
«Read the rest of this article»
Written by Francis Reddy
NASA's Goddard Space Flight Center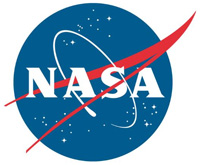 Greenbelt, MD – Using data from NASA's Kepler space telescope, citizen scientists have discovered a planet roughly twice the size of Earth located within its star's habitable zone, the range of orbital distances where liquid water may exist on the planet's surface. The new world, known as K2-288Bb, could be rocky or could be a gas-rich planet similar to Neptune. Its size is rare among exoplanets – planets beyond our solar system.
"It's a very exciting discovery due to how it was found, its temperate orbit and because planets of this size seem to be relatively uncommon," said Adina Feinstein, a University of Chicago graduate student who discussed the discovery on Monday, January 7th, at the 233rd meeting of the American Astronomical Society in Seattle.
«Read the rest of this article»
NASA's Ames Research Center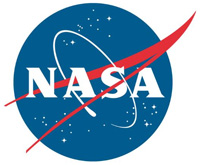 Mountain View, CA – Slightly smaller than Earth, Venus is our closest planetary neighbor. Despite its proximity, relatively little was known about the planet in the late 1970s, especially its lower atmosphere. All that changed, though, when the most comprehensive study of the Venusian atmosphere began 40 years ago with the NASA Pioneer Venus project.
NASA's Ames Research Center in California's Silicon Valley managed the project, consisting of two spacecraft built by the Hughes Aircraft Company in El Segundo, California.
«Read the rest of this article»
NASA's Ames Research Center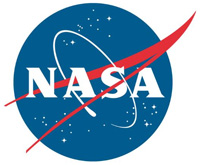 Mountain View, CA – When we think of sugar, it's in the form of a holiday sweet or a reason to head back to gym after New Year's Eve — we don't usually think of the complex varieties that form the structural backbones of our very genetic code. And we certainly don't think of sugar floating around in the vast darkness of space.
New research suggests that the sugar molecule that puts the "D" in DNA — 2-deoxyribose — could exist in the far reaches of space. A team of NASA astrophysicists were able to create DNA's sugar in laboratory conditions that mimic interstellar space.
«Read the rest of this article»
NASA Headquarters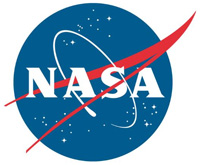 Washington, D.C. – In a galaxy far away, an old star exploded and became a supernova. About 170 million years later on February 4th, 2018, the light emanating from the explosion was received by an arsenal of high-powered telescopes.
NASA's Kepler space telescope detected the unfurling light of SN 2018oh, as it has been labeled. The first ground-based facility to identify the signal was with the All-Sky Automated Survey for Supernova and soon observatories around the globe were monitoring the supernova as part of a unique scientific experiment designed to help solve the mystery of how stars explode.
«Read the rest of this article»
NASA Headquarters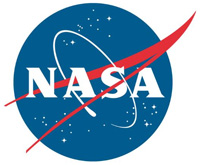 Washington, D.C. – On Thursday evening, NASA's Kepler space telescope received its final set of commands to disconnect communications with Earth. The "goodnight" commands finalize the spacecraft's transition into retirement, which began on October 30th, 2018 with NASA's announcement that Kepler had run out of fuel and could no longer conduct science.
Coincidentally, Kepler's "goodnight" coincides with the anniversary of the death of its namesake, German astronomer Johannes Kepler, who discovered the laws of planetary motion and died 388 years ago on November 15th, 1630.
«Read the rest of this article»
NASA Ames Research Center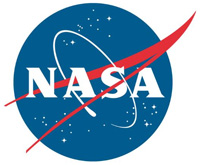 Moffett Field, CA – The sun, like all stars, was born in a giant cold cloud of molecular gas and dust. It may have had dozens or even hundreds of stellar siblings – a star cluster – but these early companions are now scattered throughout our Milky Way galaxy.
Although the remnants of this particular creation event have long since dispersed, the process of star birth continues today within our galaxy and beyond. Star clusters are conceived in the hearts of optically dark clouds where the early phases of formation have historically been hidden from view.
«Read the rest of this article»
NASA Headquarters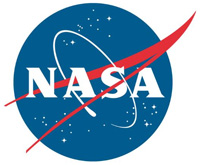 Washington, D.C. – After nine years in deep space collecting data that indicate our sky to be filled with billions of hidden planets – more planets even than stars – NASA's Kepler space telescope has run out of fuel needed for further science operations.
NASA has decided to retire the spacecraft within its current, safe orbit, away from Earth. Kepler leaves a legacy of more than 2,600 planet discoveries from outside our solar system, many of which could be promising places for life.
«Read the rest of this article»