Topic: NASA's Ames Research Center
Written by Ruth Marlaire
NASA's Ames Research Center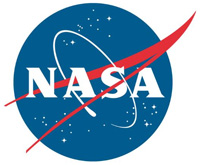 Moffett Field, CA – NASA scientists studying the origin of life have reproduced uracil, cytosine, and thymine, three key components of our hereditary material, in the laboratory. They discovered that an ice sample containing pyrimidine exposed to ultraviolet radiation under space-like conditions produces these essential ingredients of life.
Pyrimidine is a ring-shaped molecule made up of carbon and nitrogen and is the central structure for uracil, cytosine, and thymine, which are all three part of a genetic code found in ribonucleic (RNA) and deoxyribonucleic acids (DNA). RNA and DNA are central to protein synthesis, but also have many other roles.
«Read the rest of this article»
Written by Whitney Clavin
NASA's Jet Propulsion Laboratory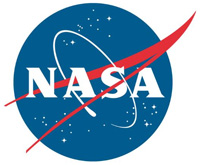 Pasadena, CA – Astronomers using data from NASA's Kepler mission have discovered a planetary system of five small planets dating back to when the Milky Way galaxy was a youthful two billion years old.
The tightly packed system, named Kepler-444, is home to five planets that range in size, with the smallest comparable to the size of Mercury and the largest to Venus. All five planets orbit their sun-like star in less than 10 days, which makes their orbits much closer than Mercury's sweltering 88-day orbit around the sun.
«Read the rest of this article»
Written by Whitney Clavin
NASA's Jet Propulsion Laboratory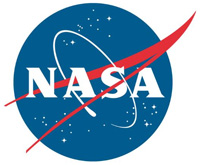 Pasadena, CA – How many stars like our sun host planets like our Earth? NASA's Kepler Space Telescope continuously monitored more than 150,000 stars beyond our solar system, and to date has offered scientists an assortment of more than 4,000 candidate planets for further study — the 1,000th of which was recently verified.
Using Kepler data, scientists reached this millenary milestone after validating that eight more candidates spotted by the planet-hunting telescope are, in fact, planets. The Kepler team also has added another 554 candidates to the roll of potential planets, six of which are near-Earth-size and orbit in the habitable zone of stars similar to our sun.
«Read the rest of this article»
Written by Whitney Clavin
NASA's Jet Propulsion Laboratory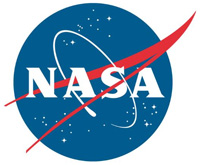 Pasadena, CA -NASA's planet-hunting Kepler spacecraft makes a comeback with the discovery of the first exoplanet found using its new mission — K2.
The discovery was made when astronomers and engineers devised an ingenious way to repurpose Kepler for the K2 mission and continue its search of the cosmos for other worlds.
"Last summer, the possibility of a scientifically productive mission for Kepler after its reaction wheel failure in its extended mission was not part of the conversation," said Paul Hertz, NASA's astrophysics division director at the agency's headquarters in Washington. "Today, thanks to an innovative idea and lots of hard work by the NASA and Ball Aerospace team, Kepler may well deliver the first candidates for follow-up study by the James Webb Space Telescope to characterize the atmospheres of distant worlds and search for signatures of life."
«Read the rest of this article»
Written by Gianine M. Figliozzi
NASA's Ames Research Center, Space Biosciences Division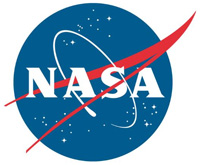 Moffett Field, CA – The most advanced system to date for studying fruit flies in space, NASA's Fruit Fly Lab, is making its debut aboard the International Space Station.
The Fruit Fly Lab-01 mission, planned to launch to the station in December aboard SpaceX's fifth commercial resupply services (CRS) mission, is the first of a series of fruit fly investigations NASA plans to conduct.
The fruit fly—a widely studied biological research model—plays a lead role in this study and will help us better understand how spaceflight impairs the body's ability to fight infections.
«Read the rest of this article»
Written by Alan Buis
NASA's Jet Propulsion Laboratory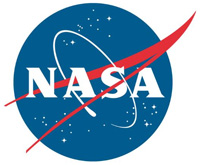 Pasadena, CA – Five new NASA airborne field campaigns, including one managed by NASA's Jet Propulsion Laboratory, Pasadena, California, will take to the skies starting in 2015 to investigate how long-range air pollution, warming ocean waters and fires in Africa affect our climate.
These studies into several incompletely understood Earth system processes were competitively selected as part of NASA's Earth Venture-class projects. Each project is funded at a total cost of no more than $30 million over five years. This funding includes initial development, field campaigns and analysis of data.
«Read the rest of this article»
Written by Preston Dyches and Guy Webster
NASA's Jet Propulsion Laboratory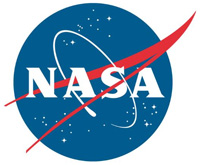 Pasadena, CA – Reddish rock powder from the first hole drilled into a Martian mountain by NASA's Curiosity rover has yielded the mission's first confirmation of a mineral mapped from orbit.
"This connects us with the mineral identifications from orbit, which can now help guide our investigations as we climb the slope and test hypotheses derived from the orbital mapping," said Curiosity Project Scientist John Grotzinger, of the California Institute of Technology in Pasadena.
«Read the rest of this article»
Written by Nancy Neal-Jones
NASA's Goddard Space Flight Center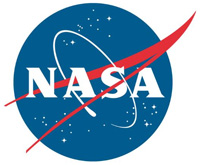 Greenbelt, MD – NASA'S Lunar Reconnaissance Orbiter (LRO) spacecraft has spied a new crater on the lunar surface; one made from the impact of NASA's Lunar Atmosphere and Dust Environment Explorer (LADEE) mission.
"The Lunar Reconnaissance Orbiter Camera (LROC) team recently developed a new computer tool to search Narrow Angle Camera (NAC) before and after image pairs for new craters, the LADEE impact event provided a fun test, said Mark Robinson, LROC principal investigator from Arizona State University in Tempe. "As it turns there were several small surface changes found in the predicted area of the impact, the biggest and most distinctive was within 968 feet (295 meters) of the spot estimated by the LADEE operations team. What fun!"
«Read the rest of this article»
Written by Courtney O'Connor
NASA's Jet Propulsion Laboratory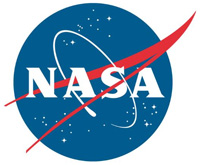 Pasadena, CA – NASA invites social media followers to apply for credentials to get a preview of the Orion spacecraft's first flight test during NASA Social events December 3rd involving each of its 10 centers.
Orion will launch on a United Launch Alliance Delta IV Heavy rocket from Space Launch Complex 37 at Cape Canaveral Air Force Station in Florida. Liftoff is targeted for 4:05am PST (7:05am EST) December 4th.
«Read the rest of this article»
Written by Jessica Nimon
International Space Station Program Science Office
NASA's Johnson Space Center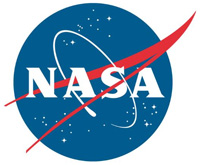 Houston, TX – As the saying goes, sticks and stones may break your bones—especially if you have a weak skeleton. This is not only a concern for the elderly who can suffer from osteoporosis. Inactivity from injury, illness, or malnutrition from anorexia or dietary challenges also can lead to bone breakdown in otherwise healthy people.
Another cause of bone loss is living in microgravity. While most people may never experience life in space, the benefits of studying bone loss aboard the International Space Station has the potential to touch all of our lives here on the ground.
«Read the rest of this article»