Topic: NASA's Ames Research Center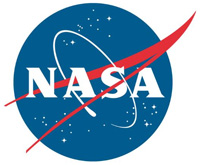 Greenbelt, MD – Using NASA data, a new modeling study of Greenland's melting ice sheet reveals it could generate more sea level rise than previously thought if greenhouse gas emissions continue to increase and warm the atmosphere at their current rate.
The study, which used data from NASA's Operation IceBridge airborne campaign, was published in Science Advances today.
In the next 200 years, the ice sheet model shows that melting at the present rate could contribute 19 to 63 inches to global sea level rise, said the team led by scientists at the Geophysical Institute at the University of Alaska Fairbanks.
«Read the rest of this article»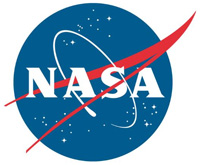 Washington, D.C. – NASA has selected 363 proposals from small businesses and research institutions across 41 states to help advance the types of capabilities needed for those future missions, as well as to support the agency in other areas.
American businesses will help NASA land astronauts on the Moon in five years and establish a sustainable presence there, as part of the agency's larger Moon to Mars exploration approach.
«Read the rest of this article»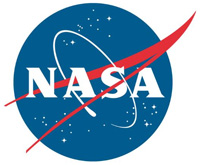 Pasadena, CA – The NASA Cassini spacecraft provided intricate detail on the workings of Saturn's complex rings when it dove close to Saturn in its final year, new analysis shows.
Although the mission ended in 2017, science continues to flow from the data collected. A new paper published June 13th in Science describes results from four Cassini instruments taking their closest-ever observations of the main rings.
Findings include fine details of features sculpted by masses embedded within the rings.
«Read the rest of this article»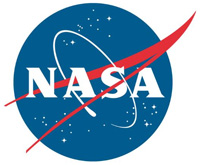 Washington, D.C. – NASA has been researching what it will take to build a nationwide system to manage this new, low-altitude air traffic since 2015. The potential uses for drones that will benefit ordinary people are growing, from commercial opportunities to rescue operations, in agricultural zones, urban centers and everything in between.
Here are the basics you'll want to know about the project's 2019 flight tests, happening in Reno, Nevada, and Corpus Christi, Texas.
«Read the rest of this article»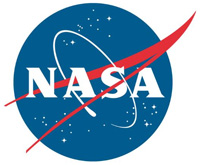 Mountain View, CA – Bees are known to be both busy and hard-working, and NASA's new free-flying space robots, called Astrobee, will soon have the same reputation. Unlike bees that live on Earth, the robots will do their work flying alongside astronauts inside the International Space Station and will play a critical role in supporting innovative and sustainable exploration of the Moon, Mars and beyond.
Astrobee is a free-flying robot system that will provide a research platform for the orbiting laboratory. The system includes three robots—named Honey, Queen and Bumble— as well as a docking station for recharging.
«Read the rest of this article»
Written by Kassandra Bell and Alison Hawkes
NASA Headquarters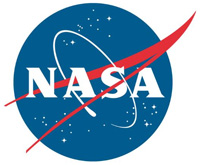 Washington, D.C. – NASA says the first type of molecule that ever formed in the universe has been detected in space for the first time, after decades of searching. Scientists discovered its signature in our own galaxy using the world's largest airborne observatory, NASA's Stratospheric Observatory for Infrared Astronomy, or SOFIA, as the aircraft flew high above the Earth's surface and pointed its sensitive instruments out into the cosmos.
When the universe was still very young, only a few kinds of atoms existed. Scientists believe that around 100,000 years after the big bang, helium and hydrogen combined to make a molecule called helium hydride for the first time.
«Read the rest of this article»
Written by Timothy Childers
NASA Goddard Space Flight Center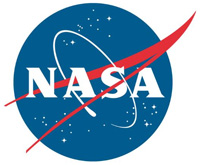 Greenbelt, MD – A new study reveals asteroid impacts on ancient Mars could have produced key ingredients for life if the Martian atmosphere was rich in hydrogen. An early hydrogen-rich atmosphere on Mars could also explain how the planet remained habitable after its atmosphere thinned.
The study used data from NASA's Curiosity rover on Mars and was conducted by researchers on Curiosity's Sample Analysis at Mars (SAM) instrument team and international colleagues.
«Read the rest of this article»
NASA Jet Propulsion Laboratory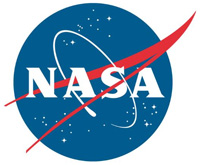 Pasadena, CA – Using new data from NASA's Cassini spacecraft, researchers believe they have solved a longstanding mystery of solar system science: the length of a day on Saturn. It's 10 hours, 33 minutes and 38 seconds.
The figure has eluded planetary scientists for decades, because the gas giant has no solid surface with landmarks to track as it rotates, and it has an unusual magnetic field that hides the planet's rotation rate.
The answer, it turned out, was hidden in the rings.
«Read the rest of this article»
Written by Francis Reddy
NASA's Goddard Space Flight Center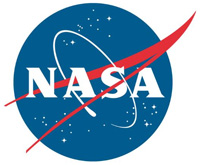 Greenbelt, MD – Using data from NASA's Kepler space telescope, citizen scientists have discovered a planet roughly twice the size of Earth located within its star's habitable zone, the range of orbital distances where liquid water may exist on the planet's surface. The new world, known as K2-288Bb, could be rocky or could be a gas-rich planet similar to Neptune. Its size is rare among exoplanets – planets beyond our solar system.
"It's a very exciting discovery due to how it was found, its temperate orbit and because planets of this size seem to be relatively uncommon," said Adina Feinstein, a University of Chicago graduate student who discussed the discovery on Monday, January 7th, at the 233rd meeting of the American Astronomical Society in Seattle.
«Read the rest of this article»
Related Images:
NASA's Ames Research Center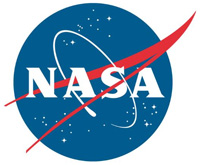 Mountain View, CA – Slightly smaller than Earth, Venus is our closest planetary neighbor. Despite its proximity, relatively little was known about the planet in the late 1970s, especially its lower atmosphere. All that changed, though, when the most comprehensive study of the Venusian atmosphere began 40 years ago with the NASA Pioneer Venus project.
NASA's Ames Research Center in California's Silicon Valley managed the project, consisting of two spacecraft built by the Hughes Aircraft Company in El Segundo, California.
«Read the rest of this article»