Topic: NASA's Gateway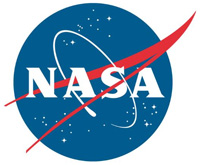 Washington, D.C. – NASA looks to put American astronauts, the first woman and next man, on the Moon's south pole by 2024 and establish sustainable missions by 2028. In order to do so, NASA has picked 11 companies to conduct studies and produce prototypes of human landers for its Artemis lunar exploration program.
"To accelerate our return to the Moon, we are challenging our traditional ways of doing business. We will streamline everything from procurement to partnerships to hardware development and even operations," said Marshall Smith, director for human lunar exploration programs at NASA Headquarters.
«Read the rest of this article»
Written by Danny Baird
​NASA Goddard Space Flight Center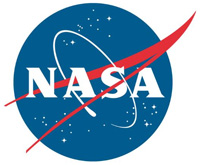 Greenbelt, MD – The four Magnetospheric Multiscale (MMS) spacecraft recently broke the world record for navigating with GPS signals farther from Earth than ever before. MMS' success indicates that NASA spacecraft may soon be able to navigate via GPS as far away as the Moon, which will prove important to the Gateway, a planned space station in lunar orbit.
After navigation maneuvers conducted this February, MMS now reaches over 116,300 miles from Earth at the highest point of its orbit, or about halfway to the Moon.
«Read the rest of this article»
Written by Lori Keesey
NASA's Goddard Space Flight Center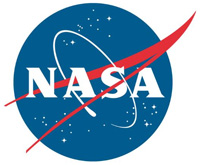 Greenbelt, MD – NASA scientists, engineers, and technologists are preparing for a new era of human exploration at the Moon, which includes a new launch system, capsule, and lunar-orbiting outpost that will serve as the jumping-off point for human spaceflight deeper into the Solar System.
NASA's Goddard Space Flight Center in Greenbelt, Maryland, is playing a vital role in these initiatives, particularly in the areas of communications and instrument development as evidenced by the recent award of five proposals under NASA's Development and Advancement of Lunar Instrumentation (DALI) to advance spacecraft-based instrument for use in lunar-landing missions.
The technologies needed for sustainable exploration at the Moon will have to be powerful, multipurpose, and fast, said Jake Bleacher, Chief Scientist for the Human Exploration and Operations Mission Directorate.
«Read the rest of this article»
NASA Headquarters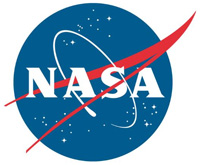 Washington, D.C. – NASA welcomed a new administrator, Jim Bridenstine, deputy administrator, Jim Morhard, and chief financial officer, Jeff DeWit, in 2018. Their focus is on firmly establishing the groundwork to send Americans back to the Moon sustainably, with plans to use the agency's lunar experience to prepare to send astronauts to Mars.
"Our agency's accomplishments in 2018 are breathtaking. We've inspired the world and created incredible new capabilities for our nation," Bridenstine said. "This year, we landed on Mars for the seventh time, and America remains the only country to have landed on Mars successfully."
«Read the rest of this article»
NASA Headquarters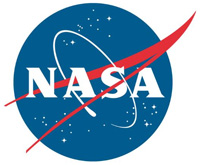 Washington, D.C. – As part of the agency's Exploration Campaign, NASA's Gateway will become the orbital outpost for robotic and human exploration operations in deep space. Built with commercial and international partners, the Gateway will support exploration on and near the Moon, and beyond, including Mars.
NASA released a draft solicitation through a Broad Agency Announcement (BAA) June 21st, 2018, for proposals for partnership for the first element of the Gateway. NASA is seeking a high-power, 50-kW solar electric propulsion (SEP) spacecraft to maintain the Gateway's position as well as move it between lunar orbits as needed.
«Read the rest of this article»