Topic: NASA's Goddard Space Flight Center
Written by Kasha Patel
NASA's Goddard Space Flight Center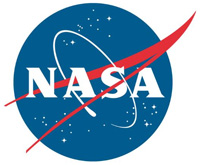 Greenbelt, MD – The instrument was launched from Space Launch Complex 40 at Cape Canaveral Air Force Station in Florida aboard a SpaceX Falcon 9 rocket on December 15th, 2017. After a two-week pause, TSIS-1 was extracted from the trunk of the SpaceX Dragon capsule and integrated onto its permanent home on the space station.
For over two months, the operations team at the University of Colorado Laboratory for Atmospheric and Space Physics (LASP) in Boulder, Colorado have been testing TSIS-1. First, the team tested the all-important pointing platform that directs the solar instruments at the Sun.
«Read the rest of this article»
Written by Elizabeth Zubritsky
NASA's Goddard Space Flight Center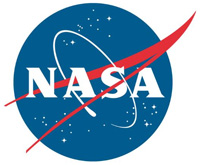 Greenbelt, MD – Though once big enough to swallow three Earths with room to spare, Jupiter's Great Red Spot has been shrinking for a century and a half. Nobody is sure how long the storm will continue to contract or whether it will disappear altogether.
A new study suggests that it hasn't all been downhill, though. The storm seems to have increased in area at least once along the way, and it's growing taller as it gets smaller.
«Read the rest of this article»
Written by Lina Tran
NASA's Goddard Space Flight Center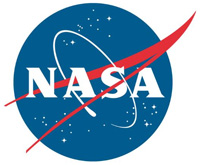 Greenbelt, MD – The more solar observatories, the merrier: Scientists have developed new models to see how shocks associated with coronal mass ejections, or CMEs, propagate from the Sun — an effort made possible only by combining data from three NASA satellites to produce a much more robust mapping of a CME than any one could do alone.
Much the way ships form bow waves as they move through water, CMEs set off interplanetary shocks when they erupt from the Sun at extreme speeds, propelling a wave of high-energy particles. These particles can spark space weather events around Earth, endangering spacecraft and astronauts.
«Read the rest of this article»
NASA Headquarters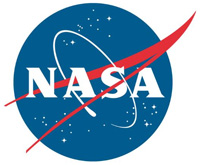 Washington, D.C. – Want to get the hottest ticket this summer without standing in line?
NASA is inviting people around the world to submit their names online to be placed on a microchip aboard NASA's historic Parker Solar Probe mission launching in summer 2018. The mission will travel through the Sun's atmosphere, facing brutal heat and radiation conditions — and your name will go along for the ride.
"This probe will journey to a region humanity has never explored before," said Thomas Zurbuchen, the associate administrator for the Science Mission Directorate at NASA Headquarters in Washington. "This mission will answer questions scientists have sought to uncover for more than six decades."
«Read the rest of this article»
Written by Miles Hatfield
NASA's Goddard Space Flight Center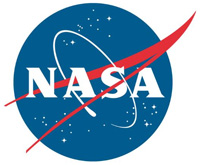 Greenbelt, MD – From the ground, the dance of the northern lights, or aurora borealis, can look peaceful. But those shimmering sheets of colored lights are the product of violent collisions between Earth's atmosphere and particles from the Sun.
The beautiful lights are just the visible product of these collisions — the kinetic and thermal energy released, invisible to the naked eye, are no less important. Understanding the contribution that aurora make to the total amount of energy that enters and leaves Earth's geospace system — referred to as auroral forcing — is one of the major goals of the NASA-funded Auroral Zone Upwelling Rocket Experiment, or AZURE.
«Read the rest of this article»
NASA Headquarters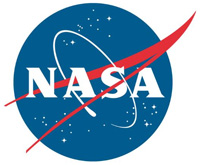 Washington, D.C. – NASA successfully launched the second in a series of next-generation weather satellites for the National Oceanic and Atmospheric Administration (NOAA) at 6:02pm CST Thursday.
NOAA's Geostationary Operational Environmental Satellite-S (GOES-S) lifted off on a United Launch Alliance (ULA) Atlas V rocket from Space Launch Complex 41 at Cape Canaveral Air Force Station in Florida.
GOES-S mission managers confirmed at 7:58pm the spacecraft's solar arrays successfully deployed and the spacecraft was operating on its own power.
«Read the rest of this article»
NASA's Jet Propulsion Laboratory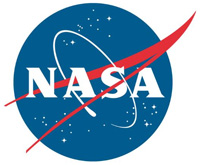 Pasadena, CA – Much like detectives who study fingerprints to identify the culprit, scientists used NASA's Hubble and Spitzer space telescopes to find the "fingerprints" of water in the atmosphere of a hot, bloated, Saturn-mass exoplanet some 700 light-years away. And, they found a lot of water. In fact, the planet, known as WASP-39b, has three times as much water as Saturn does.
Though no planet like this resides in our solar system, WASP-39b can provide new insights into how and where planets form around a star, say researchers. This exoplanet is so unique, it underscores the fact that the more astronomers learn about the complexity of other worlds, the more there is to learn about their origins. This latest observation is a significant step toward characterizing these worlds.
«Read the rest of this article»
Written by Harold F. Pierce/Rob Gutro
NASA's Goddard Space Flight Center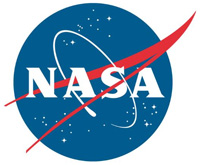 Greenbelt, MD – Much of the U.S. Midwest has received above normal precipitation this winter. A NASA rainfall analysis provided a look at the precipitation that contributed to current flooding.
Recent heavy rainfall and melting snow has caused flooding from eastern Texas to Michigan. Major flooding is expected along the Ohio River in Illinois and Kentucky.
On February 23rd, the National Weather Service noted that several locations along the Ohio River near Louisville were under flood warnings. Parts of Arkansas and Indiana are also preparing for major flooding.
«Read the rest of this article»
Space Telescope Science Institute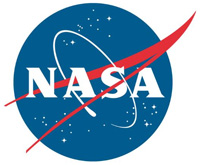 Baltimore, MD – Astronomers have used NASA's Hubble Space Telescope to make the most precise measurements of the expansion rate of the universe since it was first calculated nearly a century ago. Intriguingly, the results are forcing astronomers to consider that they may be seeing evidence of something unexpected at work in the universe.
That's because the latest Hubble finding confirms a nagging discrepancy showing the universe to be expanding faster now than was expected from its trajectory seen shortly after the big bang. Researchers suggest that there may be new physics to explain the inconsistency.
«Read the rest of this article»
Written by Elizabeth Zubritsky
NASA's Goddard Space Flight Center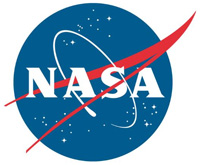 Greenbelt, MD – A new analysis of data from two lunar missions finds evidence that the Moon's water is widely distributed across the surface and is not confined to a particular region or type of terrain. The water appears to be present day and night, though it's not necessarily easily accessible.
The findings could help researchers understand the origin of the Moon's water and how easy it would be to use as a resource. If the Moon has enough water, and if it's reasonably convenient to access, future explorers might be able to use it as drinking water or to convert it into hydrogen and oxygen for rocket fuel or oxygen to breathe.
«Read the rest of this article»