Topic: NASA's Goddard Space Flight Center
Written by Elizabeth Zubritsky
NASA's Goddard Space Flight Center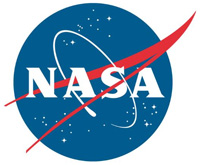 Greenbelt, MD – New NASA research reveals that the giant Martian volcano Arsia Mons produced one new lava flow at its summit every 1 to 3 million years during the final peak of activity.
The last volcanic activity there ceased about 50 million years ago — around the time of Earth's Cretaceous-Paleogene extinction, when large numbers of our planet's plant and animal species (including dinosaurs) went extinct.
«Read the rest of this article»
Written by Mara Johnson-Groh
NASA's Goddard Space Flight Center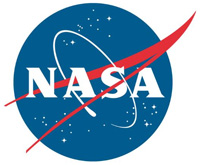 Greenbelt, MD – The movements of the stars and the planets have almost no impact on life on Earth, but a few times per year, the alignment of celestial bodies has a visible effect.
One of these geometric events — the spring equinox — is just around the corner, and another major alignment — a total solar eclipse — will be visible across America on August 21st, with a fleet of NASA satellites viewing it from space and providing images of the event.
To understand the basics of celestial alignments, here is information on equinoxes, solstices, full moons, eclipses and transits:
«Read the rest of this article»
The Space Telescope Science Institute (STScI)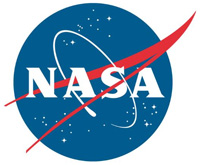 Baltimore, MD – As British royal families fought the War of the Roses in the 1400s for control of England's throne, a grouping of stars was waging its own contentious skirmish — a star war far away in the Orion Nebula.
The stars were battling each other in a gravitational tussle, which ended with the system breaking apart and at least three stars being ejected in different directions. The speedy, wayward stars went unnoticed for hundreds of years until, over the past few decades, two of them were spotted in infrared and radio observations, which could penetrate the thick dust in the Orion Nebula.
«Read the rest of this article»
Written by Alan Buis
NASA's Jet Propulsion Laboratory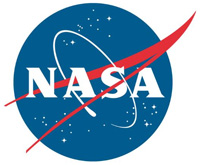 Pasadena, CA – The first global, long-term satellite study of airborne ammonia gas has revealed "hotspots" of the pollutant over four of the world's most productive agricultural regions.
The results of the study, conducted using data from NASA's Atmospheric Infrared Sounder (AIRS) instrument on NASA's Aqua satellite, could inform the development of strategies to control pollution from ammonia and ammonia byproducts in Earth's agricultural areas.
A University of Maryland-led team discovered steadily increasing ammonia concentrations from 2002 to 2016 over agricultural centers in the United States, Europe, China and India. Increased concentrations of atmospheric ammonia are linked to poor air and water quality.
«Read the rest of this article»
Written by Laura Betz
NASA's Goddard Space Flight Center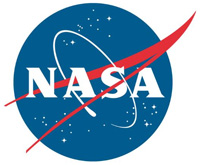 Greenbelt, MD – With the discovery of seven earth-sized planets around the TRAPPIST-1 star 40 light years away, astronomers are looking to the upcoming James Webb Space Telescope to help us find out if any of these planets could possibly support life.
"If these planets have atmospheres, the James Webb Space Telescope will be the key to unlocking their secrets," said Doug Hudgins, Exoplanet Program Scientist at NASA Headquarters in Washington. "In the meantime, NASA's missions like Spitzer, Hubble, and Kepler are following up on these planets."
«Read the rest of this article»
Written by Keith Koehler
NASA's Wallops Flight Facility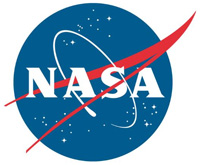 Wallops Island, VA – Three NASA rockets carrying instruments into active auroras over Alaska to aid scientists studying the northern lights and the interactions of the solar wind with Earth's upper atmosphere and ionosphere were launched within a nearly two-hour period March 2nd, 2017.
The instruments were successfully carried on Black IX sounding rockets from the Poker Flat Research Range north of Fairbanks. The first two rockets were launched nearly simultaneously at 12:41am and 12:42:30am EST as part of the Neutral Jets in Auroral Arcs mission.
«Read the rest of this article»
Written by Nancy Neal Jones
NASA's Goddard Space Flight Center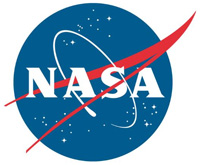 Greenbelt, MD – NASA's MAVEN spacecraft performed a previously unscheduled maneuver this week to avoid a collision in the near future with Mars' moon Phobos.
The Mars Atmosphere and Volatile EvolutioN (MAVEN) spacecraft has been orbiting Mars for just over two years, studying the Red Planet's upper atmosphere, ionosphere and interactions with the sun and solar wind. On Tuesday, February 28th, the spacecraft carried out a rocket motor burn that boosted its velocity by 0.4 meters per second (less than 1 mile per hour).
«Read the rest of this article»
Written by Ann Jenkins / Ray Villard
Space Telescope Science Institute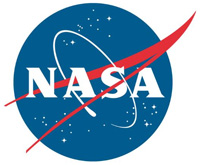 Baltimore, MD – For the first time, scientists using NASA's Hubble Space Telescope have witnessed a massive object with the makeup of a comet being ripped apart and scattered in the atmosphere of a white dwarf, the burned-out remains of a compact star.
The object has a chemical composition similar to Halley's Comet, but it is 100,000 times more massive and has a much higher amount of water. It is also rich in the elements essential for life, including nitrogen, carbon, oxygen, and sulfur.
«Read the rest of this article»
Written by Rob Gutro
NASA's Goddard Space Flight Center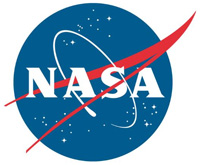 Greenbelt, MD – Three decades ago, astronomers spotted one of the brightest exploding stars in more than 400 years. The titanic supernova, called Supernova 1987A (SN 1987A), blazed with the power of 100 million suns for several months following its discovery on February 23rd, 1987.
Since that first sighting, SN 1987A has continued to fascinate astronomers with its spectacular light show. Located in the nearby Large Magellanic Cloud, it is the nearest supernova explosion observed in hundreds of years and the best opportunity yet for astronomers to study the phases before, during, and after the death of a star.
«Read the rest of this article»
Written by Elizabeth Landau
NASA's Jet Propulsion Laboratory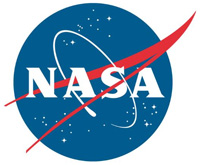 Pasadena, CA – A bumper crop of Earth-size planets huddled around an ultra-cool, red dwarf star could be little more than chunks of rock blasted by radiation, or cloud-covered worlds as broiling hot as Venus.
Or they could harbor exotic lifeforms, thriving under skies of ruddy twilight.
Scientists are pondering the possibilities after this week's announcement: the discovery of seven worlds orbiting a small, cool star some 40 light-years away, all of them in the ballpark of our home planet in terms of their heft (mass) and size (diameter). Three of the planets reside in the "habitable zone" around their star, TRAPPIST-1, where calculations suggest that conditions might be right for liquid water to exist on their surfaces—though follow-up observations are needed to be sure.
«Read the rest of this article»