Topic: NASA's Goddard Space Flight Center
Written by Kate Ramsayer, NASA Goddard Space Flight Center
and Carol Rasmussen, NASA's Earth Science News Team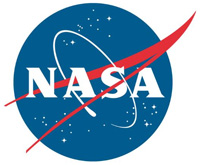 Washington, D.C. – Earth's oceans and land cover are doing us a favor. As people burn fossil fuels and clear forests, only half of the carbon dioxide released stays in the atmosphere, warming and altering Earth's climate. The other half is removed from the air by the planet's vegetation ecosystems and oceans.
As carbon dioxide levels in the atmosphere continue their rapid, human-made rise past levels not seen for hundreds of thousands of years, NASA scientists and others are confronted with an important question for the future of our planet: How long can this balancing act continue? And if forests, other vegetation and the ocean cannot continue to absorb as much or more of our carbon emissions, what does that mean for the pace of climate change in the coming century?
«Read the rest of this article»
Written by Mark Bailey and Apostolos Christou
Armagh Observatory,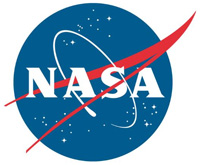 Northern Ireland – The planet Mercury is being pelted regularly by bits of dust from an ancient comet, a new study has concluded. This has a discernible effect in the planet's tenuous atmosphere and may lead to a new paradigm on how these airless bodies maintain their ethereal envelopes.
The findings are to be presented at the annual Meeting of the Division of Planetary Sciences of the American Astronomical Society at National Harbor, Maryland, this week, by Apostolos Christou at the Armagh Observatory in Northern Ireland, Rosemary Killen at NASA's Goddard Space Flight Center in Greenbelt, Maryland, and Matthew Burger of Morgan State University in Baltimore, working at Goddard.
«Read the rest of this article»
Written by Elizabeth Zubritsky
NASA's Goddard Space Flight Center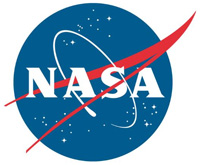 Greenbelt, MD – The long, shallow grooves lining the surface of Phobos are likely early signs of the structural failure that will ultimately destroy this moon of Mars.
Orbiting a mere 3,700 miles (6,000 kilometers) above the surface of Mars, Phobos is closer to its planet than any other moon in the solar system. Mars' gravity is drawing in Phobos, the larger of its two moons, by about 6.6 feet (2 meters) every hundred years. Scientists expect the moon to be pulled apart in 30 to 50 million years.
«Read the rest of this article»
Written by Dwayne Brown / Laurie Cantillo
NASA Headquarters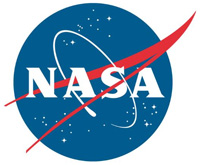 Washington, D.C. – NASA's Mars Atmosphere and Volatile Evolution (MAVEN) mission has identified the process that appears to have played a key role in the transition of the Martian climate from an early, warm and wet environment that might have supported surface life to the cold, arid planet Mars is today.
MAVEN data have enabled researchers to determine the rate at which the Martian atmosphere currently is losing gas to space via stripping by the solar wind. The findings reveal that the erosion of Mars' atmosphere increases significantly during solar storms. The scientific results from the mission appear in the November 5th issues of the journals Science and Geophysical Research Letters.
«Read the rest of this article»
Written by Bill Steigerwald
NASA Goddard Space Flight Center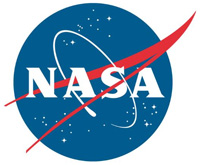 Greenbelt, MD – Comet Lovejoy lived up to its name by releasing large amounts of alcohol as well as a type of sugar into space, according to new observations by an international team. The discovery marks the first time ethyl alcohol, the same type in alcoholic beverages, has been observed in a comet.
The finding adds to the evidence that comets could have been a source of the complex organic molecules necessary for the emergence of life.
«Read the rest of this article»
Written by Maria Stothoff
Southwest Research Institute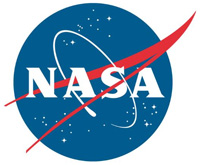 San Antonio, TX – In 14 papers published in the October 2015 Astrophysical Journal Supplement, scientists present findings from NASA's Interstellar Boundary Explorer, or IBEX, mission providing the most definitive analyses, theories and results about local interstellar space to date.
IBEX uses energetic neutral atom imaging to examine how our heliosphere, the magnetic bubble in which our sun and planets reside, interacts with interstellar space. IBEX created the first global maps showing these interactions and how they change over time. IBEX also directly measures interstellar neutral atoms flowing into the solar system; the journal's special issue focuses on these particles.
«Read the rest of this article»
Written by Donna Weaver / Ray Villard
Space Telescope Science Institute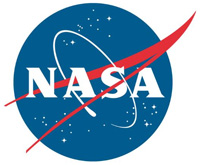 Baltimore, MD – Earth came early to the party in the evolving universe. According to a new theoretical study, when our solar system was born 4.6 billion years ago only eight percent of the potentially habitable planets that will ever form in the universe existed. And, the party won't be over when the sun burns out in another 6 billion years. The bulk of those planets – 92 percent – have yet to be born.
This conclusion is based on an assessment of data collected by NASA's Hubble Space Telescope and the prolific planet-hunting Kepler space observatory.
«Read the rest of this article»
Written by Nancy Neal-Jones/Elizabeth Zubritsky
NASA's Goddard Space Flight Center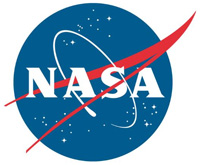 Greenbelt, MD – Collecting these yearly images – essentially the planetary version of annual school picture days for children – will help current and future scientists see how these giant worlds change over time. The observations are designed to capture a broad range of features, including winds, clouds, storms and atmospheric chemistry.
Already, the Jupiter images have revealed a rare wave just north of the planet's equator and a unique filamentary feature in the core of the Great Red Spot not seen previously.
"Every time we look at Jupiter, we get tantalizing hints that something really exciting is going on," said Amy Simon, a planetary scientist at NASA's Goddard Space Flight Center in Greenbelt, Maryland. "This time is no exception."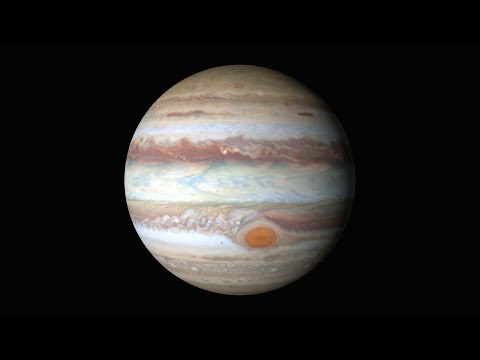 «Read the rest of this article»
Written by Sarah Frazier
NASA's Goddard Space Flight Center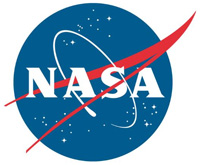 Greenbelt, MD – Thanks to a lucky conjunction of two satellites, a ground-based array of all-sky cameras, and some spectacular aurora borealis, researchers have uncovered evidence for an unexpected role that electrons have in creating the dancing auroras. Though humans have been seeing auroras for thousands of years, we have only recently begun to understand what causes them.
In this study, published in the Journal of Geophysical Research, scientists compared ground-based videos of pulsating auroras—a certain type of aurora that appears as patches of brightness regularly flickering on and off—with satellite measurements of the numbers and energies of electrons raining down towards the surface from inside Earth's magnetic bubble, the magnetosphere.
«Read the rest of this article»
Written by DC Agle
NASA's Jet Propulsion Laboratory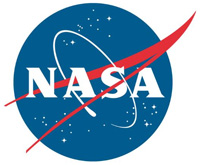 Pasadena, CA – NASA has selected five science investigations for refinement during the next year as a first step in choosing one or two missions for flight opportunities as early as 2020. Three of those chosen have ties to NASA's Jet Propulsion Laboratory in Pasadena, California.
The submitted proposals would study Venus, near-Earth objects and a variety of asteroids.
Each investigation team will receive $3 million to conduct concept design studies and analyses. After a detailed review and evaluation of the concept studies, NASA will make the final selections by September 2016 for continued development leading up to launch.
«Read the rest of this article»