Topic: NASA's Goddard Space Flight Center
Written by Danny Baird
​NASA Goddard Space Flight Center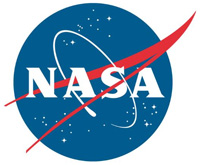 Greenbelt, MD – The four Magnetospheric Multiscale (MMS) spacecraft recently broke the world record for navigating with GPS signals farther from Earth than ever before. MMS' success indicates that NASA spacecraft may soon be able to navigate via GPS as far away as the Moon, which will prove important to the Gateway, a planned space station in lunar orbit.
After navigation maneuvers conducted this February, MMS now reaches over 116,300 miles from Earth at the highest point of its orbit, or about halfway to the Moon.
«Read the rest of this article»
NASA's Goddard Space Flight Center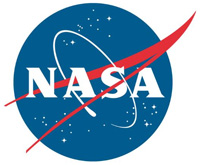 Greenbelt, MD – A small asteroid has been caught in the process of spinning so fast it's throwing off material, according to new data from NASA's Hubble Space Telescope and other observatories.
Images from Hubble show two narrow, comet-like tails of dusty debris streaming from the asteroid (6478) Gault. Each tail represents an episode in which the asteroid gently shed its material — key evidence that Gault is beginning to come apart.
«Read the rest of this article»
Written by Timothy Childers
NASA Goddard Space Flight Center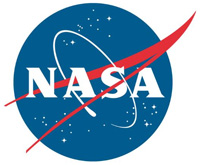 Greenbelt, MD – A new study reveals asteroid impacts on ancient Mars could have produced key ingredients for life if the Martian atmosphere was rich in hydrogen. An early hydrogen-rich atmosphere on Mars could also explain how the planet remained habitable after its atmosphere thinned.
The study used data from NASA's Curiosity rover on Mars and was conducted by researchers on Curiosity's Sample Analysis at Mars (SAM) instrument team and international colleagues.
«Read the rest of this article»
NASA Jet Propulsion Laboratory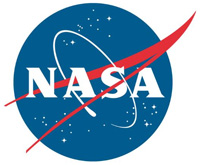 Pasadena, CA – On December 18th, 2018, a large "fireball" – the term used for exceptionally bright meteors that are visible over a wide area – exploded about 16 miles (26 kilometers) above the Bering Sea.
The explosion unleashed an estimated 173 kilotons of energy, or more than 10 times the energy of the atomic bomb blast over Hiroshima during World War II.
Two NASA instruments aboard the Terra satellite captured images of the remnants of the large meteor.
«Read the rest of this article»
Written by Maria-Jose Vinas
NASA's Earth Science News Team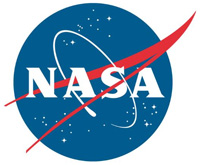 Washington, D.C. – Sea ice in the Arctic appears to have hit its annual maximum extent after growing through the fall and winter. The 2019 wintertime extent reached on March 13th ties with 2007's as the 7th smallest extent of winter sea ice in the satellite record, according to scientists at the NASA-supported National Snow and Ice Data Center and NASA.
This year's maximum extent peaked at 5.71 million square miles (14.78 million square kilometers) and is 332,000 square miles (860,000 square kilometers) below the 1981 to 2010 average maximum – equivalent to missing an area of ice larger than the state of Texas.
«Read the rest of this article»
NASA Headquarters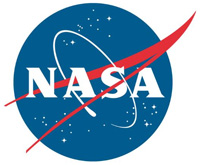 Washington, D.C. – A NASA spacecraft that will return a sample of a near-Earth asteroid named Bennu to Earth in 2023 made the first-ever close-up observations of particle plumes erupting from an asteroid's surface. Bennu also revealed itself to be more rugged than expected, challenging the mission team to alter its flight and sample collection plans, due to the rough terrain.
Bennu is the target of NASA's Origins, Spectral Interpretation, Resource Identification, Security-Regolith Explorer (OSIRIS-REx) mission, which began orbiting the asteroid on December 31st. Bennu, which is only slightly wider than the height of the Empire State Building, may contain unaltered material from the very beginning of our solar system.
«Read the rest of this article»
Written by Lina Tran
NASA's Goddard Space Flight Center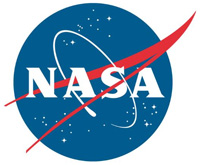 Greenbelt, MD – Just as dust gathers in corners and along bookshelves in our homes, dust piles up in space too. But when the dust settles in the solar system, it's often in rings. Several dust rings circle the Sun. The rings trace the orbits of planets, whose gravity tugs dust into place around the Sun, as it drifts by on its way to the center of the solar system.
The dust consists of crushed-up remains from the formation of the solar system, some 4.6 billion years ago — rubble from asteroid collisions or crumbs from blazing comets.
«Read the rest of this article»
NASA's Goddard Space Flight Center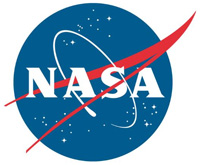 Greenbelt, MD – This trio of images acquired by NASA's OSIRIS-REx spacecraft shows a wide shot and two close-ups of a region in asteroid Bennu's northern hemisphere.
The wide-angle image (left), obtained by the spacecraft's MapCam camera, shows a 590-foot (180-meter) wide area with many rocks, including some large boulders, and a "pond" of regolith that is mostly devoid of large rocks.
«Read the rest of this article»
Written by Lori Keesey
NASA's Goddard Space Flight Center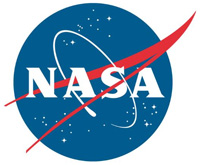 Greenbelt, MD – NASA scientists, engineers, and technologists are preparing for a new era of human exploration at the Moon, which includes a new launch system, capsule, and lunar-orbiting outpost that will serve as the jumping-off point for human spaceflight deeper into the Solar System.
NASA's Goddard Space Flight Center in Greenbelt, Maryland, is playing a vital role in these initiatives, particularly in the areas of communications and instrument development as evidenced by the recent award of five proposals under NASA's Development and Advancement of Lunar Instrumentation (DALI) to advance spacecraft-based instrument for use in lunar-landing missions.
The technologies needed for sustainable exploration at the Moon will have to be powerful, multipurpose, and fast, said Jake Bleacher, Chief Scientist for the Human Exploration and Operations Mission Directorate.
«Read the rest of this article»
NASA Goddard Space Flight Center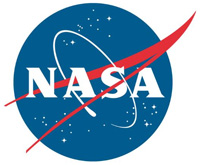 Greenbelt, MD – Using an instrument aboard NASA's Lunar Reconnaissance Orbiter (LRO), scientists have observed water molecules moving around the dayside of the Moon.
A paper published in Geophysical Research Letters describes how Lyman Alpha Mapping Project (LAMP) measurements of the sparse layer of molecules temporarily stuck to the surface helped characterize lunar hydration changes over the course of a day.
Up until the last decade or so, scientists thought the Moon was arid, with any water existing mainly as pockets of ice in permanently shaded craters near the poles.
«Read the rest of this article»