Topic: NASA's Hubble Space Telescope
Written by Elizabeth Landau
NASA Jet Propulsion Laboratory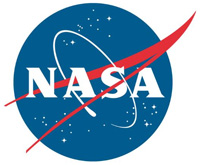 Pasadena, CA – If we want to know more about whether life could survive on a planet outside our solar system, it's important to know the age of its star. Young stars have frequent releases of high-energy radiation called flares that can zap their planets' surfaces.
If the planets are newly formed, their orbits may also be unstable. On the other hand, planets orbiting older stars have survived the spate of youthful flares, but have also been exposed to the ravages of stellar radiation for a longer period of time.
«Read the rest of this article»
Written by Elizabeth Landau
NASA's Jet Propulsion Laboratory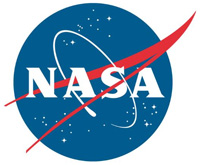 Pasadena, CA – Scientists have discovered the strongest evidence to date for a stratosphere on a planet outside our solar system, or exoplanet. A stratosphere is a layer of atmosphere in which temperature increases with higher altitudes.
"This result is exciting because it shows that a common trait of most of the atmospheres in our solar system — a warm stratosphere — also can be found in exoplanet atmospheres," said Mark Marley, study co-author based at NASA's Ames Research Center in California's Silicon Valley. "We can now compare processes in exoplanet atmospheres with the same processes that happen under different sets of conditions in our own solar system."
«Read the rest of this article»
NASA Headquarters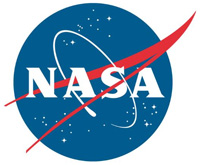 Washington, D.C. – A primitive solar system object that's more than four billion miles (6.5 billion kilometers) away passed in front of a distant star as seen from Earth. Just before midnight Eastern Time Sunday (12:50am local time July 17th), several telescopes deployed by the New Horizons team in a remote part of Argentina were in precisely the right place at the right time to catch its fleeting shadow — an event that's known as an occultation.
In a matter of seconds, NASA's New Horizons team captured new data on its elusive target, an ancient Kuiper Belt object known as 2014 MU69. Weary but excited team members succeeded in detecting the spacecraft's next destination, in what's being called the most ambitious and challenging ground occultation observation campaign in history.
«Read the rest of this article»
NASA Ames Research Center
SOFIA Science Center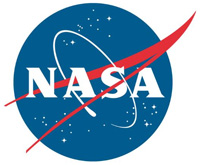 Moffett Field, CA – On July 10th, researchers using NASA's Stratospheric Observatory for Infrared Astronomy, or SOFIA, will attempt to study the environment around a distant Kuiper Belt Object, 2014 MU69, which is the next flyby target for NASA's New Horizons spacecraft.
When New Horizons flies by it, MU69 will be the most distant object ever explored by a spacecraft, over a billion miles farther from our sun than Pluto. This ancient Kuiper Belt object is not well understood because it is faint, small (likely 12-25-mile (20-40-kilometer across, or possibly even smaller according to recent ground-based observations), and very far away (approximately 4.1 billion miles from Earth).
«Read the rest of this article»
NASA Goddard Space Flight Center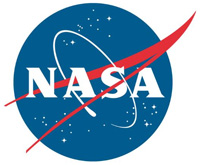 Greenbelt, MD – When it comes to the distant universe, even the keen vision of NASA's Hubble Space Telescope can only go so far. Teasing out finer details requires clever thinking and a little help from a cosmic alignment with a gravitational lens.
By applying a new computational analysis to a galaxy magnified by a gravitational lens, astronomers have obtained images 10 times sharper than what Hubble could achieve on its own. The results show an edge-on disk galaxy studded with brilliant patches of newly formed stars.
«Read the rest of this article»
NASA Headquarters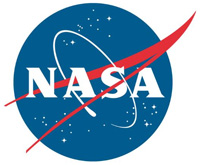 Washington, D.C. – NASA's New Horizons spacecraft doesn't zoom past its next science target until New Year's Day 2019, but the Kuiper Belt object, known as 2014 MU69, is already revealing surprises.
Scientists have been sifting through data gathered from observing the object's quick pass in front of a star – an astronomical event known as an occultation – on June 3rd.
More than 50 mission team members and collaborators set up telescopes across South Africa and Argentina, along a predicted track of the narrow shadow of MU69 that the occultation would create on Earth's surface, aiming to catch a two-second glimpse of the object's shadow as it raced across the Earth.
«Read the rest of this article»
NASA Headquarters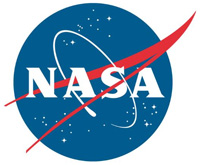 Washington, D.C. – What would happen if you took two galaxies and mixed them together over millions of years? A new image including data from NASA's Chandra X-ray Observatory reveals the cosmic culinary outcome.
Arp 299 is a system located about 140 million light years from Earth. It contains two galaxies that are merging, creating a partially blended mix of stars from each galaxy in the process.
However, this stellar mix is not the only ingredient. New data from Chandra reveals 25 bright X-ray sources sprinkled throughout the Arp 299 concoction.
«Read the rest of this article»
Written by Kailash Sahu
Space Telescope Science Institute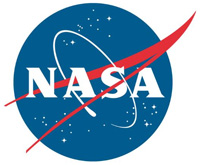 Baltimore, MD – Astronomers have used the sharp vision of NASA's Hubble Space Telescope to repeat a century-old test of Einstein's general theory of relativity. The Hubble team measured the mass of a white dwarf, the burned-out remnant of a normal star, by seeing how much it deflects the light from a background star.
This observation represents the first time Hubble has witnessed this type of effect created by a star. The data provide a solid estimate of the white dwarf's mass and yield insights into theories of the structure and composition of the burned-out star.
«Read the rest of this article»
Written with Pam Frost Gorder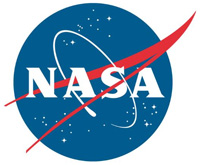 Washington, D.C. – A newly discovered Jupiter-like world is so hot, it's being vaporized by its own star.
With a dayside temperature of more than 7,800 degrees Fahrenheit (4,600 Kelvin), KELT-9b is a planet that is hotter than most stars. But its blue A-type star, called KELT-9, is even hotter — in fact, it is probably unraveling the planet through evaporation.
"This is the hottest gas giant planet that has ever been discovered," said Scott Gaudi, astronomy professor at The Ohio State University in Columbus, who led a study on the topic. He worked on this study while on sabbatical at NASA's Jet Propulsion Laboratory, Pasadena, California.
«Read the rest of this article»
Written by Elizabeth Landau
NASA's Jet Propulsion Laboratory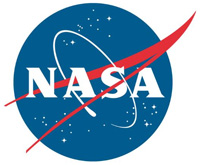 Pasadena, CA – Astronomers have watched as a massive, dying star was likely reborn as a black hole. It took the combined power of the Large Binocular Telescope (LBT), and NASA's Hubble and Spitzer space telescopes to go looking for remnants of the vanquished star, only to find that it disappeared out of sight.
It went out with a whimper instead of a bang.
The star, which was 25 times as massive as our sun, should have exploded in a very bright supernova. Instead, it fizzled out — and then left behind a black hole.
«Read the rest of this article»