Topic: NASA's Hubble Space Telescope
Space Telescope Science Institute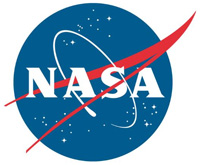 Baltimore, MD – Using the power and synergy of two space telescopes, NASA says astronomers have made the most precise measurement to date of the universe's expansion rate.
The results further fuel the mismatch between measurements for the expansion rate of the nearby universe, and those of the distant, primeval universe — before stars and galaxies even existed.
This so-called "tension" implies that there could be new physics underlying the foundations of the universe. Possibilities include the interaction strength of dark matter, dark energy being even more exotic than previously thought, or an unknown new particle in the tapestry of space.
«Read the rest of this article»
NASA's Jet Propulsion Laboratory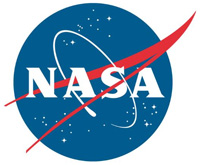 Pasadena, CA – Using observations from NASA's Hubble Space Telescope and ground-based observatories, an international team of scientists has confirmed 'Oumuamua (oh-MOO-ah-MOO-ah), the first known interstellar object to travel through our solar system, got an unexpected boost in speed and shift in trajectory as it passed through the inner solar system last year.
"Our high-precision measurements of 'Oumuamua's position revealed that there was something affecting its motion other than the gravitational forces of the Sun and planets," said Marco Micheli of ESA's (European Space Agency) Space Situational Awareness Near-Earth Object Coordination Centre in Frascati, Italy, and lead author a paper describing the team's findings.
«Read the rest of this article»
Written by Eric Villard / Laura Betz
NASA's Goddard Space Flight Center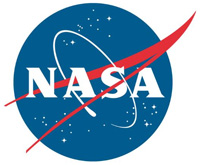 Greenbelt, MD – NASA's James Webb Space Telescope, the most ambitious and complex space observatory ever built, will use its unparalleled infrared capabilities to study Jupiter's Great Red Spot, shedding new light on the enigmatic storm and building upon data returned from NASA's Hubble Space Telescope and other observatories.
Jupiter's iconic storm is on the Webb telescope's list of targets chosen by guaranteed time observers, scientists who helped develop the incredibly complex telescope and among the first to use it to observe the universe. One of the telescope's science goals is to study planets, including the mysteries still held by the planets in our own solar system from Mars and beyond.
«Read the rest of this article»
NASA Marshall Space Flight Center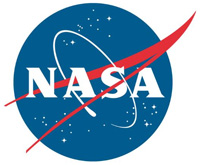 Huntsville, AL – About a decade ago, astronomers discovered a population of small, but massive galaxies called "red nuggets." A new study using NASA's Chandra X-ray Observatory indicates that black holes have squelched star formation in these galaxies and may have used some of the untapped stellar fuel to grow to unusually massive proportions.
Red nuggets were first discovered by the Hubble Space Telescope at great distances from Earth, corresponding to times only about three or four billion years after the Big Bang. They are relics of the first massive galaxies that formed within only one billion years after the Big Bang.
«Read the rest of this article»
NASA's Jet Propulsion Laboratory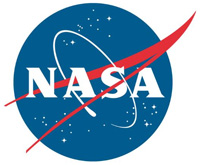 Pasadena, CA – For the first time, astronomers have directly imaged the formation and expansion of a fast-moving jet of material ejected when the powerful gravity of a supermassive black hole ripped apart a star that wandered too close to the massive monster.
The scientists tracked the event with radio and infrared telescopes, including the National Science Foundation's Very Long Baseline Array (VLBA) and NASA's Spitzer Space Telescope, in a pair of colliding galaxies called Arp 299.
«Read the rest of this article»
NASA's Jet Propulsion Laboratory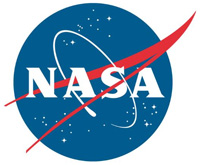 Pasadena, CA – Nearly all asteroids are so far away and so small that the astronomical community only knows them as moving points of light. The rare exceptions are asteroids that have been visited by spacecraft, a small number of large asteroids resolved by NASA's Hubble Space Telescope or large ground-based telescopes, or those that have come close enough for radar imaging.
When seen by optical telescopes, these individual sources of reflected sunlight can provide some very valuable but also very basic information — for example, the asteroid's orbit, a ballpark estimate of its size, sometimes an approximation of its shape, and perhaps an idea of its physical makeup.
«Read the rest of this article»
NASA's Goddard Space Flight Center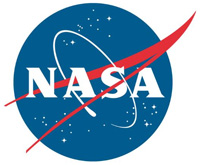 Greenbelt, MD – Capitalizing on the unparalleled sharpness and spectral range of NASA's Hubble Space Telescope, an international team of astronomers is releasing the most comprehensive, high-resolution ultraviolet-light survey of nearby star-forming galaxies.
The researchers combined new Hubble observations with archival Hubble images for 50 star-forming spiral and dwarf galaxies in the local universe, offering a large and extensive resource for understanding the complexities of star formation and galaxy evolution.
The project, called the Legacy ExtraGalactic UV Survey (LEGUS), has amassed star catalogs for each of the LEGUS galaxies and cluster catalogs for 30 of the galaxies, as well as images of the galaxies themselves.
«Read the rest of this article»
NASA Headquarters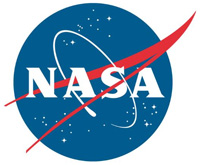 Washington, D.C. – Scientists re-examining data from an old mission bring new insights to the tantalizing question of whether Jupiter's moon Europa has the ingredients to support life. The data provide independent evidence that the moon's subsurface liquid water reservoir may be venting plumes of water vapor above its icy shell.
Data collected by NASA's Galileo spacecraft in 1997 were put through new and advanced computer models to untangle a mystery — a brief, localized bend in the magnetic field — that had gone unexplained until now.
«Read the rest of this article»
Space Telescope Science Institute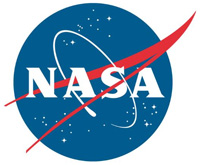 Baltimore, MD – These NASA Hubble Space Telescope images compare two diverse views of the roiling heart of a vast stellar nursery, known as the Lagoon Nebula. The images, one taken in visible and the other in infrared light, celebrate Hubble's 28th anniversary in space.
The colorful visible-light image at left reveals a fantasy landscape of ridges, cavities, and mountains of gas and dust. This dust-and-gas landscape is being sculpted by powerful ultraviolet radiation and hurricane-like stellar winds unleashed by a monster young star.
«Read the rest of this article»
Space Telescope Science Institute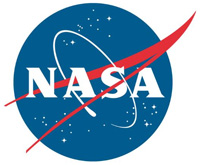 Baltimore, MD – Astronomers using NASA's Hubble Space Telescope have for the first time precisely measured the distance to one of the oldest objects in the universe, a collection of stars born shortly after the big bang.
This new, refined distance yardstick provides an independent estimate for the age of the universe. The new measurement also will help astronomers improve models of stellar evolution. Star clusters are the key ingredient in stellar models because the stars in each grouping are at the same distance, have the same age, and have the same chemical composition. They therefore constitute a single stellar population to study.
«Read the rest of this article»