Topic: NASA's Hubble Space Telescope
NASA's Goddard Space Flight Center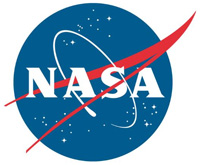 Greenbelt, MD – A small asteroid has been caught in the process of spinning so fast it's throwing off material, according to new data from NASA's Hubble Space Telescope and other observatories.
Images from Hubble show two narrow, comet-like tails of dusty debris streaming from the asteroid (6478) Gault. Each tail represents an episode in which the asteroid gently shed its material — key evidence that Gault is beginning to come apart.
«Read the rest of this article»
NASA Jet Propulsion Laboratory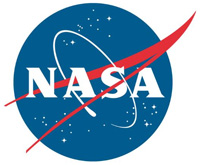 Pasadena, CA – Three images from NASA's Spitzer Space Telescope show pairs of galaxies on the cusp of cosmic consolidations. Though the galaxies appear separate now, gravity is pulling them together, and soon they will combine to form new, merged galaxies.
Some merged galaxies will experience billions of years of growth. For others, however, the merger will kick off processes that eventually halt star formation, dooming the galaxies to wither prematurely.
«Read the rest of this article»
NASA Langley Research Center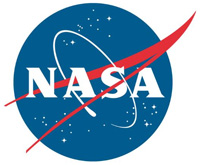 Hampton, VA – Chill out. That's the current message from the Sun to Earth's upper atmosphere says NASA.
To be more precise, as the Sun settles into a cyclical, natural lull in activity, the upper atmosphere, or thermosphere — far above our own climate system — is responding in kind by cooling and contracting.
Could that have implications for folks down here on the surface? Absolutely not. Unless, that is, you're someone with a vested interest in tracking an orbiting satellite or space debris.
«Read the rest of this article»
Space Telescope Science Institute (STScI)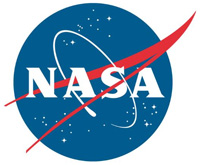 Washington, D.C. – This festive NASA Hubble Space Telescope image resembles a holiday wreath made of sparkling lights. The bright southern hemisphere star RS Puppis, at the center of the image, is swaddled in a gossamer cocoon of reflective dust illuminated by the glittering star. The super star is ten times more massive than the Sun and 200 times larger.
RS Puppis rhythmically brightens and dims over a six-week cycle. It is one of the most luminous in the class of so-called Cepheid variable stars. Its average intrinsic brightness is 15,000 times greater than the Sun's luminosity.
«Read the rest of this article»
NASA Headquarters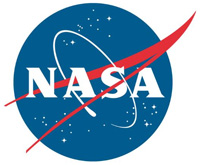 Washington, D.C. – NASA welcomed a new administrator, Jim Bridenstine, deputy administrator, Jim Morhard, and chief financial officer, Jeff DeWit, in 2018. Their focus is on firmly establishing the groundwork to send Americans back to the Moon sustainably, with plans to use the agency's lunar experience to prepare to send astronauts to Mars.
"Our agency's accomplishments in 2018 are breathtaking. We've inspired the world and created incredible new capabilities for our nation," Bridenstine said. "This year, we landed on Mars for the seventh time, and America remains the only country to have landed on Mars successfully."
«Read the rest of this article»
NASA Headquarters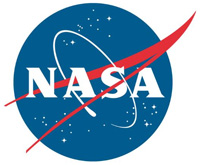 Washington, D.C. – Fishermen would be puzzled if they netted only big and little fish, but few medium-sized fish. Astronomers likewise have been perplexed in conducting a census of star-hugging extrasolar planets. They have found hot Jupiter-sized planets and hot super-Earths (planets no more than 1.5 times Earth's diameter).
These planets are scorching hot because they orbit very close to their star. But so-called "hot Neptunes," whose atmospheres are heated to more than 1,700 degrees Fahrenheit, have been much harder to find. In fact, only about a handful of hot Neptunes have been found so far.
«Read the rest of this article»
NASA Jet Propulsion Laboratory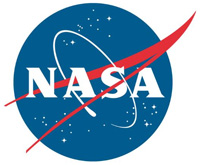 Pasadena, CA – In November 2017, scientists pointed NASA's Spitzer Space Telescope toward the object known as 'Oumuamua – the first known interstellar object to visit our solar system. The infrared Spitzer was one of many telescopes pointed at 'Oumuamua in the weeks after its discovery that October.
'Oumuamua was too faint for Spitzer to detect when it looked more than two months after the object's closest aproach to Earth in early September. However, the "non-detection" puts a new limit on how large the strange object can be. The results are reported in a new study published today in the Astronomical Journal and coauthored by scientists at NASA's Jet Propulsion Laboratory in Pasadena, California.
«Read the rest of this article»
Written by DC Agle
NASA's Jet Propulsion Laboratory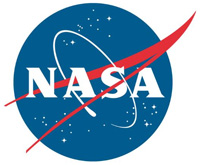 Pasadena, CA – No doubt about it, NASA explores some of the most awe-inspiring locations in our solar system and beyond. Once seen, who can forget the majesty of astronaut Jim Irwin standing before the stark beauty of the Moon's Hadley Apennine mountain range, of the Hubble Space Telescope's gorgeous "Pillars of Creation" or Cassini's magnificent mosaic of Saturn?
Mars also plays a part in this visually compelling equation, with the high-definition imagery from the Curiosity rover of the ridges and rounded buttes at the base of Mount Sharp bringing to mind the majesty of the American Southwest. That said, Elysium Planitia – the site chosen for the November 26th landing of NASA's InSight mission to Mars – will more than likely never be mentioned with those above because it is, well, plain.
«Read the rest of this article»
NASA's Goddard Space Flight Center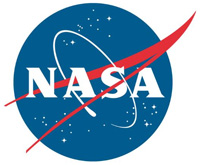 Greenbelt, MD – About a year ago, astronomers excitedly reported the first detection of electromagnetic waves, or light, from a gravitational wave source. Now, a year later, researchers are announcing the existence of a cosmic relative to that historic event.
The discovery was made using data from telescopes including NASA's Chandra X-ray Observatory, Fermi Gamma-ray Space Telescope, Neil Gehrels Swift Observatory, the NASA/ESA Hubble Space Telescope, and the Discovery Channel Telescope (DCT).
«Read the rest of this article»
NASA Headquarters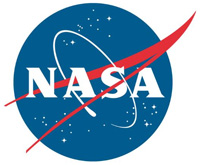 Washington, D.C. – The word "HAZMAT" describes substances that pose a risk to the environment, or even to life itself. Imagine the term being applied to entire planets, where violent flares from the host star may make worlds uninhabitable by affecting their atmospheres. NASA's Hubble Space Telescope is observing such stars through a large program called HAZMAT — Habitable Zones and M dwarf Activity across Time.
"M dwarf" is the astronomical term for a red dwarf star — the smallest, most abundant and longest-lived type of star in our galaxy. The HAZMAT program is an ultraviolet survey of red dwarfs at three different ages: young, intermediate, and old.
«Read the rest of this article»