Topic: NASA's Hubble Space Telescope
Written by Kailash Sahu
Space Telescope Science Institute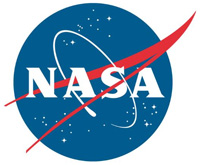 Baltimore, MD – Astronomers have used the sharp vision of NASA's Hubble Space Telescope to repeat a century-old test of Einstein's general theory of relativity. The Hubble team measured the mass of a white dwarf, the burned-out remnant of a normal star, by seeing how much it deflects the light from a background star.
This observation represents the first time Hubble has witnessed this type of effect created by a star. The data provide a solid estimate of the white dwarf's mass and yield insights into theories of the structure and composition of the burned-out star.
«Read the rest of this article»
Written with Pam Frost Gorder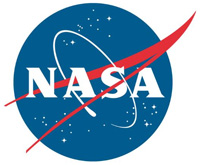 Washington, D.C. – A newly discovered Jupiter-like world is so hot, it's being vaporized by its own star.
With a dayside temperature of more than 7,800 degrees Fahrenheit (4,600 Kelvin), KELT-9b is a planet that is hotter than most stars. But its blue A-type star, called KELT-9, is even hotter — in fact, it is probably unraveling the planet through evaporation.
"This is the hottest gas giant planet that has ever been discovered," said Scott Gaudi, astronomy professor at The Ohio State University in Columbus, who led a study on the topic. He worked on this study while on sabbatical at NASA's Jet Propulsion Laboratory, Pasadena, California.
«Read the rest of this article»
Written by Elizabeth Landau
NASA's Jet Propulsion Laboratory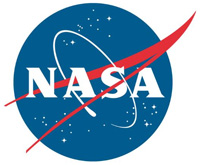 Pasadena, CA – Astronomers have watched as a massive, dying star was likely reborn as a black hole. It took the combined power of the Large Binocular Telescope (LBT), and NASA's Hubble and Spitzer space telescopes to go looking for remnants of the vanquished star, only to find that it disappeared out of sight.
It went out with a whimper instead of a bang.
The star, which was 25 times as massive as our sun, should have exploded in a very bright supernova. Instead, it fizzled out — and then left behind a black hole.
«Read the rest of this article»
Written by Michele Johnson
NASA's Ames Research Center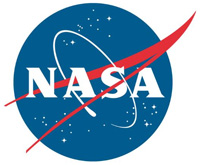 Moffett Field, CA – Scientists using NASA's Kepler space telescope identified a regular pattern in the orbits of the planets in the TRAPPIST-1 system that confirmed suspected details about the orbit of its outermost and least understood planet, TRAPPIST-1h.
TRAPPIST-1 is only eight percent the mass of our sun, making it a cooler and less luminous star. It's home to seven Earth-size planets, three of which orbit in their star's habitable zone — the range of distances from a star where liquid water could pool on the surface of a rocky planet. The system is located about 40 light-years away in the constellation of Aquarius. The star is estimated to be between 3 billion and 8 billion years old.
«Read the rest of this article»
Written by John Stansberry
Space Telescope Science Institute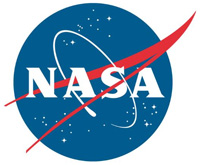 Baltimore, MD – The combined power of three space observatories, including NASA's Hubble Space Telescope, has helped astronomers uncover a moon orbiting the third largest dwarf planet, catalogued as 2007 OR10. The pair resides in the frigid outskirts of our solar system called the Kuiper Belt, a realm of icy debris left over from our solar system's formation 4.6 billion years ago.
With this discovery, most of the known dwarf planets in the Kuiper Belt larger than 600 miles across have companions. These bodies provide insight into how moons formed in the young solar system.
«Read the rest of this article»
Written by Elizabeth Zubritsky
NASA's Goddard Space Flight Center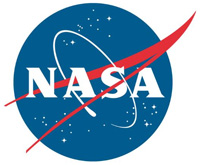 Greenbelt, MD – A study combining observations from NASA's Hubble and Spitzer space telescopes reveals that the distant planet HAT-P-26b has a primitive atmosphere composed almost entirely of hydrogen and helium. Located about 437 light-years away, HAT-P-26b orbits a star roughly twice as old as the sun.
The analysis is one of the most detailed studies to date of a "warm Neptune," or a planet that is Neptune-sized and close to its star. The researchers determined that HAT-P-26b's atmosphere is relatively clear of clouds and has a strong water signature, although the planet is not a water world. This is the best measurement of water to date on an exoplanet of this size.
«Read the rest of this article»
Space Telescope Science Institute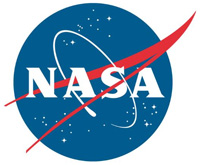 Baltimore, MD – Astronomers have produced a highly detailed image of the Crab Nebula, by combining data from telescopes spanning nearly the entire breadth of the electromagnetic spectrum, from radio waves seen by the Karl G. Jansky Very Large Array (VLA) to the powerful X-ray glow as seen by the orbiting Chandra X-ray Observatory.
And, in between that range of wavelengths, the Hubble Space Telescope's crisp visible-light view, and the infrared perspective of the Spitzer Space Telescope.
«Read the rest of this article»
NASA Headquarters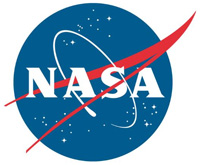 Washington, D.C. – NASA is initiating an independent, external review over the next several months on the scope of the Wide Field Infrared Survey Telescope (WFIRST) project to help ensure it would provide compelling scientific capability with an appropriate, affordable cost and a reliable schedule.

"Developing large space missions is difficult," said Thomas Zurbuchen, Associate Administrator for NASA's Science Mission Directorate in Washington. "This is the right time for us to pause for an independent look at our plans to make sure we understand how long it will take, and how much it will cost, to build WFIRST."
«Read the rest of this article»
Written by Felicia Chou
NASA Headquarters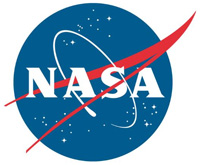 Washington, D.C. – Two veteran NASA missions are providing new details about icy, ocean-bearing moons of Jupiter and Saturn, further heightening the scientific interest of these and other "ocean worlds" in our solar system and beyond. The findings are presented in papers published Thursday by researchers with NASA's Cassini mission to Saturn and Hubble Space Telescope.
In the papers, Cassini scientists announce that a form of chemical energy that life can feed on appears to exist on Saturn's moon Enceladus, and Hubble researchers report additional evidence of plumes erupting from Jupiter's moon Europa.
«Read the rest of this article»
The Space Telescope Science Institute (STScI)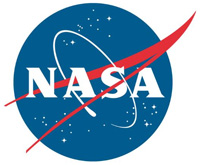 Baltimore, MD – As British royal families fought the War of the Roses in the 1400s for control of England's throne, a grouping of stars was waging its own contentious skirmish — a star war far away in the Orion Nebula.
The stars were battling each other in a gravitational tussle, which ended with the system breaking apart and at least three stars being ejected in different directions. The speedy, wayward stars went unnoticed for hundreds of years until, over the past few decades, two of them were spotted in infrared and radio observations, which could penetrate the thick dust in the Orion Nebula.
«Read the rest of this article»