Topic: NASA's Hubble Space Telescope
Written by Elizabeth Zubritsky
NASA's Goddard Space Flight Center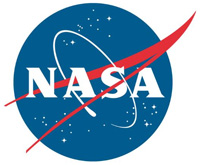 Greenbelt, MD – A NASA-led team has found evidence that the oversized exoplanet WASP-18b is wrapped in a smothering stratosphere loaded with carbon monoxide and devoid of water. The findings come from a new analysis of observations made by the Hubble and Spitzer space telescopes.
The formation of a stratosphere layer in a planet's atmosphere is attributed to "sunscreen"-like molecules, which absorb ultraviolet (UV) and visible radiation coming from the star and then release that energy as heat.
«Read the rest of this article»
Written by Dwayne Brown / Laurie Cantillo
NASA Headquarters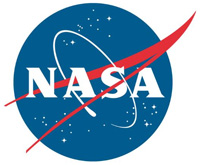 Washington, D.C. – Astronomers recently scrambled to observe an intriguing asteroid that zipped through the solar system on a steep trajectory from interstellar space-the first confirmed object from another star.
Now, new data reveal the interstellar interloper to be a rocky, cigar-shaped object with a somewhat reddish hue. The asteroid, named 'Oumuamua by its discoverers, is up to one-quarter mile (400 meters) long and highly-elongated-perhaps 10 times as long as it is wide. That aspect ratio is greater than that of any asteroid or comet observed in our solar system to date.
«Read the rest of this article»
NASA Headquarters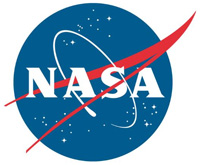 Washington, D.C. – For the first time, NASA scientists have detected light tied to a gravitational-wave event, thanks to two merging neutron stars in the galaxy NGC 4993, located about 130 million light-years from Earth in the constellation Hydra.
Shortly after 5:41am PDT (8:41am EDT) on August 17th, 2017, NASA's Fermi Gamma-ray Space Telescope picked up a pulse of high-energy light from a powerful explosion, which was immediately reported to astronomers around the globe as a short gamma-ray burst. The scientists at the National Science Foundation's Laser Interferometer Gravitational-wave Observatory (LIGO) detected gravitational waves dubbed GW170817 from a pair of smashing stars tied to the gamma-ray burst, encouraging astronomers to look for the aftermath of the explosion.
«Read the rest of this article»
Written by Ray Villard
Space Telescope Science Institute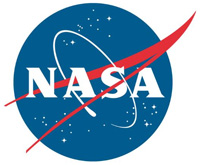 Baltimore, MD – NASA's Hubble Space Telescope helped an international team of astronomers find that an unusual object in the asteroid belt is, in fact, two asteroids orbiting each other that have comet-like features. These include a bright halo of material, called a coma, and a long tail of dust.
Hubble was used to image the asteroid, designated 300163 (2006 VW139), in September 2016 just before the asteroid made its closest approach to the Sun. Hubble's crisp images revealed that it was actually not one, but two asteroids of almost the same mass and size, orbiting each other at a distance of 60 miles.
«Read the rest of this article»
Written by Donna Weaver / Ray Villard
Space Telescope Science Institute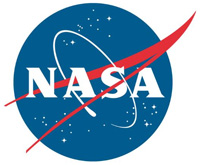 Baltimore, MD – NASA's Hubble Space Telescope has observed a planet outside our solar system that looks as black as fresh asphalt because it eats light rather than reflecting it back into space. This light-eating prowess is due to the planet's unique capability to trap at least 94 percent of the visible starlight falling into its atmosphere.
The oddball exoplanet, called WASP-12b, is one of a class of so-called "hot Jupiters," gigantic, gaseous planets that orbit very close to their host star and are heated to extreme temperatures.
«Read the rest of this article»
Written by Eric Villard
NASA's Goddard Space Flight Center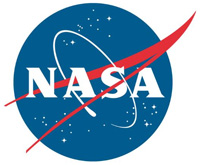 Greenbelt, MD – NASA's James Webb Space Telescope will use its infrared capabilities to study the "ocean worlds" of Jupiter's moon Europa and Saturn's moon Enceladus, adding to observations previously made by NASA's Galileo and Cassini orbiters. The Webb telescope's observations could also help guide future missions to the icy moons.
Europa and Enceladus are on the Webb telescope's list of targets chosen by guaranteed time observers, scientists who helped develop the telescope and thus get to be among the first to use it to observe the universe. One of the telescope's science goals is to study planets that could help shed light on the origins of life, but this does not just mean exoplanets; Webb will also help unravel the mysteries still held by objects in our own solar system (from Mars outward).
«Read the rest of this article»
Written by Elizabeth Landau
NASA Jet Propulsion Laboratory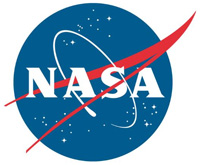 Pasadena, CA – If we want to know more about whether life could survive on a planet outside our solar system, it's important to know the age of its star. Young stars have frequent releases of high-energy radiation called flares that can zap their planets' surfaces.
If the planets are newly formed, their orbits may also be unstable. On the other hand, planets orbiting older stars have survived the spate of youthful flares, but have also been exposed to the ravages of stellar radiation for a longer period of time.
«Read the rest of this article»
Written by Elizabeth Landau
NASA's Jet Propulsion Laboratory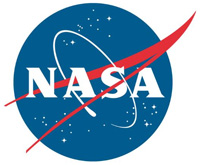 Pasadena, CA – Scientists have discovered the strongest evidence to date for a stratosphere on a planet outside our solar system, or exoplanet. A stratosphere is a layer of atmosphere in which temperature increases with higher altitudes.
"This result is exciting because it shows that a common trait of most of the atmospheres in our solar system — a warm stratosphere — also can be found in exoplanet atmospheres," said Mark Marley, study co-author based at NASA's Ames Research Center in California's Silicon Valley. "We can now compare processes in exoplanet atmospheres with the same processes that happen under different sets of conditions in our own solar system."
«Read the rest of this article»
NASA Headquarters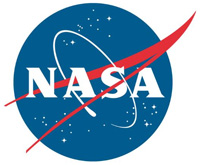 Washington, D.C. – A primitive solar system object that's more than four billion miles (6.5 billion kilometers) away passed in front of a distant star as seen from Earth. Just before midnight Eastern Time Sunday (12:50am local time July 17th), several telescopes deployed by the New Horizons team in a remote part of Argentina were in precisely the right place at the right time to catch its fleeting shadow — an event that's known as an occultation.
In a matter of seconds, NASA's New Horizons team captured new data on its elusive target, an ancient Kuiper Belt object known as 2014 MU69. Weary but excited team members succeeded in detecting the spacecraft's next destination, in what's being called the most ambitious and challenging ground occultation observation campaign in history.
«Read the rest of this article»
NASA Ames Research Center
SOFIA Science Center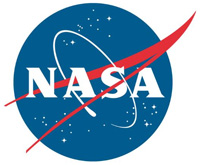 Moffett Field, CA – On July 10th, researchers using NASA's Stratospheric Observatory for Infrared Astronomy, or SOFIA, will attempt to study the environment around a distant Kuiper Belt Object, 2014 MU69, which is the next flyby target for NASA's New Horizons spacecraft.
When New Horizons flies by it, MU69 will be the most distant object ever explored by a spacecraft, over a billion miles farther from our sun than Pluto. This ancient Kuiper Belt object is not well understood because it is faint, small (likely 12-25-mile (20-40-kilometer across, or possibly even smaller according to recent ground-based observations), and very far away (approximately 4.1 billion miles from Earth).
«Read the rest of this article»