Topic: NASA's InSight Lander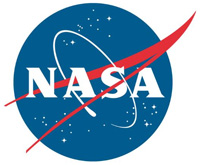 Pasadena, CA – NASA's Mars Reconnaissance Orbiter completed 60,000 loops around the Red Planet at 10:39am PDT (12:39 pm CDT) on Wednesday morning, May 15th, 2019. On average, MRO takes 112 minutes to circle Mars, whipping around at about 2 miles per second (3.4 kilometers per second).
Since entering orbit on March 10th, 2006, the spacecraft has been collecting daily science about the planet's surface and atmosphere, including detailed views with its High Resolution Imaging Science Experiment camera (HiRISE). HiRISE is powerful enough to see surface features the size of a dining room table from 186 miles (300 kilometers) above the surface.
«Read the rest of this article»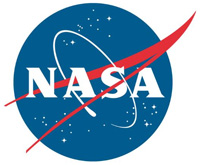 Pasadena, CA – NASA says the Earth's Moon formed vast basins called "mare" (pronounced MAR-ay) over a billions of years ago. Scientists have long assumed these basins were dead, still places where the last geologic activity occurred long before dinosaurs roamed Earth.
But a survey of more than 12,000 images reveals that at least one lunar mare has been cracking and shifting as much as other parts of the Moon – and may even be doing so today. The study adds to a growing understanding that the Moon is an actively changing world.
«Read the rest of this article»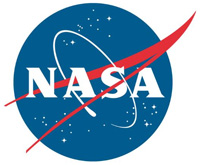 Pasadena, CA – NASA's Mars Odyssey orbiter has captured Mar's moon Phobos during a full moon phase for the first time. Each color in this new image represents a temperature range detected by Odyssey's infrared camera, which has been studying the Martian moon since September of 2017.
Looking like a rainbow-colored jawbreaker, these latest observations could help scientists understand what materials make up Phobos, the larger of Mars' two moons.
«Read the rest of this article»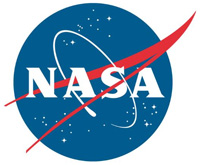 Pasadena, CA – Catastrophic dust storms have the potential to end a mission like NASA' Insight Lander as it did with NASA's Opportunity rover. The same winds that blanket Mars with dust can also blow that dust away. Far more often, passing winds cleared off the rover's solar panels and gave it an energy boost. Those dust clearings allowed Opportunity and its sister rover, Spirit, to survive for years beyond their 90-day expiration dates.
Dust clearings are also expected for Mars' newest inhabitant, the InSight lander. Because of the spacecraft's weather sensors, each clearing can provide crucial science data on these events, as well – and the mission already has a glimpse at that.
«Read the rest of this article»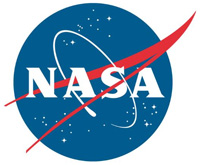 Greenbelt, MD – NASA says that dust is not just a household nuisance; it's a planetary one, particularly on Mars. Before astronauts visit the Red Planet, we need to understand how the dust particles that often fill the atmosphere could impact them and their equipment.
The global Martian dust storm of summer 2018 — the one that blotted out sunlight for weeks and put NASA's beloved Opportunity rover out of business — offered an unprecedented learning opportunity. For the first time, humans had eight spacecraft orbiting Mars or roving its surface — the largest cadre of robotic explorers ever to watch a global dust storm unfold.
«Read the rest of this article»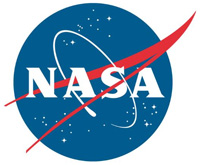 Pasadena, CA – NASA's InSight lander takes several photos of the sunrise and sunset on Mars.
A camera on the spacecraft's robotic arm snapped the photos on April 24th and 25th, the 145th Martian day, or sol, of the mission. In local Mars time, the shots were taken starting around 5:30am and then again starting around 6:30pm.
As a bonus, a camera under the lander's deck also caught clouds drifting across the Martian sky at sunset.
«Read the rest of this article»
NASA Jet Propulsion Laboratory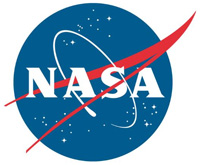 Pasadena, CA – No matter how cold your winter has been, it's probably not as chilly as Mars. Check for yourself: Starting today, the public can get a daily weather report from NASA's InSight lander.
This public tool includes stats on temperature, wind and air pressure recorded by InSight. Sunday's weather was typical for the lander's location during late northern winter: a high of 2 degrees Fahrenheit (-17 degrees Celsius) and low of -138 degrees Fahrenheit (-95 degrees Celsius), with a top wind speed of 37.8 mph (16.9 m/s) in a southwest direction.
«Read the rest of this article»
NASA Jet Propulsion Laboratory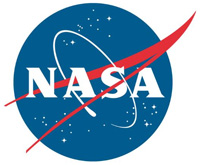 Pasadena, CA – NASA's InSight lander has placed its second instrument on the Martian surface. New images confirm that the Heat Flow and Physical Properties Package, or HP3, was successfully deployed on February 12th about 3 feet (1 meter) from InSight's seismometer, which the lander recently covered with a protective shield.
HP3 measures heat moving through Mars' subsurface and can help scientists figure out how much energy it takes to build a rocky world.
Equipped with a self-hammering spike, mole, the instrument will burrow up to 16 feet (5 meters) below the surface, deeper than any previous mission to the Red Planet.
«Read the rest of this article»
NASA Jet Propulsion Laboratory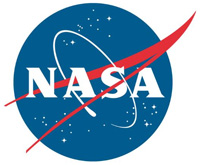 Pasadena, CA – Before the pair of briefcase-sized spacecraft known collectively as MarCO launched last year, their success was measured by survival: If they were able to operate in deep space at all, they would be pushing the limits of experimental technology.
Now well past Mars, the daring twins seem to have reached their limit. It's been over a month since engineers have heard from MarCO, which followed NASA's InSight to the Red Planet. At this time, the mission team considers it unlikely they'll be heard from again.
«Read the rest of this article»
NASA Headquarters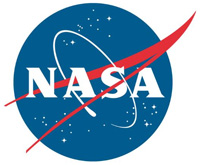 Washington, D.C. – NASA welcomed a new administrator, Jim Bridenstine, deputy administrator, Jim Morhard, and chief financial officer, Jeff DeWit, in 2018. Their focus is on firmly establishing the groundwork to send Americans back to the Moon sustainably, with plans to use the agency's lunar experience to prepare to send astronauts to Mars.
"Our agency's accomplishments in 2018 are breathtaking. We've inspired the world and created incredible new capabilities for our nation," Bridenstine said. "This year, we landed on Mars for the seventh time, and America remains the only country to have landed on Mars successfully."
«Read the rest of this article»