Topic: NASA's Johnson Space Center
Written by Guy Webster
NASA's Jet Propulsion Laboratory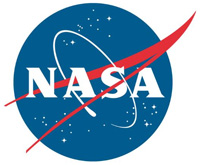 Pasadena, CA – Scientists have discovered an unexpected mineral in a rock sample at Gale Crater on Mars, a finding that may alter our understanding of how the planet evolved.
NASA's Mars Science Laboratory rover, Curiosity, has been exploring sedimentary rocks within Gale Crater since landing in August 2012. In July 2015, on Sol 1060 (the number of Martian days since landing), the rover collected powder drilled from rock at a location named "Buckskin." Analyzing data from an X-ray diffraction instrument on the rover that identifies minerals, scientists detected significant amounts of a silica mineral called tridymite.
«Read the rest of this article»
NASA's Johnson Space Center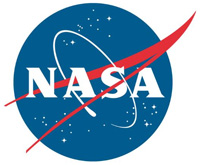 Houston, TX – On Monday, June 6th, astronaut Jeff Williams will enter the first human-rated expandable module deployed in space, a technology demonstration to investigate the potential challenges and benefits of expandable habitats for deep space exploration and commercial low-Earth orbit applications.
Williams and the NASA and Bigelow Aerospace teams working at Mission Control Center at NASA's Johnson Space Center in Houston expanded the Bigelow Expandable Activity Module (BEAM) by filling it with air during more than seven hours of operations Saturday, May 28th.
«Read the rest of this article»
Written by Elizabeth Zubritsky
NASA's Goddard Space Flight Center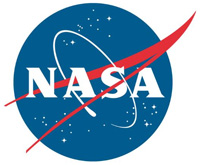 Greenbelt, MD – On September 8th, NASA's OSIRIS-REx spacecraft is scheduled to launch for terra incognita: the unknown surface of the near-Earth asteroid Bennu. Like expeditions of old, OSIRIS-REx's mission includes mapping the exotic terrain it explores.
Bennu is part of the debris left over from the formation of the solar system and is pristine enough to hold clues to that very early history. OSIRIS-REx – which stands for Origins, Spectral Interpretation, Resource Identification, Security-Regolith Explorer – will study Bennu in detail and collect a sample to send to Earth for in-depth analysis. The mission also will investigate how pressure from sunlight influences the path of this traveling asteroid.
«Read the rest of this article»
NASA's Johnson Space Center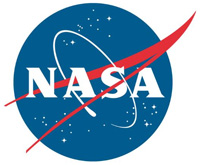 Houston, TX – Astronomers using the TRAPPIST telescope at ESO's La Silla Observatory have discovered three planets with sizes and temperatures similar to those of Venus and Earth, orbiting an ultra-cool dwarf star just 40 light-years from Earth.
Michaël Gillon of the University of Liège in Belgium, leading a team of astronomers including Susan M. Lederer of NASA Johnson Space Center, have used the TRAPPIST telescope to observe the star 2MASS J23062928-0502285, now also known as TRAPPIST-1.
They found that this dim and cool star faded slightly at regular intervals, indicating that several objects were passing between the star and the Earth.
«Read the rest of this article»
Written by Cheryl Warner
NASA's Headquarters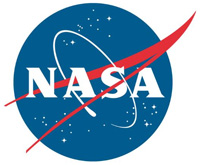 Washington, D.C. – The first human-rated expandable structure that may help inform the design of deep space habitats is set to be installed to the International Space Station Saturday, April 16th. NASA Television coverage of the installation will begin at 5:30am EDT.
The Bigelow Expandable Activity Module (BEAM) will be attached to the station's Tranquility module over a period of about four hours. Controllers in mission control at NASA's Johnson Space Center in Houston will remove BEAM from the unpressurized trunk of SpaceX's Dragon spacecraft, using the robotic Canadarm2, and move it into position next to Tranquility's aft assembly port.
«Read the rest of this article»
NASA's Johnson Space Center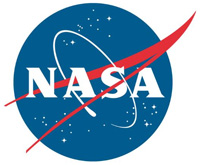 Houston, TX – 4 people are living in an isolated habitat for 30 days. Why? Science!
This 30 day mission will help our researchers learn how isolation and close quarters affect individual and group behavior. This study at our Johnson Space Center prepares us for long duration space missions, like a trip to an asteroid or even to Mars.
The Human Research Exploration Analog (HERA) that the crew members will be living in is one compact, science-making house.
«Read the rest of this article»
Written by DC Agle
NASA's Jet Propulsion Laboratory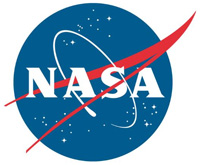 Pasadena, CA – It was less than an hour into the new day of January 15th, 2006 (EST), when tens of thousands of miles above our planet, two cable cutters and two retention bolts fired, releasing a spring which pushed a 101-pound (46-kilogram) sample return capsule away from its mother ship.
Later, during its final plunge Earthward, the capsule would become the fastest human-made object to enter our atmosphere, achieving a velocity of about 28,600 mph (12.8 kilometers per second).
«Read the rest of this article»
Written by Guy Webster
NASA's Jet Propulsion Laboratory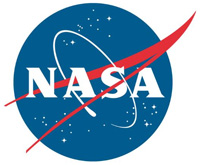 Pasadena, CA – In detective stories, as the plot thickens, an unexpected clue often delivers more questions than answers. In this case, the scene is a mountain on Mars. The clue: the chemical compound silica. Lots of silica. The sleuths: a savvy band of Earthbound researchers whose agent on Mars is NASA's laser-flashing, one-armed mobile laboratory, Curiosity.
NASA's Curiosity rover has found much higher concentrations of silica at some sites it has investigated in the past seven months than anywhere else it has visited since landing on Mars 40 months ago.
«Read the rest of this article»
Written by Andrea Dunn
International Space Station Program Science Office
NASA's Johnson Space Center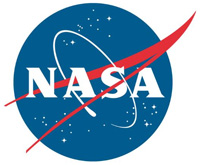 Houston, TX – NASA's commercial partner Orbital ATK plans to launch its Cygnus spacecraft into orbit December 3rd, atop a United Launch Alliance Atlas V rocket for its fourth contracted resupply mission.
The flight, known as CRS-4, will deliver samples and equipment to the International Space Station for research investigations that will occur during current and future expeditions in the many science disciplines aboard the orbiting multi-disciplinary laboratory.
This delivery will support significant research being conducted off the Earth to benefit the Earth, including investigations in advanced and automated data collection and in the behavior of gases, liquids and burning textiles in microgravity.
«Read the rest of this article»
Written by Elizabeth Landau
NASA's Jet Propulsion Laboratory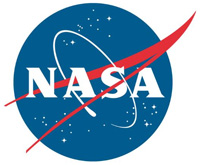 Pasadena, CA – A piece of tape can only be used a few times before the adhesion wears off and it can no longer hold two surfaces together. But researchers at NASA's Jet Propulsion Laboratory in Pasadena, California, are working on the ultimate system of stickiness, inspired by geckos.
Thanks to tiny hairs on the bottom of geckos' feet, these lizards can cling to walls with ease, and their stickiness doesn't wear off with repeated usage. JPL engineer Aaron Parness and colleagues used that concept to create a material with synthetic hairs that are much thinner than a human hair. When a force is applied to make the tiny hairs bend, that makes the material stick to a desired surface.
«Read the rest of this article»