Topic: NASA's Johnson Space Center
Written by Elizabeth Landau
NASA's Jet Propulsion Laboratory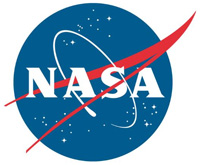 Pasadena, CA – Ever wonder why stars seem to twinkle? This effect is caused by variations in the density of our atmosphere that cause blurring in light coming from space. It's pretty for stargazing, but a challenge for space-to-ground communications.
A key technology called adaptive optics corrects such distortions. By combining adaptive optics with a laser communications technology aboard the International Space Station, NASA is working toward advances in space communications that could have major benefits for our data transmission needs here on Earth as well.
«Read the rest of this article»
Written by Laura Niles
International Space Station Program Science Office and Public Affairs Office
NASA Johnson Space Center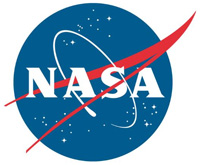 Houston, TX – Researchers may be "excyted" to learn that osteocyte cultures are headed to the International Space Station this spring for the first time. With their delivery on the next SpaceX commercial resupply services mission this month, the Osteocytes and mechano-transduction (Osteo-4) investigation team will analyze the effects of microgravity on this type of bone cell.
Understanding these effects will be critical as astronauts plan for future missions that require longer exposure to microgravity, such as to deep space or Mars.
«Read the rest of this article»
Written by Guy Webster
NASA' Jet Propulsion Laboratory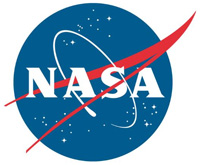 Pasadena, CA – NASA's Curiosity Mars rover used its drill on Tuesday, February 24th to collect sample powder from inside a rock target called "Telegraph Peak." The target sits in the upper portion of "Pahrump Hills," an outcrop the mission has been investigating for five months.
The Pahrump Hills campaign previously drilled at two other sites. The outcrop is an exposure of bedrock that forms the basal layer of Mount Sharp. Curiosity's extended mission, which began last year after a two-year prime mission, is examining layers of this mountain that are expected to hold records of how ancient wet environments on Mars evolved into drier environments.
«Read the rest of this article»
Written by DC Agle
NASA's Jet Propulsion Laboratory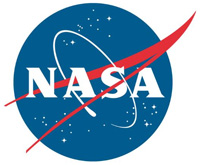 Pasadena, CA – Scientists working with NASA's 230-foot-wide (70-meter) Deep Space Network antenna at Goldstone, California, have released the first radar images of asteroid 2004 BL86. The images show the asteroid, which made its closest approach today (January 26th, 2015) at 8:19am PST (10:19am CST) at a distance of about 745,000 miles (1.2 million kilometers, or 3.1 times the distance from Earth to the moon), has its own small moon.
The 20 individual images used in the movie were generated from data collected at Goldstone on January 26th, 2015. They show the primary body is approximately 1,100 feet (325 meters) across and has a small moon approximately 230 feet (70 meters) across.
«Read the rest of this article»
Written by William Jeffs
NASA's Johnson Space Center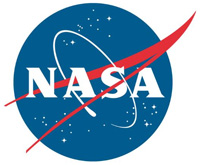 Houston, TX – NASA and an international team of planetary scientists have found evidence in meteorites on Earth that indicates Mars has a distinct and global reservoir of water or ice near its surface.
Though controversy still surrounds the origin, abundance and history of water on Mars, this discovery helps resolve the question of where the "missing Martian water" may have gone. Scientists continue to study the planet's historical record, trying to understand the apparent shift from an early wet and warm climate to today's dry and cool surface conditions.
«Read the rest of this article»
Written by David Weaver
NASA Headquarters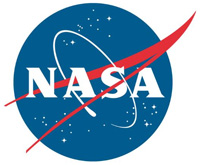 Washington, D.C. – In 2014, NASA took significant steps on the agency's journey to Mars — testing cutting-edge technologies and making scientific discoveries while studying our changing Earth and the infinite universe as the agency made progress on the next generation of air travel.
"We continued to make great progress on our journey to Mars this year, awarding contracts to American companies who will return human space flight launches to U.S. soil, advancing space technology development; and successfully completing the first flight of Orion, the next deep space spacecraft in which our astronauts will travel," said NASA Administrator Charles Bolden. "We moved forward on our work to create quieter, greener airplanes and develop technologies to make air travel more efficient; and we advanced our study of our changing home planet, Earth, while increasing our understanding of others in our solar system and beyond."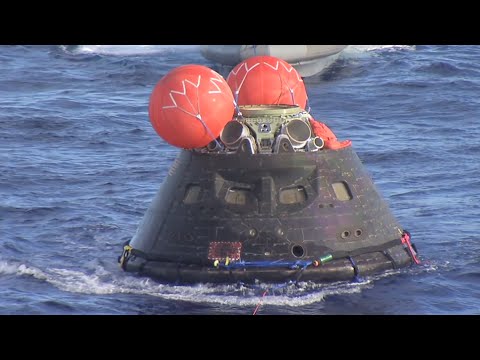 «Read the rest of this article»
Written by Megan Locke Simpson
Fort Campbell Courier staff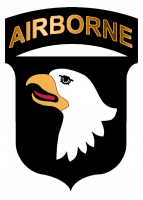 Fort Campbell, KY – The Super Guppy landed at Fort Campbell Army Airfield, December 11th, to refuel on a cross-country mission.
The mission of the crew aboard the NASA aircraft was to transport a 30-foot, 10,000-pound composite, multi-bay box from Long Beach, California, to Langley Research Center in Virginia. Along for the ride was the "Mighty Planes" television crew, filming an entire episode on the aircraft set to air in 2016.
NASA's Super Guppy looks much like its name and is an oversized cargo aircraft. A successor to the Pregnant Guppy, only a handful of such planes have been built since its introduction in the 1960s.
«Read the rest of this article»
Written by Courtney O'Connor
NASA's Jet Propulsion Laboratory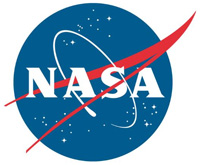 Pasadena, CA – NASA invites social media followers to apply for credentials to get a preview of the Orion spacecraft's first flight test during NASA Social events December 3rd involving each of its 10 centers.
Orion will launch on a United Launch Alliance Delta IV Heavy rocket from Space Launch Complex 37 at Cape Canaveral Air Force Station in Florida. Liftoff is targeted for 4:05am PST (7:05am EST) December 4th.
«Read the rest of this article»
Written by Elizabeth Landau
NASA's Jet Propulsion Laboratory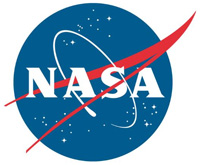 Pasadena, CA – NASA's Cold Atom Laboratory (CAL) mission has succeeded in producing a state of matter known as a Bose-Einstein condensate, a key breakthrough for the instrument leading up to its debut on the International Space Station in late 2016.
A Bose-Einstein condensate (BEC) is a collection of atoms in a dilute gas that have been lowered to extremely cold temperatures and all occupy the same quantum state, in which all of the atoms have the same energy levels.
«Read the rest of this article»
Written by Alan Buis
NASA's Jet Propulsion Laboratory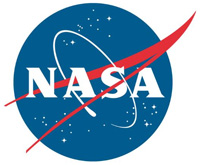 Pasadena, CA – A new NASA mission that will boost global monitoring of ocean winds for improved weather forecasting and climate studies is among about 5,000 pounds (2,270 kilograms) of NASA science investigations and cargo now on their way to the International Space Station aboard SpaceX's Dragon spacecraft.
The cargo ship launched on the company's Falcon 9 rocket from Space Launch Complex-40 at Cape Canaveral Air Force Station in Florida at 10:52pm PDT Saturday, September 20th (1:52am EDT Sunday, September 21st).
«Read the rest of this article»