Topic: NASA's Johnson Space Center
Written by Guy Webster
NASA's Jet Propulsion Laboratory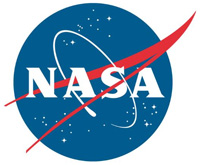 Pasadena, CA – A team of scientists at NASA's Johnson Space Center in Houston and the Jet Propulsion Laboratory in Pasadena, CA, has found evidence of past water movement throughout a Martian meteorite, reviving debate in the scientific community over life on Mars.
In 1996, a group of scientists at Johnson led by David McKay, Everett Gibson and Kathie Thomas-Keprta published an article in Science announcing the discovery of biogenic evidence in the Allan Hills 84001(ALH84001) meteorite.
«Read the rest of this article»
Written by Alan Buis
NASA's Jet Propulsion Laboratory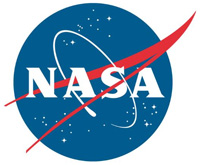 Pasadena, CA – For the first time in more than a decade, five NASA Earth science missions will be launched into space in the same year, opening new and improved remote eyes to monitor our changing planet.
The five launches, including two to the International Space Station (ISS), are part of an active year for NASA Earth science researchers, who also will conduct airborne campaigns to the poles and hurricanes, develop advanced sensor technologies, and use satellite data and analytical tools to improve natural hazard and climate change preparedness.
«Read the rest of this article»
NASA's Johnson Space Center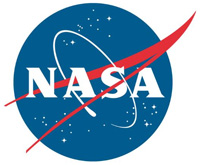 Houston, TX – Engineers testing the parachute system for NASA's Orion spacecraft increased the complexity of their tests Thursday, January 16th, adding the jettison of hardware designed to keep the capsule safe during flight.
The test was the first to give engineers in-air data on the performance of the system that jettisons Orion's forward bay cover. The cover is a shell that fits over Orion's crew module to protect the spacecraft during launch, orbital flight and re-entry into Earth's atmosphere.
«Read the rest of this article»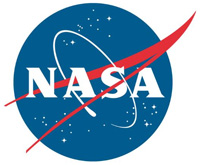 Washington, D.C. – NASA astronauts recently experienced what it will be like to launch into space aboard the new Orion spacecraft during the first ascent simulations since the space shuttles and their simulators were retired.
Ascent simulations are precise rehearsals of the steps a spacecraft's crew will be responsible for – including things that could go wrong – during their climb into space.
«Read the rest of this article»
Written by Guy Webster
NASA's Jet Propulsion Laboratory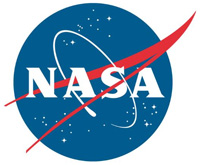 Pasadena, CA – NASA's Curiosity rover is providing vital insight about Mars' past and current environments that will aid plans for future robotic and human missions.
In a little more than a year on the Red Planet, the mobile Mars Science Laboratory has determined the age of a Martian rock, found evidence the planet could have sustained microbial life, taken the first readings of radiation on the surface, and shown how natural erosion could reveal the building blocks of life.
«Read the rest of this article»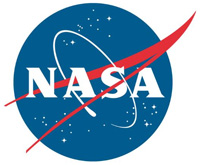 Houston, TX – After a successful launch on Wednesday, September 18th, the Orbital Sciences' Cygnus cargo spacecraft is approaching the International Space Station, signaling the coming completion of NASA's Commercial Orbital Transportation Services (COTS) Program.
The COTS program began back in 2006 with the vision of acquiring cargo resupply and astronaut transportation services to low-Earth orbit from commercial companies.
«Read the rest of this article»
Written by Karen Jenvey
NASA's Ames Research Center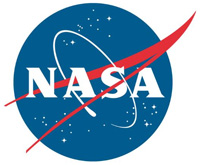 Moffett Field, CA – Scientists found treasure when they studied a meteorite that was recovered April 22nd, 2012 at Sutter's Mill, the gold discovery site that led to the 1849 California Gold Rush. Detection of the falling meteorites by Doppler weather radar allowed for rapid recovery so that scientists could study for the first time a primitive meteorite with little exposure to the elements, providing the most pristine look yet at the surface of primitive asteroids.
An international team of 70 researchers reported in an issue of "Science" that this meteorite was classified as a Carbonaceous-Mighei or CM-type carbonaceous chondrite and that they were able to identify for the first time the source region of these meteorites.
«Read the rest of this article»
Written by Dr. Tony Phillips
Science at NASA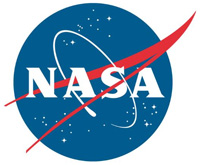 Washington, D.C. – NASA has found a cure for a common phobia–the fear of asking "stupid" questions.
It's not a pill. No therapy is required. The cure is a rubber chicken.
That's right, school kids and even their teachers can find themselves tongue-tied when they come face to face with an astronaut or astrophysicist. This interferes with NASA's mission to reach out, inspire, and educate. "But nobody's afraid to talk to a rubber chicken," says Romeo Durscher of Stanford University, executive secretary for a fowl NASA ambassador named "Camilla" who's taking classrooms by storm.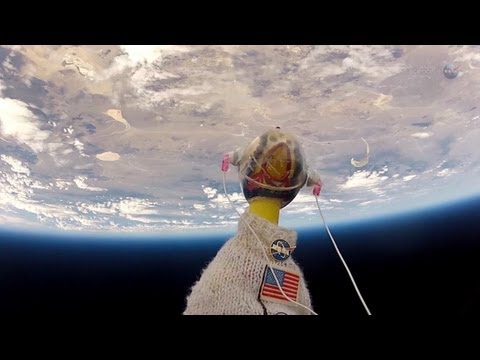 «Read the rest of this article»
Written by Josh Byerly
NASA's Johnson Space Center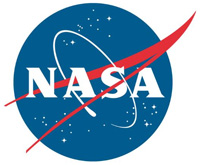 Houston, TX – A Space Exploration Technologies (SpaceX) Dragon spacecraft splashed down in the Pacific Ocean at 2:22pm CDT Sunday a few hundred miles west of Baja California, Mexico. The splashdown successfully ended the first contracted cargo delivery flight contracted by NASA to resupply the International Space Station.
"With a big splash in the Pacific Ocean, we are reminded American ingenuity is alive and well and keeping our great nation at the cutting edge of innovation and technology development," said NASA Administrator Charles Bolden.
«Read the rest of this article»
Written by Kim Henry
NASA's Marshall Space Flight Center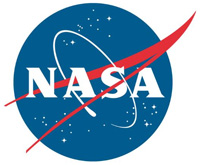 Huntsville, AL – The rocket that will launch humans farther into space than ever before passed a major NASA review Wednesday. The Space Launch System (SLS) Program completed a combined System Requirements Review and System Definition Review, which set requirements of the overall launch vehicle system. SLS now moves ahead to its preliminary design phase.
The SLS will launch NASA's Orion spacecraft and other payloads, and provide an entirely new capability for human exploration beyond low Earth orbit.
«Read the rest of this article»