Topic: NASA's Johnson Space Center
Written by Bill Steigerwald
NASA's Goddard Space Flight Center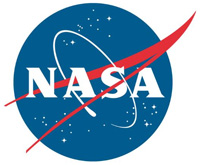 Greenbelt, MD – On rare calm days, the most striking thing you notice at an altitude of more than 8,000 feet on an Antarctic glacier is the silence.
"There was just no sound; no air handling equipment, no leaves rustling, no bugs, no planes or cars. So quiet you just heard your heartbeat," said Barbara Cohen, planetary scientist at NASA's Goddard Space Flight Center in Greenbelt, Maryland. Most of the time, however, there is a steady howl of bitter cold wind flowing down from the East Antarctic ice plateau. With a summer temperature hovering around zero Fahrenheit, "It's the wind that makes you cold," Cohen said.
«Read the rest of this article»
Written by Morgan McAllister
NASA's Johnson Space Center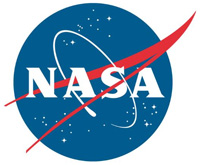 Houston, TX – When plants on Earth search for nutrients and water, what drives their direction? Very simply, gravitational force helps them find the easiest path to the substances they need to grow and thrive. What happens if gravity is no longer part of the equation?
Botanists from Ohio Weslyan University leverage the microgravity environment of the International Space Station to study root growth behaviors and sensory systems in an investigation known as Gravity Perception Systems (Plant Gravity Perception).
«Read the rest of this article»
Written by Jenny Howard
NASA's Johnson Space Center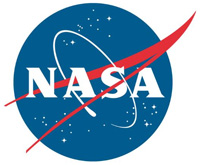 Houston, TX – Watching a bubble float effortlessly through the International Space Station may be mesmerizing and beautiful to witness, but that same bubble is also teaching researchers about how fluids behave differently in microgravity than they do on Earth.
The near-weightless conditions aboard the station allow researchers to observe and control a wide variety of fluids in ways that are not possible on Earth, primarily due to surface tension dynamics and the lack of buoyancy and sedimentation within fluids in the low-gravity environment.
«Read the rest of this article»
NASA Headquarters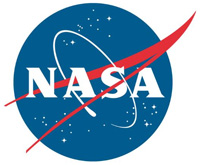 Washington, D.C. – Engineers preparing NASA's deep space exploration systems to support missions to the Moon, Mars, and beyond are gearing up for a busy 2018. The agency aims to complete the manufacturing of all the major hardware by the end of the year for Exploration Mission-1 (EM-1), which will pave the road for future missions with astronauts.
Planes, trains, trucks and ships will move across America and over oceans to deliver hardware for assembly and testing of components for the Orion spacecraft and the Space Launch System (SLS) rocket while teams at NASA's Kennedy Space Center in Florida prepare the Ground Systems infrastructure. Testing will take place from the high seas to the high skies and in between throughout the year and across the country, not only in support of EM-1, but also for all subsequent missions.
«Read the rest of this article»
NASA Headquarters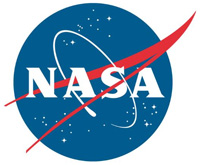 Washington, D.C. – Astronaut John Young, who walked on the Moon during Apollo 16 and commanded the first space shuttle mission, died Friday, January 5th, 2018, at the age of 87 from complications of pneumonia. Young began his impressive career at NASA in 1962, when he was selected from among hundreds of young pilots to join NASA's second astronaut class, known as the "New Nine."
"Today, NASA and the world have lost a pioneer," acting NASA Administrator Robert Lightfoot said in a statement. "Astronaut John Young's storied career spanned three generations of spaceflight; we will stand on his shoulders as we look toward the next human frontier.
«Read the rest of this article»
NASA Headquarters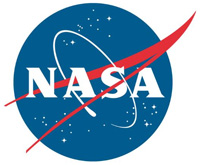 Washington, D.C. – Below are the top images from 2017 that tell the story of building and testing the systems that will send astronauts to deep space destinations including the Moon, Mars and beyond.
Construction Completed for Stand to Test SLS's Largest Fuel Tank
Major construction is complete on NASA's structural test stand that will ensure SLS's liquid hydrogen tank can withstand the extreme forces of launch and ascent. Together, the SLS liquid hydrogen and liquid oxygen tanks will feed 733,000 gallons (nearly 3 million liters) of super-cooled propellant to four RS-25 engines, producing a total of 2 million pounds of thrust at the base of the core stage.
«Read the rest of this article»
Written by Jen Rae Wang / Allard Beutel
NASA Headquarters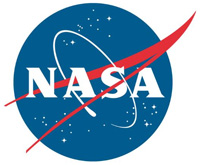 Washington, D.C. – The Moon became a key focus point for NASA in 2017, whether it was blocking out the Sun during one of the most-viewed events in U.S. history, or reinvigorating the agency's human space exploration plans.
One of the numerous NASA-related activities and actions the Trump Administration did in 2017 was to reconstitute the National Space Council. During its first meeting on October 5th, Vice President Mike Pence directed NASA to develop a plan to help extend human exploration across our solar system, and return astronauts to the Moon in preparation for human missions to Mars and other destinations.
«Read the rest of this article»
Written by Jenny Howard
NASA's Johnson Space Center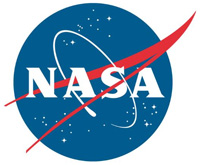 Houston, TX – Being able to identify microbes in real time aboard the International Space Station, without having to send them back to Earth for identification first, would be revolutionary for the world of microbiology and space exploration. The Genes in Space-3 team turned that possibility into a reality this year, when it completed the first-ever sample-to-sequence process entirely aboard the space station.
The ability to identify microbes in space could aid in the ability to diagnose and treat astronaut ailments in real time, as well as assisting in the identification of DNA-based life on other planets. It could also benefit other experiments aboard the orbiting laboratory.
«Read the rest of this article»
Written by Dan Huot
NASA's Johnson Space Center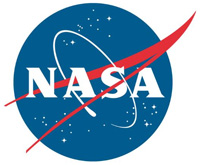 Houston, TX – Three crew members representing the United States, Russia and Japan are on their way to the International Space Station after launching from the Baikonur Cosmodrome in Kazakhstan at 1:21am CST Sunday (1:21pm Baikonur time).
The Soyuz spacecraft carrying NASA's Scott Tingle, Anton Shkaplerov of the Russian space agency Roscosmos, and Norishige Kanai of the Japan Aerospace Exploration Agency is scheduled to dock to the space station's Rassvet module at 2:43am Tuesday, December 19th.
«Read the rest of this article»
NASA Headquarters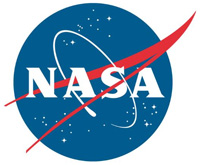 Washington, D.C. – NASA's Orion spacecraft is scheduled to undergo a design test in April 2019 of the capsule's launch abort system (LAS), which is a rocket-powered tower on top of the crew module built to very quickly get astronauts safely away from their launch vehicle if there is a problem during ascent.
This full-stress test of the LAS, called Ascent Abort Test 2 (AA-2), will see a booster, provided by Orbital ATK, launch from Cape Canaveral Air Force Station in Florida, carrying a fully functional LAS and a 22,000 pound Orion test vehicle to an altitude of 32,000 feet at Mach 1.3 (over 1,000 miles an hour).
«Read the rest of this article»