Topic: NASA's Johnson Space Center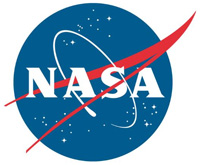 Houston, TX – After a successful launch on Wednesday, September 18th, the Orbital Sciences' Cygnus cargo spacecraft is approaching the International Space Station, signaling the coming completion of NASA's Commercial Orbital Transportation Services (COTS) Program.
The COTS program began back in 2006 with the vision of acquiring cargo resupply and astronaut transportation services to low-Earth orbit from commercial companies.
«Read the rest of this article»
Written by Karen Jenvey
NASA's Ames Research Center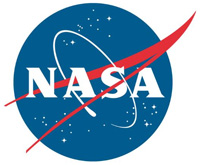 Moffett Field, CA – Scientists found treasure when they studied a meteorite that was recovered April 22nd, 2012 at Sutter's Mill, the gold discovery site that led to the 1849 California Gold Rush. Detection of the falling meteorites by Doppler weather radar allowed for rapid recovery so that scientists could study for the first time a primitive meteorite with little exposure to the elements, providing the most pristine look yet at the surface of primitive asteroids.
An international team of 70 researchers reported in an issue of "Science" that this meteorite was classified as a Carbonaceous-Mighei or CM-type carbonaceous chondrite and that they were able to identify for the first time the source region of these meteorites.
«Read the rest of this article»
Written by Dr. Tony Phillips
Science at NASA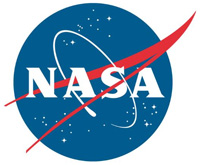 Washington, D.C. – NASA has found a cure for a common phobia–the fear of asking "stupid" questions.
It's not a pill. No therapy is required. The cure is a rubber chicken.
That's right, school kids and even their teachers can find themselves tongue-tied when they come face to face with an astronaut or astrophysicist. This interferes with NASA's mission to reach out, inspire, and educate. "But nobody's afraid to talk to a rubber chicken," says Romeo Durscher of Stanford University, executive secretary for a fowl NASA ambassador named "Camilla" who's taking classrooms by storm.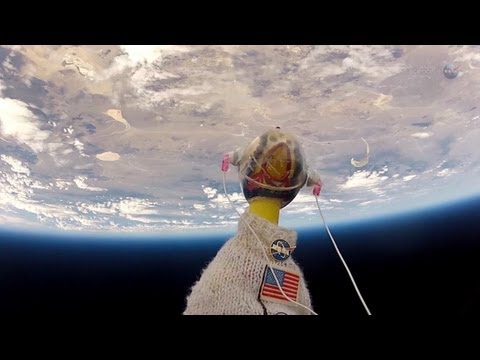 «Read the rest of this article»
Written by Josh Byerly
NASA's Johnson Space Center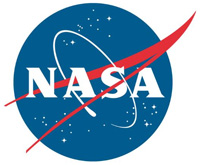 Houston, TX – A Space Exploration Technologies (SpaceX) Dragon spacecraft splashed down in the Pacific Ocean at 2:22pm CDT Sunday a few hundred miles west of Baja California, Mexico. The splashdown successfully ended the first contracted cargo delivery flight contracted by NASA to resupply the International Space Station.
"With a big splash in the Pacific Ocean, we are reminded American ingenuity is alive and well and keeping our great nation at the cutting edge of innovation and technology development," said NASA Administrator Charles Bolden.
«Read the rest of this article»
Written by Kim Henry
NASA's Marshall Space Flight Center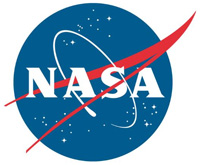 Huntsville, AL – The rocket that will launch humans farther into space than ever before passed a major NASA review Wednesday. The Space Launch System (SLS) Program completed a combined System Requirements Review and System Definition Review, which set requirements of the overall launch vehicle system. SLS now moves ahead to its preliminary design phase.
The SLS will launch NASA's Orion spacecraft and other payloads, and provide an entirely new capability for human exploration beyond low Earth orbit.
«Read the rest of this article»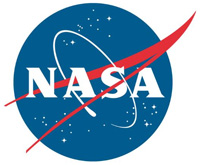 Washington, D.C. – In a space agency filled with trailblazers, Sally K. Ride was a pioneer of a different sort. The soft-spoken California physicist broke the gender barrier 29 years ago when she rode to orbit aboard space shuttle Challenger to become America's first woman in space.
"Sally Ride broke barriers with grace and professionalism – and literally changed the face of America's space program," said NASA Administrator Charles Bolden. "The nation has lost one of its finest leaders, teachers and explorers. Our thoughts and prayers are with Sally's family and the many she inspired. She will be missed, but her star will always shine brightly."
«Read the rest of this article»
Six Restored Videos Are Included At Bottom of the Article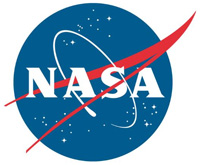 Washington, D.C. – In July 2009 in celebration of the fortieth anniversary of the Apollo 11 moon landing, NASA released newly restored video from the July 20th, 1969, live television broadcast of the Apollo 11 moonwalk.
The initial video release, part of a larger Apollo 11 moonwalk restoration project, features 15 key moments from the historic lunar excursion of Neil Armstrong and Buzz Aldrin.
A team of Apollo-era engineers, who helped produce the 1969 live broadcast of the moonwalk, acquired the best of the broadcast-format video from a variety of sources for the restoration effort.
«Read the rest of this article»
NASA's Johnson Space Center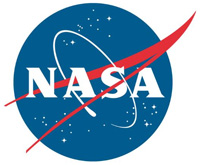 Houston, TX – Imagine a work place where it's perfectly OK to break stuff … on purpose. There is such a place at Johnson Space Center in the Structures Test Lab (STL). A team of technicians and engineers spend their days conducting structural static load testing of assemblies and components to support programs and organizations inside and outside of JSC.
The lab performs about 30 tests per year, and much of what they do involves mechanical properties testing, which means they assess the strength and durability of a range of materials and perform full-scale verification testing of payloads and spacecraft structures.
«Read the rest of this article»
Written by Jennifer Stanfield
NASA's Marshall Space Flight Center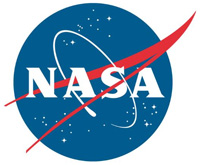 Huntsville, AL – When NASA conducts its first test launch of the Orion spacecraft in 2014, the crew module's designers will record invaluable data about its performance — from launch and flight, to re-entry and landing.
Orion will carry astronauts farther into space than ever before, sustaining the crew during space travel and providing emergency abort capability and safe re-entry from deep space. Orion will launch atop the Space Launch System (SLS), NASA's next flagship rocket currently under design. The SLS will power the Orion spacecraft on deep space missions to asteroids, the moon, Mars and other destinations in our solar system. The first flight test of the full-scale SLS is planned for 2017.
«Read the rest of this article»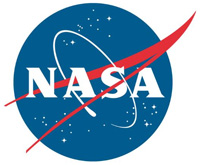 Houston, TX – Scientists at NASA's Johnson Space Center (JSC) are preparing to curate and analyze samples from the first U.S. mission to return samples from an asteroid.
The Origins-Spectral Interpretation-Resource Identification-Security-Regolith Explorer, or OSIRIS-REx, was selected by NASA in late May as the third mission in its New Frontiers Program. The robotic spacecraft will launch in 2016 and rendezvous with the near-Earth asteroid 1999 RQ36 in 2020. A robotic arm will collect at least 60 grams of material from the surface of the asteroid to be returned to Earth in 2023 for worldwide distribution by the NASA Astromaterials Curation Facility at JSC.
«Read the rest of this article»