Topic: NASA's Johnson Space Center
NASA Headquarters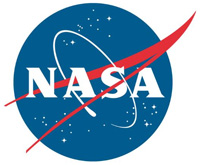 Washington, D.C. – Engineers working on NASA's Orion kicked off summer with a series of important tests for some of the spacecraft's critical safety systems. In the Utah desert, the skies over Arizona and the water at Johnson Space Center in Houston, the team is making sure Orion is safe from launch to splashdown.
At the Promontory, Utah, facility of Orion subcontractor Orbital ATK, engineers tested the abort motor for Orion's launch abort system June 15th, firing the 17-foot tall motor for five seconds. The motor was fastened to a vertical test stand with its nozzles pointed toward the sky for the test. It produced enough thrust to lift 66 large SUVs off the ground and helps qualify the system for future missions with astronauts.
«Read the rest of this article»
Written by Jenny Howard
International Space Station Program Science Office
NASA's Johnson Space Center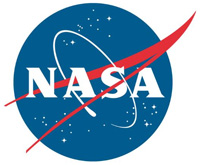 Houston, TX – On Earth, research into antibody-drug conjugates to treat cancer has been around a while. The research presents a problem, though, because Earth-based laboratories aren't able to mimic the shape of the cancer cell within the body, which can sometimes produce incorrect findings.
The International Space Station's unique microgravity environment allows scientists to approach the research from a new, 3-D angle.
«Read the rest of this article»
Written by Laurie Cantillo / Dwayne Brown
NASA Headquarters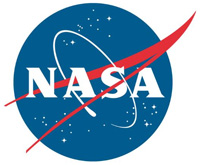 Washington, D.C. – NASA scientists have found a wide diversity of minerals in the initial samples of rocks collected by the Curiosity rover in the lowermost layers of Mount Sharp on Mars, suggesting that conditions changed in the water environments on the planet over time.
Curiosity landed near Mount Sharp in Gale Crater in August 2012. It reached the base of the mountain in 2014. Layers of rocks at the base of Mount Sharp accumulated as sediment within ancient lakes around 3.5 billion years ago. Orbital infrared spectroscopy had shown that the mountain's lowermost layers have variations in minerals that suggest changes in the area have occurred.
«Read the rest of this article»
Written by Andrew Good
NASA's Jet Propulsion Laboratory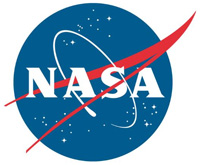 Pasadena, CA – This summer, an ice chest-sized box will fly to the International Space Station, where it will create the coolest spot in the universe.
Inside that box, lasers, a vacuum chamber and an electromagnetic "knife" will be used to cancel out the energy of gas particles, slowing them until they're almost motionless. This suite of instruments is called the Cold Atom Laboratory (CAL), and was developed by NASA's Jet Propulsion Laboratory in Pasadena, California. CAL is in the final stages of assembly at JPL, ahead of a ride to space this August on SpaceX CRS-12.
Its instruments are designed to freeze gas atoms to a mere billionth of a degree above absolute zero. That's more than 100 million times colder than the depths of space.
«Read the rest of this article»
Written by Cheryl Warner
NASA Headquarters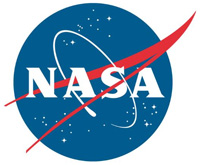 Washington, D.C. – NASA is assessing the feasibility of adding a crew to the first integrated flight of the agency's Space Launch System (SLS) rocket and Orion spacecraft, Exploration Mission-1 (EM-1). NASA is building new deep space capabilities to take humans farther into the solar system than we have ever traveled, and ultimately to Mars.
Acting Administrator Robert Lightfoot announced February 15th that he had asked William Gerstenmaier, associate administrator for NASA's Human Exploration and Operations Mission Directorate in Washington, to conduct the study, and it is now underway. NASA expects it to be completed in early spring.
«Read the rest of this article»
Written by Eric Gillard
NASA Langley Research Center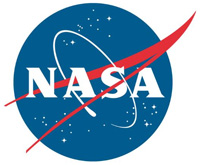 Hampton, VA – Brooke Thornton has devoted eight years to a project that aims to check on the atmospheric health of the Earth. Needless to say, when NASA's Stratospheric Aerosol and Gas Experiment III on the International Space Station (SAGE III on ISS) launches, she'll be among the many cheering and working for its success in space.
"After seeing SAGE III mature from concept, to development, to assembly and testing, and preparing for mission ops … I'm excited to see it launch so we get the science we have worked so hard for," she said.
«Read the rest of this article»
NASA Headquarters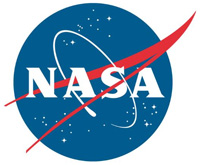 Washington, D.C. – As Super Bowl LI in Houston Texas approaches and players, coaches and a host of personnel behind the scenes prepare for the big game in Space City, NASA remains on the cutting edge of human space exploration, setting its sights on the journey to Mars.
A football player's journey to the end zone, though, has a lot more in common to space exploration than one might think.
Here are five similarities.
«Read the rest of this article»
Written by Bob Jacobs / Allard Beutel
NASA Headquarters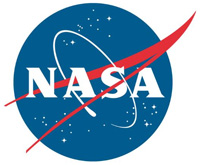 Washington, D.C. – In 2016, NASA drove advances in technology, science, aeronautics and space exploration that enhanced the world's knowledge, innovation, and stewardship of Earth.
"This past year marked record-breaking progress in our exploration objectives," said NASA Administrator Charles Bolden. "We advanced the capabilities we'll need to travel farther into the solar system while increasing observations of our home and the universe, learning more about how to continuously live and work in space, and, of course, inspiring the next generation of leaders to take up our Journey to Mars and make their own discoveries."
«Read the rest of this article»
Written by Gina Anderson
NASA Headquarters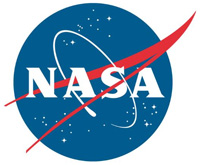 Washington, D.C. – NASA has released its Spinoff 2017 publication, which takes a close look at 50 different companies that are using NASA technology — innovations developed by NASA, including JPL; with NASA funding; or under a contract with the agency — in products that we all benefit from.
Whether it's the self-driving tractor that harvests food, cameras used in car-crash safety tests, or tools making brain surgery safer, NASA technology plays a significant role in our daily lives.
«Read the rest of this article»
NASA Headquarters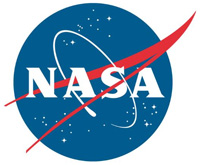 Washington, D.C. – When astronauts in the Orion spacecraft travel beyond the moon to explore deep space destinations, they'll need a robust diet to keep them healthy and sharp.
While crew members aboard the International Space Station can choose from approximately 200 items for their meals and have the space to stow an array of options, feeding the crew on deep space missions presents several unique challenges that NASA scientists are working to tackle.
«Read the rest of this article»