Topic: NASA's Langley Research Center
Written by Alan Buis
NASA's Jet Propulsion Laboratory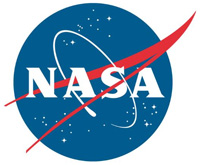 Pasadena, CA – Five new NASA airborne field campaigns, including one managed by NASA's Jet Propulsion Laboratory, Pasadena, California, will take to the skies starting in 2015 to investigate how long-range air pollution, warming ocean waters and fires in Africa affect our climate.
These studies into several incompletely understood Earth system processes were competitively selected as part of NASA's Earth Venture-class projects. Each project is funded at a total cost of no more than $30 million over five years. This funding includes initial development, field campaigns and analysis of data.
«Read the rest of this article»
Written by Alan Buis
NASA's Jet Propulsion Laboratory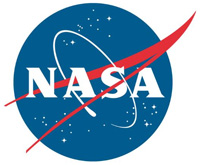 Pasadena, CA – A new space-based instrument to study how effectively plants use water is being developed at NASA's Jet Propulsion Laboratory, Pasadena, California. The instrument, called the ECOsystem Spaceborne Thermal Radiometer Experiment on Space Station (ECOSTRESS), will monitor one of the most basic processes in living plants: the loss of water through the tiny pores in leaves.
When people lose water through their pores, the process is called sweating. The related process in plants is known as transpiration. Because water that evaporates from soil around plants also affects the amount of water that plants can use, ECOSTRESS will measure combined evaporation and transpiration, known as evapotranspiration.
«Read the rest of this article»
Written by Tony Phillips
Science at NASA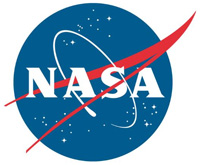 Washington, D.C. – Climate change is a global phenomenon, yet Earth scientists are keeping a wary eye on one place in particular–the Arctic.
"Polar regions are important for us to study right now," explains Tom Wagner of NASA's Earth Science Division in Washington DC. "They are changing rapidly."
One of the most visible of signs of warming is the retreat of Arctic sea ice. Every year, sea ice waxes and wanes in a normal response to the changing of seasons; the annual sea ice minimum occurs near the end of northern summer. Since the 1970s, researchers carefully watched to see if the rhythm of Arctic sea ice would respond to global warming.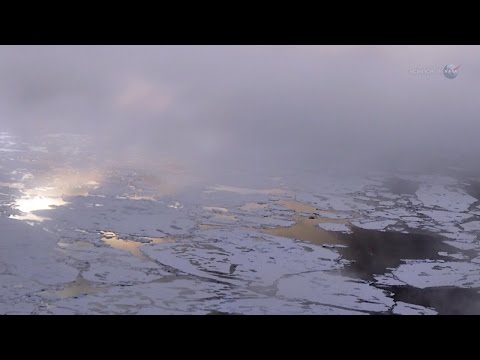 «Read the rest of this article»
Written by Frank Jennings, Jr.
NASA Glenn Research Center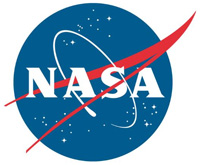 Cleveland, OH – Since the Concorde's final landing at London's Heathrow Airport nearly a decade ago, commercial supersonic air travel has been as elusive as a piece of lost luggage. However, this hasn't stopped NASA from continuing the quest to develop solutions that will help get supersonic passenger travel off the ground once more.
And, while aerospace engineers have made significant progress in their understanding of supersonic flight, one significant challenge remains: the loud sonic boom.
«Read the rest of this article»
Written by Rachel Hoover
NASA Ames Research Center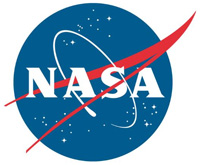 Mountain View, CA – NASA's Global Hawk research aircraft returned to its base at NASA's Armstrong Flight Research Center at Edwards Air Force Base, CA, early Friday morning March 14th, marking the completion of flights in support of this year's Airborne Tropical Tropopause Experiment (ATTREX), a multi-year NASA airborne science campaign.
On February 13th, the autonomously operated aircraft began conducting science flights from Andersen Air Force Base on Guam in the western Pacific region on a mission to track changes in the upper atmosphere and help researchers understand how these changes affect Earth's climate.
«Read the rest of this article»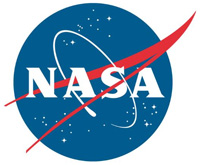 Pasadena, CA – The Rim Fire burning in and near Yosemite National Park in California continues to grow and move its way up in the record books. As of August 27th, CAL FIRE (California Department of Forestry and Fire Protection) reports that the fire, which started August 17th, had consumed nearly 180,000 acres, making it the seventh largest wildfire in California's recorded history.
The fire is one of 10 active major wildfires burning across California as of August 27th.
«Read the rest of this article»
Written by Kathy Barnstorff
NASA Langley Research Center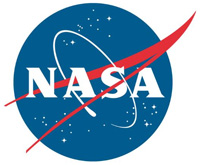 Hampton, VA – Anybody who says NASA researchers don't know how to have a smashing good time has not met a team at NASA's Langley Research Center in Hampton, VA.
They are test engineers whose job it is to make aircraft safer by crashing them.
In late August those engineers plan to drop a 45-foot long helicopter fuselage from about 30 feet to test improved seat belts and seats and to collect crash worthiness data.
«Read the rest of this article»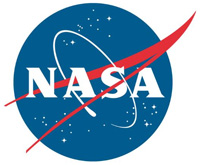 Washington, D.C. – NASA recently completed a major space technology development milestone by successfully testing a pressurized, large cryogenic propellant tank made of composite materials. The composite tank will enable the next generation of rockets and spacecraft needed for space exploration.
Cryogenic propellants are gasses chilled to subfreezing temperatures and condensed to form highly combustible liquids, providing high-energy propulsion solutions critical to future, long-term human exploration missions beyond low-Earth orbit.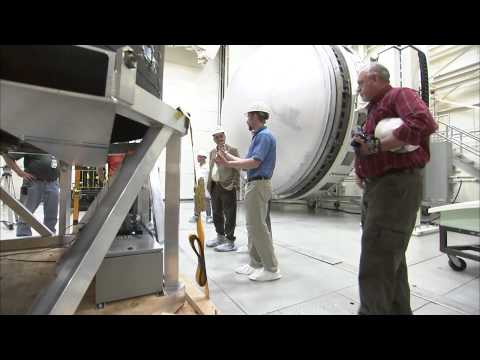 «Read the rest of this article»
Written by Dr. Tony Phillips
Science at NASA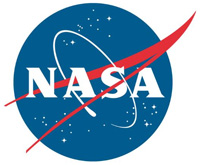 Washington, D.C. – Ozone stinks. People who breathe it gag as their lungs burn. The EPA classifies ground-level ozone as air pollution.
Yet without it, life on Earth would be impossible.
A fragile layer of ozone 25 km above Earth's surface is all that stands between us and some of the harshest UV rays from the sun. The ozone molecule O3 blocks radiation which would otherwise burn skin and cause cancer.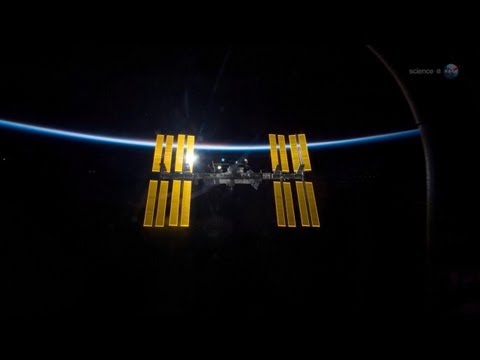 «Read the rest of this article»
Written by Jim Banke
NASA's Aeronautics Research Mission Directorate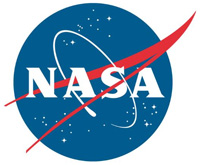 Washington, D.C. – Traveling by air this holiday season, or any time of year? If so then you'll be in the company of millions who are directly benefiting from the ongoing research performed by NASA's aeronautical innovators now, and in the future.
During 2012, NASA's Aeronautics Research Mission Directorate continued a wide range of research projects aimed at advancing the science of flight.
«Read the rest of this article»