Topic: NASA's Langley Research Center
Written by Carol Rasmussen
NASA's Earth Science News Team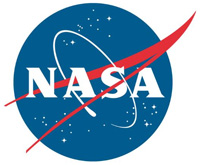 Washington, D.C. – A NASA-funded field campaign getting underway in Florida on May 25th has a real shot at improving meteorologists' ability to answer some of the most fundamental questions about weather: Where will it rain? When? How much?
Called the Convective Processes Experiment (CPEX), the campaign is using NASA's DC-8 airborne laboratory outfitted with five complementary research instruments designed and developed at NASA.
The plane also will carry small sensors called dropsondes that are dropped from the plane and make measurements as they fall.
«Read the rest of this article»
NASA Headquarters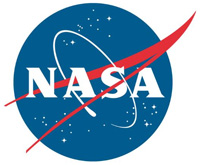 Washington, D.C. – Mastering the intricacies of controlling matter at the nanoscale level is part of a revolutionary quest to apply nanotechnology to benefit industrial processes. A key element of that technology is the use of carbon nanotubes.
Carbon nanotubes are small hollow tubes with diameters of 0.7 to 50 nanometers and lengths generally in the tens of microns. While ultra-small, carbon nanotubes offer big-time attributes.
For instance, materials can be manufactured that exhibit superior strength but are still extremely lightweight. Think in terms of 200 times the strength and five times the elasticity of steel. For good measure, add in that they offer highly-efficient electrical and thermal conductivity.
«Read the rest of this article»
Written by Andrew Good
NASA's Jet Propulsion Laboratory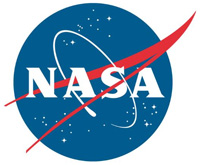 Pasadena, CA – A mechanical rover inspired by a Dutch artist. A weather balloon that recharges its batteries in the clouds of Venus.
These are just two of the five ideas that originated at NASA's Jet Propulsion Laboratory in Pasadena, California, and are advancing for a new round of research funded by the agency.
In total, the space agency is investing in 22 early-stage technology proposals that have the potential to transform future human and robotic exploration missions, introduce new exploration capabilities, and significantly improve current approaches to building and operating aerospace systems.
«Read the rest of this article»
Written by Samson Reiny
NASA Earth Science News Team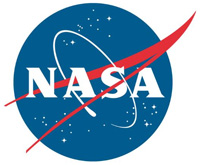 Washington, D.C. – The number of instruments on the International Space Station dedicated to observing Earth to increase our understanding of our home planet continues to grow.
Two new instruments are scheduled to make their way to the station on the SpaceX Dragon capsule.
The Stratospheric Aerosol and Gas Experiment (SAGE) III instrument will monitor the condition of the ozone layer, which covers an area in the stratosphere 10 to 30 miles (16 to 48 kilometers) above Earth and protects the planet from the sun's harmful ultraviolet radiation.
«Read the rest of this article»
Written by Eric Gillard
NASA Langley Research Center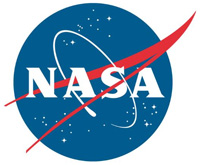 Hampton, VA – Brooke Thornton has devoted eight years to a project that aims to check on the atmospheric health of the Earth. Needless to say, when NASA's Stratospheric Aerosol and Gas Experiment III on the International Space Station (SAGE III on ISS) launches, she'll be among the many cheering and working for its success in space.
"After seeing SAGE III mature from concept, to development, to assembly and testing, and preparing for mission ops … I'm excited to see it launch so we get the science we have worked so hard for," she said.
«Read the rest of this article»
Written by Bob Jacobs / Allard Beutel
NASA Headquarters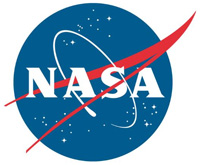 Washington, D.C. – In 2016, NASA drove advances in technology, science, aeronautics and space exploration that enhanced the world's knowledge, innovation, and stewardship of Earth.
"This past year marked record-breaking progress in our exploration objectives," said NASA Administrator Charles Bolden. "We advanced the capabilities we'll need to travel farther into the solar system while increasing observations of our home and the universe, learning more about how to continuously live and work in space, and, of course, inspiring the next generation of leaders to take up our Journey to Mars and make their own discoveries."
«Read the rest of this article»
Written by Alan Buis
NASA's Jet Propulsion Laboratory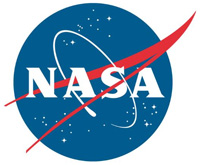 Pasadena, CA – NASA confirmed Friday morning that all eight spacecraft of its latest Earth science mission are in good shape. The Cyclone Global Navigation Satellite System (CYGNSS) will provide scientists with advanced technology to see inside tropical storms and hurricanes as never before.
CYGNSS launched into orbit at 5:37am PST (8:37am EST) Thursday aboard an Orbital ATK air-launched Pegasus XL launch vehicle. The rocket was dropped and launched from Orbital's Stargazer L-1011 aircraft, which took off from Cape Canaveral Air Force Station in Florida, over the Atlantic Ocean, off the coast of central Florida.
«Read the rest of this article»
Written by Joe Atkinson
NASA's Langley Research Center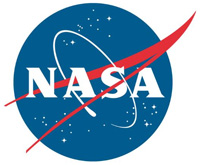 Hampton, VA – It's a complex and daunting thing, dreaming up ways to assemble spacecraft in space.
But don't tell that to a few whip-smart college students — they're up for the challenge.
In fact, five university teams will soon get the chance to make the case for their in-space spacecraft assembly concepts as part of the 2017 Breakthrough, Innovative and Game-changing (BIG) Idea Challenge.
«Read the rest of this article»
Written by Jim Banke
NASA's Aeronautics Research Mission Directorate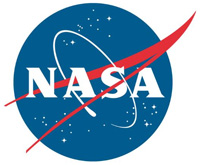 Hampton, VA – Commercial airline pilots who as children played "Follow the Leader" will have no problem with a new air traffic control innovation NASA and its partners are working on that also will make passengers happier.
It's called Flight Deck Interval Management, or FIM, and it promises to safely increase the number of airplanes that can land on the same runway at busy airports by more precisely managing the time, or interval, between each aircraft arrival.
«Read the rest of this article»
Written by Sam McDonald
NASA Langley Research Center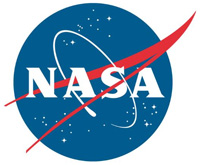 Hampton, VA – The celebrated robot ISAAC now has a hermetically sealed workshop where it's free to follow its prime directive: discovering bold new ways of making composite materials for the air and space vehicles of tomorrow.
The $750,000 air-tight, temperature- and moisture-controlled enclosure — an unusually capable clean room — was completed in July and now keeps the surrounding air pristine for ISAAC, a multi-million-dollar robot on a mission to build experimental composite structures.
«Read the rest of this article»