Topic: NASA's Marshall Space Flight Center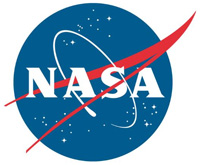 Pasadena, CA – Three finalists have been selected by NASA from among a dozen concepts for future small satellites.
The finalists include a 2022 robotic mission to study two asteroid systems, twin spacecraft to study the effects of energetic particles around Mars, and a lunar orbiter managed by NASA's Jet Propulsion Laboratory in Pasadena, California, to study water on the Moon.
«Read the rest of this article»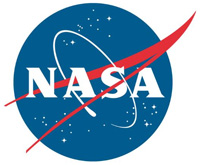 Pasadena, CA – NASA InSight's heat probe has been unable to dig very far on the surface of Mars. Scientists and engineers have a new plan for getting the probe also known as the "mole," digging again on Mars. Part of an instrument called the Heat Flow and Physical Properties Package (HP3), the mole is a self-hammering spike designed to dig as much as 16 feet (5 meters) below the surface and record temperature.
But the mole hasn't been able to dig deeper than about 12 inches (30 centimeters) below the Martian surface since February 28th, 2019.
«Read the rest of this article»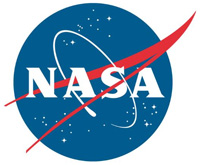 Huntsville, AL – Evidence that pairs of stars have been kicked out of their host galaxies has been found by scientists. This discovery, made using data from NASA's Chandra X-ray Observatory, is one of the clearest examples of stellar pairs being expelled from their galactic base.
Astronomers use the term "binary" system to refer to pairs of stars orbiting around each other. These stellar pairs can consist of combinations of stars like our Sun, or more exotic and denser varieties such as neutron stars or even black holes.
«Read the rest of this article»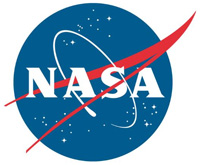 Pasadena, CA – The first definitive detection beyond our world of an internal magnetic field that changes over time was detected during NASA's Juno mission to Jupiter. It's a phenomenon called secular variation. The gas giant's secular variation is most likely driven by the planet's deep atmospheric winds, Juno determined.
The discovery will help scientists further understand Jupiter's interior structure – including atmospheric dynamics – as well as changes in Earth's magnetic field. A paper on the discovery was published today in the journal Nature Astronomy.
«Read the rest of this article»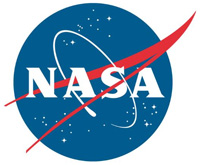 Washington, D.C. – NASA looks to put American astronauts, the first woman and next man, on the Moon's south pole by 2024 and establish sustainable missions by 2028. In order to do so, NASA has picked 11 companies to conduct studies and produce prototypes of human landers for its Artemis lunar exploration program.
"To accelerate our return to the Moon, we are challenging our traditional ways of doing business. We will streamline everything from procurement to partnerships to hardware development and even operations," said Marshall Smith, director for human lunar exploration programs at NASA Headquarters.
«Read the rest of this article»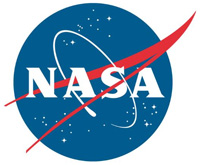 Pasadena, CA – Catastrophic dust storms have the potential to end a mission like NASA' Insight Lander as it did with NASA's Opportunity rover. The same winds that blanket Mars with dust can also blow that dust away. Far more often, passing winds cleared off the rover's solar panels and gave it an energy boost. Those dust clearings allowed Opportunity and its sister rover, Spirit, to survive for years beyond their 90-day expiration dates.
Dust clearings are also expected for Mars' newest inhabitant, the InSight lander. Because of the spacecraft's weather sensors, each clearing can provide crucial science data on these events, as well – and the mission already has a glimpse at that.
«Read the rest of this article»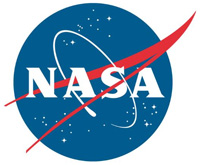 Pasadena, CA – NASA's InSight lander takes several photos of the sunrise and sunset on Mars.
A camera on the spacecraft's robotic arm snapped the photos on April 24th and 25th, the 145th Martian day, or sol, of the mission. In local Mars time, the shots were taken starting around 5:30am and then again starting around 6:30pm.
As a bonus, a camera under the lander's deck also caught clouds drifting across the Martian sky at sunset.
«Read the rest of this article»
NASA Jet Propulsion Laboratory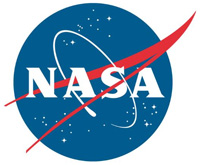 Pasadena, CA – NASA's Mars InSight lander has measured and recorded for the first time ever a likely "marsquake."
The faint seismic signal, detected by the lander's Seismic Experiment for Interior Structure (SEIS) instrument, was recorded on April 6th, 2019 the lander's 128th Martian day, or sol. This is the first recorded trembling that appears to have come from inside the planet, as opposed to being caused by forces above the surface, such as wind. Scientists still are examining the data to determine the exact cause of the signal.
«Read the rest of this article»
NASA Stennis Space Center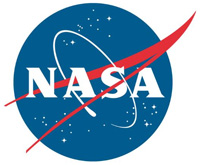 Bay St. Louis, MS – NASA is a step closer to returning astronauts to the Moon in the next five years following a successful engine test on Thursday at NASA's Stennis Space Center near Bay St. Louis, Mississippi. The latest "hot fire" was the culmination of four-plus years of testing for the RS-25 engines that will send the first four Space Launch System (SLS) rockets into space.
"This completes four years of focused work by an exceptional Stennis test team," Stennis Director Rick Gilbrech said. "It represents yet another chapter in Stennis' long history of testing leadership and excellence in support of this nation's space exploration efforts. Everyone involved should feel proud of their work and contributions."
«Read the rest of this article»
NASA Headquarters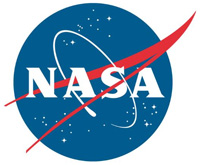 Washington, D.C. – A NASA spacecraft that will return a sample of a near-Earth asteroid named Bennu to Earth in 2023 made the first-ever close-up observations of particle plumes erupting from an asteroid's surface. Bennu also revealed itself to be more rugged than expected, challenging the mission team to alter its flight and sample collection plans, due to the rough terrain.
Bennu is the target of NASA's Origins, Spectral Interpretation, Resource Identification, Security-Regolith Explorer (OSIRIS-REx) mission, which began orbiting the asteroid on December 31st. Bennu, which is only slightly wider than the height of the Empire State Building, may contain unaltered material from the very beginning of our solar system.
«Read the rest of this article»