Topic: NASA's New Horizons Spacecraft
Written by Frank Tavares
NASA's Ames Research Center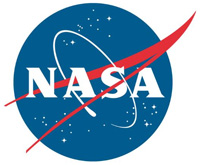 Mountain View, CA – NASA's New Horizons mission revolutionized our knowledge of Pluto when it flew past that distant world in July 2015. Among its many discoveries were images of strange formations resembling giant knife blades of ice, whose origin had remained a mystery.
Now, scientists have turned up a fascinating explanation for this "bladed terrain": the structures are made almost entirely of methane ice, and likely formed as a specific kind of erosion wore away their surfaces, leaving dramatic crests and sharp divides.
«Read the rest of this article»
NASA Headquarters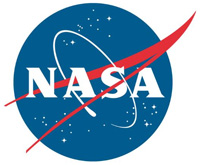 Washington, D.C. – A primitive solar system object that's more than four billion miles (6.5 billion kilometers) away passed in front of a distant star as seen from Earth. Just before midnight Eastern Time Sunday (12:50am local time July 17th), several telescopes deployed by the New Horizons team in a remote part of Argentina were in precisely the right place at the right time to catch its fleeting shadow — an event that's known as an occultation.
In a matter of seconds, NASA's New Horizons team captured new data on its elusive target, an ancient Kuiper Belt object known as 2014 MU69. Weary but excited team members succeeded in detecting the spacecraft's next destination, in what's being called the most ambitious and challenging ground occultation observation campaign in history.
«Read the rest of this article»
NASA Ames Research Center
SOFIA Science Center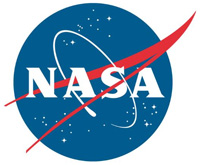 Moffett Field, CA – On July 10th, researchers using NASA's Stratospheric Observatory for Infrared Astronomy, or SOFIA, will attempt to study the environment around a distant Kuiper Belt Object, 2014 MU69, which is the next flyby target for NASA's New Horizons spacecraft.
When New Horizons flies by it, MU69 will be the most distant object ever explored by a spacecraft, over a billion miles farther from our sun than Pluto. This ancient Kuiper Belt object is not well understood because it is faint, small (likely 12-25-mile (20-40-kilometer across, or possibly even smaller according to recent ground-based observations), and very far away (approximately 4.1 billion miles from Earth).
«Read the rest of this article»
NASA Headquarters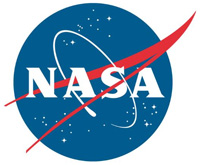 Washington, D.C. – NASA's New Horizons spacecraft doesn't zoom past its next science target until New Year's Day 2019, but the Kuiper Belt object, known as 2014 MU69, is already revealing surprises.
Scientists have been sifting through data gathered from observing the object's quick pass in front of a star – an astronomical event known as an occultation – on June 3rd.
More than 50 mission team members and collaborators set up telescopes across South Africa and Argentina, along a predicted track of the narrow shadow of MU69 that the occultation would create on Earth's surface, aiming to catch a two-second glimpse of the object's shadow as it raced across the Earth.
«Read the rest of this article»
NASA Headquarters
How time and our spacecraft fly – especially when you're making history at 32,000 miles (51,500 kilometers) per hour.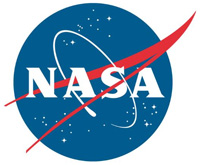 Washington, D.C. – Continuing on its path through the outer regions of the solar system, NASA's New Horizons spacecraft has now traveled half the distance from Pluto – its storied first target – to 2014 MU69, the Kuiper Belt object (KBO) it will fly past on January 1st, 2019.
The spacecraft reached that milestone at midnight (UTC) on April 3rd – or 7:00pm CT on April 2nd – when it was 486.19 million miles (782.45 million kilometers) beyond Pluto and the same distance from MU69.
«Read the rest of this article»
NASA's Ames Research Center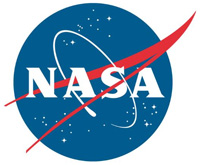 Moffett Field, CA – New observations show that Ceres, the largest body in the asteroid belt, does not appear to have the carbon-rich surface composition that space- and ground-based telescopes previously indicated.
Using data primarily from NASA's Stratospheric Observatory for Infrared Astronomy, SOFIA, a team of astronomers has detected the presence of substantial amounts of material on the surface of Ceres that appear to be fragments of other asteroids containing mostly rocky silicates.
«Read the rest of this article»
NASA Headquarters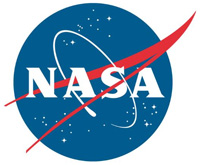 Washington, D.C. – What would it be like to actually land on Pluto? This movie was made from more than 100 images taken by NASA's New Horizons spacecraft over six weeks of approach and close flyby in the summer of 2015.
The video offers a trip down onto the surface of Pluto — starting with a distant view of Pluto and its largest moon, Charon — and leading up to an eventual ride in for a "landing" on the shoreline of Pluto's informally named Sputnik Planitia.
«Read the rest of this article»
Written by DC Agle
NASA's Jet Propulsion Laboratory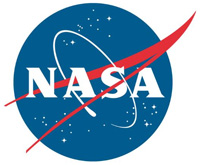 Pasadena, CA – NASA has selected two missions that have the potential to open new windows on one of the earliest eras in the history of our solar system – a time less than 10 million years after the birth of our sun. The missions, known as Lucy and Psyche, were chosen from five finalists and will proceed to mission formulation, with the goal of launching in 2021 and 2023, respectively.
"Lucy will visit a target-rich environment of Jupiter's mysterious Trojan asteroids, while Psyche will study a unique metal asteroid that's never been visited before," said Thomas Zurbuchen, associate administrator for NASA's Science Mission Directorate in Washington. "This is what Discovery Program missions are all about – boldly going to places we've never been to enable groundbreaking science."
«Read the rest of this article»
Written by Bob Jacobs / Allard Beutel
NASA Headquarters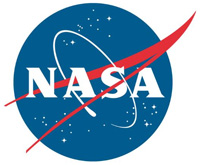 Washington, D.C. – In 2016, NASA drove advances in technology, science, aeronautics and space exploration that enhanced the world's knowledge, innovation, and stewardship of Earth.
"This past year marked record-breaking progress in our exploration objectives," said NASA Administrator Charles Bolden. "We advanced the capabilities we'll need to travel farther into the solar system while increasing observations of our home and the universe, learning more about how to continuously live and work in space, and, of course, inspiring the next generation of leaders to take up our Journey to Mars and make their own discoveries."
«Read the rest of this article»
NASA Headquarters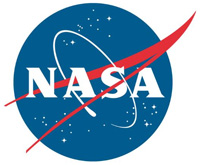 Washington, D.C. – Humanity's great leap into the space between the stars has, in a sense, already begun. NASA's Voyager 1 probe broke through the sun's magnetic bubble to touch the interstellar wind. Voyager 2 isn't far behind. New Horizons shot past Pluto on its way to encounters with more distant dwarf worlds, the rubble at the solar system's edge.
Closer to home, we're working on techniques to help us cross greater distances. Astronauts feast on romaine lettuce grown aboard the International Space Station, perhaps a preview of future banquets en route to Mars, or to deep space.
«Read the rest of this article»