Topic: NASA's NICER Instrument
Written by Lori Keesey
NASA's Goddard Space Flight Center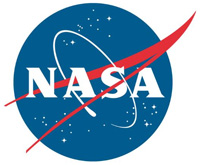 Greenbelt, MD – NASA scientists, engineers, and technologists are preparing for a new era of human exploration at the Moon, which includes a new launch system, capsule, and lunar-orbiting outpost that will serve as the jumping-off point for human spaceflight deeper into the Solar System.
NASA's Goddard Space Flight Center in Greenbelt, Maryland, is playing a vital role in these initiatives, particularly in the areas of communications and instrument development as evidenced by the recent award of five proposals under NASA's Development and Advancement of Lunar Instrumentation (DALI) to advance spacecraft-based instrument for use in lunar-landing missions.
The technologies needed for sustainable exploration at the Moon will have to be powerful, multipurpose, and fast, said Jake Bleacher, Chief Scientist for the Human Exploration and Operations Mission Directorate.
«Read the rest of this article»
Written by Jeanette Kazmierczak
NASA's Goddard Space Flight Center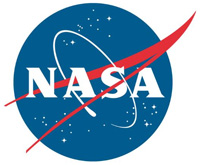 Greenbelt, MD – Scientists have charted the environment surrounding a stellar-mass black hole that is 10 times the mass of the Sun using NASA's Neutron star Interior Composition Explorer (NICER) payload aboard the International Space Station.
NICER detected X-ray light from the recently discovered black hole, called MAXI J1820+070 (J1820 for short), as it consumed material from a companion star. Waves of X-rays formed "light echoes" that reflected off the swirling gas near the black hole and revealed changes in the environment's size and shape.
«Read the rest of this article»