Topic: NASA's Space Launch System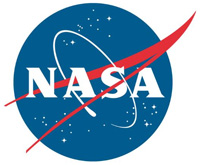 Washington, D.C. – NASA looks to put American astronauts, the first woman and next man, on the Moon's south pole by 2024 and establish sustainable missions by 2028. In order to do so, NASA has picked 11 companies to conduct studies and produce prototypes of human landers for its Artemis lunar exploration program.
"To accelerate our return to the Moon, we are challenging our traditional ways of doing business. We will streamline everything from procurement to partnerships to hardware development and even operations," said Marshall Smith, director for human lunar exploration programs at NASA Headquarters.
«Read the rest of this article»
NASA Stennis Space Center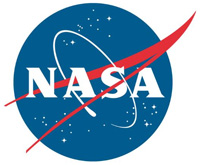 Bay St. Louis, MS – NASA is a step closer to returning astronauts to the Moon in the next five years following a successful engine test on Thursday at NASA's Stennis Space Center near Bay St. Louis, Mississippi. The latest "hot fire" was the culmination of four-plus years of testing for the RS-25 engines that will send the first four Space Launch System (SLS) rockets into space.
"This completes four years of focused work by an exceptional Stennis test team," Stennis Director Rick Gilbrech said. "It represents yet another chapter in Stennis' long history of testing leadership and excellence in support of this nation's space exploration efforts. Everyone involved should feel proud of their work and contributions."
«Read the rest of this article»
Written by Lori Keesey
NASA's Goddard Space Flight Center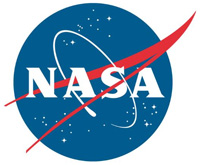 Greenbelt, MD – NASA scientists, engineers, and technologists are preparing for a new era of human exploration at the Moon, which includes a new launch system, capsule, and lunar-orbiting outpost that will serve as the jumping-off point for human spaceflight deeper into the Solar System.
NASA's Goddard Space Flight Center in Greenbelt, Maryland, is playing a vital role in these initiatives, particularly in the areas of communications and instrument development as evidenced by the recent award of five proposals under NASA's Development and Advancement of Lunar Instrumentation (DALI) to advance spacecraft-based instrument for use in lunar-landing missions.
The technologies needed for sustainable exploration at the Moon will have to be powerful, multipurpose, and fast, said Jake Bleacher, Chief Scientist for the Human Exploration and Operations Mission Directorate.
«Read the rest of this article»
NASA Headquarters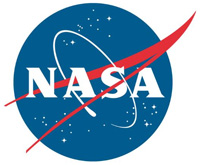 Washington, D.C. – NASA will soon return humans to the Moon for decades to come, and the system that will transport astronauts from Earth to the Gateway Lunar Outpost near the Moon is literally coming together.
Building on progress in 2018, most of the major manufacturing for the first mission is complete, and this year, teams will focus on final assembly, integration, and testing, as well as early work for future missions.
«Read the rest of this article»
NASA's Ames Research Center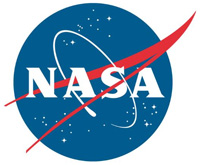 Mountain View, CA – Astronauts live in a pretty extreme environment aboard the International Space Station. Orbiting about 250 miles above the Earth in the weightlessness of microgravity, they rely on commercial cargo missions about every two months to deliver new supplies and experiments.
And yet, this place is relatively protected in terms of space radiation. The Earth's magnetic field shields space station crew from much of the radiation that can damage the DNA in our cells and lead to serious health problems.
«Read the rest of this article»
NASA Headquarters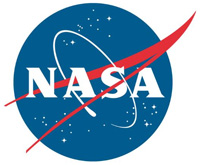 Washington, D.C. – NASA welcomed a new administrator, Jim Bridenstine, deputy administrator, Jim Morhard, and chief financial officer, Jeff DeWit, in 2018. Their focus is on firmly establishing the groundwork to send Americans back to the Moon sustainably, with plans to use the agency's lunar experience to prepare to send astronauts to Mars.
"Our agency's accomplishments in 2018 are breathtaking. We've inspired the world and created incredible new capabilities for our nation," Bridenstine said. "This year, we landed on Mars for the seventh time, and America remains the only country to have landed on Mars successfully."
«Read the rest of this article»
NASA Headquarters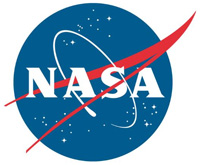 Washington, D.C. – The powerhouse that will help NASA's Orion spacecraft venture beyond the Moon is stateside. The European-built service module that will propel, power and cool during Orion flight to the Moon on Exploration Mission-1 arrived from Germany at the agency's Kennedy Space Center in Florida on Tuesday to begin final outfitting, integration and testing with the crew module and other Orion elements.
The service module is integral to human missions to the Moon and Mars. After Orion launches on top of the agency's Space Launch System rocket, the service module will be responsible for in-space maneuvering throughout the mission, including course corrections.
«Read the rest of this article»
NASA Headquarters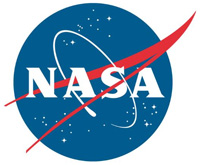 Washington, D.C. – In December of 2017, President Donald Trump signed Space Policy Directive-1, in which the president directed NASA "to lead an innovative and sustainable program of exploration with commercial and international partners to enable human expansion across the solar system and to bring back to Earth new knowledge and opportunities."
In answer to that bold call, and consistent with the NASA Transition Authorization Act of 2017, NASA recently submitted to Congress a plan to revitalize and add direction to NASA's enduring purpose.
«Read the rest of this article»
NASA Headquarters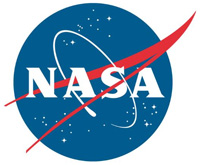 Washington, D.C. – The first major piece of core stage hardware for NASA's Space Launch System rocket has been assembled and is ready to be joined with other hardware for Exploration Mission-1, the first integrated flight of SLS and the Orion spacecraft. SLS will enable a new era of exploration beyond low-Earth orbit, launching crew and cargo on deep space exploration missions to the Moon, Mars and beyond.
The backbone of the world's most powerful rocket, the 212-foot-tall core stage, will contain the SLS rocket's four RS-25 rocket engines, propellant tanks, flight computers and much more. Though the smallest part of the core stage, the forward skirt will serve two critical roles. It will connect the upper part of the rocket to the core stage and house many of the flight computers, or avionics.
«Read the rest of this article»
NASA Headquarters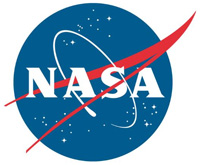 Washington, D.C. – When a spacecraft built for humans ventures into deep space, it requires an array of features to keep it and a crew inside safe.
Both distance and duration demand that spacecraft must have systems that can reliably operate far from home, be capable of keeping astronauts alive in case of emergencies and still be light enough that a rocket can launch it.
Missions near the Moon will start when NASA's Orion spacecraft leaves Earth atop the world's most powerful rocket, NASA's Space Launch System.
«Read the rest of this article»