Topic: NASA's Spitzer Space Telescope
NASA Headquarters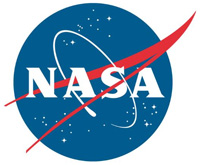 Washington, D.C. – For the first time, NASA scientists have detected light tied to a gravitational-wave event, thanks to two merging neutron stars in the galaxy NGC 4993, located about 130 million light-years from Earth in the constellation Hydra.
Shortly after 5:41am PDT (8:41am EDT) on August 17th, 2017, NASA's Fermi Gamma-ray Space Telescope picked up a pulse of high-energy light from a powerful explosion, which was immediately reported to astronomers around the globe as a short gamma-ray burst. The scientists at the National Science Foundation's Laser Interferometer Gravitational-wave Observatory (LIGO) detected gravitational waves dubbed GW170817 from a pair of smashing stars tied to the gamma-ray burst, encouraging astronomers to look for the aftermath of the explosion.
«Read the rest of this article»
Written by Elizabeth Landau
NASA's Jet Propulsion Laboratory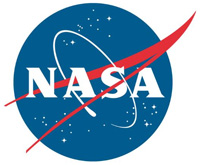 Pasadena, CA – There's no map showing all the billions of exoplanets hiding in our galaxy — they're so distant and faint compared to their stars, it's hard to find them. Now, astronomers hunting for new worlds have established a possible signpost for giant exoplanets.
A new study finds that giant exoplanets that orbit far from their stars are more likely to be found around young stars that have a disk of dust and debris than those without disks. The study, published in The Astronomical Journal, focused on planets more than five times the mass of Jupiter. This study is the largest to date of stars with dusty debris disks, and has found the best evidence yet that giant planets are responsible for keeping that material in check.
«Read the rest of this article»
Written by Elizabeth Landau
NASA's Jet Propulsion Laboratory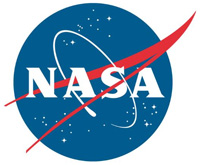 Pasadena, CA – One of the most mysterious stellar objects may be revealing some of its secrets at last.
Called KIC 8462852, also known as Boyajian's Star, or Tabby's Star, the object has experienced unusual dips in brightness — NASA's Kepler space telescope even observed dimming of up to 20 percent over a matter of days. In addition, the star has had much subtler but longer-term enigmatic dimming trends, with one continuing today. None of this behavior is expected for normal stars slightly more massive than the Sun.
«Read the rest of this article»
Written by Donna Weaver / Ray Villard
Space Telescope Science Institute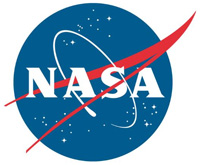 Baltimore, MD – NASA's Hubble Space Telescope has observed a planet outside our solar system that looks as black as fresh asphalt because it eats light rather than reflecting it back into space. This light-eating prowess is due to the planet's unique capability to trap at least 94 percent of the visible starlight falling into its atmosphere.
The oddball exoplanet, called WASP-12b, is one of a class of so-called "hot Jupiters," gigantic, gaseous planets that orbit very close to their host star and are heated to extreme temperatures.
«Read the rest of this article»
Written by Elizabeth Landau
NASA's Jet Propulsion Laboratory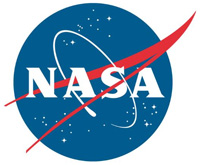 Pasadena, CA – Dim objects called brown dwarfs, less massive than the Sun but more massive than Jupiter, have powerful winds and clouds — specifically, hot patchy clouds made of iron droplets and silicate dust. Scientists recently realized these giant clouds can move and thicken or thin surprisingly rapidly, in less than an Earth day, but did not understand why.
Now, researchers have a new model for explaining how clouds move and change shape in brown dwarfs, using insights from NASA's Spitzer Space Telescope. Giant waves cause large-scale movement of particles in brown dwarfs' atmospheres, changing the thickness of the silicate clouds, researchers report in the journal Science.
«Read the rest of this article»
Written by Elizabeth Landau
NASA Jet Propulsion Laboratory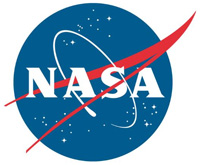 Pasadena, CA – If we want to know more about whether life could survive on a planet outside our solar system, it's important to know the age of its star. Young stars have frequent releases of high-energy radiation called flares that can zap their planets' surfaces.
If the planets are newly formed, their orbits may also be unstable. On the other hand, planets orbiting older stars have survived the spate of youthful flares, but have also been exposed to the ravages of stellar radiation for a longer period of time.
«Read the rest of this article»
Written by Pat Brennan
NASA Headquarters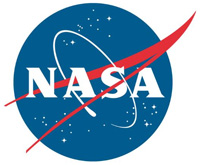 Washington, D.C. – The moon hanging in the night sky sent Robert Hurt's mind into deep space — to a region some 40 light years away, in fact, where seven Earth-sized planets crowded close to a dim, red sun.
Hurt, a visualization scientist at Caltech's IPAC center, was walking outside his home in Mar Vista, California, shortly after he learned of the discovery of these rocky worlds around a star called TRAPPIST-1 and got the assignment to visualize them. The planets had been revealed by NASA's Spitzer Space Telescope and ground-based observatories.
«Read the rest of this article»
Written with Pam Frost Gorder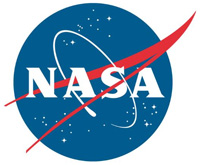 Washington, D.C. – A newly discovered Jupiter-like world is so hot, it's being vaporized by its own star.
With a dayside temperature of more than 7,800 degrees Fahrenheit (4,600 Kelvin), KELT-9b is a planet that is hotter than most stars. But its blue A-type star, called KELT-9, is even hotter — in fact, it is probably unraveling the planet through evaporation.
"This is the hottest gas giant planet that has ever been discovered," said Scott Gaudi, astronomy professor at The Ohio State University in Columbus, who led a study on the topic. He worked on this study while on sabbatical at NASA's Jet Propulsion Laboratory, Pasadena, California.
«Read the rest of this article»
Written by Elizabeth Landau
NASA's Jet Propulsion Laboratory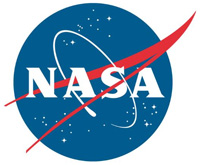 Pasadena, CA – Astronomers have watched as a massive, dying star was likely reborn as a black hole. It took the combined power of the Large Binocular Telescope (LBT), and NASA's Hubble and Spitzer space telescopes to go looking for remnants of the vanquished star, only to find that it disappeared out of sight.
It went out with a whimper instead of a bang.
The star, which was 25 times as massive as our sun, should have exploded in a very bright supernova. Instead, it fizzled out — and then left behind a black hole.
«Read the rest of this article»
Written by Michele Johnson
NASA's Ames Research Center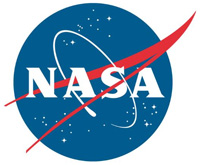 Moffett Field, CA – Scientists using NASA's Kepler space telescope identified a regular pattern in the orbits of the planets in the TRAPPIST-1 system that confirmed suspected details about the orbit of its outermost and least understood planet, TRAPPIST-1h.
TRAPPIST-1 is only eight percent the mass of our sun, making it a cooler and less luminous star. It's home to seven Earth-size planets, three of which orbit in their star's habitable zone — the range of distances from a star where liquid water could pool on the surface of a rocky planet. The system is located about 40 light-years away in the constellation of Aquarius. The star is estimated to be between 3 billion and 8 billion years old.
«Read the rest of this article»