Topic: NASA's Spitzer Space Telescope
NASA's Jet Propulsion Laboratory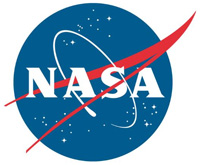 Pasadena, CA – Much like detectives who study fingerprints to identify the culprit, scientists used NASA's Hubble and Spitzer space telescopes to find the "fingerprints" of water in the atmosphere of a hot, bloated, Saturn-mass exoplanet some 700 light-years away. And, they found a lot of water. In fact, the planet, known as WASP-39b, has three times as much water as Saturn does.
Though no planet like this resides in our solar system, WASP-39b can provide new insights into how and where planets form around a star, say researchers. This exoplanet is so unique, it underscores the fact that the more astronomers learn about the complexity of other worlds, the more there is to learn about their origins. This latest observation is a significant step toward characterizing these worlds.
«Read the rest of this article»
NASA's Jet Propulsion Laboratory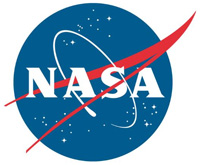 Pasadena, CA – The seven Earth-size planets of TRAPPIST-1 are all mostly made of rock, with some having the potential to hold more water than Earth, according to a new study published in the journal Astronomy and Astrophysics.
The planets' densities, now known much more precisely than before, suggest that some planets could have up to 5 percent of their mass in water — which is 250 times more than the oceans on Earth.
The form that water would take on TRAPPIST-1 planets would depend on the amount of heat they receive from their star, which is a mere 9 percent as massive as our Sun.
«Read the rest of this article»
NASA's Ames Research Center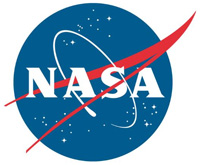 Moffett Field, CA – To have a full picture of the lives of massive stars, researchers need to study them in all stages – from when they're a mass of unformed gas and dust, to their often dynamic end-of-life explosions.
NASA's flying telescope, the Stratospheric Observatory for Infrared Astronomy, or SOFIA, is particularly well-suited for studying the pre-natal stage of stellar development in star-forming regions, such as the Tarantula Nebula, a giant mass of gas and dust located within the Large Magellanic Cloud, or LMC.
«Read the rest of this article»
Written by Laurie Cantillo / Dwayne Brown
NASA Headquarters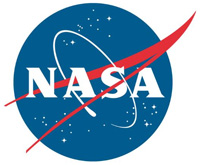 Washington, D.C. – An intensive survey deep into the universe by NASA's Hubble and Spitzer space telescopes has yielded the proverbial needle-in-a-haystack: the farthest galaxy yet seen in an image that has been stretched and amplified by a phenomenon called gravitational lensing.
The embryonic galaxy named SPT0615-JD existed when the universe was just 500 million years old. Though a few other primitive galaxies have been seen at this early epoch, they have essentially all looked like red dots, given their small size and tremendous distances. However, in this case, the gravitational field of a massive foreground galaxy cluster not only amplified the light from the background galaxy but also smeared the image of it into an arc (about 2 arcseconds long).
«Read the rest of this article»
Written by Elizabeth Landau
NASA's Jet Propulsion Laboratory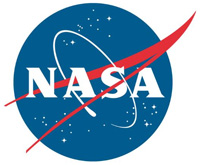 Pasadena, CA – Astronomers and visualization specialists from NASA's Universe of Learning program have combined visible and infrared vision of the Hubble and Spitzer space telescopes to create an unprecedented, three-dimensional, fly-through view of the picturesque Orion Nebula, a nearby star-forming region.
Viewers experience this nearby stellar nursery "up close and personal" as the new digital visualization ferries them among newborn stars, glowing clouds heated by intense radiation, and tadpole-shaped gaseous envelopes surrounding protoplanetary disks.
«Read the rest of this article»
Written by Jen Rae Wang / Allard Beutel
NASA Headquarters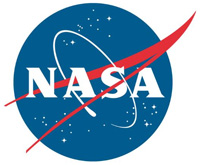 Washington, D.C. – The Moon became a key focus point for NASA in 2017, whether it was blocking out the Sun during one of the most-viewed events in U.S. history, or reinvigorating the agency's human space exploration plans.
One of the numerous NASA-related activities and actions the Trump Administration did in 2017 was to reconstitute the National Space Council. During its first meeting on October 5th, Vice President Mike Pence directed NASA to develop a plan to help extend human exploration across our solar system, and return astronauts to the Moon in preparation for human missions to Mars and other destinations.
«Read the rest of this article»
Written by Elizabeth Zubritsky
NASA's Goddard Space Flight Center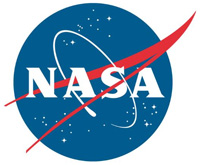 Greenbelt, MD – A NASA-led team has found evidence that the oversized exoplanet WASP-18b is wrapped in a smothering stratosphere loaded with carbon monoxide and devoid of water. The findings come from a new analysis of observations made by the Hubble and Spitzer space telescopes.
The formation of a stratosphere layer in a planet's atmosphere is attributed to "sunscreen"-like molecules, which absorb ultraviolet (UV) and visible radiation coming from the star and then release that energy as heat.
«Read the rest of this article»
Written by Dwayne Brown / Laurie Cantillo
NASA Headquarters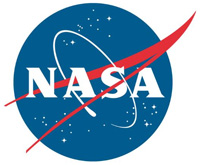 Washington, D.C. – Astronomers recently scrambled to observe an intriguing asteroid that zipped through the solar system on a steep trajectory from interstellar space-the first confirmed object from another star.
Now, new data reveal the interstellar interloper to be a rocky, cigar-shaped object with a somewhat reddish hue. The asteroid, named 'Oumuamua by its discoverers, is up to one-quarter mile (400 meters) long and highly-elongated-perhaps 10 times as long as it is wide. That aspect ratio is greater than that of any asteroid or comet observed in our solar system to date.
«Read the rest of this article»
Written by Elizabeth Landau
NASA's Jet Propulsion Laboratory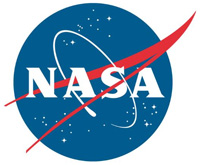 Pasadena, CA – Twice as big as Earth, the super-Earth 55 Cancri e was thought to have lava flows on its surface. The planet is so close to its star, the same side of the planet always faces the star, such that the planet has permanent day and night sides.
Based on a 2016 study using data from NASA's Spitzer Space Telescope, scientists speculated that lava would flow freely in lakes on the starlit side and become hardened on the face of perpetual darkness. The lava on the dayside would reflect radiation from the star, contributing to the overall observed temperature of the planet.
«Read the rest of this article»
NASA Headquarters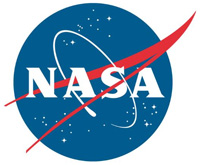 Washington, D.C. – For the first time, NASA scientists have detected light tied to a gravitational-wave event, thanks to two merging neutron stars in the galaxy NGC 4993, located about 130 million light-years from Earth in the constellation Hydra.
Shortly after 5:41am PDT (8:41am EDT) on August 17th, 2017, NASA's Fermi Gamma-ray Space Telescope picked up a pulse of high-energy light from a powerful explosion, which was immediately reported to astronomers around the globe as a short gamma-ray burst. The scientists at the National Science Foundation's Laser Interferometer Gravitational-wave Observatory (LIGO) detected gravitational waves dubbed GW170817 from a pair of smashing stars tied to the gamma-ray burst, encouraging astronomers to look for the aftermath of the explosion.
«Read the rest of this article»