Topic: NASA's Twin Van Allen Probes
NASA's Goddard Space Flight Center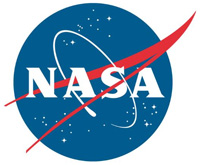 Greenbelt, MD – New findings based on a year's worth of observations from NASA's Van Allen Probes have revealed that the ring current – an electrical current carried by energetic ions that encircles our planet – behaves in a much different way than previously understood.
The ring current has long been thought to wax and wane over time, but the new observations show that this is true of only some of the particles, while other particles are present consistently.
Using data gathered by the Radiation Belt Storm Probes Ion Composition Experiment, or RBSPICE, on one of the Van Allen Probes, researchers have determined that the high-energy protons in the ring current change in a completely different way from the current's low-energy protons.
«Read the rest of this article»
Written by Sarah Frazier
NASA's Goddard Space Flight Center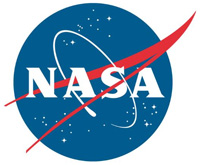 Greenbelt, MD – About 600 miles from Earth's surface is the first of two donut-shaped electron swarms, known as the Van Allen Belts, or the radiation belts. Understanding the shape and size of the belts, which can shrink and swell in response to incoming radiation from the sun, is crucial for protecting our technology in space.
The harsh radiation isn't good for satellites' health, so scientists wish to know just which orbits could be jeopardized in different situations.
«Read the rest of this article»
Written by David Weaver
NASA Headquarters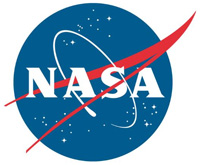 Washington, D.C. – In 2014, NASA took significant steps on the agency's journey to Mars — testing cutting-edge technologies and making scientific discoveries while studying our changing Earth and the infinite universe as the agency made progress on the next generation of air travel.
"We continued to make great progress on our journey to Mars this year, awarding contracts to American companies who will return human space flight launches to U.S. soil, advancing space technology development; and successfully completing the first flight of Orion, the next deep space spacecraft in which our astronauts will travel," said NASA Administrator Charles Bolden. "We moved forward on our work to create quieter, greener airplanes and develop technologies to make air travel more efficient; and we advanced our study of our changing home planet, Earth, while increasing our understanding of others in our solar system and beyond."
«Read the rest of this article»
Written by Karen C. Fox
NASA's Goddard Space Flight Center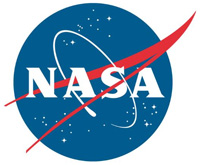 Greenbelt, MD – Two donuts of seething radiation that surround Earth, called the Van Allen radiation belts, have been found to contain a nearly impenetrable barrier that prevents the fastest, most energetic electrons from reaching Earth.
The Van Allen belts are a collection of charged particles, gathered in place by Earth's magnetic field. They can wax and wane in response to incoming energy from the sun, sometimes swelling up enough to expose satellites in low-Earth orbit to damaging radiation.
«Read the rest of this article»
Written by Geoff Brown / Karen C. Fox
APL / NASA's Goddard Space Flight Center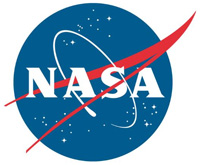 Greenbelt, MD – Scientists have discovered a new, persistent structure in one of two radiation belts surrounding Earth. NASA's twin Van Allen Probes spacecraft have shown that high-energy electrons in the inner radiation belt display a persistent pattern that resembles slanted zebra stripes.
Surprisingly, this structure is produced by the slow rotation of Earth, previously considered incapable of affecting the motion of radiation belt particles, which have velocities approaching the speed of light.
«Read the rest of this article»
Written by Dr. Tony Phillips
Science at NASA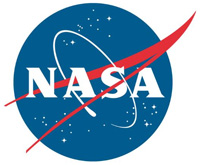 Washington, D.C. – Earth's radiation belts were one of the first discoveries of the Space Age. A new finding published in today's issue of Science shows that we still have much to learn about them. NASA's twin Van Allen Probes, launched just last August, have revealed a previously unknown third radiation belt around Earth.
"Even 55 years after their discovery, Earth's radiation belts still are capable of surprising us," said Nicky Fox, Van Allen Probes deputy project scientist at the Johns Hopkins University Applied Physics  Laboratory in Laurel, MD. "We thought we knew the radiation belts, but we don't."
«Read the rest of this article»
Johns Hopkins University/Applied Physics Laboratory (JHU/APL)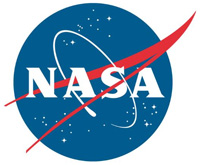 Laurel, MD – Just 96 days since their launch, NASA's twin Van Allen Probes have already provided new insights into the structure and behavior of the radiation belts that surround Earth, giving scientists a clearer understanding about the fundamental physical properties of these regions more than half a century after their discovery.
In a press conference at the American Geophysical Union's 2012 Fall Meeting in San Francisco, members of the Van Allen Probes science team discussed current findings made in unlocking the mysteries of the radiation belts.
«Read the rest of this article»