Topic: Nashville Peace and Justice Coalition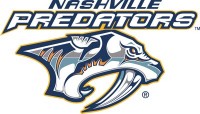 Nashville, TN – After a much needed win Wednesday night, clouded with player controversy, the Nashville Predators return to the Bridgestone Arena Friday night to try to even their playoff series with the Phoenix Coyotes, in game 4 of the Western Conference Semifinals.
Looking like the Predators of old, and without two of their stars, Alexander Radulov and Andrei Kostitsyn, the Predators used solid defense to get scoring opportunities and won their first game of the series 2-1. «Read the rest of this article»

Protest George Bush's visit to Nashville!
Dear NPJC (Nashville Peace and Justice Coalition) Community,
President George W. Bush is coming to Nashville as an appearance for GOP Senatorial candidate Bob Corker. This $2,100-per-person fundraiser at the Leows Vanderbilt Plaza Hotel will be held on August 30th. The honorary chairs for the event are Senate Majority leader Bill Frist, Sen. Lamar Alexander, and former Senators Howard Baker, Fred, Thompson, and Bill Brock. «Read the rest of this article»