Topic: Nashville Symphony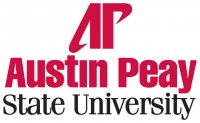 Clarksville, TN – Dr. Solie Fott, Austin Peay State University professor emeritus of music, considers himself to be just a fiddle player, but that's a bit of an understatement.
Throughout his sideline career as a Nashville sessions string player, he has performed with some of the top names in modern music history, including Patsy Cline, Elvis Presley, Johnny Cash, Bob Dylan, Roy Orbison, Kris Kristofferson and Eddie Arnold.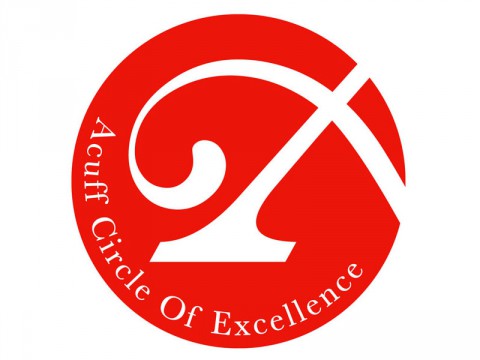 «Read the rest of this article»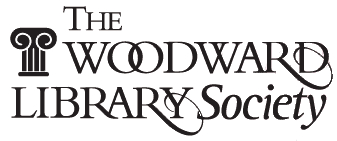 Clarksville, TN –  Dr. Sharon Mabry may be a nationally renowned singer and performer, but the Austin Peay State University professor of music is also a gifted storyteller. Have you heard her tell the one about her concert in Boston, when the hotel gave away her reservation?
"Finally the (concierge) says, 'well OK, I found a place for you to go,'" Mabry said. "We followed him through this beautiful lobby, we followed him out the back door, down an alley way into this strange place, knocked on a door that looked like a speakeasy. There was this long hallway with bare bulbs everywhere. It ended up, we stayed in these little cubicles for the night. These cells. There was no television. There was just a bed. It was clean but that's about all you can say."
«Read the rest of this article»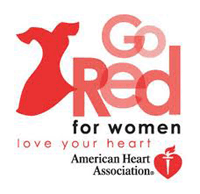 Nashville, TN – If you're "seeing red" this week, it's a good thing! Red is the color of the week and beyond, marking American Heart Month and the American Heart Association's Go Red For Women movement.
National Wear Red Day is this Friday, February 7th, a day when everyone wears red to support women's fight against heart disease, their No. 1 killer. More women die of heart disease than all forms of cancer combined.  In Tennessee, about 9000 women die each year from cardiovascular disease. Yet up to 80% of cardiovascular disease is preventable through healthy living choices we make every day.
«Read the rest of this article»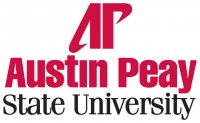 Clarksville, TN – This fall is shaping up to be a busy semester for Austin Peay State University Choral Activities. In early September, the University's three choral groups – Vocal Ease, University Choir and Chamber Singers – performed for the Tennessee Board of Regents dinner at APSU.
A few weeks later, the Chamber Singers traveled to Nashville for a performance at the Schermerhorn Symphony Center as part of the Nashville Symphony's Free Day of Music event.
«Read the rest of this article»
Written by Gail Robinson-Oturu, President
Clarksville Community Concert Association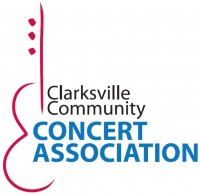 Clarksville, TN – The Nashville Symphony and the Nashville Symphony Chorus will appear in concert on Sunday, November 11th, 2012 at 3:00pm in the Austin Peay State University Music/Mass Communication Building Concert Hall.
This is part of the Clarksville Community Concert Association (CCCA) 2012-13 series and is co-sponsored by Austin Peay State University (APSU). This historic occasion, held in conjunction with the APSU re-naming of the Concert Hall in honor of Drs. George and Sharon Mabry, marks the first time that both the Nashville Symphony orchestra and chorus would appear on the CCCA series.
«Read the rest of this article»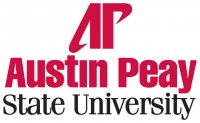 Clarksville, TN – In 2010, a group of Clarksville residents, led by local lawyer Evans Harvill, set out on a mission to rename the state-of-the-art concert hall in Austin Peay State University's Music/Mass Communication Building.
For more than 30 years, these individuals had enjoyed world-class musical performances presented by Drs. George and Sharon Mabry, and they thought it a shame that the two long-time APSU music faculty members didn't have something properly honoring their service to the community.
«Read the rest of this article»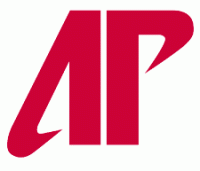 Clarksville, TN – Dr. Mingzhe Wang, Austin Peay State University assistant professor of music, was in New York City this summer when his cell phone started ringing. The unfamiliar number had a 931 area code, so he thought someone on campus might be trying to contact him.
"I picked it up and it was (Tennessee State Senator) Tim Barnes," Wang recalled recently. "I thought, oh, he's probably calling me about some re-election stuff."
But Barnes was calling for another reason. He congratulated Wang for being one of only two musicians in the state to receive a coveted Tennessee Arts Commission Individual Artists Fellowship. «Read the rest of this article»

Clarksville, TN – The Gateway Chamber Orchestra, which kicks off its third subscription season at 7:30pm on August 30th, can't be accused of lacking ambition.
"Our goal is to be one of the world's great chamber orchestras," Dr. Gregory Wolynec, the ensemble's conductor, said recently. "There is a great symphony orchestra, the Nashville Symphony, 45 minutes down the road. We offer something different. The energy and spirit of this group has been just magical."
«Read the rest of this article»
Get discounted tickets for the hottest concerts and more!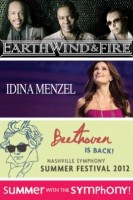 Nashville, TN – Do you like the classics? AARP does. Whether you're talking the classic American band "Earth Wind & Fire," the classy Broadway and TV star Idina Menzel or the classical sounds of Beethoven, we've got you covered in June. AARP and the Nashville Symphony are teaming up for the first time for our "Summer with the Symphony!"
AARP members can receive $5.00 off any ticket for Menzel's special performance with the Nashville Symphony Orchestra at the Woods Amphitheater at Fontanel on June 16th. The Tony Award-winning star of Broadway's Wicked and television's hit show Glee will perform a diverse mix of classic pop and musical theater favorites, along with a fresh spin on some contemporary hits. «Read the rest of this article»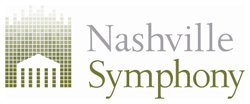 Nashville, TN – As part of its continuing investment to support the arts and education, AT&T joined the Nashville Symphony this morning for an AT&T Ensembles in the Schools concert. A duo of Nashville Symphony musicians performed two sessions for second and third graders at Rossview Elementary School in Clarksville.
There are more than 35 similar performances slated for this year in Davidson, Wilson, Williamson and Rutherford counties.
«Read the rest of this article»