Topic: Nashville TN
Nashville, TN - The Nashville Sounds opened their homestand on the short end of a 5-2 defeat at the hands of the Colorado Springs Sky Sox on Monday evening at Greer Stadium.
Former Sound Chris Capuano (1-0) twirled a solid outing for the visitors, fanning 11 batters over seven innings while holding Nashville to a pair of runs on four hits to earn the win.
PCL mid-season All-Star Donovan Hand made his first start of the season for Nashville and took a no-decision after allowing two runs (one earned) on four hits in four frames of action.
«Read the rest of this article»

Montgomery County, TN – Tennessee Representative Joe Pitts presented a House Joint Resolution Monday recognizing the Silent Witness Project to Montgomery County Sheriff's Deputy Peggy Macias and Sheriff John Fuson.
The Silent Witness Project started in Minnesota in 1990, and Macias worked hard to help bring the project here to Montgomery County.
«Read the rest of this article»
Leedle, Weien lead campaign; team signup now open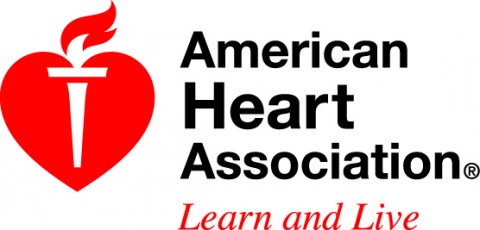 Nashville, TN – Summer means it's Heart Walk season! In just under three months, the 2014 Greater Nashville Heart Walk will welcome 10,000+ walkers bright and early at Vanderbilt on Saturday, October 4th, 2014. It's one of the largest fundraising walks in Tennessee.
The Heart Walk website is now open for team registration and fundraising. Teams are encouraged to sign up at  www.nashvilleheartwalk.org . Individuals can also join existing teams and set their own personal goals. There is no registration fee.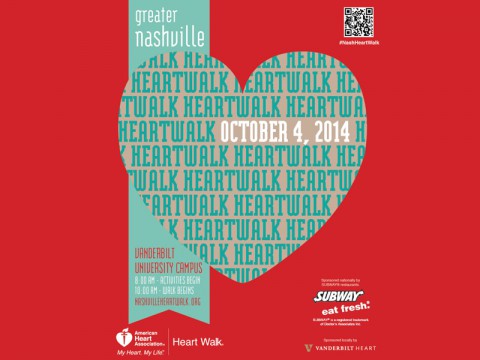 «Read the rest of this article»
An exercise in homelessness.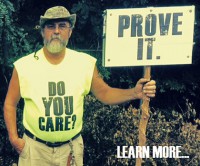 Clarksville, TN – Hi all, Vicki here. Last night, Kenny (like most homeless folks) took the opportunity to work a side job and make a few dollars, so he got back to his camp very late—and then he had to get up super-early to get to his bus stop on time.
So he didn't have a chance to blog about yesterday's "adventures," but he'll catch up tomorrow. In the meantime, here's something he wrote the other night while at camp:
The face of homelessness has changed over the past few years.
«Read the rest of this article»
Tennessee State Representative Joe Pitts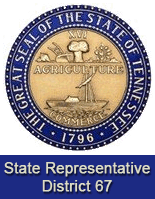 Nashville, TN – Since January 11th, Tennessee Housing Development Agency (THDA) has helped more than 7,000 families avoid foreclosure through our Keep My Tennessee Home program, funded by the U.S. Department of Treasury's Hardest Hit Fund.
We are proud that our program has enabled Tennessee to be among the most aggressive states in putting these funds to work on behalf of eligible households. I want to let you know that the funds awarded to Tennessee have been almost fully committed.
We are closing the program August 31st but for cases eligible under a separate, related fund provided by the National Mortgage Settlement.
«Read the rest of this article»
DHS excels in program integrity and customer service measures

Nashville, TN - The Tennessee Department of Human Services (DHS) has been recognized by the United States Department of Agriculture (USDA) for high performance in the Supplemental Nutrition Assistance Program (SNAP).
According to the USDA, for the first time in DHS history, it has been recognized as No. 1 in the nation for most improvement in Case and Procedural Error Rate (CAPER), a measurement directly related to improvement in efficiency and customer service.Tennessee's CAPER rate decreased from 46.28 percent in FY 2012 to 23.51 percent in FY 2013. This rate also falls below the national average of 25.25 percent. «Read the rest of this article»
Nashville Sounds Baseball
Eight-Game Stretch Also Features Two Fireworks Shows, Two Giveaway Nights, Peanut Free Night, Throwback Thursday, Boy Scout Night and More
Nashville, TN – The Nashville Sounds continue their #LastCheerAtGreer with the team's seventh homestand of the year at Greer Stadium, which begins this Monday, July 21st.
The eight-game homestand features a pair of four-game series, as the Sounds will first play the Colorado Springs Sky Sox (Colorado Rockies affiliate) from July 21st-24th and then the Oklahoma City RedHawks (Houston Astros affiliate) on July 25th-28th.
«Read the rest of this article»
"I Love You Salt, But You're Breaking My Heart" campaign encourages people to pledge to reduce sodium, to lower risk for heart problems, stroke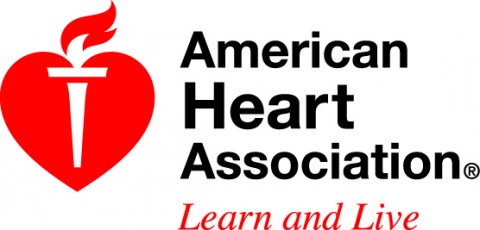 Nashville, TN – Take the pledge – to reduce your salt intake. It may save your life.
Americans eat too much salt, and most have no idea how much they are eating, according to new consumer research by the American Heart Association.
Nearly all of the 1,000 people surveyed by the American Heart Association (97 percent) either underestimated or could not estimate how much sodium they eat every day. Too much sodium in the diet can increase risk for high blood pressure, stroke, heart disease and other major health problems.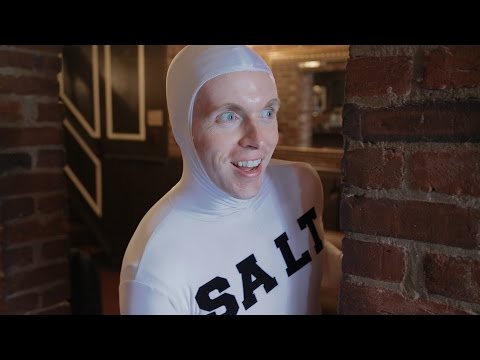 «Read the rest of this article»
Fans Encouraged To Bring Their Dogs To Greer Stadium
Nashville, TN – The Nashville Sounds host a "Bark In The Park" promotion on Sunday, August 10th, giving fans a chance to bring their favorite pooch to the ballpark for the first time since 2004.
The event, which will occur before and during the Sounds' 6:35pm game against the Round Rock Express, is presented in partnership with the Nashville Humane Association.
«Read the rest of this article»

Nashville, TN – The Tennessee Department of Transportation (TDOT) reports that on Sunday July 20th, from 5:00am until 9:00am, there will be utility repair of overhead line by CEMC on I-24 near eastbound and westbound lanes in Montgomery County.
No lane closure required. Truck will be in median to make repair.   «Read the rest of this article»