Topic: Nashville TN
Nashville Sounds Baseball
Nashville, TN – The Nashville Sounds (72-60) split their doubleheader with the Fresno Grizzlies on Thursday evening at Greer Stadium, dropping game one 8-4 and winning the nightcap 7-0.
The 8-4 defeat in the opener marked the first time in nine contests that Nashville had lost in doubleheader action at Greer this season.
Fresno left fielder Juan Perez (3-for-3) spotted the visitors a 1-0 lead with a one-out solo homer off Ariel Pena in the top of the first inning, the outfielder's seventh big fly of the season.
«Read the rest of this article»
Tennessee County July 2014 Unemployment report

Nashville, TN – County unemployment rates for July 2014, released today, show the rate increased in 86 counties, decreased in five, and remained the same in four counties. Montgomery County's unemployment rate rose 0.3 percent from 7.7 percent in June to 8.0 percent in July.

«Read the rest of this article»
Private First Class Cecil Garris' remains recovered in France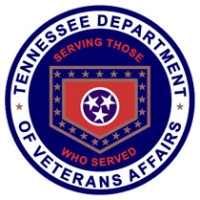 Nashville, TN – Tennessee Governor Bill Haslam and Department of Veterans Affairs Commissioner Many-Bears Grinder recognize the service and sacrifice of Private First Class Cecil E. Harris of Shelbyville, TN.
Harris was serving with the 179th Infantry Regiment, 45th Infantry Division on January 2nd, 1945 when his platoon was holding a defensive position in Dambach, France near the German border during World War II.
«Read the rest of this article»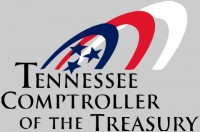 Nashville, TN – A new investigative report from the Tennessee Comptroller of the Treasury reveals that a former administrative services assistant with the Tennessee State Museum took $61,892.04 in taxpayer money.
The Comptroller's Office worked with the chief investigator from the Office of the Tennessee Attorney General to complete its investigation.
In February 2014 investigators began to identify a cash shortage created by the former administrative services assistant. «Read the rest of this article»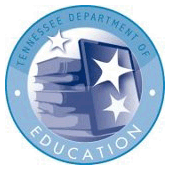 Nashville, TN – Tennessee's composite ACT score showed its largest gain in more than a decade, and increased more than it has since the state began testing all students in 2010, according to scores released today by ACT. Officials with ACT called the 0.3 gain "noteworthy."
"Tennessee's average ACT composite score growth of 0.3 is statistically significant and indicative of real academic progress," said Jon Erickson, ACT president of education and career solutions. "A gain of this size is unusual and impressive – particularly for a state that administers the test to all students." «Read the rest of this article»
Nashville Sounds Baseball
Game To Be Made Up In Thursday Doubleheader at 5:35pm
Nashville, TN – Wednesday night's game at Greer Stadium, which was scheduled to be the first game of a four-game series between the Nashville Sounds (71-59) and the Fresno Grizzlies (63-68) has been postponed due to unplayable field conditions.
The outing has been rescheduled as part of a doubleheader for Thursday, August 21st, at 5:35pm. Both games will be seven-inning contests.
«Read the rest of this article»
Nashville Sounds Baseball
Nashville, TN – The Nashville Sounds have unveiled the seating map and details of its season ticket membership plans for the team's inaugural season at First Tennessee Park in 2015.
Current Sounds season ticket holders as well as all individuals who have made a deposit for tickets at the new ballpark will have an exclusive window to select their seats, beginning at 9:00am on Monday, August 25th at the team's administrative office at Greer Stadium or by calling 615.690.HITS.
«Read the rest of this article»

Nashville, TN – Tennessee Labor and Workforce Development Commissioner Burns Phillips announced today the Tennessee preliminary unemployment rate for July was 7.1 percent, five tenths of one percentage point higher than the 6.6 June revised rate.
The U.S. preliminary rate for July was 6.2 percent, up from 6.1 percent in June.

«Read the rest of this article»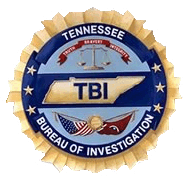 Nashville, TN – The Tennessee Bureau of Investigation has a new addition to the state's Top Ten Most Wanted list, Edward William Tarras, Jr. of La Vergne, TN.
Tarras is wanted by the Smyrna Police Department and the Tennessee Bureau of Investigation after failing to appear in court last Friday, where he faced almost two dozen sex-related charges.
«Read the rest of this article»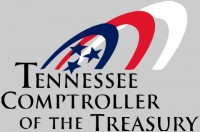 Nashville, TN – The State of Tennessee completed the sale of just over $190 million worth of general obligation bonds today at some of the lowest interest rates in Tennessee history.
The debt offering was sold in two series, consisting of Series A for $111,065,000 in tax-exempt bonds and Series B for $79,160,000 of tax-exempt refunding bonds. The combined true interest cost of the bonds is 2.99%. «Read the rest of this article»