Topic: Nashville TN

Nashville, TN – Tennessee Governor Bill Haslam and Department of Veterans Services Commissioner Many-Bears Grinder have announced September 24th-30th, 2017 as Student Veterans Week for their contributions to enrich campuses statewide.
In 1944, just weeks after the D-Day invasion, President Franklin Delano Roosevelt signed into law the Servicemen's Readjustment Act, commonly known as the GI Bill which provides veterans with access to education, employment and housing opportunities.
«Read the rest of this article»

Nashville, TN – Consumers who are shopping for a new vehicle should be aware that flood-damaged cars and trucks from states ravaged by Hurricanes Harvey and Irma will eventually surface in Tennessee.
In an effort to raise awareness, the Tennessee Motor Vehicle Commission, which is part of the Department of Commerce & Insurance's Regulatory Boards division, is warning consumers to be alert for scammers who might disguise severely water-damaged vehicles as being perfectly good.
«Read the rest of this article»
Tennessee Titans (1-1) vs. Seattle Seahawks (1-1)
Sunday, September 24th, 2017 | 3:05pm CDT
Nashville, TN | Nissan Stadium | TV: FOX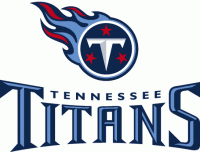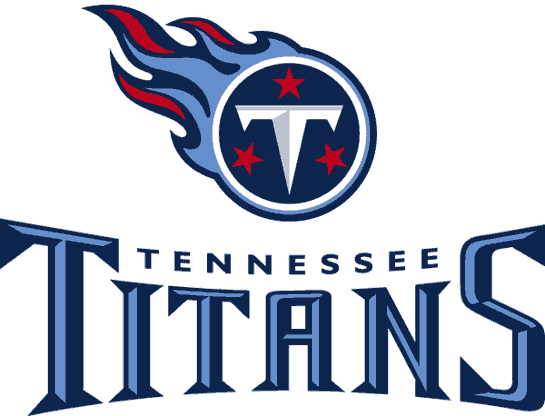 Nashville, TN – The Tennessee Titans (1-1) host the reigning NFC West Champion Seattle Seahawks (1-1) this week. Kickoff at Nissan Stadium (capacity 69,143) is scheduled for 3:05pm CDT on Sunday, September 24th, 2017.
The Seahawks are making only their second appearance at Nissan Stadium, which opened in 1999. The first and only previous occasion was 2005, when they edged the Titans 28-24. Since then, the two clubs have met twice at CenturyLink Field, with the Titans winning in 2009 and the Seahawks taking a 2013 matchup.
«Read the rest of this article»
APSU Sports Information

Nashville, TN – Austin Peay State University basketball will be heavily featured at the American Cancer Society's Nashville Coaches vs. Cancer Tennessee Tip-Off event, scheduled for 6:00pm, Thursday, September 28th, 2017 on Vanderbilt's campus.
Presented by the Loveless Cafe in the Vanderbilt Commodore Ballroom at Vanderbilt's Student Life Center on 25th Avenue, this event boosts enthusiasm for the upcoming basketball season, shares team predictions, and recognizes and cultivates relationships with the team's supporters.
«Read the rest of this article»
Commonwealth Development Group Named Project Manager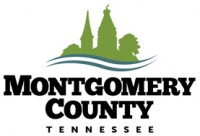 Montgomery County, TN – Commonwealth Development Group, based in Franklin, Tennessee, has been selected as the Project Manager for the proposed Multipurpose Event Center to be located in Clarksville-Montgomery County.
Commonwealth specializes in project consulting, real estate, and development services. Some of their most recognizable projects in Nashville include the popular Music City Center and Riverfront Park and Amphitheater.
«Read the rest of this article»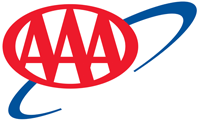 Nashville, TN – Gasoline availability continues to improve after Hurricane Irma drove-up demand and left many gas stations without fuel. A steady stream of ships delivering gasoline to Florida's ports are helping to normalize supply levels in the southeastern U.S., and gas prices are beginning to drift a little lower.
Last week, gasoline hit the highest price in 3 years. During that time in 2014, oil was (and usually is) the main driver of pump prices, as crude traded between $65.00-$75.00 per barrel.
«Read the rest of this article»
SNAP Work Requirements to be Reestablished in 70 Counties beginning February 1st, Proposed Legislation Will Incentivize Work and Help Families Avoid "Fiscal Cliff"

Nashville, TN – Tennessee Governor Bill Haslam and Department of Human Services (DHS) Commissioner Danielle W. Barnes today announced plans to reinstate the federal work requirement for able-bodied adults without dependents in the Supplemental Nutrition Assistance Program (SNAP) that was waived in 2008 during the economic recession.
With the state's record low unemployment rates and significant job growth, the waiver is no longer needed across most of the state – but will remain in place in 16 counties designated as economically distressed.
«Read the rest of this article»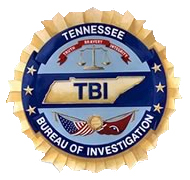 Nashville, TN – The Tennessee Bureau of Investigation (TBI) has a new addition to the state's Top 10 Most Wanted list,
Demetrius Delaney Buchanan of Chattanooga.
Demetrius Buchanan is wanted by the Chattanooga Police Department and the Tennessee Bureau of Investigation on charges of First Degree Murder, Reckless Endangerment, and Employment of a Firearm during the Commission of a Dangerous Felony.
«Read the rest of this article»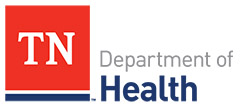 Nashville, TN – Tennessee Department of Health data show 1,631 Tennesseans died from drug overdoses in 2016, the highest annual number of such deaths recorded in state history. This is an increase from the 1,451 overdose deaths recorded among Tennessee residents in 2015.
"Each of these numbers represents a person, with family and friends who are now facing the loss of someone dear to them to a cause that is preventable," said TDH Commissioner John Dreyzehner, MD, MPH.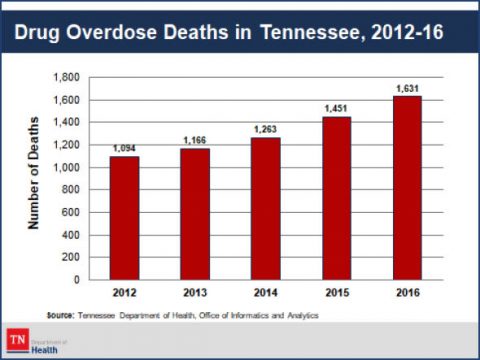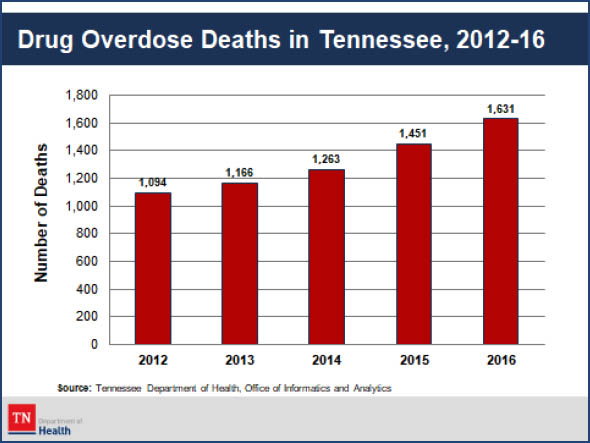 «Read the rest of this article»

Nashville, TN – To commemorate Tennessee's annual Carbon Monoxide Awareness Day (September 18th) the mother of a carbon monoxide victim is speaking out in a powerful testimonial video from the Tennessee State Fire Marshal's Office (SFMO) highlighting the dangers of carbon monoxide poisoning.
Clarksville resident Christine Watson is raising awareness of carbon monoxide poisoning which claimed the lives of her daughter and son-in-law (Jon and Kathryn Watson Over) as well as their three friends (Jim Wall, Tim Stone and Allison Bagwell-Wyatt).
«Read the rest of this article»