Topic: Nashville TN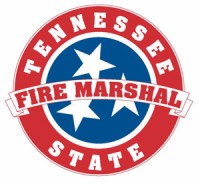 Nashville, TN – The Tennessee State Fire Marshal Gary West is reminding Tennesseans to change the batteries in their smoke alarms and carbon monoxide detectors this weekend when they set back their clocks Saturday night for daylight savings time.
"Alarms, even those that are hard-wired, should have their batteries replaced regularly and should be tested monthly to ensure they're providing the proper protection," West says. "Use the extra hour we gain this weekend to make sure your home and family are fire-safe." «Read the rest of this article»
Austin Peay Sports Information

Clarksville, TN – Austin Peay State University women's soccer team closes out the 2014 campaign with a 7:00pm, Friday matchup against Belmont at Morgan Brothers Soccer Field.
«Read the rest of this article»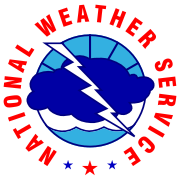 Nashville, TN – The National Weather Service in Nashville has issued a freeze watch for Clarksville-Montgomery County as well as parts of Middle Tennessee.
The watch is in effect from late Friday night through Saturday morning. A freeze watch has also been issued from late Saturday night through Sunday morning.
Overnight lows Friday night will get down to the upper 20s to around 32 for most of the area. Saturday night lows will be a bit colder from the mid 20s to around 30.
«Read the rest of this article»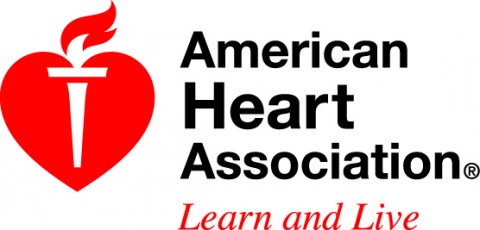 Nashville, TN – For the fourth consecutive year, Macy's and the American Heart Association are offering sixteen $2,500 tuition-focused scholarships through the Go Red™ Multicultural Scholarship Fund, for minority women pursuing undergraduate or graduate degrees in healthcare fields.
The deadline to apply for 2015 scholarships is December 31st, 2014.
«Read the rest of this article»

Nashville, TN – For the second consecutive year, four of the five participants recorded harvests in the Tennessee Elk Hunt held October 20th-24th at North Cumberland Wildlife Management Area.
In the Tennessee Youth Elk Hunt, held the weekend of October 25th-26th, the participant had a harvest for the third in as many years since the hunt was established. Robert L. Goodner, a 14-year old from Cleveland was the first boy selected for the youth hunt. «Read the rest of this article»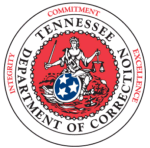 Nashville, TN – The Tennessee Department of Correction is continuing efforts to increase the safety of Tennessee children on Halloween night with the launch of "Operation Blackout."
Probation and Parole officers will be joined by local law enforcement agencies to ensure sex offenders who are under TDOC supervision adhere to strict guidelines.
"Operation Blackout" will result in an increased presence of law enforcement in the community and random visits to the homes of sex offenders who must adhere to the following guidelines on October 31st, 2014. «Read the rest of this article»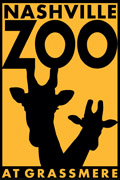 Nashville, TN – Nashville Zoo's red panda cub Phayara has made her debut. The four month old cub, named by a public vote, can be seen on exhibit in the Zoo's Bamboo Trail.
"Since her birth on July 3rd, Phayara has been in her den growing into a healthy red panda cub and learning the skills she will need to navigate her exhibit," said Karen Rice, carnivore supervisor. "After several months of exploring her nest box area, we introduced her to the exhibit and she's doing exceptionally well; running around, climbing trees and chasing mom around."
«Read the rest of this article»
Chalks endorsement of Blackburn up to a 'business decision'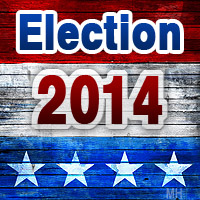 Clarksville, TN – Gannett's Nashville paper, the Tennessean, has endorsed the incumbent rather than retired Iraqi War veteran Dan Cramer, in the race for Tennessee's 7th congressional district. Cramer expressed amusement at the paper's choice but said he understands how supporting the presumed "safe bet" is a better business decision.
"I am always grateful and honored by any endorsement," Cramer said, "But one of the realities of politics is that not everyone will agree with you 100% of the time. In the case of the Tennessean's choice, I can see how their financial interests are better served by endorsing a presumed strong incumbent, but I think there are some interesting inconsistencies in their reasoning.
«Read the rest of this article»

Nashville, TN – Donut, one of Girl Scouts of Middle Tennessee's horses, was named one of three national finalists for the 2014 Certified Horsemanship Association (CHA) School Horse of the Year on October 25th.
Although Donut has recently retired from Camp Sycamore Hills (located in Ashland City) he has left a lasting impression on the many Girl Scouts who interacted with him over his 10 years living at camp.
«Read the rest of this article»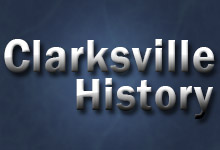 Clarksville, TN – I love history and find it fascinating – and you must enjoy it as well or you would not be reading this article! Yet, I could listen and listen to someone who is alive and well with me today go on ad nauseum about the dry facts from the past and get absolutely nothing from it.
But, to hear the very words of those who lived before us – those priceless journals, letters, and testimonies – that is gold to me! It is amazing to be able to peak into their minds and hearts for just a moment and experience with them the joys, the struggles, the hopes, and the pain of the experience of life.
That is what we have with the story of the lives of Valentine Sevier, his family, and community – their own words.
«Read the rest of this article»