Topic: Nashville TN
Clarksville, TN – On Sunday, May 25th, the Vietnam Veterans of America Chapter 396 held their annual Candlelight Vigil to remember the men and women who were left behind in Vietnam when American forces withdrew in 1975.
It is a solemn occasion when a nation gathers together to honor its soldiers, those who lived to come home, but even more importantly those who did not.
«Read the rest of this article»
Latest Vanderbilt Poll shows up to two-thirds of registered voters want Insure Tennessee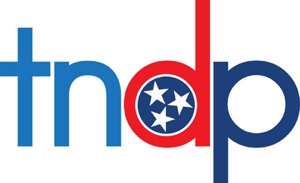 Nashville, TN – With 64 percent of registered voters favoring Insure Tennessee, Democrats will convene a press conference to demand that Republicans be accountable to the people of the state.
They will also call on Tennessee Governor Bill Haslam to call another special session to approve the plan.
«Read the rest of this article»

Clarksville TN – Just after 12:00pm Saturday, May 23rd, 2015, Clarksville Police Department District Three Patrol Officer Brad Crowe was dispatched to the Victoria's Secret store in Governors Square Mall at 2801 Wilma Rudolph Boulevard to investigate an E911 report of intimidation and shoplifting.
A store manager told the officer that three black females had gotten into a confrontation with her, cursing her, throwing a dress, and threatening to hit her.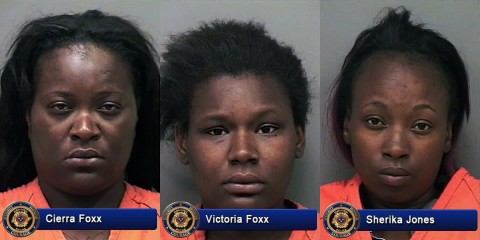 «Read the rest of this article»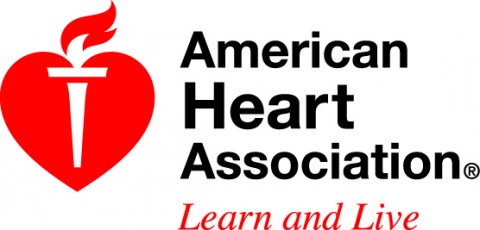 Nashville, TN – A new video is capitalizing on the popularity of a cappella – and a Nashville group who's achieved national fame – to help teach people how to perform Hands-Only CPR.
It features Nashville's own ​Street Corner Symphony interrupting a family dinner with a classic disco song. The message is two-fold: call 911 when you see a teen or adult collapse, and push hard and fast in the center of the chest to the beat of the Bee Gees' song "Stayin' Alive."
«Read the rest of this article»

Nashville, TN – The Tennessee Fish and Wildlife Commission (TFWC) has voted to reduce the white-tailed buck limit for the 2015-16 seasons. Deer hunters will now be able to take a total of two bucks throughout the deer hunting seasons.
After months of discussion and consideration, the action came during the TFWC's May meeting which concluded Friday at the Tennessee Wildlife Resources Agency's Ray Bell Region III Building. «Read the rest of this article»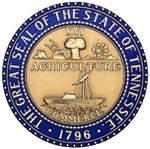 Nashville, TN – Tennessee State Representative Curtis Johnson announced that the Tennessee Housing Development Agency (THDA) had recently awarded a $235,705 Housing Trust Fund (HTF) grant to Buffalo Valley.
The grant will be used to finance the rehabilitation of six homes that will provide transitional housing for 48 homeless Veterans. Two of the homes are located in Clarksville and will serve up to 14 individuals.
«Read the rest of this article»

Nashville, TN – Many public pools in Tennessee and around the country open for the season on Memorial Day. While swimming is a fun way to be active and beat the heat, thousands of Americans get sick every year from germs found in pools and other swimming places.
The Tennessee Department of Health joins the observance of Healthy and Safe Swimming during the Memorial Day Weekend to spread the word about helping keep swimming sites safe and healthy.

«Read the rest of this article»

Clarksville, TN – District Two patrol units were dispatched to a reported shooting in the Summit Heights neighborhood at 3:34pm today, May 22nd, 2015. Officers discovered a man with multiple gunshot wounds and a white SUV with bullet damage at the Summit Heights exit onto Paradise Hill Road.
The man was taken by ambulance to a landing zone at Barksdale Elementary School and loaded onto a Life-Flight helicopter for transport to a Nashville hospital. The victim is still alive at this time.
«Read the rest of this article»

Nashville, TN – Memorial Day holiday weekend is regarded as the unofficial start to the summer boating season and the Tennessee Wildlife Resources Agency wants to emphasize the use of life jackets while boating in a safe and responsible manner.
Annually, the Memorial Day weekend is one of the year's busiest boating weekends. Last year over the holiday weekend, there was one boating-related fatality which came while a Knoxville resident was launching his boat from a trailer on Douglas Lake.

«Read the rest of this article»

Nashville, TN – Road construction won't slow motorists down as they travel Tennessee's highways this Memorial Day weekend.
The Tennessee Department of Transportation will suspend all construction-related lane closures on interstates and state routes beginning at 12:00 noon on Friday, May 22nd through 6:00am on Tuesday, May 26th.
«Read the rest of this article»