Topic: Nashville TN
Written by Joe Pitts
Tennessee State Representative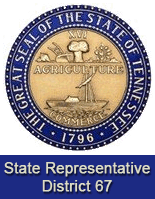 Nashville, TN – House Bill 21, sponsored by Tennessee State Representative Joe Pitts (D-Clarksville) was successful in passing the Transportation Full Committee and now moves on to the Finance sub-Committee. This legislation is known as the Shadow "Shada" Brooke Lowe bill.
This legislation will allow families of victims of impaired drivers, where the impaired driver was also killed, to have a sign erected in memory of the family member. It is to be heard in the Finance Sub-committee on February 22nd.
"It was fitting this legislation was approved by the committee on February 14th, Shada's 24th birthday," Pitts said. "Her mother said even though February 14th was a tough day, the idea of some sort of justice for her really helps."
«Read the rest of this article»
Highlight Importance of Community and Government Partners to Help Tennesseans Quit Smoking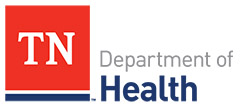 Nashville, TN – Tennessee State leaders and officials have reignited a call to reduce tobacco use in Tennessee, sharing a collective commitment to helping Tennesseans quit the habit.
Holding a press conference alongside several attending leaders from the state's government, business and non-profit organizations, Tennessee Department of Health Commissioner John Dreyzehner, MD, MPH, Governor's Foundation for Health and Wellness CEO Richard Johnson and NashvilleHealth Founder Senator Bill Frist, MD discussed the many opportunities available to citizens who are ready to quit.

«Read the rest of this article»
Hope for a Brighter Future

Nashville, TN – The Tennessee Department of Mental Health and Substance Abuse Services (TDMHSAS) is proud to announce that youth substance use trends are declining in Tennessee, according to a new report from the Substance Abuse Mental Health Services Administration.
«Read the rest of this article»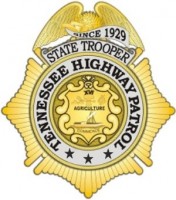 Nashville, TN – On February 8th, 2017, Trooper Jeremy Miller of the Tennessee Highway Patrol (THP) Interdiction Plus Team (IPT) stopped a white Toyota Sienna on I-40 eastbound in Hickman County for a traffic violation.
Upon speaking to the driver, Trooper Miller asked for a driver license which the driver stated he did not have. The driver identified himself as Bernado Mateo-Lucas. Trooper Miller continued to question the driver asking how many people were in the van. The driver stated there were four additional people in the vehicle.
Trooper Miller observed six people counting the driver with an additional person lying under a blanket in the floor behind the driver's seat.
«Read the rest of this article»
McMillan: 'City must take a leading role in regional planning'
Clarksville, TN – Clarksville Mayor Kim McMillan has been elected to a third term as chair of the Regional Transit Authority Board of Directors.
Wilson County Mayor Randall Hutto was elected vice chair and Paula Mansfield, a governor's appointee from Rutherford County, was elected secretary for 2017.
The RTA board, created in 1988 to plan and develop a regional transit system, consists of city and county mayors and community leaders from the nine-county Middle Tennessee region.
«Read the rest of this article»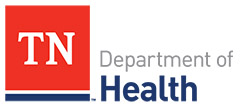 Nashville, TN – Flu season is here with seasonal flu activity reported across Tennessee. The highest number of influenza cases in Tennessee is typically seen in January and February each year.
Tennessee is currently among the states with the highest levels of flu activity according to the U.S. Centers for Disease Control and Prevention.
''The best thing we can do for our health and the health of our communities is to prevent illness,'' said TDH Commissioner John Dreyzehner.
«Read the rest of this article»
Tennessee (14-12/6-7 SEC) vs. Missouri (7-17/2-10 SEC)
Saturday, February 18th, 2017 | 12:01pm CT
Knoxville, TN | Thompson-Boling Arena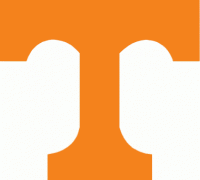 Knoxville, TN – Tennessee returns to Thompson-Boling Arena on Saturday, taking on Missouri in a 12:00pm CT tip on SEC Network.
Both teams come into Saturday's contest looking to get back on the right track. The Vols (14-12, 6-7 SEC) have dropped two straight contests, suffering its most recent defeat at No. 13 Kentucky, 83-58, on Tuesday night. Meanwhile, the Tigers (7-18, 2-11 SEC) are looking to return to their winning ways after falling to Alabama on Wednesday night, 57-54.
«Read the rest of this article»

Clarksville, TN – The Roxy Regional Theatre opens its production of "The Diary of Anne Frank" this Friday.
The play is based on the diary kept by its namesake during the two years she and her family spent in hiding from the Nazis. The Frank family was eventually apprehended and Anne died of typhus in the Bergen-Belsen concentration camp.
Her father, Otto Frank, was the family's only survivor and had a hand in getting his daughter's writing published. Today the diary has been published in more than 60 languages.
«Read the rest of this article»

Nashville, TN – Tennessee Governor Bill Haslam today announced Nashville business executive Bob Rolfe as commissioner of the Tennessee Department of Economic and Community Development (ECD).
An innovative business leader, Rolfe, 56, has more than three decades of experience in business and investment banking in Tennessee.
«Read the rest of this article»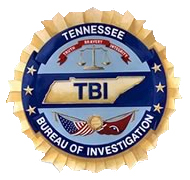 Nashville, TN – The Tennessee Bureau of Investigation (TBI) has issued a middle Tennessee Endangered Child Alert for the Cheatham County Sheriff's Office for 4-year-old Lillyanna Beneke, white female, blonde hair, hazel eyes, 3′, 50 lbs. Also taken was 2-year-old Ryder Beneke, white male, 3′, 30lbs, brown hair, hazel eyes.
They are believed to be with noncustodial parents, 27-year old Cody Beneke and 27-year old Danielle Beneke, who are addicted to heroin and meth.
«Read the rest of this article»