Topic: Nashville TN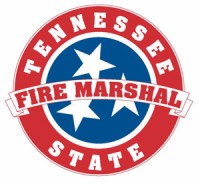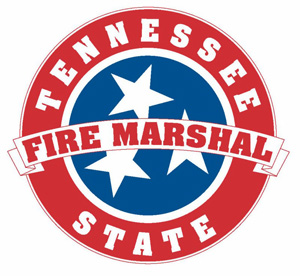 Nashville, TN – With temperatures on the rise and flowers in bloom, many Tennessee households will begin gearing up for a thorough round of spring cleaning. The State Fire Marshal's Office reminds residents of the importance of incorporating fire safety into routine household cleaning plans.
"We encourage Tennesseans to include fire safety in their home cleaning checklists not just in the spring time, but year-round," said State Fire Marshal and Commerce & Insurance Commissioner Julie Mix McPeak.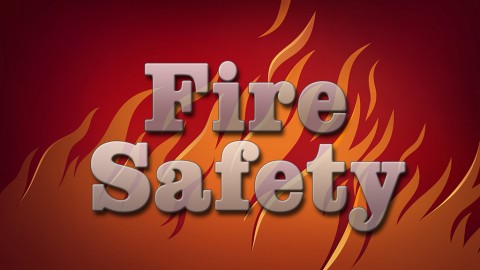 «Read the rest of this article»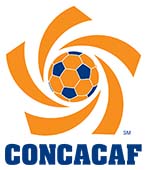 Miami, FL – The Confederation of North, Central America and Caribbean Association Football (CONCACAF) has announced the group stage matches and schedule for the 2017 CONCACAF Gold Cup, filling out the calendar for this summer's marquee regional national team championship.
The event, including soccer and city dignitaries as well as representatives and head coaches from the qualified nations, took place at Levi's Stadium, host venue of the Gold Cup final, to be played on July 26th, 2017.
«Read the rest of this article»
Written by Curtis Johnson
Tennessee State Representative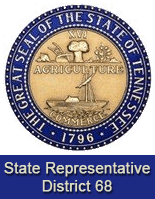 Nashville, TN – On Monday, March 20th, the Opioid Abuse Task Force attended a forum at East Tennessee State University located in Johnson City, Tennessee.
Dr. Rob Pack presented an overview of the Department of Community and Behavioral Health programs that are designed to improve the health of citizens in their community. Dr. Nick Hagemeier, who specializes in pharmacy medicine, gave an update on his research activities and outcomes from his program.
The Task Force also visited a methadone clinic that will be opening this year in Gray, Tennessee.
«Read the rest of this article»

Nashville, TN – The arrival of spring has many Tennesseans turning their attention to home renovation and improvement projects.
To help homeowners make the most of their hard-earned money, the Tennessee Department of Commerce & Insurance (TDCI) shares tips on how to avoid common construction-related issues such as shoddy repair companies and problem contractors.
«Read the rest of this article»

Nashville, TN – Tennessee Department of Labor and Workforce Development Commissioner Burns Phillips announces a preliminary unemployment rate of 5.3 percent for February.
This is an improvement from the revised January rate of 5.4 percent. February's U.S. preliminary rate is 4.7 percent, matching Tennessee with a tenth of a percentage point decline from the previous month.

«Read the rest of this article»

Nashville, TN – The Tennessee National Archery in the Schools Program (NASP) will hold its 11th state championships at the 2017 event set for March 30th-31st in Murfreesboro, TN.
The NASP State Championships will be returning to the Tennessee Miller Coliseum for the eighth consecutive year. A record field of close to 1,900 students is expected to participate. The students will be representing more than 90 schools.
«Read the rest of this article»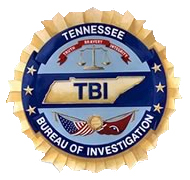 Nashville, TN – The Tennessee Bureau of Investigation (TBI) has issued a statewide AMBER Alert on behalf of Memphis Police Department for 1-year old Isiah Edwards, a black male, 2' and 25 pounds. He was last seen wearing a tan shirt, camouflage pants and black "Jordan" tennis shoes.
Isiah was in the back of a vehicle that was stolen at approximately 12:40pm in the 6200 block of Knight Arnold Road in Memphis. The vehicle has been recovered.
«Read the rest of this article»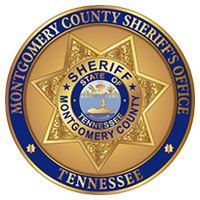 Clarksville, TN – The Montgomery County Sheriff's Office would like to congratulate Darrell Allison on receiving the United States Attorney Award for Excellence in Law Enforcement.
Allison is 32-year veteran of law enforcement and the current Assistant Director of the 19th Judicial District Drug Task Force.
The award recognizes those in the law enforcement community who save lives, stop violence, protect the peace, and bring healing to victims and communities.
«Read the rest of this article»

Clarksville, TN – Artist Marilyn Murphy is currently featured in the Orgain and Bruner Galleries of Clarksville's Customs House Museum with the exhibition Short Stories. The twenty-six graphite works bring together futuristic elements married with a sense of nostalgia.
Murphy's sense of humor is evident in these illustrative happenings through mergings of Southern culture and B-movie sci-fi.
«Read the rest of this article»
APSU Sports Information

Nashville, TN – Austin Peay State University sophomore Lidia Yanes Garcia was named the Ohio Valley Conference Women's Tennis Player of the Week after going 2-0 in her No. 1 singles spot in a pair of APSU wins during the week as announced by the league office Wednesday.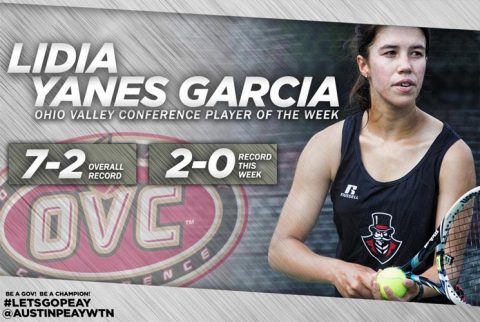 «Read the rest of this article»