Topic: Nashville TN

Nashville, TN – The Tennessee Department of Transportation (TDOT) reports that on Thursday, December 18th through Monday, December 22nd, from 9:00am-3:00pm, (excluding weekend), there will be alternating lane closures on SR 13 in both directions, from MM 17 to MM 18, for bridge inspection on C.C. McClure Bridge.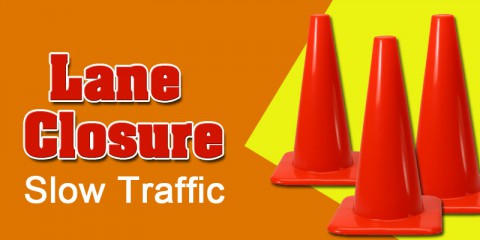 «Read the rest of this article»
TBI Severs Ties With 24th Judicial District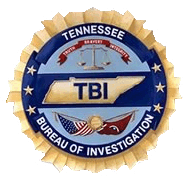 Nashville, TN – Until further notice, and at the request of District Attorney General Matthew Stowe, the Tennessee Bureau of Investigation has discontinued its investigation into the Holly Bobo case and severed ties with the 24th Judicial District.
"We certainly regret these unprecedented circumstances playing out in the media," said TBI Director Mark Gwyn. "But in a meeting last week, which included 30th District Attorney General Amy Weirich, 28th District Attorney and President of the Tennessee District Attorneys General Conference Garry Brown, and Wally Kirby, Executive Director of the Conference, Stowe made allegations of misconduct by TBI and other law enforcement agencies, both local and federal. He also repeatedly stated he wanted our Agency to suspend all activities in his district, after which Weirich removed her office's resources from the Holly Bobo case. Stowe may characterize this as a misunderstanding, but his requests were clear and I wasn't the only one who heard it." «Read the rest of this article»

Nashville, TN – Putting your baby to sleep using the ABCs of Safe Sleep saves lives. The Tennessee Department of Health urges parents to remember it's very important to make sure family and friends follow these simple steps while visiting during the holidays: Babies sleep safest Alone, on their Backs and in a Crib.
"Loved ones are always eager to see and hold the newest family members during holiday visits. It's really important that everyone who will be involved in caring for a baby knows about the safest way to put the baby to sleep," said TDH Commissioner John Dreyzehner, MD, MPH. «Read the rest of this article»
Tennessee Titans (2-12) at Jacksonville Jaguars (2-12)
Thursday, December 18th, 2014 | 7:25pm CST
Jacksonville, FL | EverBank Field | TV: NFLN/WZTV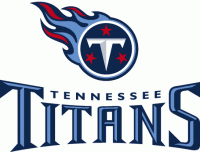 Nashville, TN – This week the Tennessee Titans (2-12) travel to face the Jacksonville Jaguars (2-12) in a nationally-televised game. Kickoff at EverBank Field (capacity 67,297) is scheduled for 7:25pm CST on Thursday, December 18th.
The Titans are looking to sweep the season series with the Jaguars for only the fifth time in the 20-year-old rivalry. They won the October 12th matchup at LP Field, which extended their lead in the all-time series to 23-17, including playoffs.
«Read the rest of this article»
The Perfect Present for Yourself and Others

Nashville, TN – Stores and businesses have long used the familiar holiday slogan, "Give the gift that keeps on giving." While stereos, watches and even baskets of fruit delivered monthly have been advertised to provide perpetual pleasure, the Tennessee Department of Health suggests a present that really does have lasting benefits:  Stopping the use of tobacco products.
The three top benefits to a person who quits are these:  A former user can live longer and be healthier; his or her family can live longer and be healthier; and there will be more money available to spend or invest. All are noticeable fairly quickly when a tobacco users ends his or her addiction to nicotine. «Read the rest of this article»
Provides health care coverage to more Tennesseans while addressing health outcomes and cost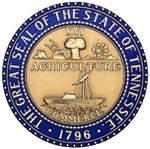 Nashville, TN – Tennessee Governor Bill Haslam today unveiled his Insure Tennessee plan, a two year pilot program to provide health care coverage to Tennesseans who currently don't have access to health insurance or have limited options.
The program rewards healthy behaviors, prepares members to transition to private coverage, promotes personal responsibility and incentivizes choosing preventative and routine care instead of unnecessary use of emergency rooms.
The governor announced that he plans to call a special session to focus on the proposal after the 109th Tennessee General Assembly convenes in January.
«Read the rest of this article»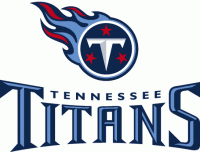 Nashville, TN – On Monday, December 15th, the Tennessee Titans added quarterback Jordan Palmer to the team. Jake Locker went down during Sunday's game versus the New York Jets and was placed on injured reserve leaving the Titans with just one active quarterback, Charlie Whitehurst.
Palmer was drafted in 2006 by the Washington Redskins. He has been on the Cincinnati Bengals, Jacksonville Jaguars and Buffalo Bills. He was last on the Chicago Bears roster in 2013.
Palmer will serve as backup to Whitehurst.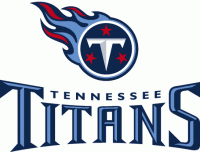 Nashville, TN – The Tennessee Titans announced Monday that quarterback Jake Locker has been placed on injured reserve.
Locker was knocked out of the game Sunday against the New York Jets in the second quarter when defensive end Quinton Coples hit Locker from behind driving his left shoulder into the ground. Locker dislocated his left shoulder and did not return to the game.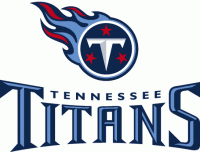 Nashville, TN – The Tennessee Titans (2-12) lost to the New York Jets (3-22) at LP Field Sunday, 16-11. It was their eighth straight loss and 11th loss in their last 12 games.
The Jets rallied in the fourth quarter to take the lead on a 1 yard run by Chris Ivory for a touchdown. The drive was extended on an unsportsmanlike conduct penalty against Titans' middle linebacker Wesley Woodyard. The penalty gave New York a first down instead of a 4th and 19.
«Read the rest of this article»
Scholarship applications must be submitted by January 23rd, 2015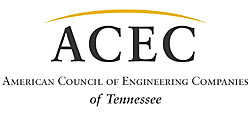 Nashville, TN — The American Council of Engineering Companies of Tennessee (ACEC of Tennessee) is now accepting applications from engineering and land surveying students in Tennessee for several state and national scholarship programs. The deadline to apply for these scholarships is January 23rd, 2015.
"ACEC of Tennessee has always been committed to promoting the engineering profession in a variety of ways, including education," said Everett Cowan, who chairs the committee that will review all scholarship applications submitted by Tennessee students. "We count it as a privilege to once again offer these scholarship programs." «Read the rest of this article»