Topic: Nashville TN
Written by Joe Pitts
Tennessee State Representative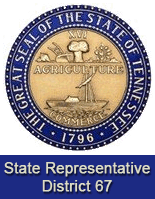 Nashville, TN – The IMPROVE Act, Tennessee Governor Bill Haslam's proposal to fund critical infrastructure projects and offer local government the option to fund transportation needs passed the House of Representatives on Wednesday.
The more than six hour debate saw House members carefully and thoroughly consider dozens of amendments and counter proposals to the IMPROVE Act. At the end of the debate, the bill cleared the House by a narrow margin.
"I have been out front and very public about my disappointment in our State government's neglect, in recent years, to address our over-burdened roads, highways and dangerous bridges with a responsible funding plan."
«Read the rest of this article»
Written by Curtis Johnson
Tennessee State Representative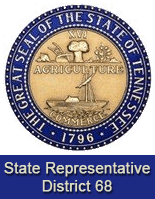 Nashville, TN – The House Finance, Ways and Means Subcommittee will consider legislation next week requiring the Tennessee Department of Health (DOH) to identify individuals who are in the top 20 percent of prescribers of opioids in the state. After being identified and notified of the high volume opioid prescriber status, this legislation requires the prescribers to comply with certain requirements.
The legislation aims to address Tennessee's status as second in the nation in abuse of opiates.
Under current law, the DOH monitors the 100 highest volume opioid prescribers in Tennessee. HB 1207 calls for DOH, in addition, to look at prescribers who are at high-risk based on clinical criteria, such as overdoses or dangerous drug combinations.
«Read the rest of this article»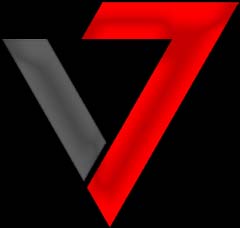 Nashville, TN – Future football stars will want to mark their calendars to attend the V7 Elite Future Stars Showcase Series event, April 30th at Tennessee State University.
The camp will feature former NFL quarterback Michael Vick. The camp is part of the National Playmakers Academy and is open to all 5th-8th graders in the area.
Football players at all positions are welcome.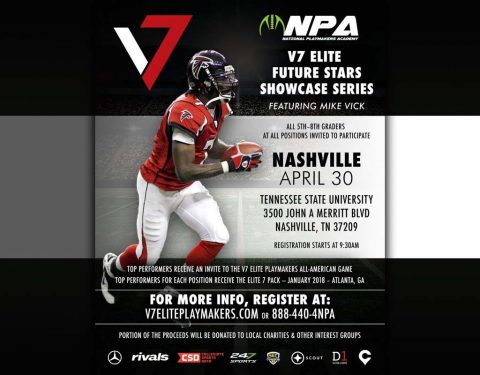 «Read the rest of this article»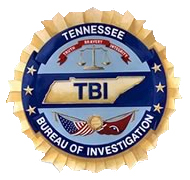 Nashville, TN – Tennessee Bureau of Investigation Special Agents have obtained an indictment for a Dickson County woman charged with bringing contraband into a jail, and tampering with evidence.
At the request of 23rd District Attorney General Ray Crouch, on April 3rd, Special Agents began investigating the disappearance of money and drugs from a patrol car.
On April 1st, Tasha Corlew was involved in a traffic accident in Dickson, and was ultimately charged with DUI. A Dickson police officer at the scene collected items that Corlew had in her possession, which the investigation revealed included cash and drugs, and placed them in the front of his vehicle.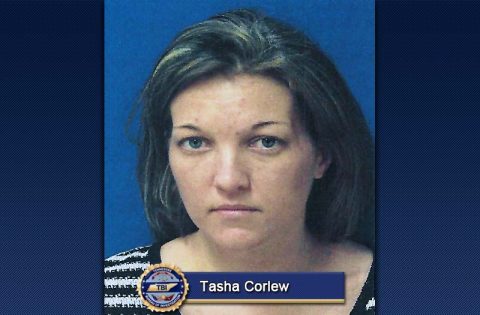 «Read the rest of this article»
March 2017 Statistics Reveals Tennesseans are Finding Jobs in a Growing Workforce

Nashville, TN – Tennessee Department of Labor and Workforce Development (TDLWD) Commissioner Burns Phillips announces a preliminary unemployment rate of 5.1 percent for March, positively shifting from February's revised rate of 5.3 percent.
This progress matches the U.S. preliminary rate's decline of two-tenths of a percentage point to 4.5 percent.

«Read the rest of this article»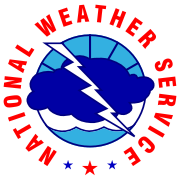 Nashville, TN – The National Weather Service reports has issued a flash flood watch for Clarksville-Montgomery and Middle Tennessee. The flash flood watch is in effect from 3:00am Saturday morning April 22nd through late Saturday night.
Previous rainfall accumulations have left most of Middle Tennessee with saturated ground conditions. Periods of moderate showers and thunderstorms will become more pronounced late tonight through late Saturday night, resulting in additional one to three inches of rainfall that could lead to flash flooding across the mid state.
«Read the rest of this article»
APSU Sports Information

Nashville, TN – The Austin Peay State University men's tennis team saw its 2017 season come to a close after a 4-1 loss in the opening round of the Ohio Valley Conference Tournament to Belmont Friday afternoon.
«Read the rest of this article»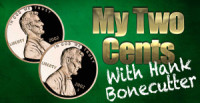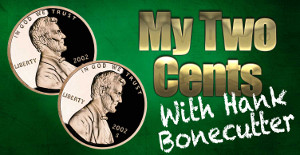 Nashville, TN – The Nashville Predators have done something that nobody could have ever predicted. The eighth seeded Preds have won four games in a row over the Stanley Cup Champions, and #1 seed, Chicago Blackhawks. It's called a SWEEP!
Not one single hockey writer, broadcaster, play-by-play guy, producer, coach, player or even the equipment guy could have ever predicted that the Nashville Predators would sweep their series against Chicago.
«Read the rest of this article»
50-Year-Old Suspect Tad Cummins Apprehended, Awaiting Extradition to Tennessee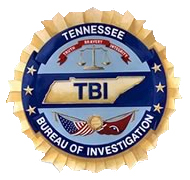 Nashville, TN – Acting on a tip received by the Tennessee Bureau of Investigation late last night, authorities in Siskiyou County, California have rescued Elizabeth Thomas and arrested Tad Cummins, after locating the pair at a rural cabin in Cecilville early this morning.
Thomas, 15, was the subject of a Tennessee AMBER Alert issued on March 14th, after having been kidnapped a day earlier by Tad Cummins, a former teacher at her school in Maury County, Tennessee. On March 17th, the TBI added the 50-year-old to the state's 'Top 10 Most Wanted' list.
«Read the rest of this article»
Clarksville, TN – A statue of actor Frank "Sergeant Carter" Sutton, who was born and raised in Clarksville, will be dedicated at 1:30pm Saturday on Franklin Street in Downtown Clarksville.
Mark Holleman, civic leader and broker/owner of Coldwell Banker Conroy, Marable & Holleman working with the City of Clarksville, led the drive to place the statue — created by local sculptor Scott Wise — near the Roxy Regional Theatre in Sutton's hometown.
«Read the rest of this article»