Topic: Nashville TN

Nashville, TN – The Tennessee Department of Transportation, Governor's Highway Safety Office, and Tennessee Department of Safety and Homeland Security are once again teaming up to remind Tennessee football fans that real Fans Don't Let Fans Drive Drunk this Super Bowl weekend.
"We want you to have a good time, but more importantly, we want you to be safe," said TDOT Commissioner John Schroer. "The chances of you, or someone you love, being in a drunk driving crash increases over the weekend and even more over a holiday weekend. Everyone thinks it won't happen to them and it always happens to somebody. Don't be that somebody."
«Read the rest of this article»
Tennessee State Representative Curtis Johnson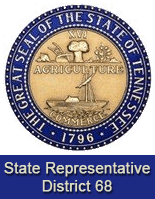 Nashville, TN – Tennessee Governor Bill Haslam delivered his annual State of the State Address to a joint convention of the legislature this week, unveiling his budget for the 2016-2017 fiscal year. Haslam addressed multiple issues during the State of the State, the most prominent of which include job recruitment and workforce development, a continued push to make government more efficient and effective, and major investments in both K-12 and higher education.
Among the key points in the Governor's speech was a focus on a balanced budget, low taxes, fiscal responsibility, and the proposal of 261 million in new dollars for Tennessee public education, including $104.6 million for teacher salaries — the largest investment in K-12 education without a tax increase in state history.
«Read the rest of this article»
Austin Peay Sports Information

Clarksville, TN – A midstate meet awaits Austin Peay State University this weekend at the Middle Tennessee Invitational, hosted by Middle Tennessee. Action begins 10:00am, Saturday, February 6th, 2016 at the Murphy Center; track events are slated for a 12:00pm start.
«Read the rest of this article»
Tennessee (11-11, 4-5 SEC) at Arkansas (11-11, 4-5 SEC)
Saturday, February 6th, 2016 | 7:01pm CT/8:00pm ET
Fayetteville, AR | Bud Walton Arena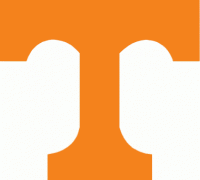 Knoxville, TN – Tennessee goes in search of its second straight SEC win when it travels to face Arkansas Saturday night at 8:00pm ET/7:00pm CT on the SEC Network.
The Vols (11-11, 4-5 SEC) are looking to snap a three-game losing streak in Fayetteville and find its first win there since 2009. Tennessee leads the all-time series 19-16, but dropped two of the three meetings between the programs last season. Meanwhile, the Razorbacks (11-11, 4-5 SEC) return home to Bud Walton Arena after suffering an 87-83 defeat at Florida on Wednesday night. Arkansas is 10-3 at home this season, boasting victories over Vanderbilt, Mississippi State, and No. 5 Texas A&M.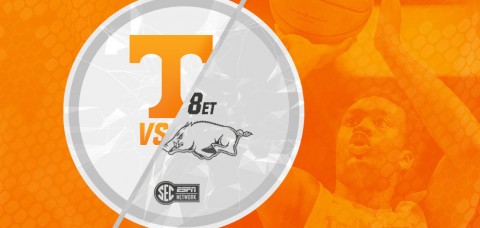 «Read the rest of this article»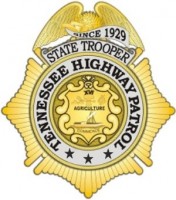 Nashville, TN – The Tennessee Highway Patrol's East Bureau Interdiction Plus Team (IPT) initiated a traffic stop that led to the discovery of 13 kilometers (equal to 29 pounds) of crystal meth, and the arrest of a Texas man on felony drug charges.
Trooper Scott stopped a 2003 Chevy Suburban for a traffic violation on Interstate 40 eastbound in Knox County at approximately 3:40pm on Monday, February 1st, 2016.  The vehicle was occupied by a male driver, who gave multiple conflicting stories regarding his travel destinations.
«Read the rest of this article»
APSU Sports Information

Brentwood, TN – Austin Peay State University men's tennis team was selected to finish fifth in the 2016 Ohio Valley Conference predicted order of finish as voted by the league's head coaches, Friday. In addition, junior Aaron Jumonville was ranked the fifth-best men's player in the conference rankings.
«Read the rest of this article»
Written by Susanna Nickell
Tennessee Titans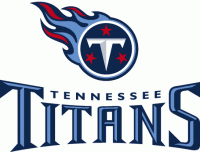 Nashville, TN – The Tennessee Titans have announced that they will sponsor and host this year's Middle Tennessee regional spelling bee.
The 2016 Tennessee Titans Regional Spelling Bee will take place Saturday, March 12th at Nissan Stadium. The champion will advance to represent Middle Tennessee in the 2016 Scripps National Spelling Bee in Washington, D.C.
«Read the rest of this article»

Clarksville, TN – Twenty-seven Austin Peay State University students were recently selected for inclusion in Who's Who Among Students in American Universities and Colleges for the 2015-2016 academic year.
These 27 individuals will be officially recognized at the Student Organization and Leader Awards on April 13th, at APSU.
«Read the rest of this article»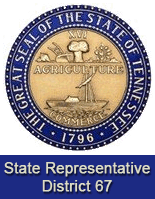 Nashville, TN – Tennessee State Representative Joe Pitts (D-Clarksville) has sponsored more than twelve bills during this legislative session and over the next few days we will send out a series of updates explaining the proposals and providing an update on their progress in the system.
House Bill 1629/Senate Bill 1615 (Senator Mark Green (R-Clarksville) is part of the Montgomery County government's legislative agenda and authorizes local governments to enter into cooperative purchasing agreements with federal agencies. This legislation cleared the Local Government Sub-committee this week and will be heard in the Local Government Full Committee on February 9th, 2016.
«Read the rest of this article»
Event to Help New and Aspiring Business Owners Achieve Success

Clarksville, TN – Most new and aspiring business owners have more questions than answers. For that reason, the Clarksville Area Chamber of Commerce assembled a half-day seminar to address the more elusive but critical components to entrepreneurship. Educating Our Entrepreneurs brings expertise in marketing, franchising, licensing, taxes, permits and more all under one roof.
«Read the rest of this article»