Topic: Nashville TN

Nashville, TN – You've just settled down to eat dinner, when the phone rings. The voice on the line addresses you by name and says your credit history or career qualifies you for a special investment opportunity.
Or maybe they want you to give to a charity. All you have to do, you're told, is supply the caller with some information … financial information. «Read the rest of this article»

Nashville, TN – In Montgomery County, the Tennessee Department of Transportation will be doing resurfacing and bridge deck repair on I-24 from SR 76 to the Robertson County Line.
Starting Monday, May 20th through Wednesday May 22nd, from 8:00pm-6:00am, there will be one alternating lane closures on I-24 eastbound and westbound in order to mill and pave the roadway.
«Read the rest of this article»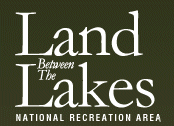 Golden Pond, KY – Experience River Days Memorial Day Weekend, May 25th-27th, at Land Between The Lakes (LBL) National Recreation Area. Enjoy water-themed activities at Woodlands Nature Station.
River Days has activities and events for all ages. Unless otherwise noted, all programs are free with paid Nature Station admission ($5.00 ages 13 & up, $3.00 ages 5-12, free ages 4 & under).
«Read the rest of this article»
Construction Scheduled to begin in August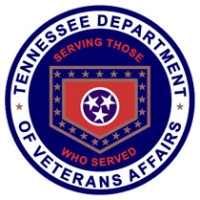 Nashville, TN – Tennessee Governor Bill Haslam and Department of Veterans Affairs Commissioner Many-Bears Grinder announced the upcoming construction for the Montgomery County Tennessee State Veterans Home.
Haslam was also joined by U.S. Senator Lamar Alexander (R-Tenn.), Speaker Pro Tem Curtis Johnson (R-Clarksville), Clarksville Mayor Kim McMillan, Montgomery County Mayor Carolyn Bowers, Tennessee State Veterans Homes Director Ed Harries and Tennessee State Veterans Homes Board Chairperson Mary Ross as well as several members of the Tennessee State Veterans Homes Board.
The new state veterans home will be located at 250 Arrowood Drive in Clarksville. Construction on the new site is scheduled to begin in August. «Read the rest of this article»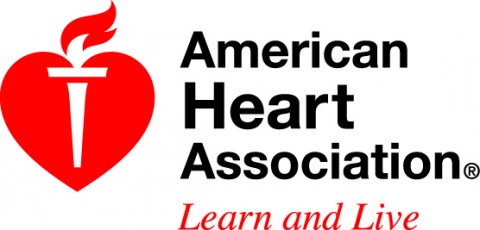 Nashville, TN – All month long, counties and cities around Middle Tennessee are supporting the American Stroke Association's fight against the No. 4 killer by proclaiming May as American Stroke Month.
Tennessee is in the "stroke belt" of the county, ranking 46th of 50 states in stroke mortality and near the very bottom for high blood pressure, a major risk factor for stroke.
«Read the rest of this article»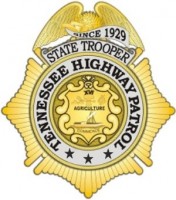 Clarksville, TN – On Thursday, May 16th, around 7:10am, a 1998 Chevy S10 driven by Roni Proctor was traveling north on Highway 48/13 when the truck crossed the center line and drifted into the south bound lane where it struck a 2006 Chevy Malibu near Ball road according to the Tennessee Highway Patrol. The Malibu tried to avoid the oncoming vehicle but could not and was hit head on.
The driver of the Malibu, 17 year old Kylie Eastin, who along with her passenger, 15 year old Ashley Travis were Lifeflighted to the Vanderbilt University Medical Center in Nashville, TN. Roni Proctor was transported by EMS to Gateway Medical Center. All three were wearing seat beats according to the THP report. «Read the rest of this article»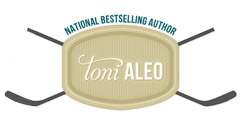 Clarksville, TN – On Saturday, May 18th, Clarksville based author Toni Aleo will be signing print-on-demand versions of her books at Hastings from 1:00pm until 3:00pm.
Toni Aleo is a publishing dream. Toni started out as a self-published author of three hockey romances; "Trying To Score", "Taking Shots", and "Empty Net", centered around the fictional Nashville Assassins hockey team.
«Read the rest of this article»
Aeronautics Grants Totaling $316,650 Provides for Infrastructure and Other Improvements for Seven Tennessee Airports


Nashville, TN - The Tennessee Department of Transportation (TDOT) announced today that state aeronautics grants totaling $316,650 have been approved for seven Tennessee airports.
Clarksville-Montgomery County's Outlaw field has received a $9,500 State grant and a $500.00 local grant totaling $10,000 for obstruction clearing.
«Read the rest of this article»

Nashville, TN – National Safe Boating Week is May 18th-24th and the Tennessee Wildlife Resources Agency will be participating to promote the wear of life jackets as the 2013 summer boating season begins.
The Wear Your Life Jacket to Work Day is Friday, May 17th with the goal of demonstrating how easy it is to wear a life jacket. Participants wear a life jacket to work, demonstrating how easy to wear one, even while at work. «Read the rest of this article»
Competition Designed to Increase Seat Belt Usage among Teens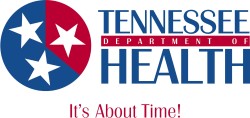 Nashville, TN – Sullivan East High School in Bluff City, Tennessee has been awarded the top prize in Tennessee's first-ever "Battle of the Belt" competition. The Tennessee Department of Health Injury Prevention Program, in partnership with the Tennessee Trauma Centers, sponsors this statewide competition for Tennessee high schools designed to increase seat belt usage.
«Read the rest of this article»