Topic: Nashville Zoo
Nashville Zoo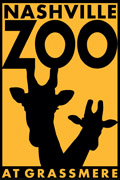 Nashville, TN – Nashville Zoo says animals, entertainment, local food trucks and more than 100 craft beers are all on tap for the eighth annual Brew at the Zoo set for Friday, May 31st, 2019 from 6:30pm to 10:30pm.
Brew at the Zoo, voted the best beer event by Nashville Scene writers in 2014, 2016 & 2017, allows guests the opportunity to wander the Zoo trails while sampling beer from more than 60 craft breweries from around the country.
Many of the Zoo's animal exhibits will be open until sundown with keepers available to answer guests' questions. Other activities include rides on the Wild Animal Carousel and the Soaring Eagle zip line, live music and special animal encounters.
«Read the rest of this article»
Nashville Zoo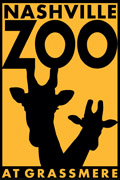 Nashville, TN – Waiting to see the Nashville Zoo's newest and cutest clouded leopard cubs in person? Now's your chance! Guests can see the two cubs through a viewing window at the HCA Healthcare Veterinary Center neonatal animal care room.
After their mother Niran gave birth, the Zoo's veterinary team removed the cubs to hand rear. The veterinary staff often hand raise clouded leopard cubs due to the common nature of this species to neglect their offspring, which was the case with Niran. Hand rearing also lowers animal stress for future hands-on care.
«Read the rest of this article»
Nashville Zoo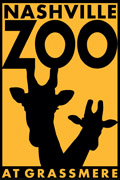 Nashville, TN – Nashville Zoo will open its new Tiger Crossroads exhibit featuring three four-year-old female Sumatran tigers to the public on Friday, April 12th, 2019 at 9:30am.
Originally built in 1989 as a black bear exhibit and then home to Bengal tigers until 2015, the Zoo's tiger exhibit was in great need of renovation. Improvements to the exhibit enlarged the tigers' habitat and night quarters, as well as added a new indoor viewing area for guests.
The viewing building features reinforced glass panels for the closest possible view of these majestic cats, an interactive training window where guests can see keepers working with the tigers and interactive displays to engage and educate visitors about tiger conservation.
«Read the rest of this article»
Nashville Zoo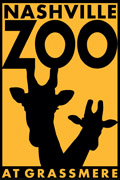 Nashville, TN – Nashville Zoo is pleased to announce the arrival of Winsol, its very first aardvark.
One-year-old Winsol arrived from Cincinnati Zoo & Botanical Garden this past weekend and has been adjusting to Nashville life in the HCA Healthcare Veterinary Center Neonatal Animal Care Room. Guests are able to say hello through a outdoor viewing window.
Winsol will be a part of Nashville Zoo's Ambassador Animal program, participating in daily animal shows and walking around the Zoo for animal encounters.
«Read the rest of this article»
Nashville Zoo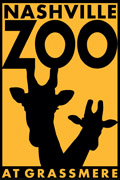 Nashville, TN – Nashville Zoo and the Davidson County Master Gardeners are hosting gardening classes on three Saturdays this April and the first Saturday in May. The informal sessions cover a variety of topics, including composting and organic gardening. The last class will help plant our new children's garden.
Spring gardening classes are free with Zoo admission and take place at 11:00am at the Grassmere Historic Farm gardens located behind the home. Master Gardeners leading the session will answer guests' questions and provide handouts and other helpful items.
«Read the rest of this article»
Nashville Zoo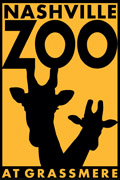 Nashville, TN – Children are invited to bring their favorite teddy bear or stuffed animal friend to Nashville Zoo's fourth annual Teddy Bear Clinic on Saturday, February 23rd, 2019 in the Zoo's state-of-the-art HCA Healthcare Veterinary Center.
After the public grand opening of the new veterinary center at 9:30am, the Zoo's Veterinary Department will be on call from 10:00am-3:00pm performing routine checkups on children's favorite stuffed animals.
During the event, there will be animal artifacts and learning experiences with Zoo docents, crafts, veterinarian dress-up play, a photo booth, animal encounters and more.
«Read the rest of this article»
Nashville Zoo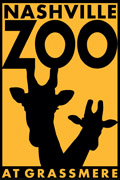 Nashville, TN – Registration is now open for Nashville Zoo's popular 5K Zoo Run Run scheduled for January 26th, 2019. The annual 5K takes participants past habitats throughout the Zoo and along roads and trails not normally accessed by the public.
Families and children are encouraged to bundle up and hit the trail. Strollers with all-terrain tires are recommended.
Nashville Zoo will close to the public at 1:00pm on January 26th to prepare for Zoo Run Run. Registration and check-in begins at 1:30pm, and the race starts at 3:00pm.
«Read the rest of this article»
Nashville Zoo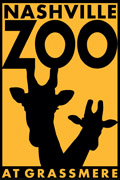 Nashville, TN – The first two Saturdays in November guests have a chance to hear exciting stories while experiencing the Zoo's animal habitats. During Nashville Zoo's annual "Celebrate Reading" event, visitors follow a story map to hear a different children's book read to them every half hour at various stops around the Zoo. Celebrate Reading will be held on November 3rd and 10th, 2018 from 10:00am–2:00pm.
The Zoo will offer complimentary attraction tickets (limit of four tickets per person) for anyone donating new or "like new" children's books during the two Celebrate Reading dates.
«Read the rest of this article»
Nashville Zoo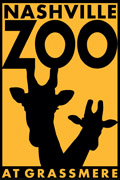 Nashville, TN – Tennessee's littlest ghosts and goblins are invited to enjoy a night of delightfully frightful fun at Boo at the Nashville Zoo.
Our annual Halloween tradition is set for 11 nights: October 12th, 13th, 14th, 18th, 19th, 20th, 21st, 25th, 26th, 27th and 28th, 2018. Boo at the Zoo runs from 5:00pm to 9:00pm.
Kids can come dressed in their favorite costume and enjoy carnival games, carousel rides, hayrides, shows and trick-or-treating.
The annual evening event offers families a safe and exciting Halloween experience for kids under age 12.
«Read the rest of this article»
Nashville Zoo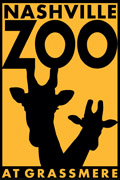 Nashville, TN – Ever wonder what Nashville Zoo is like at night? Now's your chance to find out at Zzzoofari Slumber set for September 1st-2nd, 2018.
Join the Zoo for a unique camping experience as you sleep under the stars just a short distance away from the snoozing animals.
Zzzoofari Slumber is an overnight camp session for families and escorted children (recommended for ages 4 – 12). Enjoy a variety of activities that include hayrides, carousel and zip line rides (until 7:00pm), inflatables, an animal show, crafts, evening hot dog and marshmallow roast and a full breakfast and admission to the Zoo on Sunday.
«Read the rest of this article»