Topic: Nashville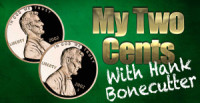 Nashville, TN - After selling my business in 2012, I bought a condo in Nashville.  My wife and I spend time there enjoying football, hockey, good food and entertainment.
I spend more time here than she does, developing new business relationships, and reconnecting with old friends.
The Nashville landscape is growing in leaps and bounds,and that includes a growing homeless population.  And I mean GROWING. And aggressive.
«Read the rest of this article»
Written by Staff Sgt. Terrance Rhodes
Headquarters, 101st Airborne Division (Air Assault)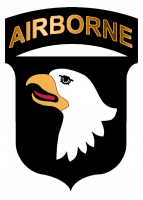 Monrovia Liberia – The Joint Forces Command – United Assistance Mobile Training Team completed a week of training in Buchanan City, Liberia, November 21st.
The MTT mission consists of going out to remote locations in Liberia to teach future Ebola treatment center health care workers on how to properly conduct all phases of running an ETU, said Capt. Alex Ailer, a nurse with the 86th Combat Support Hospital, from Fort Campbell, Kentucky.
«Read the rest of this article»
Hello, friends! My name is Jenni Lee Shelton, and I may not be what you're expecting.
You may drop your expectations here. If for whatever reasons you feel uncomfortable leaving your expectations unattended, then I encourage you to also expect miracles (shout outs to Gabrielle Bernstein and Joe Vitale.)
I am new at blogging, and newness is something I don't think we should fear. I also have a new career as a life coach that is really inspiring me to dive deeper into my passions. Please feel free to embrace my process alongside me, as I reveal more about who I am and what I'm all about.
Ok… so exactly why are you starting this blog, and why am I reading it? «Read the rest of this article»
Clarksville, TN – Clarksville High School held Hendersonville High School to single-figure scoring in three of four quarters, November 18th at the William Workman Gymnasium, as the Wildcats came away with a 59-41 victory.
Despite playing a road game the night before in Nashville, the Wildcats (2-2) defense was dominate in the contest, only allowed the Commandos to score seven points in the first, second and fourth quarters.
Clarksville High on the other hand had more than enough offensive firepower, led by JJ Jones' game-high 22 points.
«Read the rest of this article»

Clarksville, TN – The Customs House Museum and Cultural Center is located in historic downtown Clarksville, Tennessee. Come explore an entire city block featuring large gallery spaces filled with fine art, science and history.
Some of the events in November at the Museum are: 4th Annual Laying Low, Family Fun Day: A Big Thank You to the Train Crew, Art & Lunch: Gallery Talk with Eric Hansen, November in the Children's Room: Horses, and Equine themed exhibits.
«Read the rest of this article»

Clarksville, TN – Laying Low is back for its fourth installment to benefit the Customs House Museum on Saturday, November 1st.
This laid-back annual fundraiser is an outdoor event celebrating the fall season.
«Read the rest of this article»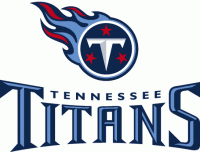 Nashville, TN – The Dallas Cowboys (1-1) rolled over the Tennessee Titans (1-1) Sunday, September 14th at LP Field 26-10. The Cowboys gashed the Titans defense for 220 rushing yards.
"We missed gaps, we missed hits, we missed contain. You know, we missed tackles," said Titans head coach Ken Whisenhunt. "They ran the football well. Give them credit. They did to us what we did to Kansas City last week."
«Read the rest of this article»
North East, PA -The Trevecca women's golf team started strong and leads the Evann Parker Memorial golf tournament with a first-round 327.
Alexa Rippy (SO/Clarksville, Tenn.) leads the Trevecca and the tournament with a first-round 77. Trevecca's Mikayla Dodson (JR/Sante Fe, Tenn.) is second place, just a stroke behind Rippy, with her opening round 78.
Mercyhurst University is the host school for the event being played at the Lake View Country Club near Erie, Pa. The 16 teams and 95 golfers will play a final round of 18 holes on Saturday. The course is playing to a par of 72 over 5920 yards.
«Read the rest of this article»
Tennessee Titans (1-0) vs. Dallas Cowboys (0-1)
Sunday, September 14th, 2014 | Noon CDT
Nashville, TN | LP Field | TV: FOX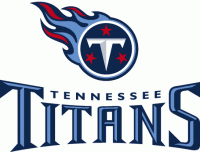 Nashville, TN – The Tennessee Titans (1-0) play their home opener this week against the Dallas Cowboys (0-1). Kickoff at LP Field (capacity 69,143) is scheduled for noon CDT on Sunday, September 14th.
Fans are encouraged to participate in the LP PENCIL Box School Supply Drive at the game.
LP PENCIL Box, a collaborative non-profit venture between PENCIL Foundation and LP Building Products, offers Nashville Metro teachers the opportunity to acquire school supplies for the city's most in-need children.
«Read the rest of this article»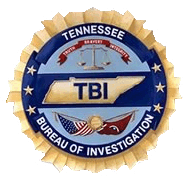 Nashville, TN – The Tennessee Bureau of Investigation has obtained an indictment for a Montgomery County woman accused of stealing from a charity fund she managed.
At the request of 19th District Attorney General John Carney, TBI Special Agents began investigating Christie Overstreet Hill on June 20th.
During the course of the investigation, Agents, along with the Clarksville Police Department, developed information that in July 2011, as manager of the Wounded Warriors Project Fund (which is not affiliated with the National Wounded Warrior Project), Hill transferred $20,150 from the group's bank account to a personal account she opened in her name.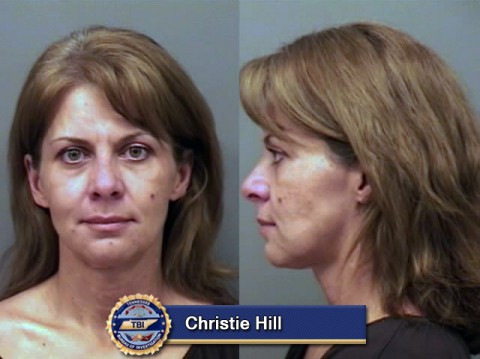 «Read the rest of this article»