Topic: Nashville
Tennessee Grocers Education Foundation Continues Strong 29-Year Giving Tradition
Nashville, TN – Kaitlyn Burkeen of Clarksville was recently awarded a $500.00 Kroger Nashville Division Scholarship Award from the Tennessee Grocers Education Foundation.
Burkeen was recognized on June 14th at the annual convention of the Tennessee Grocers and Convenience Store Association held at the Music City Center.
A graduate of Rossview High School, Burkeen will attend the University of Tennessee at Chattanooga and major in Civil Engineering. «Read the rest of this article»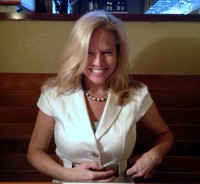 Nashville, TN – This is a column about how the past can catch up with the future in the blink of an eye: how something you thought was in place forever, can suddenly change and possibly disappear. I'm not talking about a relationship. They can develop and vanish, of course. No, I'm talking about the built environment around us.
Think about it; we walk down our same streets or blocks most every day, passing the same stores, wave back to the same people outside their home or shops—and in general—we expect things to stay the way they are.
«Read the rest of this article»
An exercise in homelessness.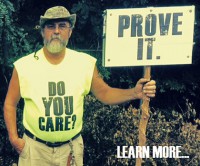 Clarksville, TN – The biggest event of this day was that I got to take a shower. It was the first one since last Wednesday night, and trust me that it was a worship experience in itself—not to mention using a real toilet and not feeling rushed. Oh, the things we take for granted.
You know, there are a lot of talented people riding the bus, living in shelters, or even sleeping in tents and under bridges. Yesterday morning at the bus stop, I noticed a young man with a sketchpad and pencils.
«Read the rest of this article»
Necessary for All, Especially for Travelers

Nashville, TN – The Tennessee Department of Health, in alignment with the U.S. Centers for Disease Control and Prevention, is issuing polio vaccination guidance for individuals planning travel to and from 10 countries where wild poliovirus, or WPV, is currently known to be a threat.
Those countries include: Afghanistan, Nigeria, Pakistan, Cameroon, Ethiopia, Equatorial Guinea, Iraq, Israel, Somalia and Syria. «Read the rest of this article»

Nashville, TN – The Tennessee Department of Transportation (TDOT) reports that on Sunday July 27th, 2014, from 5:00am until 9:00am, there will be a shoulder closure on I-24 at Mile Marker 11.0 in order to perform overhead utility repair. «Read the rest of this article»
Nashville Sounds Baseball
Caleb Gindl Drives In Three Of Four Nashville Runs
Nashville, TN – The Nashville Sounds defeated the Colorado Springs Sky Sox by a 4-2 count in front of a packed house of 9,202 fans on Thursday evening at Greer Stadium. The first-place Sounds (56-50) took three of four from the Sky Sox in the series to extend their division lead to 2 1/2 games over the New Orleans Zephyrs and Round Rock Express. Outfielder Caleb Gindl drove in three of the four Sounds runs on the night.
«Read the rest of this article»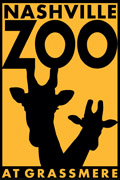 Nashville, TN – As National Zookeeper Appreciation Week comes to an end, Nashville Zoo is offering guests an opportunity to dine with animal care experts and learn more about the Zoo's inhabitants. The "Brunch & Learn" event will take place on Sunday, July 27th, 2014 at noon.
Guests can sit down for brunch while our Zookeepers answer all of your questions about what they do each day to care for and protect the zoo inhabitants including training techniques, animal behaviors and rewarding results.
«Read the rest of this article»

Nashville, TN – Sex. It's a difficult topic for many parents to discuss with their children, but those conversations may save a life or prevent pain and suffering from a sexually transmitted disease.
"There are more than 20 sexually transmitted diseases and while all are preventable, not all are curable," said Carolyn Wester, MD, MPH, medical director of the TDH HIV/STD Section. "Some are deadly, some can cause permanent damage to the reproductive and nervous systems, and some can cause bouts of pain for the rest of a person's life. Unfortunately too many children become sexually active at very young ages, so it's important for parents to provide accurate information earlier than later, and to help their children understand the consequences of their actions." «Read the rest of this article»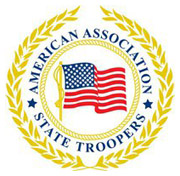 Tallahassee, FL – The American Association of State Troopers is known for its service to state troopers, and when an individual or group goes out of its way to support that cause, AAST believes in recognizing them.
At its national board of directors meeting, held this year in Nashville on July 25th, AAST will present two groups who have made a difference for Tennessee state troopers with its Spirit of the Trooper Award, making them only the 14th and 15th recipients of the prestigious award. «Read the rest of this article»
Nashville Sounds Baseball
Nashville's Pete Orr Goes Yard; Ariel Pena Picks Up Seventh Win
Nashville, TN – The first-place Nashville Sounds (55-50) downed the visiting Colorado Springs Sky Sox by a 5-2 margin Wednesday night at Greer Stadium, highlighted by a four-run 6th inning featuring Pete Orr's pinch-hit home run.
Matt Clark, 2-for-4, got the Sounds' big inning started with his lead-off single to left field. Caleb Gindl followed by slapping a double to right field to score Clark and level the game at two runs apiece.
«Read the rest of this article»