Topic: Nashville
Now I Lay Me Down To …

Nashville, TN – Sleep is not a luxury; it is a basic health need long known to affect a person's ability to think and function.
Increasingly scientists and researchers are learning more about other values of sleep that may impact health and help improve and extend lives. «Read the rest of this article»
Nashville, TN – The State of Tennessee's Annual Sales Tax Holiday is held every year on the first Friday in August and ends the following Sunday night. This year's tax-free holiday weekend begins at 12:01am on Friday, August 1st and ends Sunday, August 3rd at 11:59pm.
What is Tax Free? Clothing $100.00 or less. School Supplies $100.00 or less. Computers $1500 or less. «Read the rest of this article»
New State Law on 'Overdose Antidote' Naloxone Use Now in Place

Nashville, TN – The Tennessee Department of Health's Vital Statistics office today released data on 2013 drug overdose deaths in the state. The 1,166 fatalities last year involved prescribed and illegal drugs, unintentional and intentional overdoses, and compares with 1,094 overdose deaths in 2012.
In each of the last two years, more people died from drug overdoses in Tennessee than in either motor vehicle accidents or homicides or suicides*.
Year
OD
MVA
Homicide
Suicide
2012
1,094
958
456
956
2013
1,116
1,008
405
1,017
Total
2,260
1,966
861
1,973
*Source:  Tennessee Department of Health, Office of Vital Records «Read the rest of this article»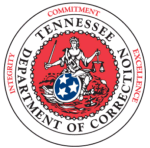 Nashville, TN – The Tennessee Department of Correction (TDOC) is now accepting applications for the Fall 2014 Citizens' Correctional Academy.
The academy is a four week/five session program designed to give Tennesseans an in-depth look at the state's largest law enforcement agency.
Classes will be held every Tuesday evening during the month of September at Riverbend Maximum Security Institution in Nashville. «Read the rest of this article»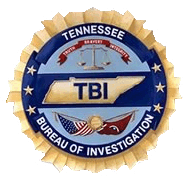 Nashville, TN – The Tennessee Bureau of Investigation (TBI) has a new fugitive on TBI's Top Ten Most Wanted list, Nathan Lennon McCollum of Sevierville, TN.
Nathan McCollum is wanted by the Tennessee Department of Corrections (TDOC) and the Tennessee Bureau of Investigation (TBI) for a Violation of Probation for Attempted Aggravated Kidnapping, Possession of a Weapon by a Convicted Felon, Violation of an Order of Protection, several counts of theft and traffic charges.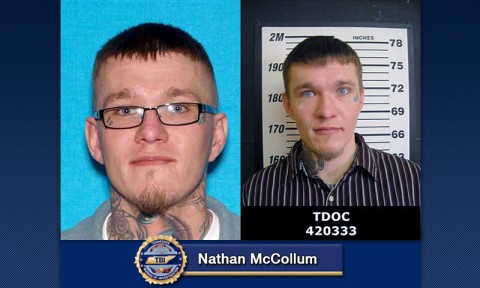 «Read the rest of this article»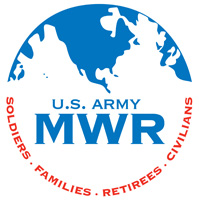 Fort Campbell, KY – Outdoor Recreation Adventure Programs are abundant and diverse in August, offering activities both on the water and on land. There is something to do for the whole Family!
Duck River Kayak: August 2nd from 8:00am to 6:00pm. For ages 10 and up. The cost is $25.00 per person per trip (includes transportation and equipment). This kayaking trip will offer the chance to see the wildlife of the river. Bring snacks, water and a camera to take pictures. Registration deadline is 4:00pm by July 31st. «Read the rest of this article»
Nashville, TN – Campbell Crossing, Lend Lease's privatized military housing community located on Fort Campbell, will host its annual National Night Out event on Tuesday, August 5th from 4:00pm-7:00pm.
This nationwide celebration is geared toward heightening crime prevention awareness and strengthening the neighborhood spirit and police-community partnerships while sending a message to criminals letting them know that neighborhoods are fighting back.
You don't want to miss this event! «Read the rest of this article»
An exercise in homelessness.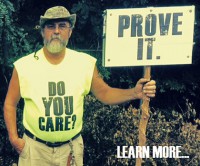 Clarksville, TN – Sunday was my last "official" day of standing. There's so much I've learned from this experience that I'll probably be writing these blogs for awhile, if that's okay with you. After all, the journey isn't over—it's really just beginning.
So now I pass the baton to those of you who do care and are ready to prove it. This was never about me making a personal statement but about awakening our community and showing you that, together, we can make a difference and address poverty the right way.
«Read the rest of this article»
Keeping your child's vaccinations up to date helps keep schools Safe

Nashville, TN – Frequent news reports about whooping cough and measles, diseases long thought vanquished by vaccines in the US, serve as a reminder of the importance of getting back-to-school immunizations for your child now.
In Tennessee, children enrolling in school for the first time and all children going into seventh grade must provide schools with a state immunization certificate before classes start as proof they have had all the immunizations necessary to protect them and their classmates from serious vaccine-preventable diseases. «Read the rest of this article»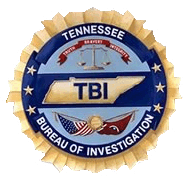 Nashville, TN – The Tennessee Bureau of Investigation has a new addition to the state's Top Ten Most Wanted list, Svante Ebinare Hinton of Knoxville, TN.
Svante Hinton is wanted by the Knox County Sheriff's Office and the Tennessee Bureau of Investigation.  Hinton was charged with Attempted 2nd Degree Murder from an incident that occurred in Knox County in 2012.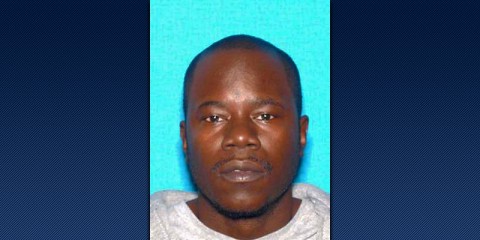 «Read the rest of this article»