Topic: Nathan Lee

Clarksville, TN – On Thursday, December 4th, 2014, Alcohol Beverage Control Agents (ABC) of the Clarksville Police Departments Special Operations Unit conducted operations targeting sales of alcohol to underage persons.
Compliance checks were conducted at eleven restaurants. Nine restaurants were found to be in compliance and two restaurants were cited for sales of alcohol to underage persons. Agents Nathan Lee and Ryan Steinlage are the lead investigators. Operations targeting illegal sales of alcohol to underage persons are ongoing. «Read the rest of this article»

Clarksville, TN – On November 7th, 2012, around 3:45pm, Clarksville Police Officer Nathan Lee responded to a 911 call at the 900 Block of Riverside Drive when a woman recognized a man with warrants from a photo disseminated by the media.
When Officer Lee arrived, he immediately recognized the man as Michael Eli Gray, who was alleged to have been involved in an incident which occurred at 145 Tandy Drive.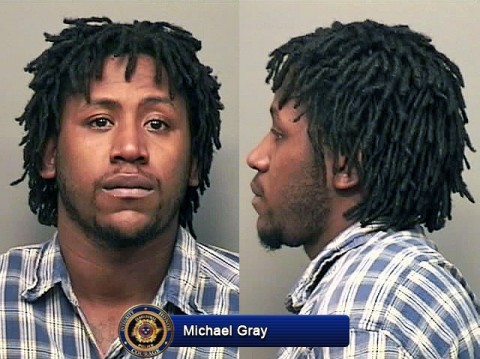 «Read the rest of this article»

Clarksville, TN – A man with a warrant for Violation of Community Corrections was taken into custody through a joint effort between City and County Law Enforcement Officers.
Deshawn Antonio Russell was already placed on Community Corrections for Aggravated Burglary, Drugs and Violation of Probation when he was charged with Possession of Burglary Tools and Simple Possession on March 26th, 2012. He was released from jail on bond, March 28th, 2012.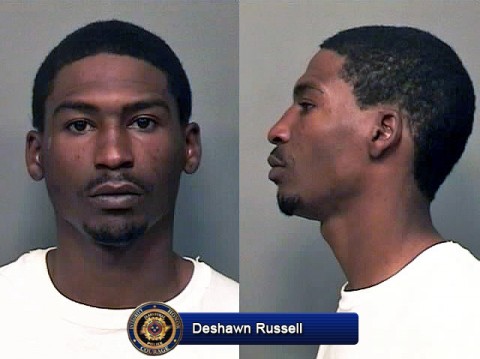 «Read the rest of this article»

Clarksville, TN – On November 18th, 2011, Officers Jeff Danault, Mark Wilson, and Nathan Lee were presented with The Lifesaving Award at a ceremony held at Police Headquarters. The Lifesaving Award is given to officers whose actions saved or extended the life of another person.
The Lifesaving Award was presented to the officers for their actions on September 3rd, 2011 when they responded to a shots fired call at 801 Providence Boulevard and found a man that had been hit by gunfire. He was bleeding from both legs due to gunshot wounds; the left leg was bleeding severely.
«Read the rest of this article»

Clarksville, TN – Re/Touch: the process of improving something with new touches, or alterations, to produce a finished work.
This word not only represents the culmination of works presented this Fall in a show of the same name, but also the education and experiences of nine highly creative graduating designers at Austin Peay State University. Jacquelyn Cordy, D. L. Zartner, Andy Blankenship, Matt Mixon, Brian Williams, Shafia Choudhury, Amber Barry, Carolyn Madison and Nathan Lee are part of a capstone course taught by Paul Collins, APSU assistant professor of art. «Read the rest of this article»

Clarksville, TN – This fall, 15 young artists at Austin Peay State University will present highly original new works during a series of free exhibits in the campus' Trahern Building.
The students, working in a variety of media from painting to photography to ceramics, are enrolled in Austin Peay's Senior Thesis Exhibition class, taught by assistant professor of art Paul Collins. The class requires that students present their work in a public setting in order to earn their Bachelor of Fine Arts degree. «Read the rest of this article»

Clarksville, TN – Clarksville Police Department once again demonstrated the quality of officers that we hire.  The four officers that graduated from the Tennessee Law Enforcement class, May 20th, 2011, all distinguished themselves while at the academy.
Officer Nathan Lee was recognized with multiple honors at the Academy Graduation.  He was awarded the prestigious John R. Cunningham Award for Outstanding Officer for top overall score for academic and practical skills application. He also achieved the top scores for Fitness, Firearms, and shared the award for Highest Academic Score.
«Read the rest of this article»

Clarksville, TN – Mayor Kim McMillan administered the Oath of Office to six new Police Officers for the Clarksville Police Department. Two of the new officers have already attended a Police Academy (Balazy, Bishop) and the other four new officers will attend the Police Academy in Donelson, March 13th-May 20th, 2011.
The new officers are Robert Thompson, Joshua Godwin, Lukasz Balazy (Certified officer), Seth Paugh, Paul Bishop (Certified officer), and Nathan Lee.
«Read the rest of this article»