Topic: National Aeronautics and Space Administration
Written by Jeanette Kazmierczak
NASA Goddard Space Flight Center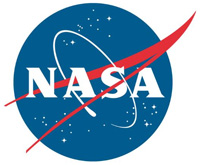 Greenbelt, MD – A brief and unusual flash spotted in the night sky on June 16th, 2018, puzzled astronomers and astrophysicists across the globe. The event – called AT2018cow and nicknamed "the Cow" after the coincidental final letters in its official name – is unlike any celestial outburst ever seen before, prompting multiple theories about its source.
Over three days, the Cow produced a sudden explosion of light at least 10 times brighter than a typical supernova, and then it faded over the next few months.
«Read the rest of this article»
NASA's Goddard Space Flight Center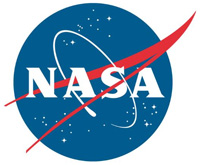 Greenbelt, MD – NASA's Transiting Exoplanet Survey Satellite (TESS) has found three confirmed exoplanets, or worlds beyond our solar system, in its first three months of observations.
The mission's sensitive cameras also captured 100 short-lived changes — most of them likely stellar outbursts — in the same region of the sky. They include six supernova explosions whose brightening light was recorded by TESS even before the outbursts were discovered by ground-based telescopes.
«Read the rest of this article»
NASA Glenn Research Center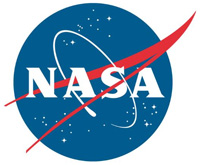 Cleveland, OH – A new CubeSat, launched Sunday, December 16th, 2018 will test high power electric systems and the use of unique shape memory alloy (SMA) components for the first time.
Completely designed and led by a team of 12 early career scientists and engineers at NASA's Glenn Research Center in Cleveland, the Advanced Electrical Bus, or ALBus, will be the first CubeSat to demonstrate power management and distribution of a 100-watt electrical system. The CubeSat will also employ a custom-built SMA release mechanism and hinges to deploy solar arrays and conduct electricity.
«Read the rest of this article»
NASA Langley Research Center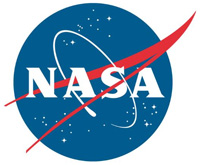 Hampton, VA – Chill out. That's the current message from the Sun to Earth's upper atmosphere says NASA.
To be more precise, as the Sun settles into a cyclical, natural lull in activity, the upper atmosphere, or thermosphere — far above our own climate system — is responding in kind by cooling and contracting.
Could that have implications for folks down here on the surface? Absolutely not. Unless, that is, you're someone with a vested interest in tracking an orbiting satellite or space debris.
«Read the rest of this article»
NASA Marshall Space Flight Center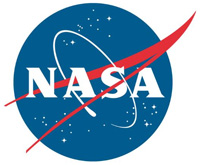 Huntsville, AL – Scientists from NASA's New Horizons mission released the first detailed images of the most distant object ever explored — the Kuiper Belt object nicknamed Ultima Thule. Its remarkable appearance, unlike anything we've seen before, illuminates the processes that built the planets four and a half billion years ago.
"This flyby is a historic achievement," said New Horizons Principal Investigator Alan Stern of the Southwest Research Institute in Boulder, Colorado. "Never before has any spacecraft team tracked down such a small body at such high speed so far away in the abyss of space. New Horizons has set a new bar for state-of-the-art spacecraft navigation."
«Read the rest of this article»
NASA Marshall Space Flight Center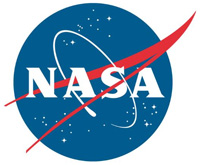 Huntsville, AL – NASA's New Horizons spacecraft flew past Ultima Thule in the early hours of New Year's Day, ushering in the era of exploration from the enigmatic Kuiper Belt, a region of primordial objects that holds keys to understanding the origins of the solar system.
"Congratulations to NASA's New Horizons team, Johns Hopkins Applied Physics Laboratory and the Southwest Research Institute for making history yet again," said NASA Administrator Jim Bridenstine.
«Read the rest of this article»
Written by Mara Johnson-Groh
NASA's Goddard Space Flight Center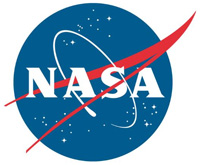 Greenbelt, MD – The Dual-channel Extreme Ultraviolet Continuum Spectrograph or DEUCE payload was successfully launched at 1:46am CST, December 18th, 2018 on a Black Brant IX sounding rocket from the White Sands Missile Range in New Mexico.
The rocket carried the payload to 175 miles altitude before descending and landing by parachute. Payload recovery is in progress. The experiment team reports that great data was received during the flight.
«Read the rest of this article»
NASA's Ames Research Center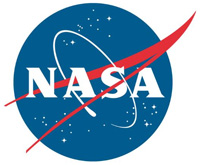 Mountain View, CA – Astronauts live in a pretty extreme environment aboard the International Space Station. Orbiting about 250 miles above the Earth in the weightlessness of microgravity, they rely on commercial cargo missions about every two months to deliver new supplies and experiments.
And yet, this place is relatively protected in terms of space radiation. The Earth's magnetic field shields space station crew from much of the radiation that can damage the DNA in our cells and lead to serious health problems.
«Read the rest of this article»
NASA's Ames Research Center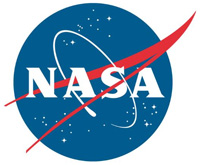 Mountain View, CA – When we think of sugar, it's in the form of a holiday sweet or a reason to head back to gym after New Year's Eve — we don't usually think of the complex varieties that form the structural backbones of our very genetic code. And we certainly don't think of sugar floating around in the vast darkness of space.
New research suggests that the sugar molecule that puts the "D" in DNA — 2-deoxyribose — could exist in the far reaches of space. A team of NASA astrophysicists were able to create DNA's sugar in laboratory conditions that mimic interstellar space.
«Read the rest of this article»
Written by Taylor Hill and Arielle Samuelson
NASA Jet Propulsion Laboratory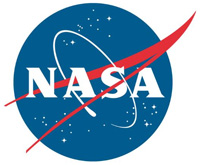 Pasadena, CA – Whether via bungee cord, half-inch chain, servo motors, torsion springs, electronics or just plain gravity, 20 middle- and high-school student teams used a range of equipment to compete in this year's JPL Invention Challenge at NASA's Jet Propulsion Laboratory in Pasadena, California.
The teams – mainly from Southern California but including ones from as far away as Ethiopia and Guam – took part in the "Upright Pipe Contest" on Friday, December 14th. The objective was to get a 24-inch length of two-inch PVC pipe from a horizontal position to an upright position on a platform using whatever device they could come up with, instructions not included.
«Read the rest of this article»