Topic: National Aeronautics and Space Administration
Written by Dwayne Brown / Laurie Cantillo
NASA Headquarters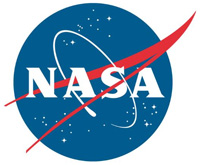 Washington, D.C. – More than 300 million people in the United States potentially could directly view the Aug. 21 total solar eclipse, and NASA wants everyone who will witness this celestial phenomenon to do so safely.
That Monday, a partial eclipse will be visible in every state. A total solar eclipse, which is when the Moon completely covers the Sun, will occur across 14 states in the continental U.S. along a 70-mile-wide (112-kilometer-wide) swath of the country.
«Read the rest of this article»
Written by Andrew Good
NASA's Jet Propulsion Laboratory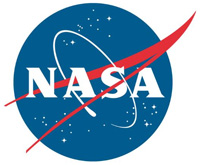 Pasadena, CA – If a space probe detected microbial life on another planet, would scientists know it when they saw it?
Identifying bacteria by sight is challenging enough on Earth, even for experts. To the naked eye, bacteria look like featureless blobs — not unlike the mineral grains that might surround them in a sample.
A form of holographic imaging could help.
«Read the rest of this article»
Written by Guy Webster
NASA's Jet Propulsion Laboratory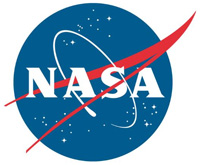 Pasadena, CA – NASA's Mars Exploration Rover Opportunity recorded a panoramic view before entering the upper end of a fluid-carved valley that descends the inner slope of a large crater's rim.
The scene includes a broad notch in the crest of the crater's rim, which may have been a spillway where water or ice or wind flowed over the rim and into the crater. Wheel tracks visible in the area of the notch were left by Opportunity as the rover studied the ground there and took images into the valley below for use in planning its route.
«Read the rest of this article»
NASA Headquarters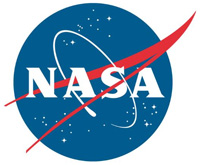 Washington, D.C. – A primitive solar system object that's more than four billion miles (6.5 billion kilometers) away passed in front of a distant star as seen from Earth. Just before midnight Eastern Time Sunday (12:50am local time July 17th), several telescopes deployed by the New Horizons team in a remote part of Argentina were in precisely the right place at the right time to catch its fleeting shadow — an event that's known as an occultation.
In a matter of seconds, NASA's New Horizons team captured new data on its elusive target, an ancient Kuiper Belt object known as 2014 MU69. Weary but excited team members succeeded in detecting the spacecraft's next destination, in what's being called the most ambitious and challenging ground occultation observation campaign in history.
«Read the rest of this article»
Clarksville-Montgomery County Residents must take precautions during August 21st event
Clarksville, TN – Clarksville-Montgomery County is in the path of the Great American Eclipse of August 21st, 2017, making this a prime destination for those who want to view this rare astronomical occurrence.
This will be the first coast-to-coast eclipse in 98 years and the first in the continental United States since 1978. The eclipse can only be seen in a path 60 miles wide across the United States, so this will be a once in a lifetime experience to to witness a fascinating natural phenomenon.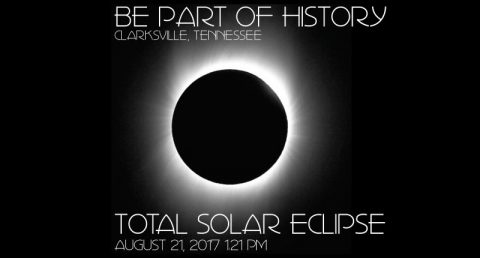 «Read the rest of this article»
Written by Francis Reddy
NASA's Goddard Space Flight Center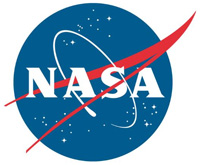 Greenbelt, MD – A combined analysis of data from NASA's Fermi Gamma-ray Space Telescope and the High Energy Stereoscopic System (H.E.S.S.), a ground-based observatory in Namibia, suggests the center of our Milky Way contains a "trap" that concentrates some of the highest-energy cosmic rays, among the fastest particles in the galaxy.
"Our results suggest that most of the cosmic rays populating the innermost region of our galaxy, and especially the most energetic ones, are produced in active regions beyond the galactic center and later slowed there through interactions with gas clouds," said lead author Daniele Gaggero at the University of Amsterdam. "Those interactions produce much of the gamma-ray emission observed by Fermi and H.E.S.S."
«Read the rest of this article»
Written by Alan Buis
NASA's Jet Propulsion Laboratory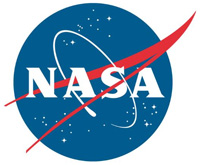 Pasadena, CA – A new study gives the first observational evidence that the southern Amazon rainforest triggers its own rainy season using water vapor from plant leaves. The finding helps explain why deforestation in this region is linked with reduced rainfall.
The study analyzed water vapor data from NASA's Tropospheric Emission Spectrometer (TES) on the Aura satellite, along with other satellite measurements, to show that at the end of the dry season, clouds that build over the southern Amazon are formed from water rising from the forest itself. The research is published in the journal Proceedings of the National Academy of Sciences (PNAS).
«Read the rest of this article»
Written by Alan Buis
NASA's Jet Propulsion Laboratory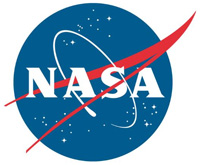 Pasadena, CA – A venerable U.S./European oceanography satellite mission with NASA participation that has expanded our knowledge of global sea level change, ocean currents and climate phenomena like El Niño and La Niña will take on an additional role next month: improving maps of Earth's sea floor.
The Ocean Surface Topography Mission (OSTM)/Jason-2 satellite, a partnership among NASA, the National Oceanic and Atmospheric Administration (NOAA), the French Space Agency Centre National d'Etudes Spatiales (CNES) and the European Organisation for the Exploitation of Meteorological Satellites (EUMETSAT), marked its ninth year in orbit on June 20th, 2017.
«Read the rest of this article»
Written by Guy Webster
NASA's Jet Propulsion Laboratory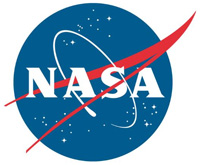 Pasadena, CA – This month, movements of the planets will put Mars almost directly behind the sun, from Earth's perspective, causing curtailed communications between Earth and Mars.
NASA will refrain from sending commands to America's three Mars orbiters and two Mars rovers during the period from July 22nd to August 1st, 2017.
"Out of caution, we won't talk to our Mars assets during that period because we expect significant degradation in the communication link, and we don't want to take a chance that one of our spacecraft would act on a corrupted command," said Chad Edwards, manager of the Mars Relay Network Office at NASA's Jet Propulsion Laboratory, Pasadena, California.
«Read the rest of this article»
Written by Elizabeth Landau
NASA's Jet Propulsion Laboratory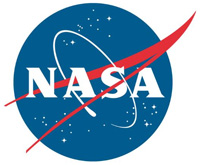 Pasadena, CA – In the search for planets similar to our own, an important point of comparison is the planet's density. A low density tells scientists a planet is more likely to be gaseous like Jupiter, and a high density is associated with rocky planets like Earth. But a new study suggests some are less dense than previously thought because of a second, hidden star in their systems.
As telescopes stare at particular patches of sky, they can't always differentiate between one star and two. A system of two closely orbiting stars may appear in images as a single point of light, even from sophisticated observatories such as NASA's Kepler space telescope.
«Read the rest of this article»