Topic: National Aeronautics and Space Administration
Written by DC Agle
NASA's Jet Propulsion Laboratory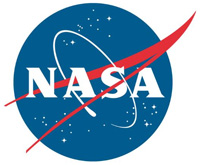 Pasadena, CA – NASA has selected Aerojet Rocketdyne, Inc. of Redmond, Washington, to design and develop an advanced electric propulsion system that will significantly advance the nation's commercial space capabilities, and enable deep space exploration missions, including the robotic portion of NASA's Asteroid Redirect Mission (ARM) and its Journey to Mars.
The Advanced Electric Propulsion System (AEPS) contract is a 36-month cost-plus-fixed-fee contract with a performance incentive and total value of $67 million. Work performed under the contract could potentially increase spaceflight transportation fuel efficiency by 10 times over current chemical propulsion technology, and more than double thrust capability compared to current electric propulsion systems.
«Read the rest of this article»
Written by Whitney Clavin
NASA's Jet Propulsion Laboratory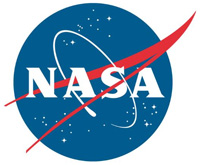 Pasadena, CA – In 2011, astronomers announced that our galaxy is likely teeming with free-floating planets. In fact, these lonely worlds, which sit quietly in the darkness of space without any companion planets or even a host sun, might outnumber stars in our Milky Way galaxy.
The surprising discovery begged the question: Where did these objects come from? Are they planets that were ejected from solar systems, or are they actually light-weight stars called brown dwarfs that formed alone in space like stars?
A new study using data from NASA's Wide-field Infrared Survey Explorer, WISE, and the Two Micron All Sky Survey, or 2MASS, provides new clues in this mystery of galactic proportions.
«Read the rest of this article»
Written by Elizabeth Landau
NASA's Jet Propulsion Laboratory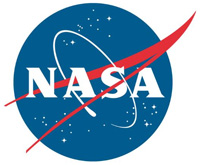 Pasadena, CA – Craters with bright material on dwarf planet Ceres shine in new images from NASA's Dawn mission.
In its lowest-altitude mapping orbit, at a distance of 240 miles (385 kilometers) from Ceres, Dawn has provided scientists with spectacular views of the dwarf planet.
Haulani Crater, with a diameter of 21 miles (34 kilometers), shows evidence of landslides from its crater rim. Smooth material and a central ridge stand out on its floor.
«Read the rest of this article»
Written by Molly Porter
NASA's Marshall Space Flight Center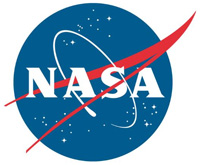 Huntsville, AL – For millennia, people on Earth have watched comets in the sky. Many ancient cultures saw comets as the harbingers of doom, but today scientists know that comets are really frozen balls of dust, gas, and rock and may have been responsible for delivering water to planets like Earth billions of years ago.
While comets are inherently interesting, they can also provide information about other aspects of our Solar System. More specifically, comets can be used as laboratories to study the behavior of the stream of particles flowing away from the Sun, known as the solar wind.
Recently, astronomers announced the results of a study using data collected with NASA's Chandra X-ray Observatory of two comets — C/2012 S1 (also known as "Comet ISON") and C/2011 S4 ("Comet PanSTARRS").
«Read the rest of this article»
NASA Headquarters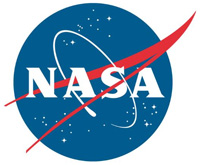 Washington, D.C. – Scientists on NASA's New Horizons mission team are learning more about the structure and behavior of Pluto's complex atmosphere by discovering new attributes of its extensive haze layers. The hazes were first discovered by New Horizons in July, as the spacecraft swept past Pluto and made its historic first exploration of the mysterious world.
Mission scientists have discovered that the layers of haze in Pluto's nitrogen atmosphere vary in brightness depending on illumination and viewpoint, yet the haze itself maintains its overall vertical structure.
«Read the rest of this article»
Written by Emily Baldwin
European Space Agency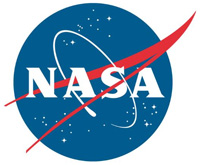 Pasadena, CA – NASA's Cassini spacecraft has detected the faint but distinct signature of dust coming from beyond our solar system. The research, led by a team of Cassini scientists primarily from Europe, is published this week in the journal Science.
Cassini has been in orbit around Saturn since 2004, studying the giant planet, its rings and its moons. The spacecraft has also sampled millions of ice-rich dust grains with its cosmic dust analyzer instrument. The vast majority of the sampled grains originate from active jets that spray from the surface of Saturn's geologically active moon Enceladus.
«Read the rest of this article»
Written by Cheryl Warner
NASA's Headquarters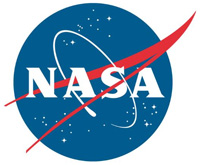 Washington, D.C. – The first human-rated expandable structure that may help inform the design of deep space habitats is set to be installed to the International Space Station Saturday, April 16th. NASA Television coverage of the installation will begin at 5:30am EDT.
The Bigelow Expandable Activity Module (BEAM) will be attached to the station's Tranquility module over a period of about four hours. Controllers in mission control at NASA's Johnson Space Center in Houston will remove BEAM from the unpressurized trunk of SpaceX's Dragon spacecraft, using the robotic Canadarm2, and move it into position next to Tranquility's aft assembly port.
«Read the rest of this article»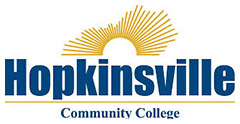 Hopkinsville, KY – Hopkinsville Community College's Balloon Satellite Club reached out to area high schools and asked that they submit experiment proposals for consideration to be a part of a spring balloon satellite launch into near-space.
Heritage Christian Academy (HCA) and Trigg County High School (TCHS) are the winning schools and will have their experiments fly on the NASA-sponsored launch scheduled for Friday, April 15th at a window between 11:30am- noon, lifting off from the grass area off of HCC's North Drive campus entrance.
«Read the rest of this article»
Written by Tracy McMahan and Kimberly Newton
NASA's Marshall Space Flight Center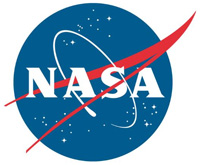 Huntsville, AL – Testing has started at NASA's Marshall Space Flight Center in Huntsville, Alabama, on a concept for a potentially revolutionary propulsion system that could send spacecraft to the edge of our solar system, the heliopause, faster than ever before.
The test results will provide modeling data for the Heliopause Electrostatic Rapid Transit System (HERTS). The proposed HERTS E-Sail concept, a propellant-less propulsion system, would harness solar wind to travel into interstellar space.
«Read the rest of this article»
Written by Charlie Sobeck​, Kepler and K2 mission manager
NASA's Ames Research Center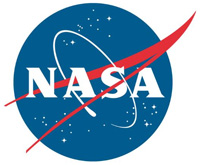 Moffett Field, CA – NASA mission operations engineers have successfully recovered the Kepler spacecraft from Emergency Mode (EM). On Sunday morning, the spacecraft reached a stable state with the communication antenna pointed toward Earth, enabling telemetry and historical event data to be downloaded to the ground. The spacecraft is operating in its lowest fuel-burn mode.
The mission has cancelled the spacecraft emergency, returning the Deep Space Network ground communications to normal scheduling.
«Read the rest of this article»