Topic: National Aeronautics and Space Administration
Written by Carol Rasmussen
NASA's Earth Science News Team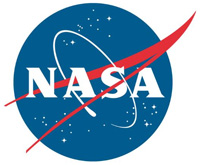 Washington, D.C. – Permafrost in the coldest northern Arctic — formerly thought to be at least temporarily shielded from global warming by its extreme environment — will thaw enough to become a permanent source of carbon to the atmosphere in this century, with the peak transition occurring in 40 to 60 years, according to a new NASA-led study.
The study calculated that as thawing continues, by the year 2300, total carbon emissions from this region will be 10 times as much as all human-produced fossil fuel emissions in 2016.
«Read the rest of this article»
NASA's Jet Propulsion Laboratory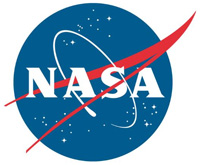 Pasadena, CA – NASA's InSight spacecraft has arrived at Vandenberg Air Force Base in central California to begin final preparations for a launch this May. The spacecraft was shipped from Lockheed Martin Space, Denver and arrived at Vandenberg.
The launch period for InSight opens May 5th and continues through June 8th. InSight will be the first mission to look deep beneath the Martian surface, studying the planet's interior by listening for marsquakes and measuring the planet's heat output. It will also be the first planetary spacecraft to launch from the West Coast.
«Read the rest of this article»
Written by Miles Hatfield
NASA's Goddard Space Flight Center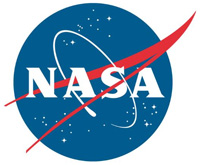 Greenbelt, MD – From the ground, the dance of the northern lights, or aurora borealis, can look peaceful. But those shimmering sheets of colored lights are the product of violent collisions between Earth's atmosphere and particles from the Sun.
The beautiful lights are just the visible product of these collisions — the kinetic and thermal energy released, invisible to the naked eye, are no less important. Understanding the contribution that aurora make to the total amount of energy that enters and leaves Earth's geospace system — referred to as auroral forcing — is one of the major goals of the NASA-funded Auroral Zone Upwelling Rocket Experiment, or AZURE.
«Read the rest of this article»
NASA Headquarters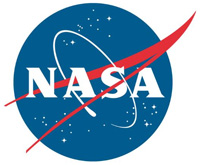 Washington, D.C. – NASA successfully launched the second in a series of next-generation weather satellites for the National Oceanic and Atmospheric Administration (NOAA) at 6:02pm CST Thursday.
NOAA's Geostationary Operational Environmental Satellite-S (GOES-S) lifted off on a United Launch Alliance (ULA) Atlas V rocket from Space Launch Complex 41 at Cape Canaveral Air Force Station in Florida.
GOES-S mission managers confirmed at 7:58pm the spacecraft's solar arrays successfully deployed and the spacecraft was operating on its own power.
«Read the rest of this article»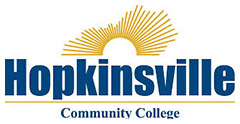 Hopkinsville, KY – Hopkinsville Community College (HCC) student Joshua Rozmarynowski, 20, of LaFayette, Kentucky has been selected to travel to NASA's Stennis Space Center February 20-23 to participate in the NASA Community College Aerospace Scholars (NCAS) onsite experience.
Rozmarynowski has been selected as one of 171 community college students from across the U.S. to be part of the NCAS onsite experience.
«Read the rest of this article»
NASA's Jet Propulsion Laboratory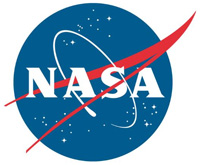 Pasadena, CA – Much like detectives who study fingerprints to identify the culprit, scientists used NASA's Hubble and Spitzer space telescopes to find the "fingerprints" of water in the atmosphere of a hot, bloated, Saturn-mass exoplanet some 700 light-years away. And, they found a lot of water. In fact, the planet, known as WASP-39b, has three times as much water as Saturn does.
Though no planet like this resides in our solar system, WASP-39b can provide new insights into how and where planets form around a star, say researchers. This exoplanet is so unique, it underscores the fact that the more astronomers learn about the complexity of other worlds, the more there is to learn about their origins. This latest observation is a significant step toward characterizing these worlds.
«Read the rest of this article»
NASA's Jet Propulsion Laboratory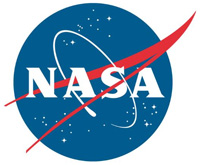 Pasadena, CA – NASA's Mars Curiosity rover has conducted the first test of a new drilling technique on the Red Planet since its drill stopped working reliably.
This early test produced a hole about a half-inch (1-centimeter) deep at a target called Lake Orcadie — not enough for a full scientific sample, but enough to validate that the new method works mechanically. This was just the first in what will be a series of tests to determine how well the new drill method can collect samples. If this drill had achieved sufficient depth to collect a sample, the team would have begun testing a new sample delivery process, ultimately delivering to instruments inside the rover.
«Read the rest of this article»
Written by Rebecca Richardson
NASA Armstrong Flight Research Center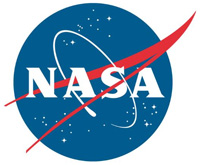 Edwards, CA – The Subscale Research Lab at NASA's Armstrong Flight Research Center in California recently introduced a new addition to their fleet of miniature aircraft. The not-so-small MicroCub is a Bill Hempel 60-percent-scale super cub, modified by Armstrong to support engineering campaigns focused on the integration of Unmanned Aircraft Systems (UAS) into the National Airspace System (NAS).
Through cutting-edge engineering and expert piloting of small, unmanned aircraft NASA is leading a critical phase for UAS integration into the NAS by educating engineers and validating key technologies that will directly apply to the next generation of large-scale unmanned vehicles.
«Read the rest of this article»
Written by Harold F. Pierce/Rob Gutro
NASA's Goddard Space Flight Center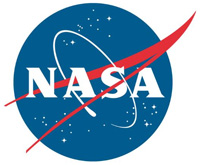 Greenbelt, MD – Much of the U.S. Midwest has received above normal precipitation this winter. A NASA rainfall analysis provided a look at the precipitation that contributed to current flooding.
Recent heavy rainfall and melting snow has caused flooding from eastern Texas to Michigan. Major flooding is expected along the Ohio River in Illinois and Kentucky.
On February 23rd, the National Weather Service noted that several locations along the Ohio River near Louisville were under flood warnings. Parts of Arkansas and Indiana are also preparing for major flooding.
«Read the rest of this article»
Written by Elizabeth Zubritsky
NASA's Goddard Space Flight Center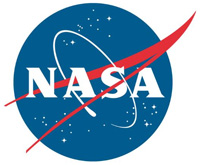 Greenbelt, MD – A new analysis of data from two lunar missions finds evidence that the Moon's water is widely distributed across the surface and is not confined to a particular region or type of terrain. The water appears to be present day and night, though it's not necessarily easily accessible.
The findings could help researchers understand the origin of the Moon's water and how easy it would be to use as a resource. If the Moon has enough water, and if it's reasonably convenient to access, future explorers might be able to use it as drinking water or to convert it into hydrogen and oxygen for rocket fuel or oxygen to breathe.
«Read the rest of this article»