Topic: National Anthem

Clarksville, TN – Justin Dickens has made a few stops in his career in the sports information profession since graduating from Austin Peay State University, including two Super Bowl trips and his current job as associate director of public and media relations for the University of Michigan football team, but traces all of that back to his four years as a student assistant under current Govs Sports Information Director Brad Kirtley.
A 2003 bachelor of science degree in public relations graduate returned to Austin Peay for the first time in five years, October 26th, as he was honored in the Morgan University Center Ballroom as one of the two Outstanding Young Alumnus Award recipients for 2013 by the university.
«Read the rest of this article»
Featuring 2 Fireworks Extravaganzas, Elvis Night, A Back-To-School Giveaway, Deaf & Hard of Hearing Community Night and the Final Autograph Day of the Season
Nashville, TN – The Nashville Sounds return to Greer Stadium on Friday, August 16th, for their 10th homestand of the season. The Sounds will host the Round Rock Express (Texas Rangers affiliate) for a five-game series.
The homestand will be highlighted by two fireworks shows, Elvis Night, one back-to-school giveaway night, the final Autograph Day of the season, and Deaf & Hard of Hearing Community Night presented by Beltone.
«Read the rest of this article»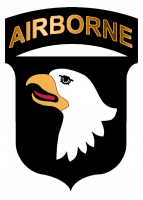 Fellow Screaming Eagles and Friends of the 101st:
Through the fall of the Taliban and the Bonn Conference in December 2001; endorsement of the Afghan Constitution in 2004; and two periods of national level elections between 2004 and 2009 the Government, Security Forces, and the people of Afghanistan developed, and continue to develop, as a democratic nation, absent the oppression of the Taliban Regime.
Reflecting on this evolution during our American Independence Day, I cannot help but wonder if there any similarities between the experience of the people of Afghanistan and us.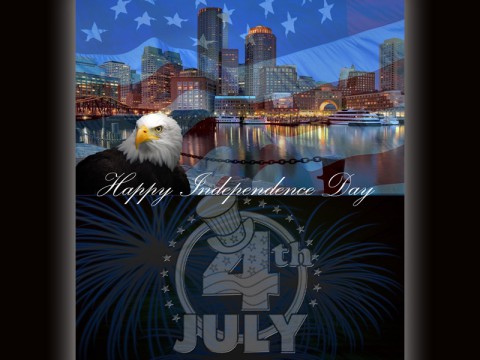 «Read the rest of this article»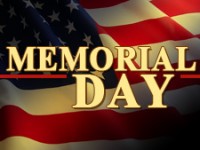 Clarksville, TN – I want to wish a safe and peaceful Memorial Day Holiday to all. As you join friends and family this holiday and relax in this beautiful weather, take a moment to reflect on those who sacrificed so much in the service of our country to provide a gift that we sometimes take for granted.
That gift being the freedom we live in and experience every day. «Read the rest of this article»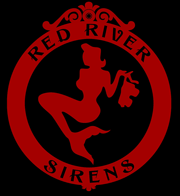 Clarksville, TN – Clarksville Roller Derby's Red River Sirens are having Co-Announcer and National Anthem Singer Auditions. Sing your heart out for us by representing our country and team in a respectful rendition of our nation's anthem!
Can't sing but want can fill dead air with chatter? An announcer is the person behind the microphone at derby bouts that explains and entertains. Not required, but most announcers take their own derby names and personas or a specific boutfit to help distinguish them while also adding to the entertainment value. «Read the rest of this article»
Nashville, TN – Can you sing?  Want to sing the National Anthem at a Nashville Sounds baseball game?  Then this is your opportunity.
The Nashville Sounds will hold tryouts for national anthem singers on Saturday, March 16th from 9:00am to 2:00pm at Greer Stadium in Nashville. All individuals and groups who are interested in singing "The Star Spangled Banner" prior to a 2013 home game must audition on this date, including all parties who have sung prior to a game in previous years.
«Read the rest of this article»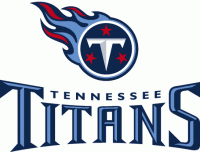 Nashville, TN - The Tennessee Titans welcome Sony Nashville recording artist Angie Johnson to sing the National Anthem prior to Sunday's Titans-Jaguars game at LP Field.
A dedicated member of the United States Air Force, the Missouri-born artist began her military career as an intelligence analyst and later transitioned to the prestigious Tops In Blue.
«Read the rest of this article»
Tennessee Titans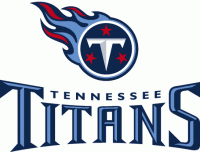 Nashville, TN – Tennessee Titans fans attending Sunday's game against the Houston Texans are encouraged to arrive early as the Titans and Phil Vassar welcome country music star Gretchen Wilson to perform pre-game on the Titans Party Stage.
One of country music's brightest stars, Wilson's first single, "Redneck Woman," spent six weeks at #1. Her debut album, "Here For The Party," sold more than five million copies, and she won across-the-board awards, including a Grammy and ACM, CMA and AMA nods for best female vocalist. «Read the rest of this article»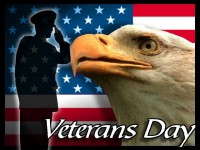 Cunningham, TN – On Friday, November 9th, 2012, Montgomery Central Elementary School held their 2nd annual "Veteran's Day Celebration" to salute our Military in honor of Veteran's Day. All of the students participated in the event with group performances as well as grade level performances.
The celebration started at 9:00am in the MCES gymnasium. Several veterans and current members of the Armed Services were on hand to be honored. The students were wearing lots of red, white and blue colors.
«Read the rest of this article»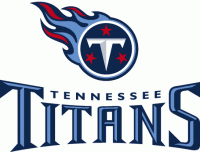 Nashville, TN – The Tennessee Titans welcome a cappella group Street Corner Symphony to perform during pregame on the Titans Party Stage and sing the National Anthem at Sunday's game at LP Field.
Street Corner Symphony is an a cappella group based out of Nashville, Tennessee. They became internationally known in 2010 after becoming runners up on Season 2 of NBC's all vocal competition, The Sing-Off.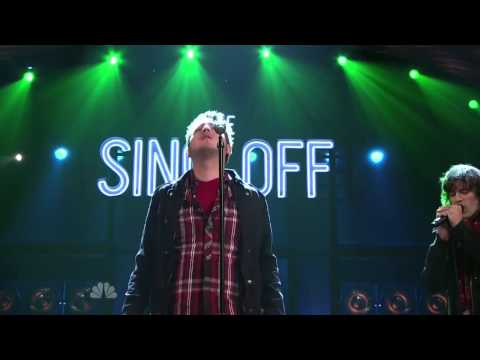 «Read the rest of this article»