Topic: National Center for Atmospheric Research
Written by Carol Rasmussen
NASA Earth Science News Team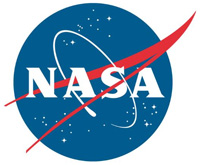 Washington, D.C. – New maps of two recent California megafires that combine unique data sets from the U.S. Forest Service and NASA's Jet Propulsion Laboratory in Pasadena, California, are answering some of the urgent questions that follow a huge wildfire: In all the acres of blackened landscape, where are the live trees to provide seed and regrow the forest? Which dead trees could endanger workers rebuilding roads and trails? What habitats have been created for fire-dependent wildlife species?
The maps, so detailed that they show individual trees, cover the areas of two California megafires — the 2013 Rim fire, which burned more than 250,000 acres (1,000 square kilometers) near and in Yosemite National Park, and 2014's very intense King fire near Lake Tahoe — before, during and after the active burns.
«Read the rest of this article»
Written by Carol Rasmussen
NASA Earth Science News Team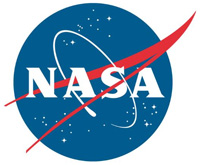 Pasadena, CA – A new NASA-led study shows that tropical forests may be absorbing far more carbon dioxide than many scientists thought, in response to rising atmospheric levels of the greenhouse gas.
The study estimates that tropical forests absorb 1.4 billion metric tons of carbon dioxide out of a total global absorption of 2.5 billion — more than is absorbed by forests in Canada, Siberia and other northern regions, called boreal forests.
«Read the rest of this article»
Written by Rachel Hoover
NASA's Ames Research Center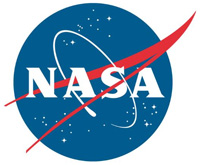 Moffett Field, CA – NASA's uncrewed Global Hawk research aircraft is in the western Pacific region on a mission to track changes in the upper atmosphere and help researchers understand how these changes affect Earth's climate.
Deployed from NASA's Dryden Flight Research Center in Edwards, CA, the Global Hawk landed at Andersen Air Force Base in Guam Thursday at approximately 5:00pm EST and will begin science flights Tuesday, January 21st. Its mission, the Airborne Tropical Tropopause Experiment (ATTREX), is a multi-year NASA airborne science campaign.
«Read the rest of this article»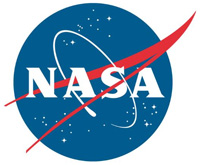 Pasadena, CA – A unique and complex set of circumstances came together over Australia from 2010 to 2011 to cause Earth's smallest continent to be the biggest contributor to the observed drop in global sea level rise during that time, finds a new study co-authored and co-funded by NASA.
In 2011, scientists at NASA's Jet Propulsion Laboratory in Pasadena, CA, and the University of Colorado at Boulder reported that between early 2010 and summer 2011, global sea level fell sharply, by about a quarter of an inch, or half a centimeter.
«Read the rest of this article»
Written by Dr. Tony Phillips
Science at NASA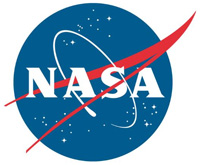 Washington, D.C. – In the galactic scheme of things, the Sun is a remarkably constant star. While some stars exhibit dramatic pulsations, wildly yo-yoing in size and brightness, and sometimes even exploding, the luminosity of our own sun varies a measly 0.1% over the course of the 11-year solar cycle.
There is, however, a dawning realization among researchers that even these apparently tiny variations can have a significant effect on terrestrial climate. A new report issued by the National Research Council (NRC), "The Effects of Solar Variability on Earth's Climate," lays out some of the surprisingly complex ways that solar activity can make itself felt on our planet.
«Read the rest of this article»
Written by Alan Buis
NASA's Jet Propulsion Laboratory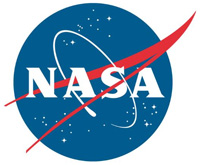 Pasadena, CA – A new NASA-funded study by the National Center for Atmospheric Research, Boulder, CO, finds climate model projections that show a greater rise in global temperature are likely to prove more accurate than those showing a lesser rise.
The findings, published today in the journal Science, could provide a breakthrough in the longstanding quest to narrow the range of global warming expected in coming decades and beyond.
«Read the rest of this article»
Written by Karen C. Fox
NASA Goddard Space Flight Center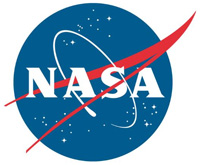 Greenbelt, MD – The sun's atmosphere dances. Giant columns of solar material – made of gas so hot that many of the electrons have been scorched off the atoms, turning it into a form of magnetized matter we call plasma – leap off the sun's surface, jumping and twisting. Sometimes these prominences of solar material, shoot off, escaping completely into space, other times they fall back down under their own weight.
The prominences are sometimes also the inner structure of a larger formation, appearing from the side almost as the filament inside a large light bulb. The bright structure around and above that light bulb is called a streamer, and the inside "empty" area is called a coronal prominence cavity.
«Read the rest of this article»
Written by Alan Buis
NASA's Jet Propulsion Laboratory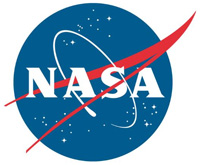 Pasadena, CA – Two years ago, scientists at the National Center for Atmospheric Research in Boulder, CO, released a study claiming that inconsistencies between satellite observations of Earth's heat and measurements of ocean heating amounted to evidence of "missing energy" in the planet's system.
Where was it going? Or, they wondered, was something wrong with the way researchers tracked energy as it was absorbed from the sun and emitted back into space?
An international team of atmospheric scientists and oceanographers, led by Norman Loeb of NASA's Langley Research Center in Hampton, VA, and including Graeme Stephens of NASA's Jet Propulsion Laboratory in Pasadena, CA, set out to investigate the mystery.
«Read the rest of this article»
Written by Alan Brown
NASA Dryden Flight Research Center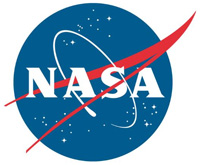 Edwards, CA – NASA's DC-8 airborne science laboratory has completed its 2011 Operation IceBridge science flights over Antarctica, and arrived home at its base in Palmdale, CA, November 22nd.
The IceBridge flight and science team flew a record 24 science flights during the six-week campaign, recording data from a suite of sophisticated instruments on the thickness and depth of Antarctic ice sheets and glacial movement.
The aircraft departed its deployment base at Punta Arenas, Chile, Tuesday morning November 22nd and after a refueling stop in Santiago, Chile, set course for Los Angeles International Airport for customs clearance. The flying lab continued on to the Dryden Aircraft Operations Facility in Palmdale, arriving about 8:30pm that evening after almost 15 hours in the air.
«Read the rest of this article»