Topic: National Fire Protection Association
Video show hazards posed by dry trees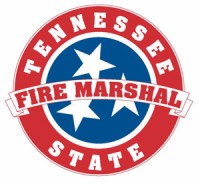 Nashville, TN – The State Fire Marshal's Office is reminding Tennesseans with natural, fresh-cut Christmas trees to keep them in water because of the fire risk posed when they are allowed to dry out.
"Properly maintaining a cut Christmas tree's moisture content by keeping it in water significantly reduces the chance that its needles will dry out and pose a fire hazard," said Gary West, deputy commissioner of the Fire Prevention Division, Department of Commerce and Insurance.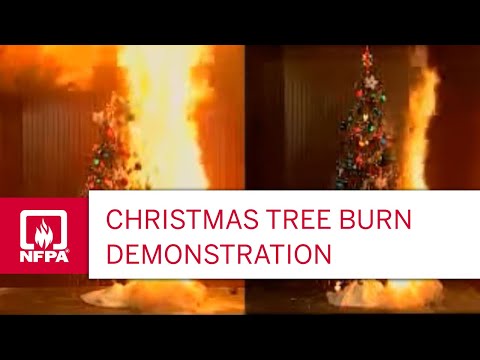 «Read the rest of this article»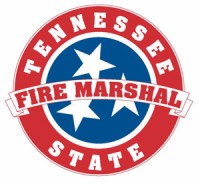 Nashville, TN — As families gather to celebrate Thanksgiving Day this week, the occasion marks the two-year anniversary of the launch of the State Fire Marshal's Office "Get Alarmed Tennessee" smoke-alarm distribution program, which has helped create the single largest fire mortality rate reduction in state history.
On November 27th, 2012, the State Fire Marshal's Office began the "Get Alarmed Tennessee" program by giving the program's first 10-year sealed battery smoke alarms to the Elizabethton Fire Department in Elizabethton,Tennessee. «Read the rest of this article»
State Farm® urges consumers to be cautious when frying a turkey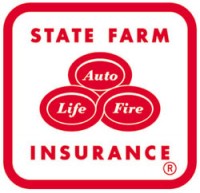 Bloomington, IL – More cooking fires occur on Thanksgiving than any other day of the year. According to State Farm claims data from 2005-2009, grease and cooking-related claims more than double on Thanksgiving Day compared to an average day in November.
With the popularity of turkey frying increasing, U.S. fire departments are responding to more than 1,000 fires each year in which a deep fryer is involved. The National Fire Protection Association (NFPA) says deep fryer fires cause an average of 5 deaths, 60 injuries, and more than $15 million in property damage each year.
«Read the rest of this article»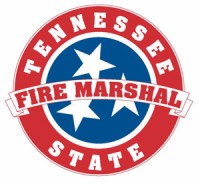 Nashville, TN – Thanksgiving is a time for families and friends to gather and enjoy a festive day of good food and thanks. For the chief cook, it is a time to show your best dish and wow your hungry guests. It is important to take precautions when preparing a delicious meal especially if you are using a turkey fryer.
Outdoor, gas-fueled fryers cook up juicy turkeys in a fraction of the time it takes to roast one in an indoor oven.
«Read the rest of this article»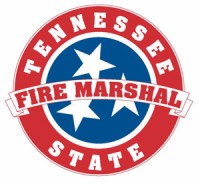 Nashville, TN - Fall is in the air, pumpkins are on porches, and massive amounts of candy are calling! Halloween is just around the corner, and your local and state fire officials want to make sure safety is kept in mind while celebrating this popular October holiday.
"Halloween is an exciting time, especially for kids, but precautions need to be taken to make sure that fun does not lead to fire danger," said Tennessee State Fire Marshal Gary West. «Read the rest of this article»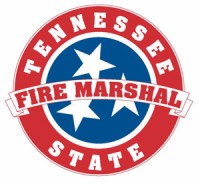 Nashville, TN - Celebrating our nation's independence with fireworks is a longstanding tradition in the United States. However, thousands of people, most often children and teens, are seriously injured each year due to improper use. State Fire Marshal and Commissioner Julie Mix McPeak encourages Tennesseans to be fireworks smart this Fourth of July by opting to attend organized fireworks displays.
"We encourage Tennesseans to enjoy fireworks at a public display presented by trained professionals where compliance with state-of-the-art fire codes offers a safer way to celebrate the holiday," McPeak said.
«Read the rest of this article»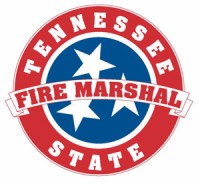 Nashville, TN – If you woke up to a fire in your home, how much time do you think you would have to get to safety?
According to the National Fire Protection Association (NFPA), one-third of American households estimate that it would take at least six minutes before a fire in their home became life-threatening. Unfortunately, the time available is often much less.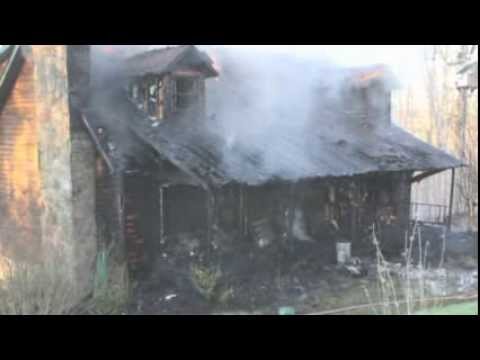 «Read the rest of this article»
Keep pipes warm to maintain sprinkler systems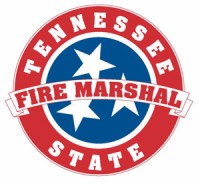 Nashville, TN – As the weather again rushes to or below zero, the State Fire Marshal wishes to remind building owners that it is important to take steps to prevent freeze-ups of water-based fire protection systems, such as automatic fire sprinkler systems.
"While designers and installers of sprinkler systems take into account the variety of seasonal temperatures during installation, normal precautions should be taken to keep both the building and the fire sprinkler system warm," said Commissioner and State Fire Marshal Julie Mix McPeak. "Like with all water-containing pipes, freezing temperatures can cause pipes to break or leak, resulting in problems during operation in the event of a fire.  As we have seen, freezing temperatures outside also make it more difficult to utilize external sources for fire suppression, increasing the importance of the building's internal systems." «Read the rest of this article»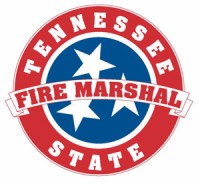 Nashville, TN – According to the U.S. Fire Administration, an estimated 900 portable heater fires in homes are reported to U.S. fire departments each year and cause an estimated 70 deaths, 150 injuries and $53 million in property loss.
"We cannot stress enough the importance of following safety precautions when using portable space heating devices in your home," said State Fire Marshal Julie Mix McPeak. "Keeping fire safety in mind can help save lives and property." «Read the rest of this article»
Tennessee State Fire Marshal offers tips for a Safely Decorated Home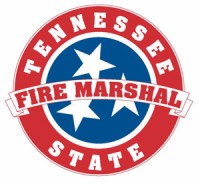 Nashville, TN – The winter holiday season should be a joyous time of year. However, certain types of fires and injuries associated with decorating are all too common and can put a damper on holiday celebrations.
"Nearly half of holiday decoration fires happen because decorations are placed too close to a heat source," says State Fire Marshal and Commerce & Insurance Commissioner Julie Mix McPeak. "To decrease your risk for a home fire, keep fire safety in mind as you deck the halls this season." «Read the rest of this article»