Topic: National Oceanic and Atmospheric Administration
Written by Carol Rasmussen
NASA Earth Science News Team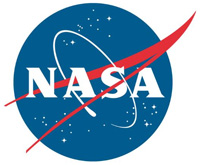 Washington, D.C. – A team of NASA and university scientists has developed a new way to use satellite measurements to track changes in Atlantic Ocean currents, which are a driving force in global climate. The finding opens a path to better monitoring and understanding of how ocean circulation is changing and what the changes may mean for future climate.
In the Atlantic, currents at the ocean surface, such as the Gulf Stream, carry sun-warmed water from the tropics northeastward. As the water moves through colder regions, it sheds its heat. By the time it gets to Greenland, it's so cold and dense that it sinks a couple of miles down into the ocean depths.
«Read the rest of this article»
Written by Alan Buis
NASA's Jet Propulsion Laboratory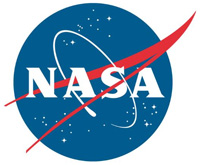 Pasadena, CA – Seas around the world have risen an average of nearly 3 inches (8 centimeters) since 1992, with some locations rising more than 9 inches (25 centimeters) due to natural variation, according to the latest satellite measurements from NASA and its partners.
An intensive research effort now underway, aided by NASA observations and analysis, points to an unavoidable rise of several feet in the future.
The question scientists are grappling with is how quickly will seas rise?
«Read the rest of this article»
Written by Brian Bell
University of California at Irvine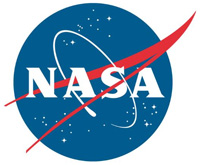 Irvine, CA – Researchers from the University of California, Irvine and NASA have uncovered a remarkably strong link between high wildfire risk in the Amazon basin and the devastating hurricanes that ravage North Atlantic shorelines.
The climate scientists' findings are appearing in the journal Geophysical Research Letters near the 10th anniversary of Hurricane Katrina's calamitous August 2005 landfall at New Orleans and the Gulf Coast.
«Read the rest of this article»
Written by Alan Buis
NASA's Jet Propulsion Laboratory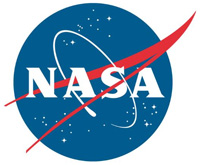 Pasadena, CA – NASA has joined a multi-agency field campaign studying summer storm systems in the U.S. Great Plains to find out why they often form after the sun goes down instead of during the heat of the day.
The Plains Elevated Convection at Night, or PECAN, project began June 1st and continues through mid-July. Participants from eight research laboratories and 14 universities are collecting storm data to find out how and why storms form.
«Read the rest of this article»
NASA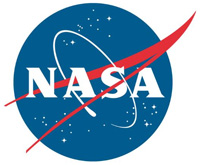 Washington, D.C. – Algae are complicated. The little plants can be both good and bad.
Single-celled algae called phytoplankton are a main source of food for fish and other aquatic life, and account for half of the photosynthetic activity on Earth—that's good.
But certain varieties such as some cyanobacteria produce toxins that can harm humans, fish, and other animals. Under certain conditions, algae populations can grow explosively — a spectacle known as an algal bloom, which can cover hundreds of square kilometers. For example, in August 2014, a cyanobacteria outbreak in Lake Erie prompted Toledo, Ohio, officials to ban the use of drinking water supplied to more than 400,000 residents.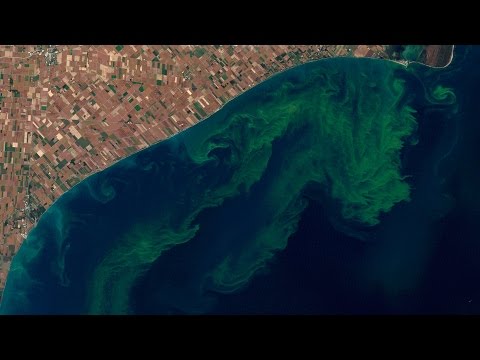 «Read the rest of this article»
Written by Alan Buis
NASA's Jet Propulsion Laboratory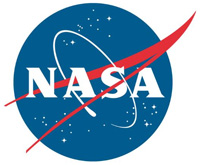 Pasadena, CA – You can't predict the outcome of a marathon from the runners' times in the first few miles. You've got to see the whole race. Global climate change is like that: You can't understand it if all you have is a few years of data from a few locations. That's one reason that a fourth-generation satellite launching this summer is something to get excited about.
Jason-3, a mission led by the National Oceanic and Atmospheric Administration that is currently scheduled to launch on July 22nd, is the latest in a series of U.S.-European satellite missions that have been measuring the height of the ocean surface for 23 years.
«Read the rest of this article»
Written by Alan Buis
NASA's Jet Propulsion Laboratory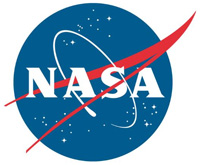 Pasadena, CA – Researchers from several institutions are in the Four Corners region of the U.S. Southwest with a suite of airborne and ground-based instruments, aiming to uncover reasons for a mysterious methane "hot spot" detected from space.
"With all the ground-based and airborne resources that the different groups are bringing to the region, we have the unique chance to unequivocally solve the Four Corners mystery," said Christian Frankenberg, a scientist at NASA's Jet Propulsion Laboratory, Pasadena, California, who is heading NASA's part of the effort.
«Read the rest of this article»
Written by Karen C. Fox
NASA's Goddard Space Flight Center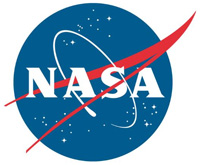 Greenbelt, MD – There's a fascinating spot some 932,000 miles away from Earth where the gravity between the sun and Earth is perfectly balanced. This spot captures the attention of orbital engineers because a satellite can orbit this spot, called Lagrange 1 just as they can orbit a planet.
But the spot tantalizes scientists as well: Lagrange 1 lies outside Earth's magnetic environment, a perfect place to measure the constant stream of particles from the sun, known as the solar wind, as they pass by.
In early February, the United States Air Force will launch a National Oceanic and Atmospheric Administration (NOAA) satellite called Deep Space Climate Observatory, or DSCOVR, into orbit around this spot.
«Read the rest of this article»
Written by Carol Rasmussen
NASA Earth Science News Team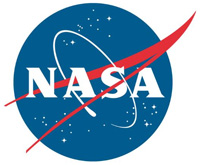 Washington, D.C. – If you were trying to forecast tomorrow's weather, you would probably look up at the sky rather than down at the ground. But if you live in the U.S. Midwest or someplace with a similar climate, one key to a better weather forecast may lie beneath your feet.
Precipitation and temperature are part of every weather forecast. Precipitation comes from clouds, clouds are formed of airborne water vapor, and vapor comes from evaporating soil moisture — so soil moisture governs precipitation.
«Read the rest of this article»
Written by Tony Phillips
Science at NASA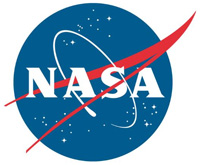 Washington, D.C. – High above Earth, more than 20 miles above sea level, a diaphanous layer of ozone surrounds our planet, absorbing energetic UV rays from the sun.
It is, essentially, sunscreen for planet Earth. Without the ozone layer, we would be bathed in dangerous radiation on a daily basis, with side effects ranging from cataracts to cancer.
People were understandably alarmed, then, in the 1980s when scientists noticed that man made chemicals in the atmosphere were destroying this layer.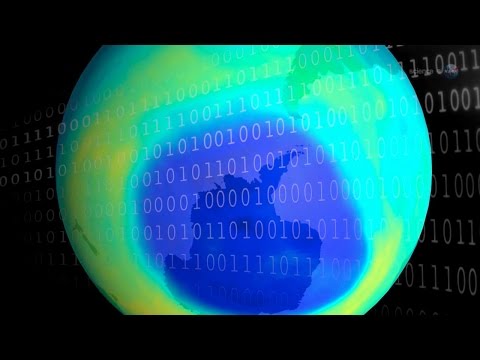 «Read the rest of this article»