Topic: National Oceanic and Atmospheric Administration
NASA's Goddard Institute for Space Studies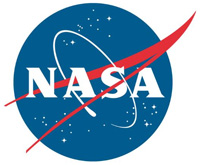 Greenbelt, MD – NASA scientists say 2013 tied with 2009 and 2006 for the seventh warmest year since 1880, continuing a long-term trend of rising global temperatures.
With the exception of 1998, the 10 warmest years in the 134-year record all have occurred since 2000, with 2010 and 2005 ranking as the warmest years on record.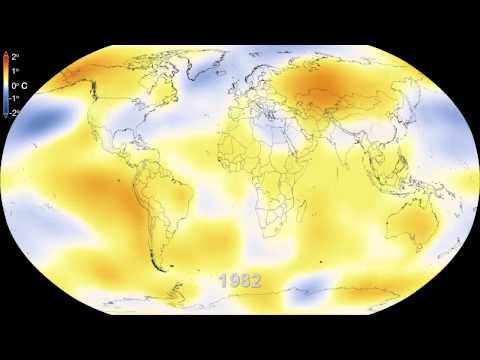 «Read the rest of this article»
Written by Rachel Hoover
NASA's Ames Research Center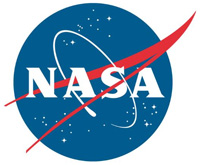 Moffett Field, CA – NASA's uncrewed Global Hawk research aircraft is in the western Pacific region on a mission to track changes in the upper atmosphere and help researchers understand how these changes affect Earth's climate.
Deployed from NASA's Dryden Flight Research Center in Edwards, CA, the Global Hawk landed at Andersen Air Force Base in Guam Thursday at approximately 5:00pm EST and will begin science flights Tuesday, January 21st. Its mission, the Airborne Tropical Tropopause Experiment (ATTREX), is a multi-year NASA airborne science campaign.
«Read the rest of this article»
Written by Carol Rasmussen
NASA Earth Science News Team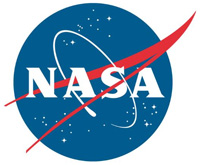 Pasadena, CA – Vigorous mixing in the air above large cracks in Arctic sea ice that expose seawater to cold polar air pumps atmospheric mercury down to the surface, finds a NASA field campaign. This process can lead to more of the toxic pollutant entering the food chain, where it can negatively affect the health of fish and animals who eat them, including humans.
Scientists measured increased concentrations of mercury near ground level after sea ice off the coast of Barrow, Alaska, cracked, creating open seawater channels called leads. The researchers were in the Arctic for the NASA-led Bromine, Ozone, and Mercury Experiment (BROMEX) in 2012.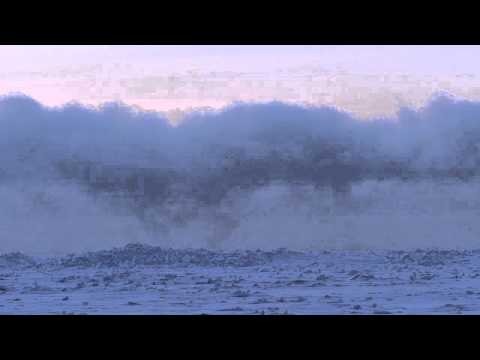 «Read the rest of this article»
Written by Tony Phillips
Science at NASA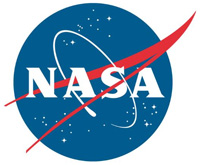 Washington, D.C. – What is the coldest place on Earth? It is a high ridge in Antarctica on the East Antarctic Plateau where temperatures in several hollows can dip below minus 133.6 degrees Fahrenheit (minus 92 degrees Celsius) on a clear winter night.
Scientists made the discovery while analyzing the most detailed global surface temperature maps to date, developed with data from remote sensing satellites including the new Landsat 8, a joint project of NASA and the U.S. Geological Survey (USGS).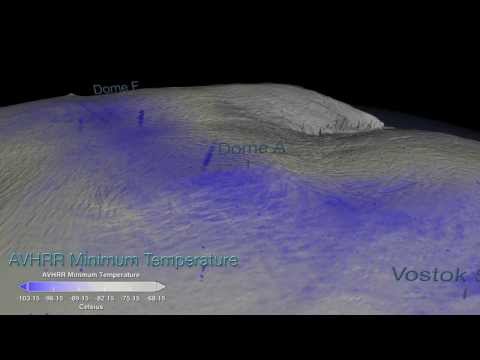 «Read the rest of this article»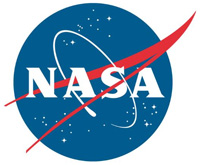 Pasadena, CA – New remote sensing data from NASA's Jason-2 satellite show near-normal sea-surface height conditions across the equatorial Pacific Ocean.
This neutral, or "La Nada" event, has stubbornly persisted for 16 months, since spring 2012. Models suggest this pattern will continue through the spring of 2014, according to the National Weather Service's Climate Prediction Center.
«Read the rest of this article»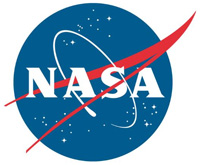 Washington, D.C. – A NASA-led team of scientists has uncovered strong evidence that soot from a rapidly industrializing Europe caused the abrupt retreat of mountain glaciers in the European Alps that began in the 1860s, a period often thought of as the end of the Little Ice Age.
The research, published September 3rd in the Proceedings of the National Academy of Sciences, may help resolve a longstanding scientific debate.
«Read the rest of this article»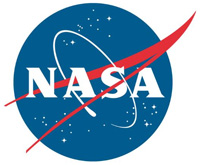 Pasadena, CA – The curtain has come down on a superstar of the satellite oceanography world that played the "Great Blue Way" of the world's ocean for 11-1/2 years. The successful joint NASA and Centre National d'Etudes Spatiales (CNES) Jason-1 ocean altimetry satellite was decommissioned this week following the loss of its last remaining transmitter.
Launched December 7th, 2001, and designed to last three to five years, Jason-1 helped create a revolutionary 20-plus-year climate data record of global ocean surface topography that began in 1992 with the launch of the NASA/CNES Topex/Poseidon satellite.
«Read the rest of this article»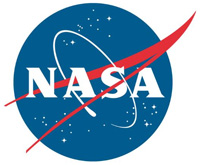 Pasadena, CA – Flying low and slow above the wild, pristine terrain of Alaska's North Slope in a specially instrumented NASA plane, research scientist Charles Miller of NASA's Jet Propulsion Laboratory, Pasadena, CA, surveys the endless whiteness of tundra and frozen permafrost below.
On the horizon, a long, dark line appears. The plane draws nearer, and the mysterious object reveals itself to be a massive herd of migrating caribou, stretching for miles. It's a sight Miller won't soon forget.
«Read the rest of this article»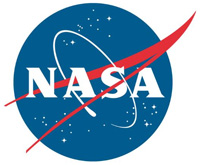 Pasadena, CA – Using an innovative satellite technique, NASA scientists have determined that a previously unmapped type of wildfire in the Amazon rainforest is responsible for destroying several times more forest than has been lost through deforestation in recent years.
In the southern Amazon rainforest, fires below the forest treetops, or "understory fires," have been hidden from view from NASA satellites that detect actively burning fires. The new method has now led to the first regional estimate of understory fire damages across the southern Amazon.
«Read the rest of this article»
Written by Karen C. Fox
NASA's Goddard Space Flight Center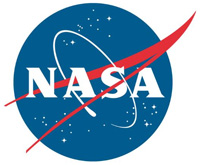 Greenbelt, MD – Given a legitimate need to protect Earth from the most intense forms of space weather — great bursts of electromagnetic energy and particles that can sometimes stream from the sun — some people worry that a gigantic "killer solar flare" could hurl enough energy to destroy Earth, but this is not actually possible.
Solar activity is indeed currently ramping up toward what is known as solar maximum, something that occurs approximately every 11 years. However, this same solar cycle has occurred over millennia so anyone over the age of 11 has already lived through such a solar maximum with no harm.
«Read the rest of this article»