Topic: National Oceanic and Atmospheric Administration
Written by Carol Rasmussen
NASA's Earth Science News Team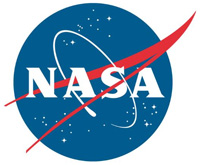 Washington, D.C. – On January 31st, NASA ended the Tropospheric Emission Spectrometer's (TES) almost 14-year career of discovery. Launched in 2004 on NASA's Aura spacecraft, TES was the first instrument designed to monitor ozone in the lowest layers of the atmosphere directly from space. Its high-resolution observations led to new measurements of atmospheric gases that have altered our understanding of the Earth system.
TES was planned for a five-year mission but far outlasted that term.
«Read the rest of this article»
Written by Kasha Patel
NASA's Goddard Space Flight Center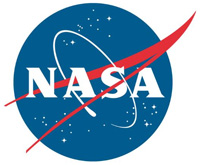 Greenbelt, MD – NASA engineer Manuel Vega can see one of the Olympic ski jump towers from the rooftop of the South Korean weather office where he is stationed. Vega is not watching skiers take flight, preparing for the 2018 PyeongChang Winter Olympics and Paralympic games.
Instead, he's inspecting the SUV-sized radar beside him. The instrument is one of 11 NASA instruments specially transported to the Olympics to measure the quantity and type of snow falling on the slopes, tracks and halfpipes.
«Read the rest of this article»
Written by Rani Gran
NASA's Goddard Space Flight Center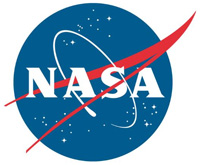 Greenbelt, MD – High in the atmosphere, above weather systems, is a layer of ozone gas. Ozone is Earth's natural sunscreen, absorbing the Sun's most harmful ultraviolet radiation and protecting living things below. But ozone is vulnerable to certain gases made by humans that reach the upper atmosphere. Once there, they react in the presence of sunlight to destroy ozone molecules.
Currently, several NASA and National Oceanic and Atmospheric Administration (NOAA) satellites track the amount of ozone in the upper atmosphere and the solar energy that drives the photochemistry that creates and destroys ozone.
«Read the rest of this article»
Written by Steve Cole
NASA Headquarters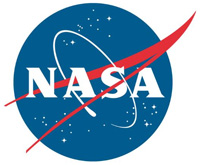 Washington, D.C. – NASA has successfully launched for the National Oceanic and Atmospheric Administration (NOAA) the first in a series of four highly advanced polar-orbiting satellites, equipped with next-generation technology and designed to improve the accuracy of U.S. weather forecasts out to seven days.
The Joint Polar Satellite System-1 (JPSS-1) lifted off on a United Launch Alliance Delta II rocket from Vandenberg Air Force Base, California, at 1:47am PST Saturday.
«Read the rest of this article»
Written by Carol Rasmussen
NASA's Earth Science News Team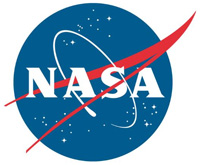 Washington, D.C. – As a young scientist, Tony del Genio of NASA's Goddard Institute for Space Studies in New York City met Clyde Tombaugh, the discoverer of Pluto.
"I thought, 'Wow, this is a one-time opportunity,'" del Genio said. "I'll never meet anyone else who found a planet."
That prediction was spectacularly wrong. In 1992, two scientists discovered the first planet around another star, or exoplanet, and since then more people have found planets than throughout all of Earth's preceding history.
«Read the rest of this article»
Written by Eric Gillard
NASA Langley Research Center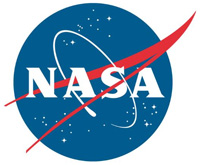 Hampton, VA – The Earth and its interconnected systems have always been a fascination for Norman Loeb.
"It's quite an interesting thing when you think about how energy is distributed and exchanged in various forms amongst Earth's atmosphere, ocean, land and snow surfaces," he said.
As the principal investigator of NASA's Radiaton Budget Science Project, Loeb oversees a series of space-borne instruments that measure reflected sunlight and thermal radiation emitted by the Earth. It gives him a chance to satisfy his curiosity about our home planet from NASA's Langley Research Center in Hampton, Virginia.
«Read the rest of this article»
Written by Dwayne Brown
NASA Headquarters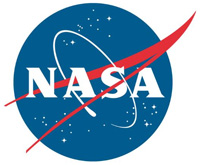 Washington, D.C. – A new NASA study provides space-based evidence that Earth's tropical regions were the cause of the largest annual increases in atmospheric carbon dioxide concentration seen in at least 2,000 years.
Scientists suspected the 2015-16 El Nino — one of the largest on record — was responsible, but exactly how has been a subject of ongoing research. Analyzing the first 28 months of data from NASA's Orbiting Carbon Observatory-2 (OCO-2) satellite, researchers conclude impacts of El Nino-related heat and drought occurring in tropical regions of South America, Africa and Indonesia were responsible for the record spike in global carbon dioxide.
«Read the rest of this article»
Written by Rob Gutro / Hal Pierce
NASA's Goddard Space Flight Center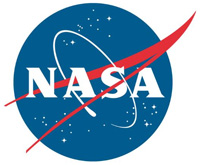 Greenbelt, MD – NASA-NOAA's Suomi NPP Satellite provided a night-time and infrared look at the Atlantic's latest hurricane that revealed the power under the clouds. NASA's GPM also provided a look at the rainfall being generated by Hurricane Irma.
After forming in the eastern Atlantic Ocean on Wednesday tropical storm Irma strengthened and became a powerful category three hurricane on Thursday August 31st, 2017.
«Read the rest of this article»
Written by Alan Buis
NASA's Jet Propulsion Laboratory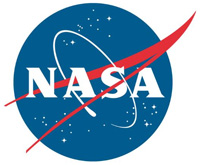 Pasadena, CA – NASA is using its assets and expertise from across the agency, including from NASA's Jet Propulsion Laboratory in Pasadena, California, to help respond to Hurricane Harvey — now Tropical Storm Harvey — which has been a disaster of unprecedented proportions for those who live and work in Southeast Texas.
With no atmospheric steering mechanism to move the storm once it made landfall, Harvey has been producing rainfall totals measured in feet, rather than inches, presenting exceptional challenges to local, state and federal emergency managers and first responders.
«Read the rest of this article»
Written by Abigail Nastan
MISR Communications and Applications Specialist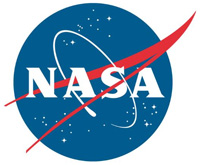 Pasadena, CA – During the 20th century, the average temperature of the continental United States rose by almost 1 degree Fahrenheit (0.5 degree Celsius) — everywhere, that is, except in the Southeast.
There, until the 1980s, the temperature actually decreased slightly. Climate scientists dubbed this peculiar phenomenon the "warming hole," and it was the cause of much speculation. But beginning in the 1990s, temperatures in the Southeast began to warm again, and in the early years of the 21st century this warming has accelerated.
«Read the rest of this article»