Topic: NBA

Knoxville, TN – The University of Tennessee plans to honor legendary men's basketball player Dale Ellis by retiring his No. 14 jersey during a home game next season, the Tennessee athletics department announced Thursday.
Ellis – a two-time first-team All-American – will become the fourth player to be permanently honored in the Thompson-Boling Arena rafters. He joins Bernard King (No. 53), Ernie Grunfeld (No. 22) and Allan Houston (No. 20).
«Read the rest of this article»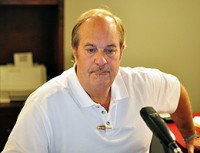 Clarksville TN – When 14 year old Kaitlan McLaughlin boarded a plane with her mother Deanna to fly to her grandfather's funeral in Vancouver Washington, little did she know what a surprise awaited her when she got there.
She would meet NBA star Anthony Davis with the New Orleans Hornets.
Let's start from the beginning.
«Read the rest of this article»
Austin Peay vs. Samford
November 9th, 2012 | Dave Aaron Arena | Clarksville, TN

Clarksville, TN – It has been a rare occasion Austin Peay men's basketball team has opened at home, at least under head coach Dave Loos.
In fact, Friday's 7:00pm, season opener against Samford in Dave Aaron Arena is only the fifth time in Loos' 23 season the Governors have opened a season at home. It has been since the 2003-04 season the Governors (Knoxville College) have played at home. It has been since the 1995-96 season since the Govs played a Division I team (Northern Illinois) at home to open the season. Normally the Govs are paying the bills through guarantee games or related tournaments.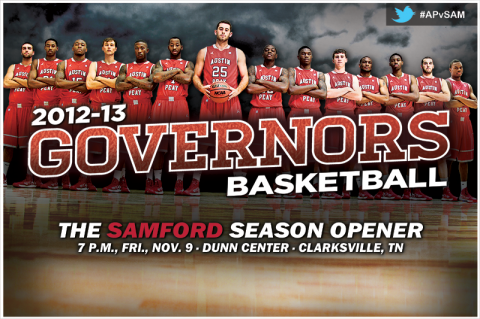 «Read the rest of this article»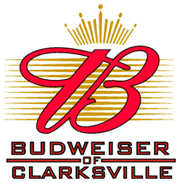 Clarksville Tn – It's been an big week for Clarksville's Hand Family Companies.  The Clarksville based beverage company was introduced as part of the new ownership group of the NBA's Memphis Grizzlies on Monday, and today it was announced that their Budweiser of Memphis facility was growing.
Charles Hand announced earlier this week that his company had acquired  West Tennessee Beverage Company LLC, an affiliate of Southwestern Distributing Company, and will operate the company out of his Budweiser of Memphis facility.
«Read the rest of this article»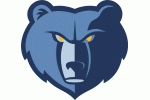 Clarksville TN - New Memphis Grizzlies owner, billionaire Robert Pera, introduced his ownership group at a standing room only media event at the FedEx Forum on Monday, saying he was "the luckiest man in the world right now."
Pera, the CEO of Silicon Valley wireless networking company Ubiquiti Networks and Grizzlies CEO Jason Levien addressed the media and announced their new ownership group, which includes Clarksville based Hand Family of Companies.
«Read the rest of this article»

Clarksville, TN – Former NBA star and Clarksville native Trenton Hassell has donated portable bleachers to Burt Elementary School. The bleachers are being delivered and set up today, Wednesday October 31st.
The school is very grateful for this generous gift.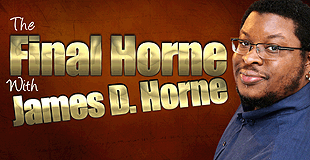 Clarksville, TN – LeBron James didn't take steroids.
He didn't kill any dogs, or people, for that matter.
Come to think of it, I don't think he's ever been featured on TMZ, Access Hollywood or Entertainment Tonight for anything scandalous. His mom has, for an allege affair she had with one of his teammates and some say that was the 'straw that broke the camel's back' in terms of him making 'The Decision" to leave.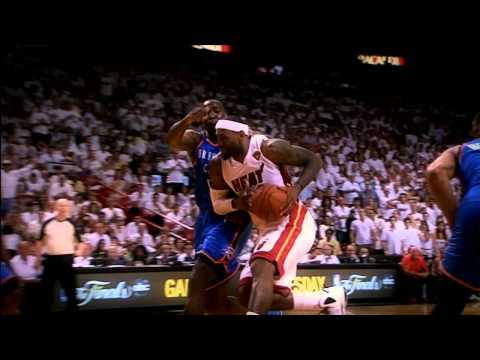 «Read the rest of this article»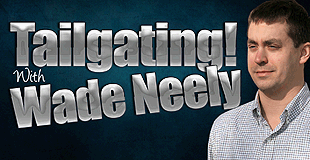 Clarksville, TN – I'll always remember the night of June 21st, 2012.
Sure, stories will be told and details will come and go, but I'll always remember the night history was made.
I'll always remember the night I saw LeBron James – who will go down as one of the greatest to ever play the game – win his first NBA championship.
After losing to the Mavericks in the Finals a year ago, James and the Heat ran roughshod over the Thunder 121-106 Thursday night to clinch an impressive 4-1 series win. «Read the rest of this article»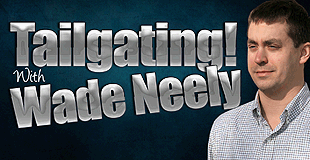 Clarksville, TN – With the NBA Finals nearing a conclusion and the start of college football season still over 70 days away, things are starting to move pretty slowly in the sports world.
And, unless you're a soccer fan, (Euro 2012 has been fantastic thus far, by the way) the Summer Olympics are about the only meaningful sports on tap for the next two months.
Heck, when you factor in "Game of Thrones" and "Mad Men" already being wrapped up with their respective seasons, we are pretty much removed of all quality sports and entertainment for the rest of summer. «Read the rest of this article»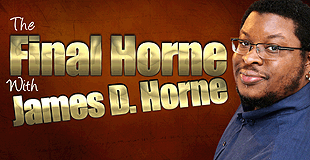 Clarksville, TN – Except for the hardcore fans of the teams that have been knocked out, and despite an atypical-boring and injury-changed first round, most pundits and casual NBA fans hoped for the NBA Finals match up that we have between the Miami Heat and Oklahoma City Thunder that gets started Tuesday night in Oklahoma City, OK on ABC.
We all know the stories of the two teams.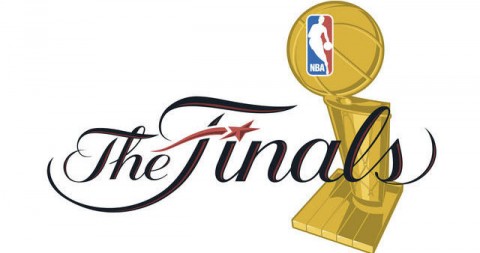 «Read the rest of this article»