Topic: NCAA

Greenboro, NC – Freshman Breigh Jones qualified for Friday's 400m quarterfinal after posting a school-record 53.75 mark, Thursday, in the opening round of the NCAA East Preliminaries, hosted by North Carolina A&T.

«Read the rest of this article»

Clarksville, TN – Austin Peay's nationally-ranked baseball team will put its program-record 12-game win streak on the line when it opens Ohio Valley Conference Tournament play with a 3:00pm, Thursday contest against an opponent to be determined.
«Read the rest of this article»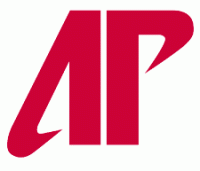 Jackson, TN – For the third time in program history Austin Peay State University's baseball team can celebrate a sweep of the Ohio Valley Conference's top awards. Junior first baseman Craig Massoni was named the league's Player of the Year and senior closer Tyler Rogers was named its Pitcher of the Year at the annual OVC Baseball Awards Banquet held Tuesday night.
"I'm not sure I have a word that is good enough to describe what these two men meant to our team," said Austin Peay head coach Gary McClure. "Having Tyler involved in 27 decisions over 42 wins is incredible. And on the other hand, Craig was a guy who hit almost .500 in league play and didn't do it with singles – he did it with doubles and home runs.
«Read the rest of this article»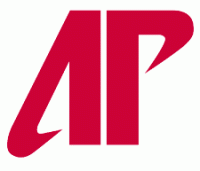 Jackson, TN – A program-record six Austin Peay State University baseball players were recognized as the Ohio Valley Conference's best player at their respective positions, receiving first-team All-OVC recognition, Tuesday night, at the OVC's Annual Baseball Awards Banquet.
In addition to the six first-team honorees, which broke the program record set in 1996, Austin Peay saw two players receive second-team recognition. The eight total honorees ties the program record set in 1996.
«Read the rest of this article»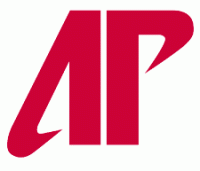 Clarksville, TN – Senior Dustin Korte, of the Austin Peay State University men's golf team, has been named the Copies in a Flash APSU Athlete of the Week.
At last week's NCAA Division I Men's Golf Regional in Tempe, AZ, Korte finished eighth in the 75-player field with a six-under par 204 (64-71-69) and advanced to next week's NCAA Championship.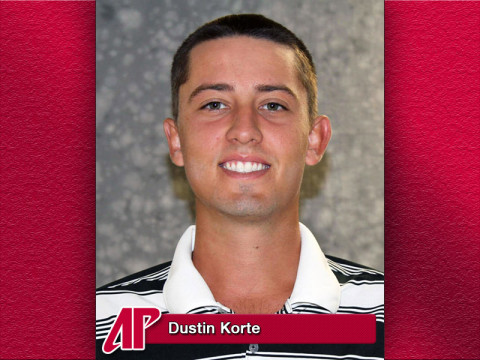 «Read the rest of this article»

Tempe, AZ – It was a bitter sweet day for Austin Peay State University men's golf team, Saturday. The Governors failed to qualify for the NCAA Championships but senior Dustin Korte did.
Korte shot a final-round 1-under 69 for a three-day 6-under 204 to finish eight individually at the Tempe Division I Golf Regional. He earned the NCAA Championship invitation, May 28th-June 2nd at the Capital City Club/Crabapple Course in Atlanta, GA, by recording the best individual score exclusive of the five qualifying regional teams.
«Read the rest of this article»

Tempe, AZ – Austin Peay State University has ground to gain if the Governors are going to be one of the five teams to advance from the NCAA Tempe Golf Regional, Saturday.
«Read the rest of this article»

Clarksville, TN – "In Today's tough economy you have less than a 2% chance of landing an athletic scholarship. We are going to condition 30 young male athletes in Clarksville, so they have a fighting chance to reach their goals and take control of the opportunity and education they might not otherwise get," said Dontre Doxley, General Manager at Circuit Athletics.
Many parents dream of getting their young athlete a full-ride scholarship. Especially in families with multiple children, not landing an athletic scholarship to a college could likely mean no college education or a greater demand on the student as they attempt to help pay their own way though school. «Read the rest of this article»

Clarksville, TN - The first thing you're likely to notice about Tyler Rogers is his throwing motion. The Govs closer comes set, then dips and fires, submarine-style, to the plate.
The lanky righty combines his style – to a right-handed batter, it looks as though the ball leaves Rogers' hand behind the batters' back – with low-90s heat and a slider that borders on unhittable some days. It's small wonder that he's developed into one of the all-time greatest closers in OVC history.
«Read the rest of this article»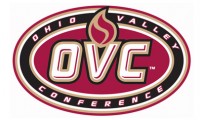 Brentwood, TN – On Tuesday the Ohio Valley Conference announced that Tennessee Tech University men's team and the Austin Peay State University women's team are the recipients of the 2012-13 Team Sportsmanship Awards for golf.
Voted on by the student-athletes and coaches of the respective sports, the team awards are bestowed upon the Conference squads deemed to have best exhibited the standards of sportsmanship and ethical behavior as outlined by the OVC and NCAA. Included in the areas for evaluation are the conduct of student-athletes, coaches, staff and administrators and fans.
«Read the rest of this article»