Topic: NCAA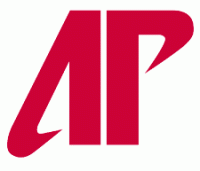 Brentwood, TN - On Thursday the Ohio Valley Conference announced that the Austin Peay State University men's and women's cross country teams are the recipients of the 2013-14 Team Sportsmanship Awards in their respective sports.
Voted on by the student-athletes and coaches of the respective sports, the team awards are bestowed upon the Conference squads deemed to have best exhibited the standards of sportsmanship and ethical behavior as outlined by the OVC and NCAA. Included in the areas for evaluation are the conduct of student-athletes, coaches, staff and administrators and fans.
«Read the rest of this article»

Clarksville, TN – What a difference a year has made for Austin Peay State University basketball point guard Tiasha Gray, as the sophomore's off-season work has paid off with some early dividends for the Lady Govs.
Last year as a freshman, the Clarksville native had some early-season growing pains adjusting to the collegiate game, but finished the season averaging 8.1 points per game, including scoring double figures in five of the final six games.
«Read the rest of this article»
Clarksville, TN – For the past three years Clarksville High School pitcher Heather Norris has made a name for herself in the pitcher's circle and at the plate for the Lady Wildcats, helping lead CHS to its first ever state tournament appearance last season, as well as earning multiple All-State honors.
With her senior season just a few months away, the right-hander won't have to worry about what her future may hold at the next level, as she signed her NCAA Division I Letter of Intent, November 15th, to play her collegiate career for the Lady Govs at Austin Peay State University.
«Read the rest of this article»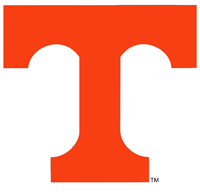 Knoxville, TN - The University of Tennessee announced Wednesday that the dedication of the Pat Summitt Plaza and Statue will take place at 11:00am on November 22nd.
The dedication and unveiling of the bronze statue, created by internationally-known artist and sculptor David Adickes of Houston, Texas, will be held at the soon-to-be-completed plaza on the corner of Lake Loudoun Boulevard and Phillip Fulmer Way. The public is invited to attend, and nearby Thompson-Boling Arena will offer access to restrooms.
«Read the rest of this article»

Clarksville, TN – For the final time in the 2013 regular season, Austin Peay State University women's soccer team will host an Ohio Valley Conference foe at Morgan Brothers Field, 7:00pm, Friday, when Morehead State visits Clarksville.
The Lady Govs then begin a three-game road trip to conclude the OVC slate with a 12:00pm (CT), Sunday visit to Eastern Kentucky.
«Read the rest of this article»

Clarksville, TN – Zavion Williams made a name for himself three years ago by leading West Creek High School to its first state basketball tournament berth in the school's short history, now he is ready to help lead the Austin Peay State University men's basketball team back to the Ohio Valley Conference tournament and an NCAA tournament berth.
«Read the rest of this article»

Clarksville, TN - Austin Peay State University has announced junior defensive tackle Malcolm Goines has been ruled ineligible for the remainder of the 2013 season by the NCAA.
This sanction results from a discovery during an internal audit that revealed Goines should not have been certified eligible for the 2012 season following his transfer from Grand Rapids Community College. A developmental math class inadvertently was certified as transferable credit.
«Read the rest of this article»
Strong first half sees Bridgestone Arena post second consecutive Top 10 ranking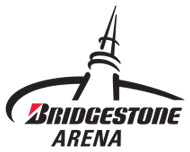 Nashville, TN – Bridgestone Arena ranks fifth in the United States and 17th in the world for concert ticket sales, according to international trade publication Pollstar's Third-Quarter Ticket Sales report. This is Bridgestone Arena's third consecutive U.S. Top 10 ranking, up two spots from Pollstar's Mid-year rankings.
Buildings in the U.S. Top 10 include: 1) Barclays Center 2) Staples Center 3) Wells Fargo Center 4) American Airlines Center 5) Bridgestone Arena 6) Philips Arena 7) Sprint Center 8) SAP Center at San Jose 9) Prudential Center 10) Toyota Center. «Read the rest of this article»
#5/#4 Eastern Illinois Panthers vs. Austin Peay Governors
October 10th, 2013 | 7:00pm CDT
Clarksville, TN | Governors Stadium (10,000)

Clarksville, TN – After five straight games on the road—plus a bye week, Austin Peay State University Football finally plays a home game in Week 6 of the 2013 season.
The Govs are the last FCS or FBS to play a home game this season.
«Read the rest of this article»

Louisville, KY - Led by senior Xiamar Richards' third consecutive runner-up finish, Austin Peay State University women's cross-country team finished fourth overall in the women's five-kilometer blue race at Saturday's Greater Louisville Cross Country Classic, hosted by Louisville at E.P. 'Tom' Sawyer State Park.
«Read the rest of this article»