Topic: Near Earth Object Observation Program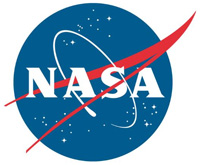 Pasadena, CA – The true identity of centaurs, the small celestial bodies orbiting the sun between Jupiter and Neptune, is one of the enduring mysteries of astrophysics. Are they asteroids or comets? A new study of observations from NASA's Wide-field Infrared Survey Explorer (WISE) finds most centaurs are comets.
Until now, astronomers were not certain whether centaurs are asteroids flung out from the inner solar system or comets traveling in toward the sun from afar. Because of their dual nature, they take their name from the creature in Greek mythology whose head and torso are human and legs are those of a horse.
«Read the rest of this article»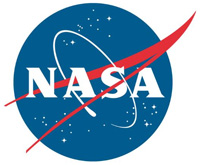 Pasadena, CA -  A new and improved family tree for asteroids in the main belt between Mars and Jupiter has been created using data from NASA's Wide-field Infrared Survey Explorer (WISE)
Astronomers used millions of infrared snapshots from the asteroid-hunting portion of the WISE all-sky survey, called NEOWISE, to identify 28 new asteroid families. The snapshots also helped place thousands of previously hidden and uncategorized asteroids into families for the first time. The findings are a critical step in understanding the origins of asteroid families, and the collisions thought to have created these rocky clans.
«Read the rest of this article»
Written by Dr. Tony Phillips
Science at NASA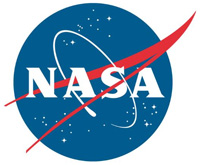 Washington, D.C. – This week, NASA's Goldstone radar is tracking a large asteroid as it passes by Earth, and obtaining images of unprecedented clarity.
"At closest approach on December 12th, asteroid 4179 Toutatis will be 7 million km away or 18 times farther than the Moon," says Lance Benner of NASA's Near Earth Object Program. "There is no danger of a collision with Earth," but the asteroid will be close enough for radar imaging.
«Read the rest of this article»
Written by DC Agle
NASA's Jet Propulsion Laboratory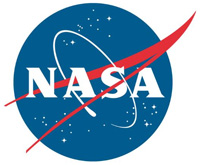 Pasadena, CA – A collage shows nine radar images of near-Earth asteroid 2007 PA8 that were obtained between October 31st and November 13th, 2012, with data collected by NASA's 230-foot-wide (70-meter) Deep Space Network antenna at Goldstone, CA.
On November 5th at 8:42am PST (11:42am EST/16:42 UTC), the object came about 4 million miles (6.5 million kilometers) from Earth, or 17 times the distance between Earth and the moon.
«Read the rest of this article»
Written by Dwayne Brown
NASA Headquarters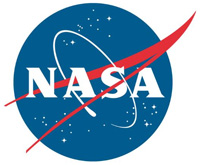 Washington, D.C. – Researchers anticipate that asteroid 2011 AG5, discovered in January 2011, will fly safely past and not impact Earth in 2040.
Current findings and analysis data were reported at a May 29th workshop at NASA's Goddard Space Flight Center in Greenbelt, MD, attended by scientists and engineers from around the world. Discussions focused on observations of potentially hazardous asteroids (PHAs).
«Read the rest of this article»