Topic: Ned Crouch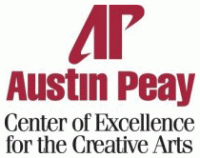 Clarksville, TN – In a small storage room in the basement of Austin Peay State University's Harned Hall, Marilyn Monroe is making things a bit awkward for President John F. Kennedy and his wife Jackie.
First off, the president and first lady are dressed formally, while Marilyn has opted to wear a red polka dot bikini. Then there's that big smile of hers, which seems to mock the uncomfortable expression on Jackie's face.
«Read the rest of this article»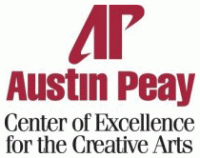 Clarksville, TN – The artist, a Civil War veteran and 19th century dentist, carved the peculiar little figurines out of wood. He placed the musicians with their instruments in the back row, and up front, connected to metal wires, stand the dancing couples. Other macabre figures, such as a thin man playing bones and a woman spanking a baby, populate the dioramic scene.
When a crank is turned, a series of pulleys cause the pieces to move and dance in an awkward, dreamlike manner.
«Read the rest of this article»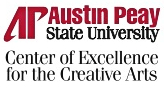 Clarksville, TN – Twenty-five years ago, the legendary "King of Country Music" Roy Acuff endowed a Chair of Excellence at Austin Peay State University, allowing the Institution to bring world-renowned artistic talents to campus each year to work with students.
To commemorate that generous gift, the APSU Center of Excellence for the Creative Arts is hosting a special exhibit, "Roy Acuff: Life and Legend" in the Mable Larson Gallery within the University's Harned Hall. It will run from October 4th–October 29th, and is free and open to the public.
«Read the rest of this article»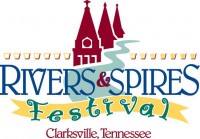 The 8th Annual Rivers and Spires kicked off today with the unveiling the refurbished Doughboy statue honoring World War vets. The Statue was rededicated in a ceremony in front of the Clarksville Transit Station on Legion Street where the statue will remain on display.
The Clarksville Leaf-Chronicle led the drive to raise the funds needed to renovate the badly damaged statue. Current publisher Andrew Oppmann welcomed the crowd to the ceremony, then after the posting of the colors and the playing of the national anthem, former publisher Gene Washer took over at the podium.
Washer said "I made the initial inquiries about restoring the statue, and that was the quickest way to be given the job." to which the crowd laughed.
«Read the rest of this article»