Topic: Neutron Star
Written by Lori Keesey
NASA's Goddard Space Flight Center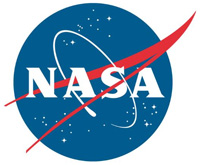 Greenbelt, MD – Neutron stars have been called the zombies of the cosmos. They shine even though they're technically dead, occasionally feeding on neighboring stars if they venture too close.
Interestingly, these unusual objects, born when a massive star extinguishes its fuel and collapses under its own gravity, also may help future space travelers navigate to Mars and other distant destinations.
«Read the rest of this article»
Written by Whitney Clavin
NASA's Jet Propulsion Laboratory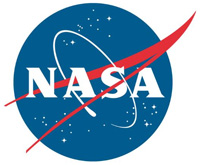 Pasadena, CA – The aftershock of a stellar explosion rippling through space is captured in this new view of the supernova remnant called W44. The image combines longer-wavelength infrared and X-ray light captured by the European Space Agency's Herschel and XMM-Newton space observatories.
NASA also plays an important role in the Herschel mission, with the U.S project office based at the agency's Jet Propulsion Laboratory in Pasadena, CA.
«Read the rest of this article»
Written by Francis Reddy
NASA's Goddard Space Flight Center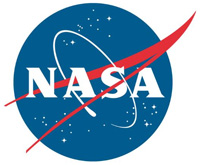 Greenbelt, MD – NASA's Swift satellite recently detected a rising tide of high-energy X-rays from a source toward the center of our Milky Way galaxy. The outburst, produced by a rare X-ray nova, announced the presence of a previously unknown stellar-mass black hole.
"Bright X-ray novae are so rare that they're essentially once-a-mission events and this is the first one Swift has seen," said Neil Gehrels, the mission's principal investigator, at NASA's Goddard Space Flight Center in Greenbelt, MD. "This is really something we've been waiting for."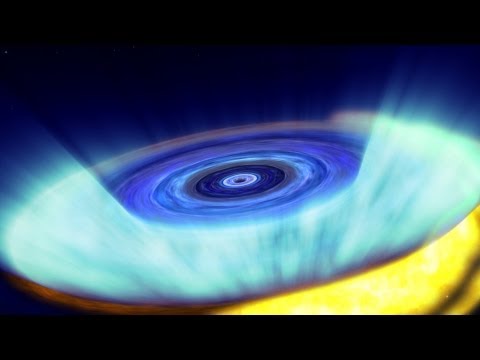 «Read the rest of this article»
NASA's Goddard Space Flight Center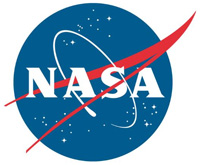 Greenbelt, MD – This sparkling picture taken by the NASA/ESA Hubble Space Telescope shows the center of globular cluster M 4. The power of Hubble has resolved the cluster into a multitude of glowing orbs, each a colossal nuclear furnace.
M 4 is relatively close to us, lying 7200 light-years distant, making it a prime object for study. It contains several tens of thousands stars and is noteworthy in being home to many white dwarfs — the cores of ancient, dying stars whose outer layers have drifted away into space.
«Read the rest of this article»