Topic: New Day Dawning
"New Day Dawning" Debuts on Bluegrass Unlimited Magazine's Top 15 Albums Chart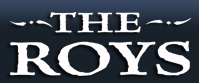 Nashville, TN – Rural Rhythm Records is proud to announce brother/sister Bluegrass duo "The Roys"  have received Christian Gospel Music (CGM) Fan Awards Nomination in the Favorite Duo category.  Fans can view the complete list of top ten nominees and Cast Their Vote at Christian Voice Magazine.
«Read the rest of this article»
Siblings Connect With Insights & Uplifting Music On Hallmark Channel™ Show Thursday, December 13th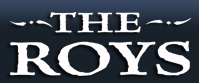 Nashville, TN – "The Roys" recently connected with entertainment icon Marie Osmond for an episode of her popular new Hallmark Channel TV show, Marie!
Lee and Elaine share insights unique to performing siblings with Marie and discuss their new CD and career goals. The award-winning duo is honored to be the first Bluegrass artist to appear on the show, and they perform their current Top 20 single "Still Standing."
«Read the rest of this article»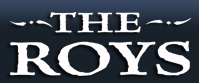 Nashville, TN – The Roys and Team RealTree™ Outdoor Energy Drink are going "pink" in support of Breast Cancer Awareness Month.  The brand launched their new Pink Lemonade Energy Drink in tandem with October's global month-long Awareness effort, and The Roys are thrilled to be sponsored by such a socially-conscious company.
«Read the rest of this article»