Topic: New Orleans LA
City leaders urge Senators to seek real solutions
Clarksville, TN – Clarksville Mayor Kim McMillan was part of a select delegation of U.S Conference of Mayors leaders who visited Washington this week to discuss a way forward on key national topics with local implications, including healthcare, infrastructure and tax reform.
The mayors, representing cities across America, emphasized bipartisanship and stressed to lawmakers that policies emerging from Congress should put people first and hopefully will include consultation with mayors and governors.
«Read the rest of this article»
Nashville Sounds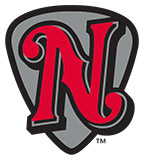 New Orleans, LA – The Nashville Sounds were shutout 8-0 by the New Orleans Baby Cakes in a Monday matinee to wrap up an 11-game road trip. The Sounds mustered just four hits and only one batter reached scoring position in the ball game.
Nashville batters were no match for New Orleans starter Odrisamer Despaigne who tossed six scoreless innings. He was perfect through three innings before Jaff Decker opened up the fourth inning with a base hit. Decker's single was one of just two base runners allowed by Despaigne in his six innings of work.
«Read the rest of this article»
Nashville Sounds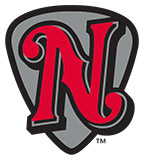 New Orleans, LA – The Nashville Sounds' offense never got rolling in a 6-0 loss to the New Orleans Baby Cakes Sunday afternoon at Shrine on Airline in New Orleans.
Starter Scott Copeland tossed six shutout innings and two New Orleans relievers combined for the final three innings to send the Sounds to their ninth shutout loss of the year.
Timely hitting gave the Baby Cakes an early 1-0 lead in the second when Brandon Barnes' two-out double was followed by a run-scoring base hit by Cal Towey.
«Read the rest of this article»
Doubleheader to be Played September 2nd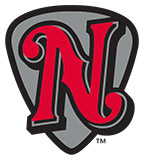 New Orleans, LA – Saturday's game between the Nashville Sounds and New Orleans Baby Cakes has been postponed due to rain at Shrine on Airline in New Orleans.
The game will be made up as part of a doubleheader on Saturday, September 2nd when the Sounds return to New Orleans on the final weekend of the season. Game one of the doubleheader will start at 4:00pm CST.
The two teams will continue the series Sunday afternoon at 1:00pm.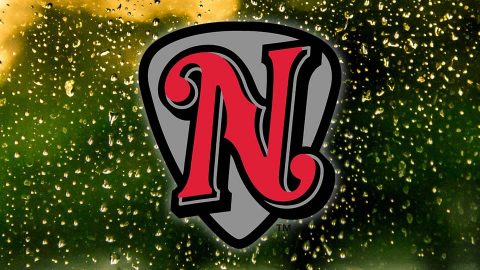 «Read the rest of this article»
Nashville Sounds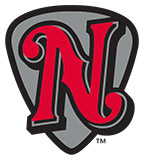 New Orleans, LA – The Nashville Sounds launched four home runs and got a solid performance from starter Chris Jensen en route to a 7-5 win over the New Orleans Baby Cakes Friday night in New Orleans.
Franklin Barreto got the party started immediately when he drilled the first pitch of the game from William Cuevas over the center field wall for a leadoff home run and 1-0 lead for Nashville.
Ryan Lavarnway, Chad Pinder, and Yairo Munoz added solo blasts for the Sounds (47-52). The four homers are the second-most for Nashville in a single game this season.
«Read the rest of this article»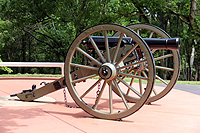 Clarksville, TN – The next meeting of the Clarksville (TN) Civil War Roundtable will be on Wednesday, July 19th, 2017 at the Bone & Joint Center, 980 Professional Park Drive, right across the street from Tennova Healthcare. This is just off Dunlop Lane and Holiday Drive and only a few minutes east of Governor's Square mall.
The meeting begins at 7:00 pm and is always open to the public. Members please bring a friend or two – new recruits are always welcomed.
Topic – "The Red River Campaign – Politics, Cotton and Failure"
«Read the rest of this article»
Written by Sgt. Neysa Canfield
101st Airborne Division Sustainment Brigade Public Affairs Office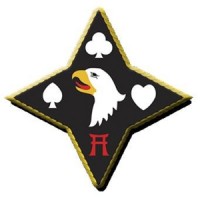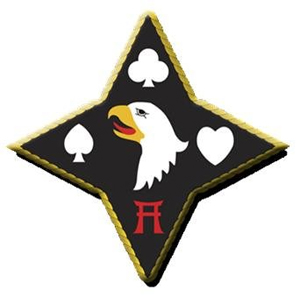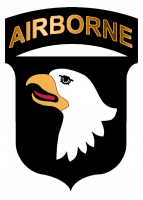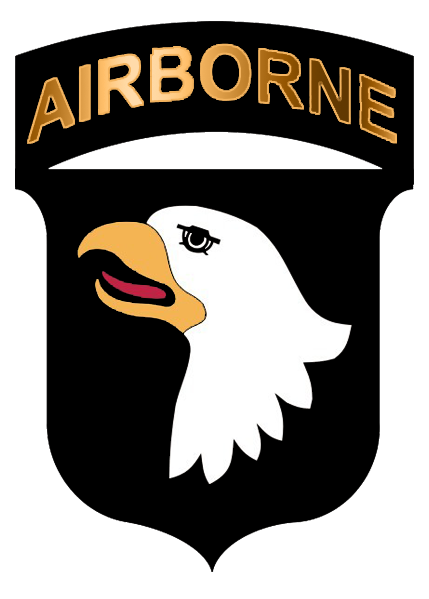 Fort Campbell, KY – Art, video games, and friends are what helped Rebecca Armstrong, a senior at Northeast High School, Clarksville, Tennessee, get through her father's absence during deployments.
Spc. Jimmy Armstrong, Rebecca's father, and a motor transport operator with 101st Airborne Division (Air Assault) Sustainment Brigade "Lifeliners", 101st Abn. Div., deployed twice after leaving Tennessee National Guard in 2009 and transferring to active duty.
«Read the rest of this article»

Clarksville, TN – Before Northeast High School senior Rebecca Armstrong matriculates to Austin Peay State University this fall, the Clarksville resident will have the unique opportunity to represent the state of Tennessee as a part of the annual American Spirit Awards.
Held June 8th-10th at the National World War II Museum in New Orleans, the American Spirit Awards celebrates individuals and organizations whose work reflects the values and spirit of those who served the country during the era of World War II.
«Read the rest of this article»

Clarksville, TN – Austin Peay State University associate professor of theatre and dance Christopher Bailey had the opportunity to tour North America as a member of the award-winning vocal group Tenore, this past January.
Bailey joined as a reserve member of the four-man group for the January leg of its "The Impossible Dream" tour, performing in seven western states, as well as Canada. Bailey was featured on dates at, among others, venues in Los Angeles, New Orleans and Edmonton, Alberta.
«Read the rest of this article»
Written by Alan Buis
NASA's Jet Propulsion Laboratory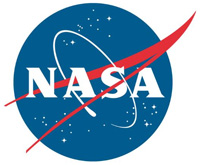 Pasadena, CA – The Louisiana coastline is sinking under the Gulf of Mexico at the rate of about one football field of land every hour (about 18 square miles of land lost in a year). But within this sinking region, two river deltas are growing. The Atchafalaya River and its diversion channel, Wax Lake Outlet, are gaining about one football field of new land every 11 and 8 hours, respectively (1.5 and 2 square miles per year).
Last fall, a team from NASA's Jet Propulsion Laboratory in Pasadena, California, showed that radar, lidar and spectral instruments mounted on aircraft can be used to study the growing deltas, collecting data that can help scientists better understand how coastal wetlands will respond to global sea level rise.
«Read the rest of this article»