Topic: New Orleans LA

Clarksville, TN – Anyone passing through the Intercontinental Hotel in New Orleans last month might have paused at all the strange questions drifting out of the hotel's meeting rooms.
"Are werewolves from Europe or Ancient Arabia?" "How did American soldiers fare during World War I?" "Why did Nashville legalize prostitution in the late 19th century?"
«Read the rest of this article»
NASA Headquarters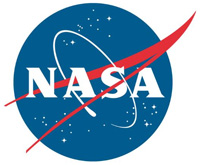 Washington, D.C. – Below are the top images from 2017 that tell the story of building and testing the systems that will send astronauts to deep space destinations including the Moon, Mars and beyond.
Construction Completed for Stand to Test SLS's Largest Fuel Tank
Major construction is complete on NASA's structural test stand that will ensure SLS's liquid hydrogen tank can withstand the extreme forces of launch and ascent. Together, the SLS liquid hydrogen and liquid oxygen tanks will feed 733,000 gallons (nearly 3 million liters) of super-cooled propellant to four RS-25 engines, producing a total of 2 million pounds of thrust at the base of the core stage.
«Read the rest of this article»
Written by Carol Rasmussen
NASA's Earth Science News Team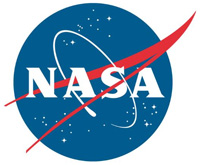 Washington, D.C. – Loss of water from the rocks of California's Sierra Nevada caused the mountain range to rise nearly an inch (24 millimeters) in height during the drought years from October 2011 to October 2015, a new NASA study finds.
In the two following years of more abundant snow and rainfall, the mountains have regained about half as much water in the rock as they had lost in the preceding drought and have fallen about half an inch (12 millimeters) in height.
"This suggests that the solid Earth has a greater capacity to store water than previously thought," said research scientist Donald Argus of NASA's Jet Propulsion Laboratory in Pasadena, California, who led the study.
«Read the rest of this article»
NASA Headquarters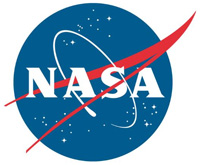 Washington, D.C. – Engineers successfully hot-fire tested an RS-25 rocket engine with a large 3-D printed part for the first time on December 13th, marking a key step toward reducing costs for future engines that power NASA's new heavy-lift rocket, the Space Launch System.
During flight, a rocket may experience powerful up-and-down vibrations mainly due to the engines and propellant in the feed lines. This is called the pogo effect and is similar to the up-and-down motion of bouncing on a pogo stick. The 3-D printed part tested, called the pogo accumulator, is a beachball-sized piece of hardware that acts as a shock absorber by regulating liquid oxygen movement in the engine to prevent the vibrations that can destabilize a rocket's flight.
«Read the rest of this article»
NASA Headquarters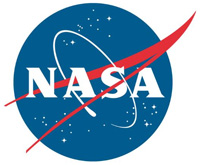 Washington, D.C. – NASA is providing an update on the first integrated launch of the Space Launch System (SLS) rocket and Orion spacecraft after completing a comprehensive review of the launch schedule.

This uncrewed mission, known as Exploration Mission-1 (EM-1) is a critical flight test for the agency's human deep space exploration goals. EM-1 lays the foundation for the first crewed flight of SLS and Orion, as well as a regular cadence of missions thereafter near the Moon and beyond.
«Read the rest of this article»
Clarksville-Montgomery County has Second Highest Gas Prices in Tennessee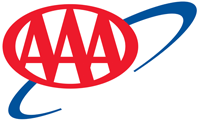 Nashville, TN – Tennessee gas prices have been on a steep slide for the last three weeks and should drift even lower this week. The state average declined for the 28th consecutive day on Sunday, dropping a total of 20 cents during that time.
Tennessee motorists are paying an average of $2.39 at the pump, an 8 cent discount from last week.
«Read the rest of this article»

Clarksville, TN – On Sunday, October 15th, 2017, Dr. Tom Kanon will give a presentation on Andrew Jackson and the War of 1812 in the Customs House Museum & Cultural Center's Turner Auditorium.
The program is from 2:00pm–4:00pm with free admission to the public.
«Read the rest of this article»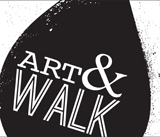 Clarksville, TN – Produced by The Downtown Clarksville Association, First Thursday Art Walk is a free, self-guided tour spanning a 5-block radius that combines visual art, live music, engaging events and more in the heart of Downtown Clarksville.
With 10+ venues, bars and businesses participating each month, the First Thursday Art Walk in Clarksville is the ultimate opportunity to savor and support local creative talent.
«Read the rest of this article»

Clarksville, TN – The Austin Peay State University Department of Art + Design, along with the APSU Center of Excellence for the Creative Arts, will welcome classically trained visual artist and printmaker SWOON to campus at 6:00pm, October 4th, in Heydel Hall (Art + Design Building, Room 120) for an artist lecture.
«Read the rest of this article»
City leaders urge Senators to seek real solutions
Clarksville, TN – Clarksville Mayor Kim McMillan was part of a select delegation of U.S Conference of Mayors leaders who visited Washington this week to discuss a way forward on key national topics with local implications, including healthcare, infrastructure and tax reform.
The mayors, representing cities across America, emphasized bipartisanship and stressed to lawmakers that policies emerging from Congress should put people first and hopefully will include consultation with mayors and governors.
«Read the rest of this article»