Topic: New Providence United Methodist Church
Clarksville, TN – City of Clarksville announces that in addition to community partners (Salvation Army, Room in the Inn, Buffalo Valley, Community Action Agency), the New Providence United Methodist Church will be opening a warming shelter at their facility located at 1317 Fort Campbell Boulevard.  «Read the rest of this article»
Clarksville, TN – As of noon today, all of the City of Clarskville's major roads should be cleared. The Street Department is now able to focus on the residential areas and they should be cleared by tomorrow afternoon.
In addition to every available piece of equipment the City had on hand, four additional road graders were rented to help clear the ice and snow.
«Read the rest of this article»
Clarksville, TN – Clarksville Mayor Kim McMillan is updating the information on shelter availability tonight, January 7th, 2015.
Should any resident of Clarksville-Montgomery County need shelter for the night, they can contact Buffalo Valley at 931.206.7608. There were still beds available at that facility this afternoon. «Read the rest of this article»
Over 1000 bowls are prepared for Empty Bowls 2014 Annual fundraiser!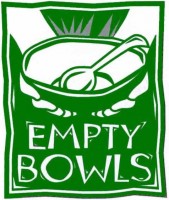 Clarksville, TN – The bowls come in all shapes and sizes with stripes, polka dots, swirls, crosses and flowers. Last week, under the direction of Professor Ken Shipley, volunteers lined up in the APSU Trahern Ceramics Studio to glaze hundreds of bowls decorated by the community for the annual Empty Bowls Clarksville-Hope not Hunger event to be held on February 25th, 2014.
The Empty Bowls project begins each year with Professor Shipley, volunteers and students making bowls from clay which the community paint and decorate.
«Read the rest of this article»

Clarksville, TN – SAFE: Soldiers And Families Embraced announces a free, weekly informational group for those living with Post-Traumatic Stress (PTSD) and Traumatic Brain Injury (TBI) on Wednesdays from 6:00pm-7:00pm at New Providence United Methodist Church, 1317 Fort Campbell Boulevard. Childcare is provided. «Read the rest of this article»
Sixth annual Empty Bowls Clarksville expands Hope Not Hunger fundraiser to six congregations in 2014.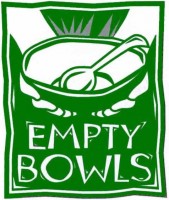 Clarksville, TN – The problems associated with hunger and food insecurity are not confined to the nation's largest cities. With over seventeen percent of Clarksville residents living below the poverty level, hunger and food insecurity are a harsh reality for many people in our community.
That means that hundreds of working adults, children and seniors in our community struggle with hunger every day. Food insecurity refers to the availability of food and access to it. Those who are considered food insecure do not know when they will have their next meal.
«Read the rest of this article»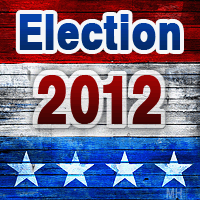 Clarksville TN-Voters are turning out in steady numbers all across Clarksville-Montgomery County today as America votes in the 2012 Presidential Election.  Montgomery County Election Commission officials say there have been no reports of major voting problems at any of their polling locations.
Clarksville Online had visited several locations throughout the morning and the number of people who had voted varied from each location.
«Read the rest of this article»

Clarksville, TN – On October 19th, 2012, around 10:15am, a Dalewood Drive man came home, found someone had entered his residence and several items were taken. He found Kylan Brock, a man he knew but not authorized to be in the house, standing in the back yard with a beer in hand and another beer in his back pocket.
The homeowner told Clarksville Police Officers that when Brock was confronted about his presence in the backyard, he said he been inside of the residence and got the beer out of the fridge. Police were called, but Brock fled on foot prior to their arrival.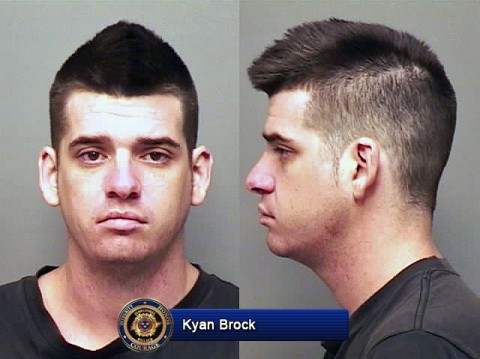 «Read the rest of this article»

Clarksville, TN – On November 19th, 2011, an unknown person attempted to break into the New Providence United Methodist Church on the eve of a Thanksgiving Meal Outreach initiative sponsored by H.O.P.E. Nothing was taken, however, the front doors were damaged and had to be replaced.
"It's very sad that someone would try to break into a church" commented one of the church members as she looked at the efforts to replace the front doors.
«Read the rest of this article»