Topic: New York NY
The American Heart Association CEO Roundtable launches with new survey showing American workers overestimate their health—leading to increased risk of heart disease and other serious illness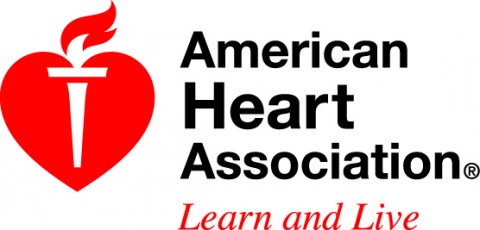 New York, NY – Only July 8th, Nancy Brown, CEO of the American Heart Association (AHA), Henry Kravis, Co-CEO and Co-Chairman of KKR & Co. L.P., Terry Lundgren, Chairman and CEO of Macy's, Inc., and 19 additional CEOs from some of America's largest companies announced the formation of the American Heart Association CEO Roundtable.
This groundbreaking initiative is designed to create a workplace culture in which healthy choices are the default choices. As part of the announcement, the AHA also released results from a new Nielsen online survey among 2,004 employees1 showing that Americans overestimate their health—putting them at greater risk for heart disease and other serious illness. «Read the rest of this article»
Written by Sgt. Sinthia Rosario
101st Sustainment Brigade, 101st Airborne Division (AA) Public Affairs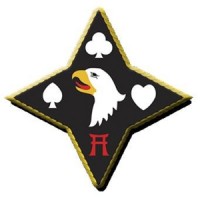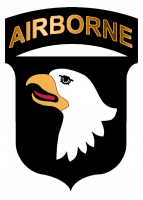 Bagram Air Field, Afghanistan – On a cool dusty morning, Task Force Lifeliner soldiers conducted weapons qualification training to sharpen their skill sets and maintain unit readiness.
As they began their training, experienced leaders reminded the soldiers of the basics of firing, while at the same time they gave them personal tips and pointers to further assist them.
«Read the rest of this article»
Written by Maj. Gen. James C. McConville
Commander, 101st Airborne Division (Air Assault), Combined Joint Task Force 101 and Regional Command East, Afghanistan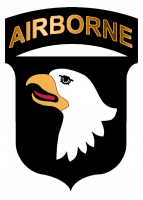 Afghanistan – In Afghanistan, there is a steel beam from the towers of the World Trade Center in New York directly adjacent to the headquarters building of Regional Command – East (RC-East) and Combined Joint Task Force – 101 (CJTF-101). This beam, and the flags of our partner nations standing next to it like the flags in front of the United Nations buildings, is a reminder to every one of us why we are here.
We are here to ensure that our Nation and our global partners' remain safe from the threat of terrorism and acts of violence by those in the world who would do us harm.
«Read the rest of this article»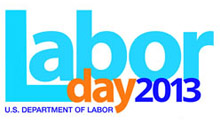 Washington, D.C. – Labor Day, the first Monday in September, is a creation of the labor movement and is dedicated to the social and economic achievements of American workers.
It constitutes a yearly national tribute to the contributions workers have made to the strength, prosperity, and well-being of our country.
Through the years the nation gave increasing emphasis to Labor Day. The first governmental recognition came through municipal ordinances passed during 1885 and 1886.
«Read the rest of this article»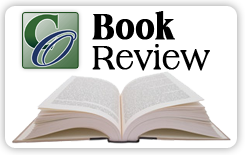 Clarksville, TN – Award-winning Clarksville Journalist A.J. Dugger III has written an exciting new book about The Dealers, an unsung funk and R&B band from Memphis, TN. Dugger is passionate about telling the story of the band, which includes his mother and uncles.
The book, titled "The Dealers: Then and Now," was published on July 19th, 2013.
The Dealers regularly opened for many music legends during the 1970s and '80s. "Marvin Gaye kissed my mom on the right ear," said Dugger, who writes for The Tennessee Tribune and The Murfreesboro Post. "There are lots of interesting stories in the book not just about The Dealers, but about many of the music legends they were affiliated with."
«Read the rest of this article»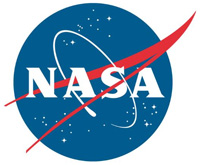 Pasadena, CA – NASA has decommissioned its Galaxy Evolution Explorer after a decade of operations in which the venerable space telescope used its ultraviolet vision to study hundreds of millions of galaxies across 10 billion years of cosmic time.
"GALEX is a remarkable accomplishment," said Jeff Hayes, NASA's GALEX program executive in Washington. "This small Explorer mission has mapped and studied galaxies in the ultraviolet, light we cannot see with our own eyes, across most of the sky."
«Read the rest of this article»
Written by Whitney Clavin
NASA's Jet Propulsion Laboratory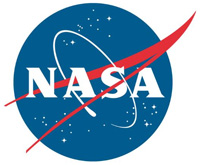 Pasadena, CA – Gone are the days of being able to count the number of known planets on your fingers. Today, there are more than 800 confirmed exoplanets — planets that orbit stars beyond our sun — and more than 2,700 other candidates.
What are these exotic planets made of? Unfortunately, you cannot stack them in a jar like marbles and take a closer look. Instead, researchers are coming up with advanced techniques for probing the planets' makeup.
«Read the rest of this article»
Part of Wider Effort to Protect Taxpayers, Prevent Refund Fraud
Washington, D.C. – Continuing a year-long enforcement push against refund fraud and identity theft, the Internal Revenue Service today announced the results of a massive national sweep in recent weeks targeting identity theft suspects in 32 states and Puerto Rico, which involved 215 cities and surrounding areas.
The coast-to-coast effort against 389 identity theft suspects led to 734 enforcement actions in January, including indictments, informations, complaints and arrests. The effort comes on top of a growing identity theft effort that led to 2,400 other enforcement actions against identity thieves during fiscal year 2012.
«Read the rest of this article»
Written by Guy Webster
NASA's Jet Propulsion Laboratory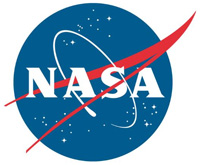 Pasadena, CA – NASA's Mars rover Curiosity has completed first-time use of a brush it carries to sweep dust off rocks.
Nearing the end of a series of first-time uses of the rover's tools, the mission has cleared dust away from a targeted patch on a flat Martian rock using the Dust Removal Tool.
The tool is a motorized, wire-bristle brush designed to prepare selected rock surfaces for enhanced inspection by the rover's science instruments. It is built into the turret at the end of the rover's arm.
«Read the rest of this article»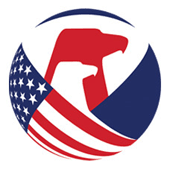 Washington, D.C. – The U.S. Consumer Product Safety Commission, in cooperation with the firm named below, today announced a voluntary recall of the following consumer product. Consumers should stop using recalled products immediately unless otherwise instructed. Chargers recalled by Atomi because they can overheat posing fire and burn hazards.
It is illegal to resell or attempt to resell a recalled consumer product.
«Read the rest of this article»