Topic: New York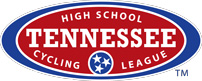 Clarksville, TN – The National Interscholastic Cycling Association (NICA) a youth development organization governing high school mountain biking in the United States, today announced the Tennessee High School Cycling League as one of three new leagues in its expanding national program.
Tenessee's entry into the national association marks a significant step towards NICA's mission of providing high school mountain biking coast to coast by 2020.
«Read the rest of this article»

Nashville, TN – The American Red Cross today issued a six-month progress report on its work to help people affected by Superstorm Sandy.
"In the six months since Sandy devastated homes, communities and families in New York and New Jersey, signs of progress and hope can be seen throughout the region," said Gail McGovern, president and CEO of the Red Cross. "Recovery from this storm will be a marathon, not a sprint, but I am encouraged by the determination of the people I meet, and Red Cross will be there every day to help them thanks to the generosity of the American public." «Read the rest of this article»
APSU Sports: Austin Peay Baseball

Clarksville, TN – When Major League Baseball opening its regular season today, three Austin Peay State University baseball alumni will be on big-league rosters.
«Read the rest of this article»
Victim Assistance and Criminal Investigations Grow
Washington, D.C. – The Internal Revenue Service today announced a nationwide expansion of the program designed to help law enforcement obtain tax return data vital to their local efforts in investigating and prosecuting specific cases of identity theft.
More than 1,560 waiver requests have been received since the Law Enforcement Assistance Program's inception from over 100 state and local law enforcement agencies in the nine states participating in the pilot. The expansion covers all 50 states as well as the District of Columbia and will be effective Friday, March 29th, 2013. «Read the rest of this article»

Clarksville, TN -I simply can't put into words the sadness I'm feeling over the death of Nashville comedian, Brian E. Kiley.  I met him when I entered the Nashville comedy scene a few years ago. He was an amazing comic, and just one of the nicest guys I've ever met.
Brian E. Kiley was killed by a drunk driver as he drove home from a performance in North Carolina a couple of weeks ago.
The heart wrenching tragedy of this is being felt throughout the Nashville comedy community.  Brian was just a guy everybody was pulling for.  There was no doubt he was going to "make it."
«Read the rest of this article»

Clarksville, TN – Head coach Kelley Guth has released the 2013 Austin Peay State University women's soccer schedule, featuring seven regular-season home matches and three more within 90 minutes of Clarksville.
«Read the rest of this article»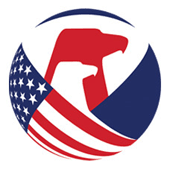 Washington, D.C. – The U.S. Consumer Product Safety Commission (CPSC), in cooperation with KidCo Inc., of Libertyville, IL, is announcing the voluntary recall today of about 220,000 PeaPod and PeaPod Plus Travel Beds.
Infants and young children can roll off the edge of the inflatable air mattress, become entrapped between the mattress and the fabric sides of the tent, and suffocate.
«Read the rest of this article»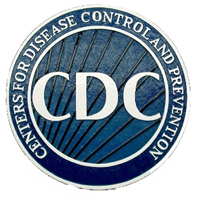 Atlanta, GA – Centers for Disease Control and Prevention's laboratory-confirmed results found on this page are from three New England Compounding Center (NECC) preservative-free methylprednisolone acetate (MPA) lots recalled on September 26th, 2012.
CDC's Fungus Reference Laboratory has the capacity and technology to examine fungal isolates under the microscope and to confirm their identification using DNA sequencing methods.
«Read the rest of this article»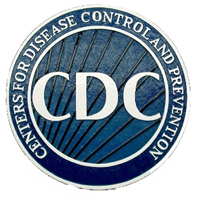 Atlanta, GA – The Centers for Disease Control and Prevention (CDC), in collaboration with state and local health departments and the Food and Drug Administration (FDA), is investigating a multistate fungal meningitis outbreak among patients who received contaminated steroid injections.
Several patients suffered strokes that are believed to have resulted from their infections. The investigation also includes fungal infections associated with injections in a peripheral joint, such as a knee, shoulder or ankle.
«Read the rest of this article»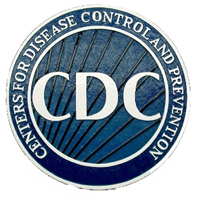 Atlanta, GA – Centers for Disease Control and Prevention (CDC) is coordinating a multistate investigation of meningitis among patients who received epidural steroid injections (medication injected into the spine).
Several of these patients have had strokes related to the meningitis. In several patients, the meningitis was found to be caused by a fungus that is common in the environment but rarely causes meningitis. This form of meningitis is not contagious.
«Read the rest of this article»