Topic: New York

Nashville, TN – The Tennessee Wildlife Resources Agency is reminding hunters, who travel beyond the state border, that they must be mindful of import restrictions before they return home. The restrictions are in an effort to keep chronic wasting disease (CWD) out of Tennessee.
The TWRA is concerned about hunters who pursue big game out of state in the cervid family, which includes white-tailed deer, elk, and moose. Currently, 24 states and two Canadian provinces are CWD positive.
«Read the rest of this article»

Clarksville, TN – For the past four years, Austin Peay State University senior music education and music performance double major Garrett Coscolluela has spent one weekend in August marching on the field of Lucas Oil Stadium in Indianapolis, Indiana.
But it wasn't until this past August — in his final trip to the home of the NFL's Indianapolis Colts — that Coscolluela had the hardware to prove he was among the best in what's considered the major leagues of marching band performance.
«Read the rest of this article»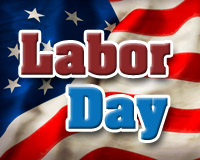 Washington, D.C. – Labor Day is observed the first Monday in September. It is a creation of the labor movement and is dedicated to the social and economic achievements of American workers.
It constitutes a yearly national tribute to the contributions workers have made to the strength, prosperity, and well-being of our country.
Through the years the nation gave increasing emphasis to Labor Day. The first governmental recognition came through municipal ordinances passed during 1885 and 1886.
«Read the rest of this article»

Clarksville, TN – The Customs House Museum and Cultural Center is located in historic downtown Clarksville, Tennessee. Come explore an entire city block featuring large gallery spaces filled with fine art, science and history.
Some of the events in August at the Museum are: Earth from Space, Olen Bryant: In Loving Memory, Women Painting Women: In Earnest, The X Housewife Portraits by Kit Kite, and Ed Nash: Terrain.
«Read the rest of this article»
Video Scam Targeting Federal Reserve Bank Routing Numbers; Prosecution Possible

Nashville, TN – Recently, the Federal Reserve Bank of New York became aware of a scheme promoted in online videos whereby individuals claim that U.S. citizens may make payments using fictitious accounts held at the Federal Reserve Banks.
These fictitious accounts have been most commonly styled as secret accounts and/or Social Security trust accounts, and the individuals publishing the videos claim that substantial amounts are held within them for each U.S. citizen.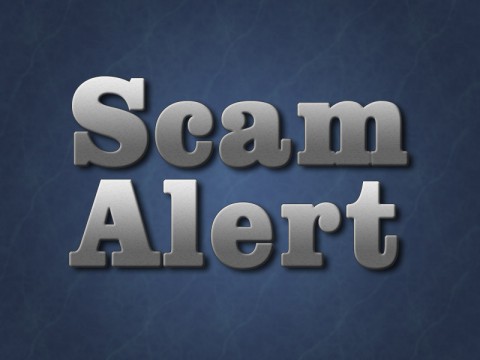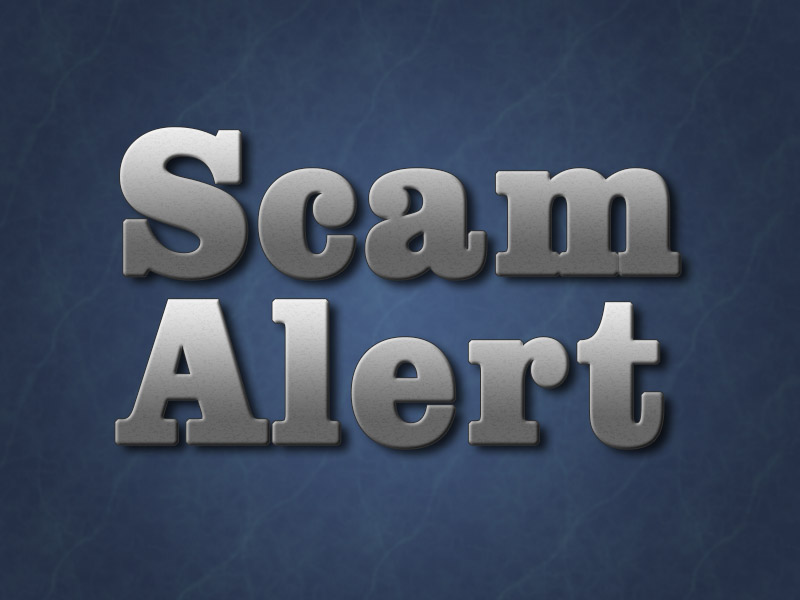 «Read the rest of this article»

Clarksville, TN – The Customs House Museum and Cultural Center welcomes illustrator Frank Morrison on Saturday, July 8th, 2017 on its monthly Second Saturday Free Admission day. The museum is open to the public with free admission from 10:00am – 5:00pm.
Attendees will have three opportunities to hear Atlanta artist and illustrator Frank Morrison promote appreciation of illustration as an art form, reading as an enjoyable learning experience, how children and adults benefit from viewing art, as well as talking about his road to becoming a professional artist. Morrison will present in the Turner Auditorium at 10:30am, 1:30pm, and 3:30pm.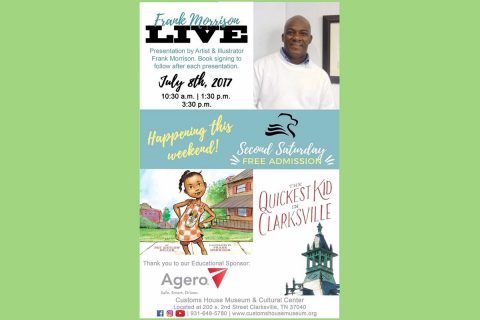 «Read the rest of this article»
Visitor Spending Expected to Total $2.5 Million

Clarksville, TN – Clarksville-Montgomery County is poised to welcome nearly 3,000 guests next week for two divisions of the Amateur Athletic Union's Boy's 10-and-Under National Basketball Championships.
Since 1999, the city has hosted dozens of regional and national AAU basketball events. This year, 53 teams from 16 states including Utah, New York, Texas, New Jersey, Michigan, Maryland, Louisiana, Indiana and most states bordering Tennessee, will make their way to Clarksville for championship play.
«Read the rest of this article»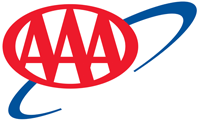 Tampa, FL – Gas prices have dropped slowly on the week. Today's national average price for a gallon of regular unleaded gasoline is $2.39, a three cents drop from one week ago; however, it is an increase of nine cents over last month and 18 cents more than this time last year. One year ago, the country was experiencing higher consumer demand and prices were increasing.
Fast forward to today, consumers are still experiencing higher gas prices over last year due to the OPEC agreement, but we are not seeing substantial increases at the pump due to increased gasoline inventories and low demand across the country.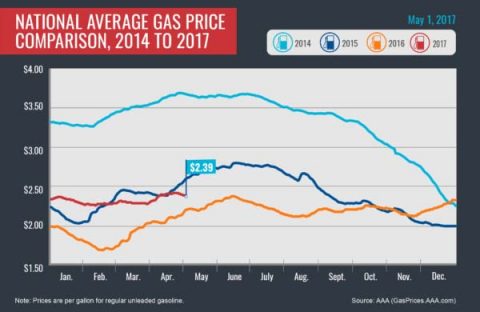 «Read the rest of this article»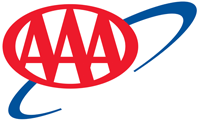 Tampa, FL – After remaining relatively flat, the national average price for regular unleaded gasoline has now fallen for 10 straight days to today's average of $2.30 per gallon.
Today's national average is one cent less than one week ago and two cents more than one month ago. Compared to this same date last year, consumers are paying 37 cents more per gallon at the pump.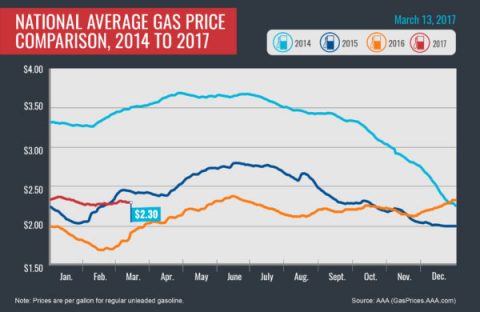 «Read the rest of this article»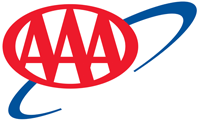 Tampa, FL – Oil prices slipped fractions of a penny over the weekend, reaching today's national average price for regular unleaded gasoline of $2.31 per gallon. Today's price is still two cents more than one week ago, four cents more compared to one month ago and 50 cents more per gallon year-over-year.
Retail prices continue to fluctuate but have remained between $2.28-2.32 for more than a month as reports of increased U.S. production continues to counter OPEC rebalancing efforts.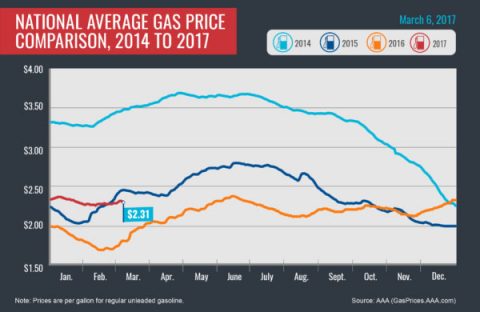 «Read the rest of this article»