Topic: NHL Playoffs
Phoenix Coyotes vs. Nashville Predators
Thursday, March 28th, 2013 | 7:00pm (CT)
Nashville, TN | Bridgestone Arena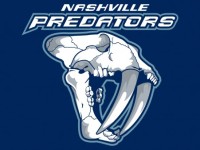 Nashville, TN – The Nashville Predators are currently tied for the eighth spot in the Western Division to make the play-offs, tied with the San Jose Sharks with 34 points. The Phoenix Coyotes are currently going nowhere at 30 points, so if the Predators are going to return to the post-season, Thursday night's points should stay in "Smashville."
The two teams wrap up their three-game 2012-13 season series on Thursday at Bridgestone Arena with both teams having won a home game to this point.
«Read the rest of this article»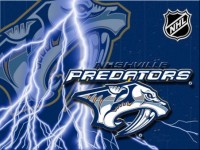 Nashville, TN – The road woes continue for the Nashville Predators, as their extended road trip lands in Phoenix, Monday night.
The Predators and Coyotes meet for the first time since their five-game Western Conference Semifinal series in the 2012 Playoffs, a series Phoenix won behind timely scoring and outstanding goaltending from Mike Smith. The clubs split their 2011-12 regular season series, with Nashville claiming its two victories on Jobing.com Arena ice.
On March 12th, 2012, Nashville pulled out a 5-4 shootout win, and on November 3rd, 2011, Pekka Rinne – celebrating his 29th birthday – signed a seven-year contract in the afternoon, then capped off the day by shutting out the Coyotes, 3-0. That victory gave Rinne four career shutouts against the Coyotes – more than he has against any other team. «Read the rest of this article»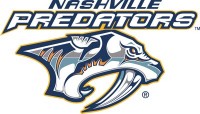 Nashville, TN – Tonight's Nashville Predators at Detroit Red Wings Playoff Game 4 television broadcast from Joe Louis Arena will be aired on SportSouth beginning at 6:30pm CT.
Below are the channel locations for various TV providers: «Read the rest of this article»
Chicago Blackhawks vs. Nashville Predators
Saturday, March 31st, 2012 at 7:00pm CT
Nashville, TN | Bridgestone Arena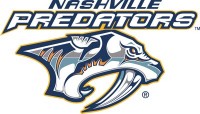 Nashville, TN – The Chicago Blackhawks make their final trip of the 2011-12 season to the Music City tonight.
The Nashville Predators have posted a 21-12-6 record all-time against the Hawks at Bridgestone Arena, and have won four of their last five meetings on Broadway. Overall, the Predators are 4-0-1 against Chicago this season. «Read the rest of this article»
Written by Jay Levin
Nashville Predators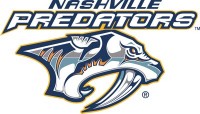 Nashville, TN – The Nashville Predators had a very good weekend with a pair of wins, Saturday over Winnipeg and Sunday at Chicago, and help in a handful of other games.
As a result of this weekend's games, Nashville's magic number to clinch a playoff spot has been reduced to two points. «Read the rest of this article»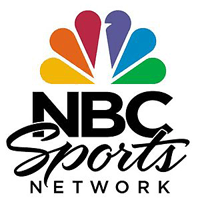 New York, NY – Fans in the United States will be treated to a Sunday doubleheader of NHL action on the NBC Sports Network as the playoff races head into the home stretch.
The first game begins at 5:00pm ET when the Minnesota Wild visit the Washington Capitals. The Caps need to beat the Wild to regain eighth place in the East — they dropped into ninth place when the Buffalo Sabres beat the Wild on Saturday. «Read the rest of this article»