Topic: NHTSA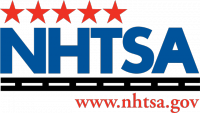 Washington, D.C. – Chrysler is recalling certain model year 2002 and 2003 Jeep Liberty vehicles manufactured January 9th, 2001, through March 28th, 2003, and 2002 through 2004 Jeep Grand Cherokee vehicles manufactured February 13th, 2001, through May 23rd, 2003.
A component in the air bag control module may fail causing the front airbags, side curtain airbags, and/or seatbelt pretensioners to deploy inadvertently while the vehicle is being operated.
«Read the rest of this article»

Clarksville, TN – Clarksville Police Department's officers will be out in abundance in an effort to ensure Trick-or-Treaters, as well as those celebrating the fall tradition of Halloween, have a safe and enjoyable time.
There will be over 30 officers on the streets patrolling through your neighborhoods and on the roadways around Clarksville on Halloween. We've listed some recommendations of things you can do to make Halloween safer for everyone.
«Read the rest of this article»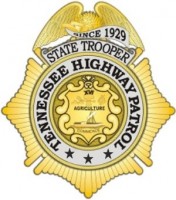 Nashville, TN – The Tennessee Highway Patrol will plan for increased visibility and enforcement efforts on Halloween to ensure a safe and happy holiday for all Tennesseans.
Last year in Tennessee, no one was killed on Halloween between midnight, October 31st, 2011, through 6:00am, November 1st, 2011. That compares to one person killed in one crash on Halloween during the same time period in 2010.
"There is typically a dramatic increase in pedestrian traffic on Halloween. We want to remind motorists to slow down and watch for children on all roadways. Halloween should be a time for good family fun. However, children, parents and motorists must remember that safety comes first," Department of Safety and Homeland Security Commissioner Bill Gibbons said. «Read the rest of this article»
2,519,424 Toyota Vehicles Recalled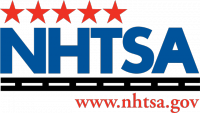 Washington, D.C. – Toyota is recalling certain model year 2007-2009 Camry, Camry Hybrid, RAV4, Corolla, Corolla Matrix, Tundra, Sequoia, Highlander, Highlander Hybrid, Yaris, Scion xB, Scion xD and Pontiac Vibe vehicles.
The power window master switch assemblies in some of these vehicles were built using a less precise process for lubricating the internal components of the switch assemblies.
Irregularities in this lubrication process may cause the power window master switch assemblies to malfunction and overheat.
«Read the rest of this article»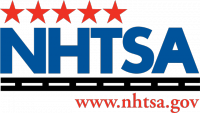 Washington, D.C. – Honda is recalling certain model year 2002-2006 CR-V passenger vehicles, manufactured from February 19th, 2002, through July 28th, 2006. The driver-side power window switch may fail or melt.
If the switch fails, it could overheat, smoke, and cause a fire. A switch failure, and a fire, could occur even if the vehicle is not in use. As a precaution, owners are advised to park outside until the recall repair has been performed.
«Read the rest of this article»
Haslam Awards $18.1 Million in Highway Safety Grants total to State Agencies
332 Agencies to Receive Funds to Improve Safety on Tennessee Roadways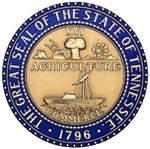 Nashville, TN – Tennessee Governor Bill Haslam and Tennessee Department of Transportation (TDOT) Commissioner John Schroer today announced more than $18.1 million to support highway safety in Tennessee.
The funds support the mission of the Governor's Highway Safety Office (GHSO) to save lives and reduce injuries on Tennessee roadways through leadership, innovation, coordination and program support in partnership with numerous public and private organizations.
«Read the rest of this article»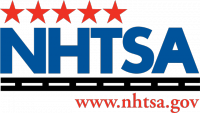 Washington, D.C. – Toyota is recalling certain model year 2006 through 2011 RAV4 and 2010 Lexus HS250h passenger vehicles manufactured from October 2005 through September 2010. If the nuts for adjusting the rear wheel alignment are improperly tightened during service, the rear suspension arm (rear tire rod) may develop unwanted movement and rust leading to thread damage and eventual failure.
Failure of the rear tire rod will cause an abrupt change in the vehicle's alignment. «Read the rest of this article»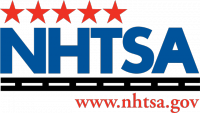 Washington, D.C. – Ford Motor Company is recalling certain model year 2001 through 2004 Escape vehicles equipped with 3.0L V6 engines and speed control manufactured from October 22nd, 1999, through January 23rd, 2004. Inadequate clearance between the engine cover and the speed control cable connector could result in a stuck throttle when the accelerator pedal is fully or almost-fully depressed.
This risk exists regardless of whether or not speed control (cruise control) is used.
«Read the rest of this article»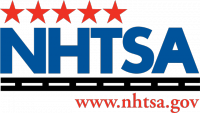 Washington, D.C. – Michelin North America, Inc. is recalling certain BF Goodrich Commercial T/A A/S LRE and Uniroyal Laredo HD/H LRE tires, sizes LT235/85R16 120 Q and LT245/75R16 120 Q. These tires may develop a separation at the tread/belt edge.
The separation of the tire can cause rapid air loss which could increase the risk of a vehicle crash. «Read the rest of this article»