Topic: Nick Newman

Clarksville, TN – On April 13th, 2012, around 1:30am, officers responded to a shots fired call at 1009 Buck Drive. When officers arrived, doors were locked and bullet holes were found in the front door and door frame. Also, bullet holes were also visible in the interior walls.
After contacting neighbors, it was determined the house had been occupied earlier. Since contact could not be established with anyone inside of the residence, officers made forced entry into the house. «Read the rest of this article»

Clarksville, TN – On January 5th, 2012, around 10:30am, an employee at Live Oak Mobile Home Park, 708 Power Street, called Police to report a burglary. She saw men loading items from a vacant trailer into a red Dodge pickup truck and went to investigate.
As she approached the men in the pickup, they sped off, but she was able to get a license plate tag number to provide to responding officers.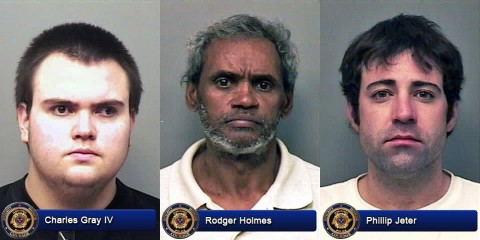 «Read the rest of this article»

Clarksville, TN – An officer's keen observation lead to the arrest of a woman for an Aggravated Robbery which took place August 31st, 2011.
Officer Darren Koski reviewed bank surveillance footage after a robbery at a night deposit box and noticed the robber touched the victim's car with her left hand as she ran away. Officer Koski was able to lift a fingerprint from the area where the suspect touched the vehicle.
«Read the rest of this article»

Clarksville, TN – A man who was released from jail and placed on Community Corrections, July 5th, 2011, for 5 years after  serving time for Robbery, has now been charged with Rape.
On November 4th, 2011, around 5:45am officers were called to a Peachers Mill Road business in reference to a woman being assaulted. A 38 year old woman told officers that she was walking in the area of Providence Boulevard when she accepted a ride from a man, later identified as Kevin George Jones, driving a Chevy Tahoe, TN tag, 481 XLK.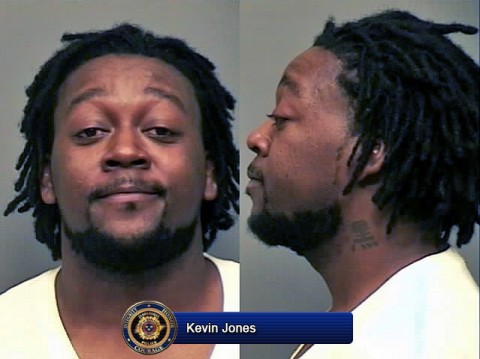 «Read the rest of this article»

Clarksville, TN – The Clarksville Police Department is asking for assistance identifying a man that robbed and assaulted a 26 year old woman on September 22nd, 2011, around midnight in the area of Rocky Hill and Dover Road.
The 26 old woman was walking to a gas station to get some fuel for her vehicle. A white male approached her and asked for cigarettes and money. She told him that she didn't have either of those items and continued to walk past him. She could hear him following her, picked up her pace, turned to see how close he was, at which time, the man tried to grab her shirt. «Read the rest of this article»

Clarksville, TN – The Clarksville Police Department is requesting assistance identifying an Aggravated Robbery suspect. On June 14th, 2011 around 2:15am, a white male wearing a ski mask entered a convenience store at 1800 Madison Street, displayed a handgun, and demanded money from the clerk. After she opened the register, he took an undisclosed amount of money along with four cartons of cigarettes and fled from the store.
He is described as a white male, approximately 6', between 175-200 lbs.
Anyone with information, please contact the TIPSLINE, 931-645-8477 or Detective Nick Newman, 931-648-0656, ext. 2313.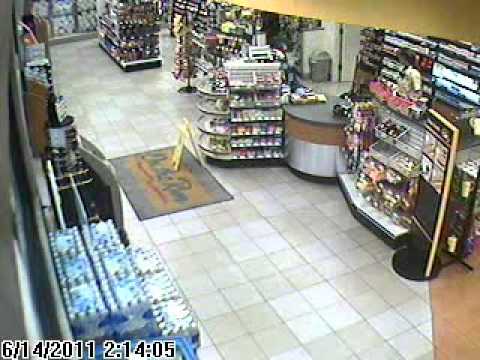 Clarksville, TN - On 4/30/11, around 9:07am, Police responded to the 1500 Block of Madison Street about a man breaking into a residence. There was a 40 year old woman with her 15 year old daughter inside when the break-in occurred.
The 40 year old woman saw an unknown man approach her home and start knocking on the door.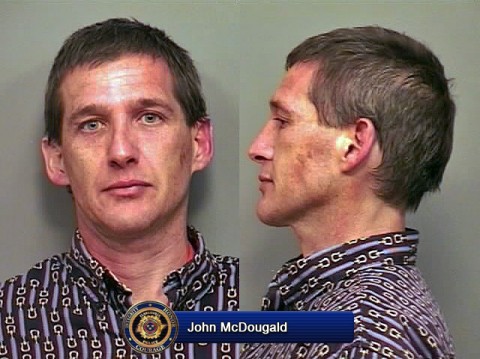 «Read the rest of this article»

Clarksville, TN – A 17 year old juvenile was charged with three counts of Aggravated Robbery on March 28th. The robbery occurred during a drug transaction which took place March 19th  in the area of the Public Library. The 17 year old pointed a gun at three individuals while another male took items from their pockets.
The 17 year was developed as a suspect and charged for his involvement in the robbery. The juvenile was placed on house arrest. Due to problems while on house arrest a warrant was issued to transport the 17 year old to a juvenile detention facility.  «Read the rest of this article»

Clarksville, TN – When officers saw Michael Birdwell on the parking lot of a business at 4:00am this morning, they stopped to talk to him. Birdwell is well-known to Clarksville officers due to his lengthy criminal history. While Officer David Miller was talking to Birdwell, he found that Birdwell had a GPS in his possession. Birdwell was released since there was no evidence of a crime at that moment.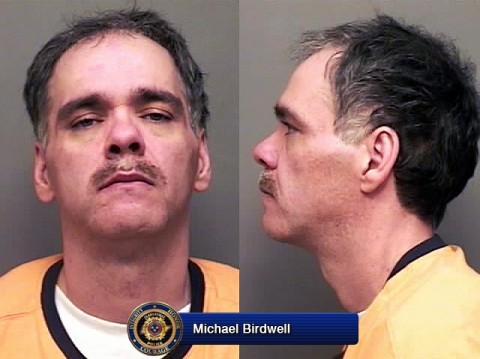 «Read the rest of this article»

Clarksville, TN – Sunny Rasha Taylor is in custody for the January 26th, 2011 robbery of a cab driver in the Welsey Drive area. 
On January 26th around 9:00pm, a 65 year old cab driver picked up a man on Fort Campbell and was told that the man needed to be taken to a neighborhood, but was not given a specific address. The cab driver took the man to the 700 Block of Welsey Drive, at which time the man pulled out a handgun and demanded all of the cab driver's money. The robber was given the money and then fled the scene on foot.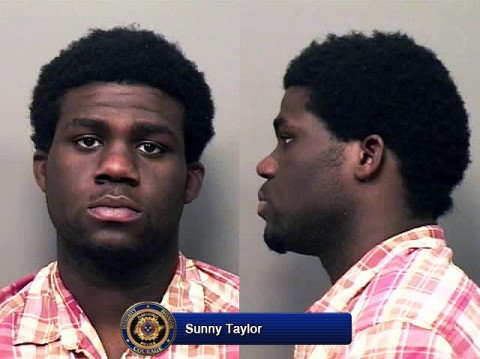 «Read the rest of this article»