Topic: Nissan Altima

Clarksville, TN – The Clarksville Police Department reports three out of the four of the driving under the influence arrests over the weekend involved vehicle crashes.
The driver in the fourth DUI arrest narrowly missed crashing into three vehicles and hit a curb blowing out two of the vehicle's tires before stopping.
«Read the rest of this article»

Clarksville, TN – On Thursday, August 3rd, 2017 around 3:07pm, Clarksville Police report a 2010 Nissan Altima, driven by a 23 year old man, was traveling west on Crossland Avenue and left the roadway for an unknown reason.
The vehicle traveled down a sidewalk, crashed into and broke a utility pole, at which time, the vehicle returned to the roadway to a stopped position back on Crossland Avenue.
«Read the rest of this article»

Clarksville, TN – On Friday, April 14th, 2017, around 7:55pm, a 20 year old female was driving a 2009 Nissan Altima south on Wilma Rudolph Boulevard, down the center left turn only lane, and came to a stop in the 1700 Block of Wilma Rudolph Boulevard.
She tried to merge into the left southbound lane of traffic and did not see a 2009 Kawasaki motorcycle driven by 42 year old male with a 36 year old female passenger on the seat behind him.
«Read the rest of this article»

Clarksville, TN – Today March 7th, 2016 at 4:21pm, Clarksville Police Officers responded to a Suspicious Activity call at the 1400 block of Glendale Drive. A witness stated that an unknown black female attempted to persuade her 9-year-old granddaughter into a car.
The juvenile stated that an unknown black female with a "perfect bun" (hairstyle) said "Hey, I don't see your parents. Do you want to go to the store?"
«Read the rest of this article»


Clarksville, TN – This morning, Clarksville Police Officers responded to multiple vehicle burglaries at preschools or child care facilities that were all in the same area of Clarksville.
One occurred at the Village of Sango Preschool on Country Lane, two occurred at Hilldale Church of Christ Preschool on State Highway 76, and one occurred at Just For Kids II LLC Child Care Center on Ashland City Road.
«Read the rest of this article»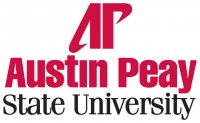 Clarksville, TN – On February 17th, 2014 at approximately 9:30pm, the Austin Peay State University Police Department received a report of gun shots on Drane Street between Governor's Terrace South and the McReynolds Building.
Witnesses stated that a dark colored Nissan Altima and white Chevrolet Malibu were sitting occupied in the area. An individual in the Altima fired two shots into the air and fled down Drane Street and made a right onto College Street. «Read the rest of this article»
Mazda CX-5 inches past RAV4 in ranking

Yonkers, NY – Redesigned for 2013, the new Toyota RAV4 performed well in Consumer Reports' tests—and achieved a "Very Good" overall score. But the RAV4's performance wasn't enough for it to reclaim its top spot among small SUVs.
The RAV4 now ranks, behind the Consumer Reports' 2013 Top Pick Honda CR-V and the latest Mazda CX-5, equipped with a new 2.5-liter engine, for small SUVs. The race is very tight, only one point separates the CR-V from the CX-5, and the CX-5 from the RAV4.
«Read the rest of this article»

Clarksville, TN – On April 7th, 2013, around 1:40am, a 40 year old woman was driving a Nissan Altima south on Cumberland Drive, lost control of the vehicle for an unknown reason, drove the vehicle off the right side of the road, crashed into a retaining wall and came to rest back on the roadway.
The 40 year old female driver and 37 male passenger were taken by Lifeflight to Vanderbilt University Medical Center.
«Read the rest of this article»

Clarksville, TN – On February 21st, 2012, around 10:15pm, Mihretab Ghebremedhin pulled onto the parking lot of 2477 Fort Campbell Boulevard in a 2005 Nissan Altima, attempting to cut through to another road.
He pulled behind a building, but there was no exit available. As he attempted to back out, he struck the Golden Thimble Tailor shop, causing major damage to the building while sustaining minor damage to his vehicle.
No citations were issued.
«Read the rest of this article»