Topic: Nissan Maxima
Public Assistance Requested to Identify Suspect

Clarksville, TN – On May 29th, 2015, Clarksville Police Officers responded to multiple vehicle burglaries at preschools or child care facilities that were all in the same area of Clarksville.
Today, June 3rd, 2015, CPD Detective Chris Cunningham was able to provide still photos of the suspect and his vehicle from video footage from the Shell Gas Station on Bell Road in Antioch, TN.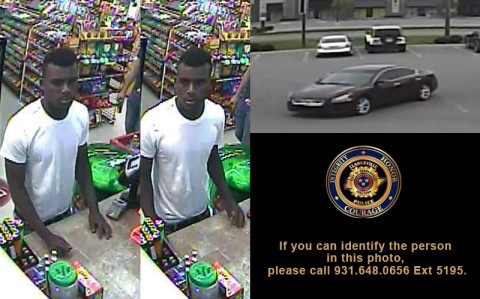 «Read the rest of this article»

Clarksville, TN – On January 8th, 2013 at 11:49am, Clarksville Police responded to a Theft Of Motor Vehicle at 125 Dean Drive.
Morgan Meredith told officers that she had had been visiting a friend overnight, looked outside in the morning, and found her 2009 Nissan Maxima was missing. She stated the keys were in the car, doors were unlocked, and she did not know who took the vehicle.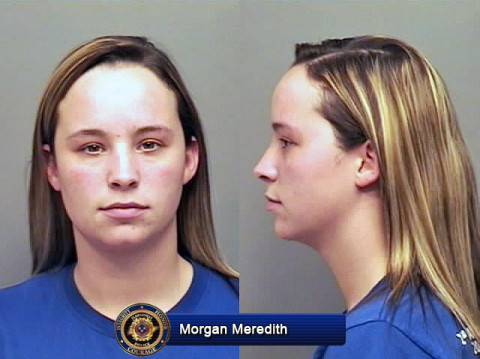 «Read the rest of this article»
Woman Robbed after She finished Washing her Car

Clarksville, TN – Around 4:40 pm today, a woman was robbed while at National Carwash, 2305 Madison Street.
A 57 year old woman had finished washing her vehicle at the carwash, when a man wearing a red bandana over his face approached her and demanded money. He made an indication as though he had a handgun but never displayed it. She attempted to walk away from the man but he followed echoing his demand for money. «Read the rest of this article»

Clarksville, TN – On February 17th, 2012, around 4:45am, a 2008 Nissan Maxima, driven by Dylan Duncan was traveling west in the left lane on Tiny Town Road and lost control the vehicle for an unknown reason.
The car then went off the right side of the roadway, over a curb, continued on the grass until the vehicle collided with a tree causing the vehicle to rotate and eject the driver.
«Read the rest of this article»