Topic: Nix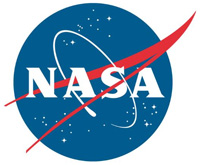 Mountain View, CA – A team of astronomers using NASA's Hubble Space Telescope is reporting the discovery of another moon orbiting the icy dwarf planet Pluto.
The moon is estimated to be irregular in shape and 6 to 15 miles across. It is in a 58,000-mile-diameter circular orbit around Pluto that is assumed to be co-planar with the other satellites in the system.
"The moons form a series of neatly nested orbits, a bit like Russian dolls," said team lead Mark Showalter of the SETI Institute in Mountain View, CA.
«Read the rest of this article»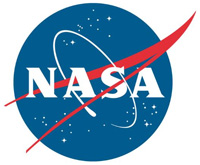 Washington, D.C.
- Astronomers using the Hubble Space Telescope discovered a fourth moon orbiting the icy dwarf planet Pluto. The tiny, new satellite — temporarily designated P4 — was uncovered in a Hubble survey searching for rings around the dwarf planet.
The new moon is the smallest discovered around Pluto. It has an estimated diameter of 8 to 21 miles (13 to 34 km). By comparison, Charon, Pluto's largest moon, is 648 miles (1,043 km) across, and the other moons, Nix and Hydra, are in the range of 20 to 70 miles in diameter (32 to 113 km).