Topic: NOAA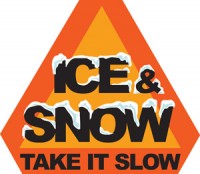 Clarksville, TN – A light dusting of snow fell over the Clarksville-Montgomery County area last night. Along with the rain/freezing rain earlier in the night, it will combine to make some slick areas on the road this morning. Ice has formed in shaded road areas as well as bridges and overpasses. Along some roads, snow and ice have formed near the edges.
Motorists that have to get out this morning are urged to take it slow. Beware of black ice on the roads. Ice is clear and is not easily seen.
«Read the rest of this article»
Nashville, TN –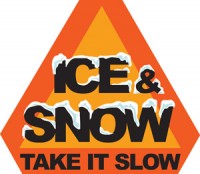 Conditions are coming together for a winter storm to impact much of the region Friday and Friday Night. A strong cold front will bring ample rainfall. As cold air moves in behind the front on Friday, rain will change to a freezing rain and sleet mix across Northwest Middle Tennessee. Counties affected include Benton; Houston, Humphreys, Montgomery and Stewart Counties.
As surface temperatures fall to freezing…Some sleet and ice accumulations will be likely by Friday evening over Northwest Middle Tennessee.
«Read the rest of this article»

Montgomery County, TN – The National Weather Service has issued a Tornado Watch for the Clarksville-Montgomery County area until 9:00pm.
This Tornado Watch is also for Benton County, Cheatham County, Davidson County, Dickson County, Houston County, Humphreys County, Macon County, Robertson County, Steward County and Sumner County. «Read the rest of this article»
Written by Dr. Tony Phillips
Science at NASA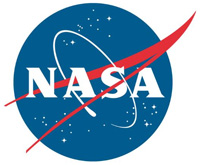 Washington, D.C. – Ten years ago, in late October 2003, space weather forecasters experienced a frission of dread when two gigantic sunspots appeared. Both had complex magnetic fields that harbored energy for strong explosions. If the spots turned toward Earth and erupted….
That's exactly what happened. From October 19th through November 7th 2003, there were 17 major eruptions on the sun, including a record-setting X28 flare.
«Read the rest of this article»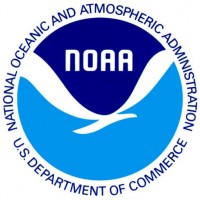 Nashville, TN – A strong cold front will move across Middle Tennessee late this afternoon and evening, bringing with it widespread activity and the possibility of severe storms.
Given the highly-sheared, weakly-unstable environment expected ahead of the front, the primary threats are severe straight-line winds and isolated tornadoes.
Moisture will also be abundant, so heavy rainfall will occur in several locations, and localized flooding is therefore possible. «Read the rest of this article»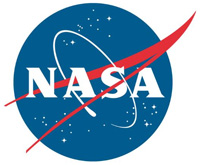 Pasadena, CA – New remote sensing data from NASA's Jason-2 satellite show near-normal sea-surface height conditions across the equatorial Pacific Ocean.
This neutral, or "La Nada" event, has stubbornly persisted for 16 months, since spring 2012. Models suggest this pattern will continue through the spring of 2014, according to the National Weather Service's Climate Prediction Center.
«Read the rest of this article»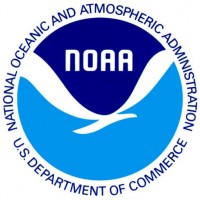 Clarksville, TN – The National Weather Service has issued a flash flood warning for the Clarksville-Montgomery County area until 7:00am Tuesday morning.
An upper level disturbance and an approaching cold front will interact with tropical moisture in place across the area. This will result in clusters of showers and thunderstorms capable of producing very heavy rainfall.
This is coming on the heels of heavy rainfall at many locations in the past week. Flash flooding could quickly develop where storms persist. «Read the rest of this article»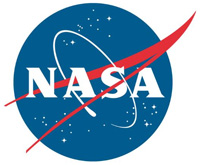 Pasadena, CA – The curtain has come down on a superstar of the satellite oceanography world that played the "Great Blue Way" of the world's ocean for 11-1/2 years. The successful joint NASA and Centre National d'Etudes Spatiales (CNES) Jason-1 ocean altimetry satellite was decommissioned this week following the loss of its last remaining transmitter.
Launched December 7th, 2001, and designed to last three to five years, Jason-1 helped create a revolutionary 20-plus-year climate data record of global ocean surface topography that began in 1992 with the launch of the NASA/CNES Topex/Poseidon satellite.
«Read the rest of this article»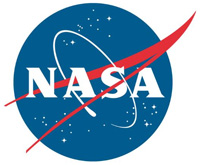 Pasadena, CA – Using an innovative satellite technique, NASA scientists have determined that a previously unmapped type of wildfire in the Amazon rainforest is responsible for destroying several times more forest than has been lost through deforestation in recent years.
In the southern Amazon rainforest, fires below the forest treetops, or "understory fires," have been hidden from view from NASA satellites that detect actively burning fires. The new method has now led to the first regional estimate of understory fire damages across the southern Amazon.
«Read the rest of this article»
Written by Alan Buis
NASA's Jet Propulsion Laboratory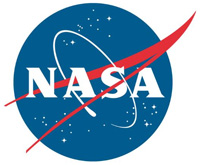 Pasadena, CA - A new NASA and university analysis of ocean data collected more than 135 years ago by the crew of the HMS Challenger oceanographic expedition provides further confirmation that human activities have warmed our planet over the past century.
Researchers from the University of Tasmania, Sandy Bay, Australia; and NASA's Jet Propulsion Laboratory, Pasadena, CA, combined the ship's measurements of ocean temperatures with modern observations from the international Argo array of ocean profiling floats. They used both as inputs to state-of-the-art climate models, to get a picture of how the world's oceans have changed since the Challenger's voyage.
«Read the rest of this article»