Topic: Norma Jean Smith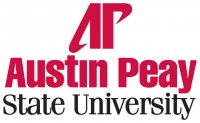 Clarksville, TN – "My Favorite Things" is the title of this season's holiday concert put together by David Steinquest at Austin Peay State University. The performance is Friday, December 7th, 2012 at 7:30pm in the George and Sharon Mabry Concert Hall.
The band is comprised of some of Steinquest's favorite musicians. Paul Carrol Binkley is the guitarist and foundation of the band's sound. «Read the rest of this article»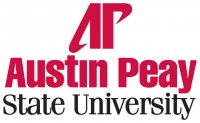 Clarksville, TN – Several faculty and staff members at Austin Peay State University announce their recent professional and scholarly activities.
Dr. Victoria McCarthy and Dr. Robyn Hulsart, both associate professors of professional studies, won best conference paper at the May 2012 conference of The Academic Forum. The title of their paper was "A Crisis Management Plan for Ethical Misconduct and Financial Fraud." «Read the rest of this article»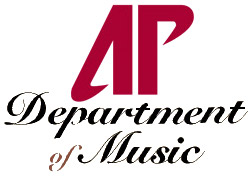 Clarksville, TN – A holiday show titled "Silent Night" might conjure up images of a dignified and serious performance, but a new concert by that name coming to Austin Peay State University next month promises to be a more casual, pop-infused holiday experience.
"Silent Night – An Evening of Holiday Music," which begins at 7:30pm on December 3rd in the Music/Mass Communication Concert Hall, will showcase a band featuring Allison Campbell and David Alford on vocals, Paul Carrol Binkley on guitar, Tony Nagy on bass, Matt DeVore on drums and David Steinquest, APSU professor of music, on percussion. The performance will also include special guests Stanley Yates, professor of music, on guitar, Desiree Dolan on vocals and the APSU Percussion Ensemble. «Read the rest of this article»

Several employees at Austin Peay State University were recognized July 7th for their continuous years of service. A reception was held in the Morgan University Center ballroom to honor those employees.
Those receiving five-year service recognition were Leida Alicea, Pamela Allen, Lori Amor, Allen Barger, Denise Berry, Karen Bieck, Lantz Biles, Mark Davidson, Crystal Emmons, Carl Ford, Patricia Fries, Martin Golson, Melissa Gomez, Roxanne Grachanin, Joseph Harvey, Lindsay Jackson, Kirk Kayden, Mayra Lopez Gonzalez, Donna Lucas, Douglas Molnar, Patricia Mulkeen, Scott Parker, Lisa Phelps, Sra Robson, Melody Smith, Jarad Sneed, Charles Struckel, Luana Suiter, Robert Towner, Damaso Vega, Jeffrey Walton, Cherylle Ward and Mike Wilson. «Read the rest of this article»