Topic: North America

Clarksville, TN – Shiloh Industries is gearing up for new product production in Clarksville-Montgomery County's Corporate Business Park with the first new die cast machine expected to be installed this week.
The company's soon-to-be local plant manager, Gerald Craycraft, met with the Industrial Development Board this week to announce new improvements and new product lines to Shiloh's original plans since purchasing Contech in August 2013.
«Read the rest of this article»
Written by John Leslie
National Oceanic and Atmospheric Administration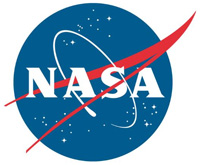 Silver Spring, MD – GOES-16, the first spacecraft in NOAA's next-generation of geostationary satellites, has sent the first high-resolution images from its Advanced Baseline Imager (ABI) instrument. Included among them are a composite color full-disk visible image of the Western Hemisphere captured on January 15th, 2017.
Created using several of the ABI's 16 spectral channels, the full-disk image offers an example the satellite's advanced technology.
«Read the rest of this article»
Written by Alan Buis
NASA's Jet Propulsion Laboratory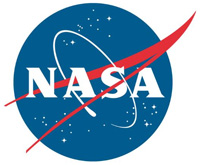 Pasadena, CA – A series of atmospheric rivers that brought drought-relieving rains, heavy snowfall and flooding to California this week is highlighted in a new movie created with satellite data from the Atmospheric Infrared Sounder (AIRS) instrument on NASA's Aqua satellite.
The images of atmospheric water vapor were collected by AIRS between January 7th and 11th. They show the amount of moisture present in the atmosphere and its movement across the Pacific Ocean to the United States, where much of it fell as rain or snow.
«Read the rest of this article»

Clarksville, TN – On June 21st, Austin Peay State Univeristy (APSU) hosted an educational summit, "Preparing for the Big Event," which provided elementary and middle school teachers from across Middle Tennessee with strategies on how to incorporate the eclipse into subjects such as science, mathematics, language arts, art and music.
More than 4,000 years ago, Chung K'ang, the fourth emperor of the Hea dynasty in China, reportedly executed two astronomers named Hi and Ho because they didn't predict a solar eclipse.
«Read the rest of this article»
Written by Steve Cole
NASA Headquarters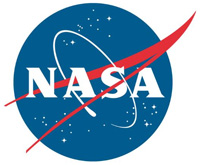 Washington, D.C. – For more than three decades NASA has focused its space-faring skills and science chops CSI-like on an elusive global killer. Later this month, that pursuit takes us to East Asia. In a few years, part way to the moon.
We are getting close.
Air pollution causes an estimated 152,000 deaths a year across the Americas and more than 2 million deaths in the Western Pacific, according to the United Nations. Some parts of the world have a detailed view of local air quality from ground sensor networks and forecast models that generate public alerts. But for much of the world this type of information and warning are not available.
«Read the rest of this article»
Written by Alan Buis
NASA's Jet Propulsion Laboratory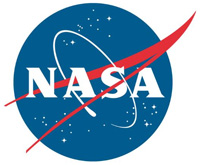 Pasadena, CA – Using satellite data on how water moves around Earth, NASA scientists have solved two mysteries about wobbles in the planet's rotation — one new and one more than a century old. The research may help improve our knowledge of past and future climate.
Although a desktop globe always spins smoothly around the axis running through its north and south poles, a real planet wobbles. Earth's spin axis drifts slowly around the poles; the farthest away it has wobbled since observations began is 37 feet (12 meters).
«Read the rest of this article»
Written by Linda Herridge
NASA's John F. Kennedy Space Center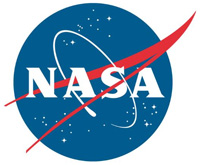 Kennedy Space Center, FL – NASA plant physiologist Ray Wheeler, Ph.D., and fictional astronaut Mark Watney from the movie "The Martian" have something in common — they are both botanists. But that's where the similarities end. While Watney is a movie character who gets stranded on Mars, Wheeler is the lead for Advanced Life Support Research activities in the Exploration Research and Technology Program at Kennedy Space Center, working on real plant research.
"The Martian movie and book conveyed a lot of issues regarding growing food and surviving on a planet far from the Earth," Wheeler said. "It's brought plants back into the equation."
«Read the rest of this article»
Written by Alan Buis
NASA's Jet Propulsion Laboratory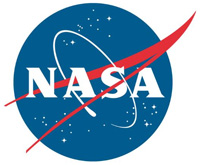 Pasadena, CA – The current strong El Niño brewing in the Pacific Ocean shows no signs of waning, as seen in the latest satellite image from the U.S./European Ocean Surface Topography Mission (OSTM)/Jason-2 mission.
El Niño 2015 has already created weather chaos around the world. Over the next few months, forecasters expect the United States to feel its impacts as well.
The latest Jason-2 image bears a striking resemblance to one from December 1997, by Jason-2's predecessor, the NASA/Centre National d'Etudes Spatiales (CNES) Topex/Poseidon mission, during the last large El Niño event. Both reflect the classic pattern of a fully developed El Niño. The images can be viewed at:
http://sealevel.jpl.nasa.gov/elnino2015/index.html
«Read the rest of this article»
Written by Kate Ramsayer, NASA Goddard Space Flight Center
and Carol Rasmussen, NASA's Earth Science News Team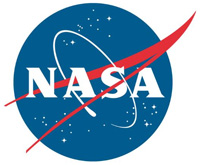 Washington, D.C. – Earth's oceans and land cover are doing us a favor. As people burn fossil fuels and clear forests, only half of the carbon dioxide released stays in the atmosphere, warming and altering Earth's climate. The other half is removed from the air by the planet's vegetation ecosystems and oceans.
As carbon dioxide levels in the atmosphere continue their rapid, human-made rise past levels not seen for hundreds of thousands of years, NASA scientists and others are confronted with an important question for the future of our planet: How long can this balancing act continue? And if forests, other vegetation and the ocean cannot continue to absorb as much or more of our carbon emissions, what does that mean for the pace of climate change in the coming century?
«Read the rest of this article»
Science at NASA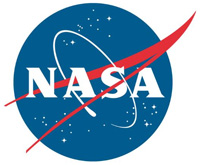 Washington, D.C. – In the days before light bulbs, farmers relied on moonlight to help them harvest their crops. Many crops ripen all at once in late summer and early autumn so farmers found themselves extremely busy at this time of year. They had to work after sundown. Moonlight became an essential part of farming, and thus, the Harvest Moon was born.
According to folklore, the Harvest Moon is the full Moon that falls closest to the autumnal equinox, the hectic beginning of northern autumn. In 2015, the Moon is full on September 28th, less than a week after the equinox of September 23rd. The coincidence sets the stage for a nice display of harvest moonlight.
«Read the rest of this article»