Topic: North Carolina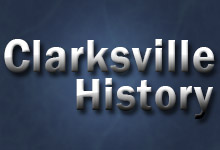 Clarksville, TN – Our lives here in Middle Tennessee are built upon the foundation of those who lived before us. The names of these souls of long ago are sprinkled upon our consciousness as they are now reflected in the names of our counties, cities, and roads: John Montgomery, George Rogers Clark, James Robertson, etc.
They are people who lived the prime of their lives in the late 18th century on the cusp of a new nation, bordering a frontier with a plethora of possibilities. These men are revered and their lives have been boiled down to a thick consistency of stories that all reflect their heroism, bravery, and sometimes larger than life achievements.
There is a definite vibe that they are only to be portrayed as one dimensional hero type characters. Along with that I get the feeling that to declare anything else is pretty much blasphemy.
«Read the rest of this article»
APSU Sports Information Office

Greenwood, IN – Senior middle blocker Liz Landon, of the Austin Peay State University volleyball team, was named to the Capital One Academic All-District® Teams, selected by the College Sports Information Directors of America, Thursday.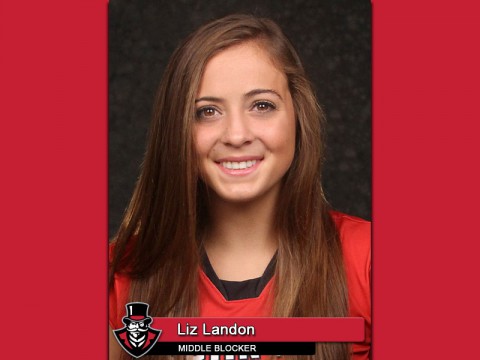 «Read the rest of this article»
AAA Foundation Research Suggests States Could Reduce Crashes by Extending GDL Requirements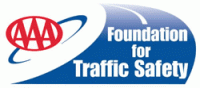 Tampa, FL – Experience behind the wheel may matter more than age when it comes to the safety of young-adult drivers, according to two new studies by the AAA Foundation for Traffic Safety. These results suggest that states could reduce road crashes, fatalities and injuries by extending graduated driver licensing (GDL) laws to novice drivers beyond age 17. AAA is promoting this research as part of National Teen Driver Safety Week, which takes place from Oct. 19th-25th.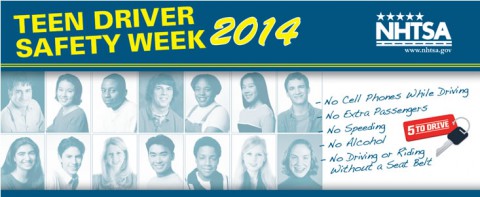 «Read the rest of this article»
Baiting Program Expanding in Tennessee This Year to Prevent Raccoon Rabies

Nashville, TN – The Tennessee Department of Health is working with the United States Department of Agriculture to help prevent rabies by distributing oral rabies vaccine for wild raccoons along Tennessee's borders with Alabama, Georgia, North Carolina and Virginia.
The annual baiting program administered by USDA's Animal and Plant Health Inspection Service, Wildlife Services, began in Tennessee September 27th, 2014.
"Control of raccoon rabies is vital to public health, as reducing rabies in wildlife helps prevent transmission to people, pets and livestock," said Health Commissioner John Dreyzehner, MD, MPH. "We are pleased to be part of this important and effective program."
«Read the rest of this article»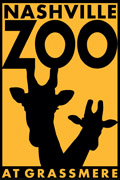 Nashville, TN – Nashville's senior community is invited to a free day at Nashville Zoo courtesy of Cigna-HealthSpring®. Nashville Zoo is partnering with Cigna-HealthSpring for this year's final biannual Senior Day at the Zoo on Monday, September 22nd.
Adults ages 65 and older will receive free Zoo admission from 9:00am – 4:00pm and a $5.00 voucher that can be used for purchases at the Zoo's food locations. There will be a $5.00 parking fee per vehicle.
«Read the rest of this article»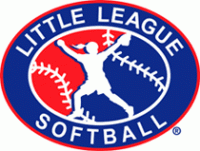 Clarksville, TN – North Carolina picked up two wins, July 28th on Moore Field at Merricourt Park, including handing West Virginia a 14-3 setback for its first loss in the 9-10-year old Little League Tournament of State Champions to set up a winner take all second championship game.
But even before the title game could start there was a little controversy between the two squads, with a coach from each team getting into a nose-to-nose confrontation over warm-ups – with both coaches being removed from the game by the umpiring crew and not allowed to be on the field or in the dugouts for the game. «Read the rest of this article»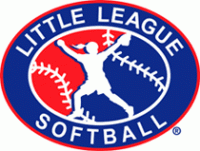 Clarksville, TN – A dropped fly ball in extra innings allowed West Virginia to score what turned out to the game-winning run, July 27th on Morgan Field at Merricourt Park, to help them reach the championship game of the 9-10-year old Little League softball Tournament of State Champions.
Tied 4-4, with two outs in the top of the seventh inning Jillian Holly was able to come around and score from second base when a fly ball to medium left-center field was dropped by the North Carolina center fielder.
North Carolina would get a runner as far as second base — with one out — in the bottom of the inning, but Tayven Stephenson finished the complete-game victory by getting a groundout and a strikeout to seal away the victory. «Read the rest of this article»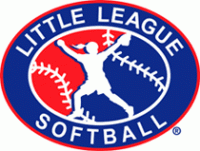 Clarksville, TN – The state championship teams from North Carolina and West Virginia have an early leg up on being the best or the best, as they won both of their games, July 26th at Merricourt Park, in the 9-10-year old girls softball Tournament of State Champions.
North Carolina has been especially in its opening games, defeating Tennessee state champion Clarksville National 12-0 in the afternoon contest, before hammering Virginia 18-3 in the nightcap.
In the Virginia win, North Carolina put the game away with a 15-run second inning – sending 20 batters to the plate – which turned out to be more runs than any other team scored total in any other contest. «Read the rest of this article»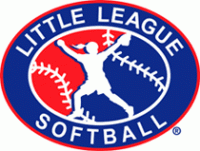 Clarksville, TN – Tennessee state champion Clarksville National 9-10-year old girls softball team remained alive in the Little League Tournament of State Champions, July 26th at Merricourt Park, with a 5-0 loser's bracket victory over South Carolina after dropping its opener to North Carolina, 12-0.
Clarksville National would score all the runs it would need against South Carolina in the bottom of the first inning, with Logan Littleton tripling to left field and scoring on an infield out by Abby Chappell to go up 1-0. «Read the rest of this article»
Nashville, TN - The Nashville Sounds continue their #LastCheerAtGreer with their seventh homestand at Greer Stadium, which begins this Friday, July 11th.
The brief three-game homestand welcomes the division-rival Round Rock Express (Texas Rangers affiliate) to Nashville for the first time this season.
Highlighting the homestand's worth of promotions will be another Trevecca Nazarene University FAITH NIGHT, a Bible Bobblehead Series giveaway, Friday Fireworks, a Christmas in July theme night with a Guitar Scoreboard Snow Globe Giveaway and Nashville's NEWS 2 Saturday Fireworks.
«Read the rest of this article»