Topic: North Carolina
CMCSS Announces Other Appointments

Montgomery County, TN – The Clarksville-Montgomery County School System has made four administrative appointments for leadership positions.
Jean Luna is named the Director of High Schools for CMCSS. She has 19 years of experience in education in the states of Iowa, Washington, North Carolina and Tennessee. She will earn her doctorate of education from Lipscomb University this December.
«Read the rest of this article»
Written by Curtis Johnson
Tennessee State Representative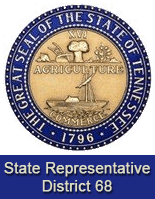 Nashville, TN – The first session of the 110th Tennessee General Assembly adjourned on May 10th, 2017, after passing major legislation that will benefit Tennesseans for generations to come. This is Part 12 of a 12 Part report.
This includes a measure making Tennessee the first state in the nation to offer all adults without a degree tuition-free access to community college; a new law rebuilding a safe and reliable transportation network, while reallocating revenues to maximize taxpayers' return on that investment; and a bill which provides a responsible path to improve access to broadband through investment, deregulation, and education.
Action in the General Assembly also included passage of a balanced budget which takes on no new debt, as well as legislation protecting the elderly, enhancing the state's robust job growth, cracking down on crime, and boosting efforts as the fastest improving state in the nation in K-12 student achievement. Following is a report on key legislation passed this year.
«Read the rest of this article»
APSU Sports Information

Clarksville, TN – This summer you'll be able to find Austin Peay State University baseball players dotting rosters from Florida to Alaska and points in-between with 18 Governors continuing their baseball seasons in collegiate summer leagues across the United States and Canada.
Two Governors – pitcher Jacques Pucheu and utility man Malcolm Tipler – have made the long trek north to the land of the midnight sun, far from their southern roots. The duo are playing this summer for the Anchorage Glacier Pilots in the Alaska Baseball League, which begins its schedule Tuesday night.
«Read the rest of this article»
U.S. Department of Veterans Affairs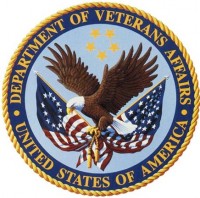 Washington, D.C. – On May 5th, 1868, three years after the Civil War ended, the head of an organization of Union veterans — the Grand Army of the Republic (GAR) established Decoration Day as a time for the nation to decorate the graves of the war dead with flowers. Major General John A. Logan declared that Decoration Day should be observed on May 30th.
It is believed that date was chosen because flowers would be in bloom all over the country.
The first large observance was held that year at Arlington National Cemetery, across the Potomac River from Washington, D.C.
«Read the rest of this article»
APSU Sports Information

Clarksville, TN – With a potential trip to the NCAA Outdoor Track and Field Championships at stake, three Austin Peay State University track and field standouts look to make history at the 2017 NCAA East Preliminary, Thursday, in Lexington, Kentucky.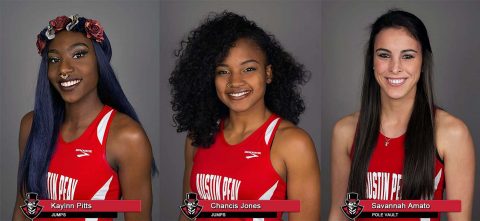 «Read the rest of this article»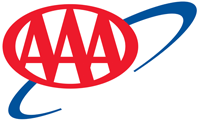 Tampa, FL – Gas prices have dropped slowly on the week. Today's national average price for a gallon of regular unleaded gasoline is $2.39, a three cents drop from one week ago; however, it is an increase of nine cents over last month and 18 cents more than this time last year. One year ago, the country was experiencing higher consumer demand and prices were increasing.
Fast forward to today, consumers are still experiencing higher gas prices over last year due to the OPEC agreement, but we are not seeing substantial increases at the pump due to increased gasoline inventories and low demand across the country.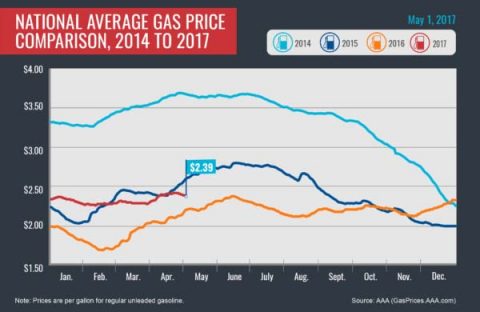 «Read the rest of this article»
Written by Curtis Johnson
Tennessee State Representative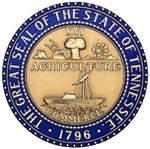 Nashville, TN – Two major bills to protect elderly and vulnerable adults from financial exploitation are moving through House Committees. House Bill 304 will be heard in the House Government Operations Committee this week, and House Bill 1064 is the House Calendar and Rules Committee.
This legislation gives securities officials and financial institutions the tools they need to help detect and prevent financial exploitation of those age 65 and older and vulnerable adults with diminished capacity.
«Read the rest of this article»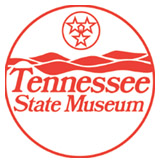 Nashville, TN – To commemorate the 100th Anniversary of America's entry into World War I on April 6th, 1917, the Tennessee State Museum has organized an exhibition entitled "The Yanks are Coming!" Tennesseans in World War I. The exhibition opened at the museum on April 6th and explores Tennessee's role in the war that came to be known as the "Great War."
The first mass war of the 20th century, World War I lasted four long years, from 1914 to 1918, with the United States entering the conflict on April 6th, 1917. Tennessee supplied more than 61,000 men to the Selective Service and 19,000 volunteers. Six Tennesseans would receive the Medal of Honor for their service.
«Read the rest of this article»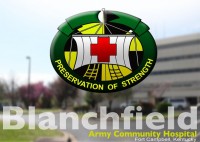 Fort Campbell, KY – Lt. Col. Lyle (Chip) Finley, Blanchfield Army Community Hospital's Warrior Transition Battalion Commander, is slated to change command with Lt. Col. Shawn D. Butler at 2:00pm March 23rd at the installation's Passenger Processing Center.
Finley took charge of the WTB at Fort Campbell, Kentucky, July 10th, 2015. Finley is deactivating from his active duty reserve status and returning back to his home in North Carolina.
«Read the rest of this article»

Clarksville, TN – On Monday morning, March 20th at 6:57am, the Clarksville Police Department responded to a vehicle crash involving a Buick Century and ProStar Semi Tractor with a Trailer at 41-A Bypass and Denny Road.
This is the same crash that had the 41-A Bypass closed until 1:15pm Monday afternoon.
According to witnesses and preliminary investigation it appears that the Buick Century driven by Rodney Howard of Clarksville, TN was traveling southbound and for unknown reason drifted into oncoming traffic.
«Read the rest of this article»