Topic: North Carolina
Tennessee Improve Act a Good Starting Point for Sustainable Transportation Funding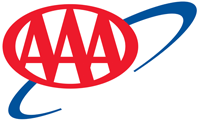 Knoxville, TN – Tennessee Governor Bill Haslam announced Wednesday a comprehensive transportation funding plan that also includes a tax cut on food and manufacturing.
The proposal is called the IMPROVE Act, "Improving Manufacturing, Public Roads and Opportunities for a Vibrant Economy."
«Read the rest of this article»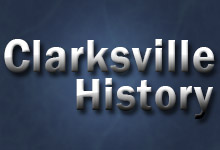 Clarksville, TN – Have you heard the story of the first frontier settlement on the Red River?
Many times the history beneath our feet here in Montgomery County is not in the forefront of our minds. It can be easily forgotten that the many places we live, shop, or work every day contain stories from multiple historical periods of Tennessee. In this case, it is the history of westward expansion and the Indian Wars of the 18th century.
People may wonder why these stories matter. Many of us were at one time young students who felt history class was incredibly boring and even called it our least favorite subject. Yet, in truth, it is those who devote some time to the subject in depth who are a very fortunate group of people. They gain insights and knowledge; they increase their wisdom.
«Read the rest of this article»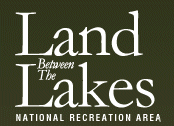 Land Between the Lakes, KY/TN – A public auction to reduce the size of bison herds in Land Between the Lakes National Recreation Area will be held on Saturday, January 28th.
The sale will begin at 9:00am CST at the Elk & Bison Prairie corral. Bidder registration, final sale list, and viewing begin at 8:00am. Bison purchases may be made with cash, credit card, or personal check at time of bid acceptance.
The Elk & Bison Prairie corral is located on the east side of Woodlands Trace National Scenic Byway, KY453, just north of US68/KY80.
«Read the rest of this article»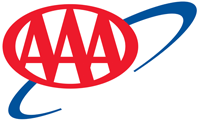 Tampa, FL – The New Year began with increased gas prices reaching today's average of $2.34 per gallon. The national average has moved higher for 34 of the past 35 days, largely due to market reactions to last fall's OPEC deal. Pump prices increased by five cents on the week, by 18 cents per gallon on the month, and are up by 34 cents on the year.
Moving into 2017, retail prices will continue to hinge on the ability of cartel countries to successfully implement production cuts, but retail averages are likely to increase leading up to the summer driving season as seasonal refinery maintenance gets underway this spring.
«Read the rest of this article»
Tennessee Athletics Department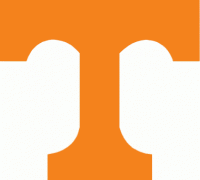 College Station, TX – Tennessee had four players finish in double figures and Grant Williams tied the single-game school record for blocked shots as Tennessee earned a 73-63 win at Texas A&M in the SEC opener on Thursday night.
Williams stuffed the stat sheet for the Vols (7-5, 1-0 SEC) with 12 points, five rebounds and six blocks. Those six swats matched the most ever recorded in a game by a Volunteer and is the most for UT since Kyle Alexander finished with the same total last season at TCU.
«Read the rest of this article»
Statement from National Organizations Working to Improve the Health of Young Children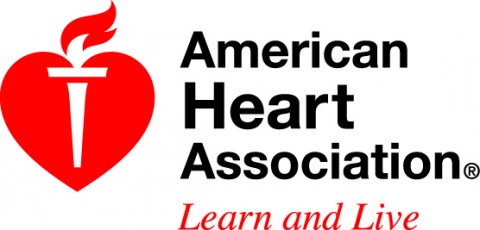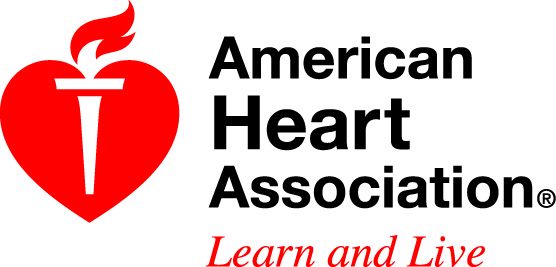 Dallas, TX – For many young children, their first time down a slide or their first time trying new vegetables are in preschool or child care settings. Young children thrive, grow and begin to develop a lifetime of habits in these early years—that is why it is so important we reach kids in early care and education settings.
Several states have made significant strides in ensuring all young children have the building blocks they need—nutritious foods and plenty of active play—for a healthy life.
«Read the rest of this article»
Tennessee vs. East Tennessee State
Thursday, December 22nd, 2016 | 6:00pm CT
Johnson City, TN | Freedom Hall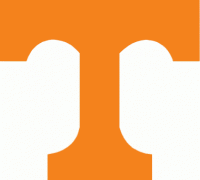 Knoxville, TN – Tennessee goes on the road for a tough, in-state battle when it faces East Tennessee State in Johnson City on Thursday night. Tip-off is set for 6:00pm CT at Freedom Hall.
Thursday's game will be televised locally in East Tennessee. Fans in the Knoxville area can watch the game on MyVLT while fans in the Tri-Cities area can tune into WEMT Fox (please check cable guides for exact channel listings, based on service provider). Fans can also watch online and through their mobile device on ESPN3.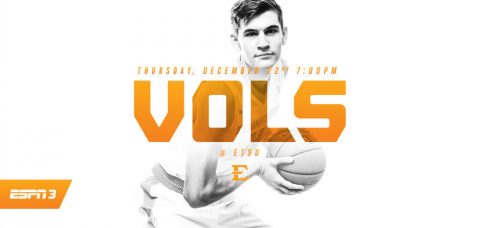 «Read the rest of this article»
The 152nd Meeting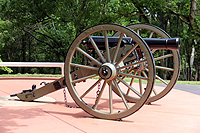 Clarksville, TN – The next meeting of the Clarksville (TN) Civil War Roundtable will be on Wednesday, December 21st, 2016 at the Bone & Joint Center, 980 Professional Park Drive, right across the street from Tennova Healthcare. This is just off Dunlop Lane and Holiday Drive and only a few minutes east of Governor's Square mall.
The meeting begins at 7:00 pm and is always open to the public. Members please bring a friend or two – new recruits are always welcomed.
Topic: "General William T. Sherman"
«Read the rest of this article»
Tennessee vs. #8 Gonzaga
Sunday, December 17th, 2016 | 3:00pm CT
Nashville, TN | Bridgestone Arena | TV: ESPN2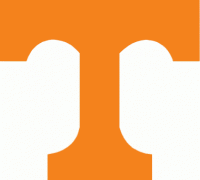 Knoxville, TN – Tennessee treats its midstate fans to a high-profile, regular-season clash against unbeaten and eighth-ranked Gonzaga Sunday at Bridgestone Arena in downtown Nashville. Billed as the The Battle on Broadway, presented by Farm Bureau Insurance of Tennessee, tip-off is slated for 3:00pm CT on ESPN2.
The Vols (6-4) journeyed west for another neutral site showdown with the Bulldogs (10-0) in Seattle last season. Gonzaga emerged with an 86-79 victory.
Tennessee is playing its fourth game in eight days — a stretch that began last Sunday when the Vols were narrowly edged by No. 7 North Carolina, 73-71, in Chapel Hill.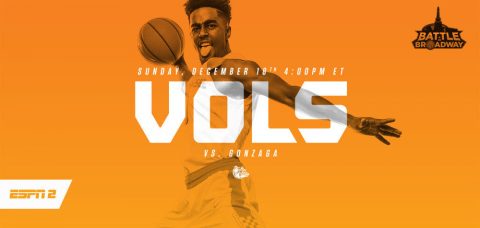 «Read the rest of this article»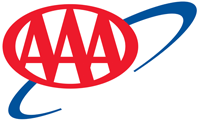 Tampa, FL – The national average has increased for 14 days in a row following the OPEC oil production agreement on November 30th. Today's average of $2.21 per gallon is up three cents per gallon on the week and two cents per gallon on the month. The national average is up 20 cents compared to the same date last year.
Last month, OPEC agreed to cut output by 1.2 million barrels per day beginning January 2017 and markets have continued to react to the production cut agreement with crude oil prices hitting an 18 month high. Retail prices have steadily increased following the news of the OPEC agreement, but the effectiveness of the deal and continued market impacts will hinge on all countries implementing the agreed to production levels.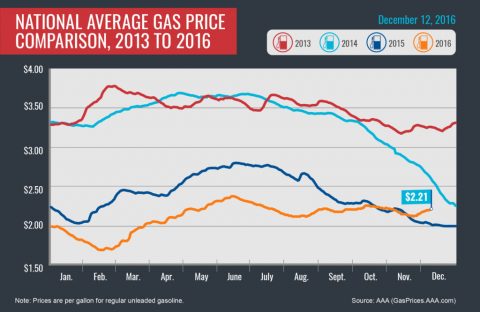 «Read the rest of this article»