Topic: North Carolina
Written by Rob Gutro
NASA's Goddard Space Flight Center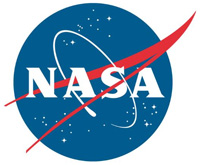 Greenbelt, MD – NASA's Terra satellite captured an image of the snow-covered eastern U.S. that looks like the states have been sitting in a freezer. In addition to the snow cover, Arctic and Siberian air masses have settled in over the Eastern U.S. triggering many record low temperatures in many states.
On February 19th at 16:40 UTC (11:40am EST), the Moderate Resolution Imaging Spectroradiometer (MODIS) instrument that flies aboard NASA's Terra satellite captured a picture of the snowy landscape.
«Read the rest of this article»

Clarksville, TN – Local artist Cynthia Sukowatey will be displaying her silkscreen prints in the show "I am Halftone" at APSU's Trahern Gallery 108 from March 2nd-5th, 2015 between 10:00am-5:00pm.
The opening reception is free to the public and takes place on Monday, March 2nd from 5:00pm-8:00pm.
«Read the rest of this article»
Austin Peay Sports Information

Clarksville, TN – Austin Peay State University men's tennis team opens its 2015 spring schedule when it travels to Chattanooga, for a 1:00pm, Saturday match at the Hixson Racquet Club.
«Read the rest of this article»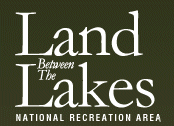 Golden Pond, KY - A public auction to reduce the size of Land Between The Lakes' bison herds will be held on Saturday, January 31st, 2015.
The sale begins at 9:00am Central Standard Time at the Elk & Bison Prairie corral. Bidder registration, final sale list, and viewing begin at 8:00am. Bison purchases may be made with cash, credit card, or personal check at time of bid acceptance.
«Read the rest of this article»
Austin Peay Sports Information

Clarksville, TN – Brett Wishon connected on six second-half three pointers, including two that broke open a close game late, as Lipscomb held off Austin Peay State University, 68-59, Saturday in non-conference basketball action in Dave Aaron Arena.
The victory improved Lipscomb to 4-5 overall while APSU lost its third straight in falling to 2-7.
«Read the rest of this article»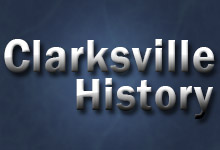 Clarksville, TN – Our lives here in Middle Tennessee are built upon the foundation of those who lived before us. The names of these souls of long ago are sprinkled upon our consciousness as they are now reflected in the names of our counties, cities, and roads: John Montgomery, George Rogers Clark, James Robertson, etc.
They are people who lived the prime of their lives in the late 18th century on the cusp of a new nation, bordering a frontier with a plethora of possibilities. These men are revered and their lives have been boiled down to a thick consistency of stories that all reflect their heroism, bravery, and sometimes larger than life achievements.
There is a definite vibe that they are only to be portrayed as one dimensional hero type characters. Along with that I get the feeling that to declare anything else is pretty much blasphemy.
«Read the rest of this article»
APSU Sports Information Office

Greenwood, IN – Senior middle blocker Liz Landon, of the Austin Peay State University volleyball team, was named to the Capital One Academic All-District® Teams, selected by the College Sports Information Directors of America, Thursday.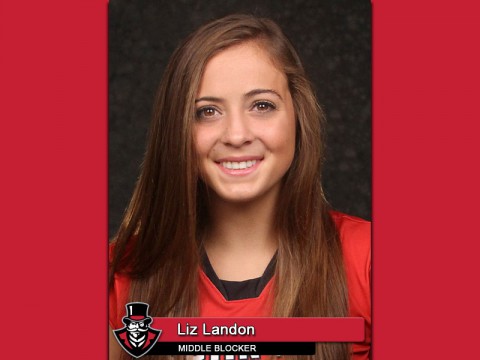 «Read the rest of this article»
AAA Foundation Research Suggests States Could Reduce Crashes by Extending GDL Requirements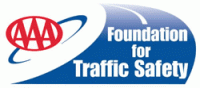 Tampa, FL – Experience behind the wheel may matter more than age when it comes to the safety of young-adult drivers, according to two new studies by the AAA Foundation for Traffic Safety. These results suggest that states could reduce road crashes, fatalities and injuries by extending graduated driver licensing (GDL) laws to novice drivers beyond age 17. AAA is promoting this research as part of National Teen Driver Safety Week, which takes place from Oct. 19th-25th.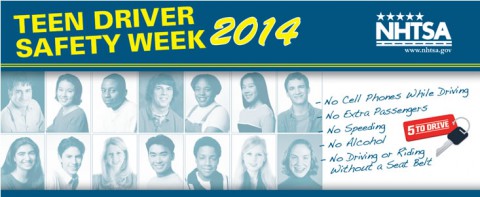 «Read the rest of this article»
Baiting Program Expanding in Tennessee This Year to Prevent Raccoon Rabies

Nashville, TN – The Tennessee Department of Health is working with the United States Department of Agriculture to help prevent rabies by distributing oral rabies vaccine for wild raccoons along Tennessee's borders with Alabama, Georgia, North Carolina and Virginia.
The annual baiting program administered by USDA's Animal and Plant Health Inspection Service, Wildlife Services, began in Tennessee September 27th, 2014.
"Control of raccoon rabies is vital to public health, as reducing rabies in wildlife helps prevent transmission to people, pets and livestock," said Health Commissioner John Dreyzehner, MD, MPH. "We are pleased to be part of this important and effective program."
«Read the rest of this article»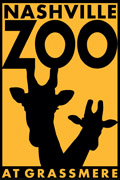 Nashville, TN – Nashville's senior community is invited to a free day at Nashville Zoo courtesy of Cigna-HealthSpring®. Nashville Zoo is partnering with Cigna-HealthSpring for this year's final biannual Senior Day at the Zoo on Monday, September 22nd.
Adults ages 65 and older will receive free Zoo admission from 9:00am – 4:00pm and a $5.00 voucher that can be used for purchases at the Zoo's food locations. There will be a $5.00 parking fee per vehicle.
«Read the rest of this article»