Topic: North Carolina
Nashville, TN - The Nashville Sounds continue their #LastCheerAtGreer with their seventh homestand at Greer Stadium, which begins this Friday, July 11th.
The brief three-game homestand welcomes the division-rival Round Rock Express (Texas Rangers affiliate) to Nashville for the first time this season.
Highlighting the homestand's worth of promotions will be another Trevecca Nazarene University FAITH NIGHT, a Bible Bobblehead Series giveaway, Friday Fireworks, a Christmas in July theme night with a Guitar Scoreboard Snow Globe Giveaway and Nashville's NEWS 2 Saturday Fireworks.
«Read the rest of this article»
Pitchers to Represent Sounds, Pacific Coast League in Triple-A All-Star Game on July 16th in Durham
Nashville, TN – Starting pitcher Jimmy Nelson and reliever Donovan Hand have been named to the Pacific Coast League All-Star team and will represent the Sounds on the 30-man squad that takes on the International League stars in the Triple-A All-Star Game on Wednesday, July 16th at Durham Bulls Athletic Park in Durham, North Carolina.
Nelson was the top vote-getter among PCL players and will serve as the league's starting pitcher in the 6:00pm CT contest. Hand was selected as a reserve by the PCL office.
«Read the rest of this article»
State Farm® Paid out Nearly $15 Million in Lightening Claims in 2013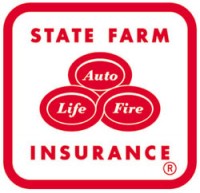 Lightning is an underrated danger and the second leading cause of storm-related deaths in the U.S., exceeded only by floods. Most lightning claims were surge or power related.
Damage is generally caused by power surges carried by the electrical wiring, TV cable, or phone lines serving the home or business and usually involve one or more electronic items.
According to State Farm, Tennessee paid out more than $5 million in lightning claims. Georgia led the nation in claims resulting from lightening in 2013 with nearly $15 million paid out.
«Read the rest of this article»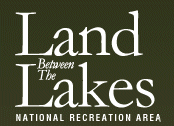 Golden Pond, KY - Land Between The Lakes National Recreation Area is pleased to announce the birth of a ¾ pound female red wolf on May 2nd,2014. The Woodlands Nature Station's captive, endangered red wolves are the proud parents.
The new female pup is just now emerging from her den and stretching her legs followed by two very attentive and nervous parents. She will remain with her parents for at least 18 months and then be transferred to a zoo or nature center to start her own pack.
«Read the rest of this article»
U.S. Department of Veterans Affairs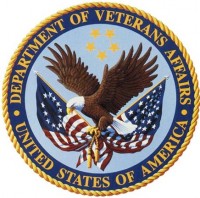 Washington, D.C. -  On May 5th, 1868, three years after the Civil War ended, the head of an organization of Union veterans — the Grand Army of the Republic (GAR) — established Decoration Day as a time for the nation to decorate the graves of the war dead with flowers. Maj. Gen. John A. Logan declared that Decoration Day should be observed on May 30th.
It is believed that date was chosen because flowers would be in bloom all over the country.
The first large observance was held that year at Arlington National Cemetery, across the Potomac River from Washington, D.C.
«Read the rest of this article»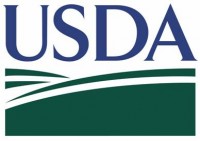 Nashville, TN – USDA's Natural Resources Conservation Service will target over $885,197 this year in technical and financial conservation assistance for Tennessee farmers, ranchers and forest landowners in persistent poverty rural areas.
StrikeForce for Rural Growth and Opportunity is a USDA effort that focuses high-priority assistance in rural communities in 20 states with a special emphasis on historically underserved farmers, ranchers and communities in counties with persistent poverty. «Read the rest of this article»
As severe weather threat continues, people should prepare and use free app alerts

Nashville, TN – The American Red Cross is helping people in Arkansas and several other states affected by Sunday's devastating tornadoes.
More than 200 people spent Sunday night in shelters in Arkansas that were opened or supported by Red Cross workers. The Red Cross is also providing health and mental health services and Red Cross emergency vehicles will be distributing food throughout the affected areas. «Read the rest of this article»
"Good Stuff Cheap" Coming to Clarksville, TN

Harrisburg, PA – Bargain shoppers and NASCAR fans, the countdown is on for the grand opening of the newest Ollie's Bargain Outlet store in Clarksville Tennessee. Bargain shoppers can explore unbeatable deals and 250 lucky fans will have the opportunity to meet NASCAR superstar Jeff Burton.
The growing chain, known for unbeatable closeouts and "Good Stuff Cheap", will officially open the doors at 9:00am Wednesday, March 26th. The newest Ollie's Bargain Outlet is located on Fort Campbell Boulevard near WalMart, in the old Food Lion. «Read the rest of this article»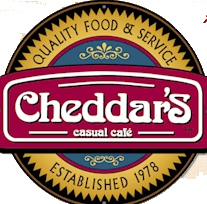 Lexington, KY - Greer Companies is pleased to announce that Cheddar's was voted number one among the best restaurants in the nation according to Zagat and Consumer Reports.
That's right! The number one restaurant in the country is right in our own backyard.
Join us for our Thank You Celebration on Tuesday, March 11th at Cheddar's located at 2697 Wilma Rudolph Boulevard, Clarksville, TN.
«Read the rest of this article»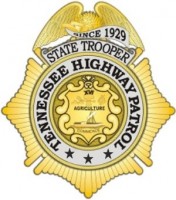 Nashville, TN – Tennessee State Troopers apprehended two armed robbery suspects Saturday evening at the Petro Truck Stop in Cheatham County.
Shortly before the arrests, at approximately 5:00pm on Sunday, February 16th, witnesses at a Shell gas station in Humphreys County off Interstate 40 at Exit 143 in Hurricane Mills reported a white male and white female armed with a handgun and knife robbed the business.
The suspects reportedly traveled eastbound on I-40 toward Nashville. «Read the rest of this article»