Topic: North Carolina
U.S. Department of Veterans Affairs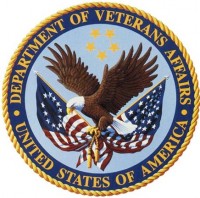 Washington, D.C. – On May 5th, 1868, three years after the Civil War ended, the head of an organization of Union veterans — the Grand Army of the Republic (GAR) — established Decoration Day as a time for the nation to decorate the graves of the war dead with flowers. Maj. Gen. John A. Logan declared that Decoration Day should be observed on May 30th.
It is believed that date was chosen because flowers would be in bloom all over the country.
The first large observance was held that year at Arlington National Cemetery, across the Potomac River from Washington, D.C.
«Read the rest of this article»

Clarksville, TN – The Customs House Museum hosted the awards reception for the Southern Watercolor Society's 38th Annual Juried Exhibition on May 16th. The show features eighty-seven paintings. This year's juror Kathleen Conover awarded 32 artists cash or merchandise prices.
The Best in Show was awarded to Z.L. Feng for In the Wood. Feng is an artist-signature member of the American Watercolor Society, the National Watercolor Society, and the Pastel Society of America (as master pastelist).
«Read the rest of this article»
Our 134th meeting.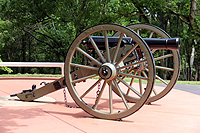 Clarksville, TN – The next meeting of the Clarksville (TN) Civil War Roundtable will be on Wednesday, May 20th, 2015 at the Bone & Joint Center, 980 Professional Park Drive, right across the street from Gateway Medical Center. This is just off Dunlop Lane and Holiday Drive and only a few minutes east of Governor's Square mall.
The meeting begins at 7:00pm and is always open to the public. Members please bring a friend or two – new recruits are always welcomed.
Topic: "The Confederate States Marine Corps"
«Read the rest of this article»
Tennessee Titans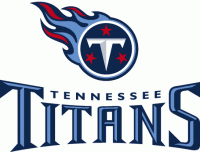 Nashville, TN – The selection process will be the fourth for the Tennessee Titans overseen by General Manager Ruston Webster, who was named general manager on January 18th, 2012. His first three drafts yielded 21 total players, and 18 of those finished the 2014 season on the 53-man roster or injured reserve.
Webster spearheaded the selection of six players in the 2014 NFL Draft: Michigan tackle Taylor Lewan (first round), Washington running back Bishop Sankey (second round), Penn State defensive lineman DaQuan Jones (fourth round), Wyoming defensive back Marqueston Huff (fourth round), Kentucky linebacker Avery Williamson (fifth round) and Louisiana State quarterback Zach Mettenberger (sixth round).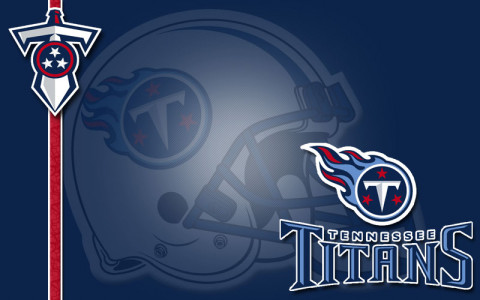 «Read the rest of this article»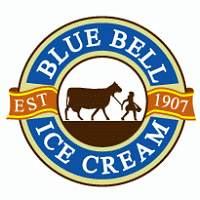 Brenham, TX – Blue Bell Ice Cream of Brenham, Texas, is voluntarily recalling all of its products currently on the market made at all of its facilities including ice cream, frozen yogurt, sherbet and frozen snacks because they have the potential to be contaminated with Listeria monocytogenes, an organism which can cause serious and sometimes fatal infections in young children, frail or elderly people, and others with weakened immune systems.
Although healthy individuals may suffer only short-term symptoms such as high fever, severe headaches, stiffness, nausea, abdominal pain and diarrhea, Listeria infection can cause miscarriages and stillbirths among pregnant women.
«Read the rest of this article»

Clarksville, TN – The Customs House Museum is pleased to host the Southern Watercolor Society's 38th Annual Juried Exhibition this May. The show features eighty-seven paintings, eleven coming from Tennessee artists.
Exhibits Curator, Terri Jordan, states "I am honored to have the Southern Watercolor Society (SWS) present its 38th Annual Juried Exhibition here at the Customs House Museum. We have featured the talents of some of the best artists living in the South and I am happy to add the SWS to that list."
«Read the rest of this article»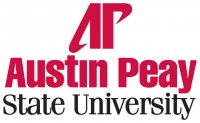 Clarksville, TN – In March, 11th Austin Peay State University students spent their spring break volunteering with the Autism Society of North Carolina's Camp Royall, collectively completing 275 hours of community service.
From March 7th-14th, students traveled to Moncure, North Carolina, to spend a week doing camp maintenance in preparation for summer camp, and volunteering for afternoon sessions of camp. The students took a side trip to Wilmington, to visit the ocean before committing to five days of work for Camp Royall. «Read the rest of this article»

Montgomery County, TN – Clarksville Montgomery County School System reports Jennifer Silvers has been appointed principal at Woodlawn Elementary School, replacing Janet Staggs who is now principal at East Montgomery Elementary.
Mrs. Silvers has been assistant principal at Woodlawn since 2008.
«Read the rest of this article»
Belmont Sports Information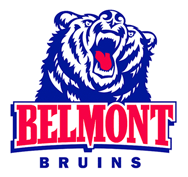 Charolotte, NC – Once again taking its customary seat at the March Madness table, Belmont University men's basketball nearly orchestrated one of the most memorable outcomes in NCAA Tournament history, taking two-time defending Atlantic Coast Conference champion Virginia to the limit before dropping a 79-67 decision Friday at Time Warner Cable Arena.
The Bruins, making their seventh NCAA Tournament appearance in 10 years, entered the field on the heels of dramatic, last-second victories over Eastern Kentucky and No. 25 Murray State in the OVC Tournament.
«Read the rest of this article»
Written by Rob Gutro
NASA's Goddard Space Flight Center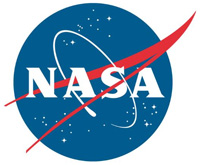 Greenbelt, MD – NASA's Terra satellite captured an image of the snow-covered eastern U.S. that looks like the states have been sitting in a freezer. In addition to the snow cover, Arctic and Siberian air masses have settled in over the Eastern U.S. triggering many record low temperatures in many states.
On February 19th at 16:40 UTC (11:40am EST), the Moderate Resolution Imaging Spectroradiometer (MODIS) instrument that flies aboard NASA's Terra satellite captured a picture of the snowy landscape.
«Read the rest of this article»